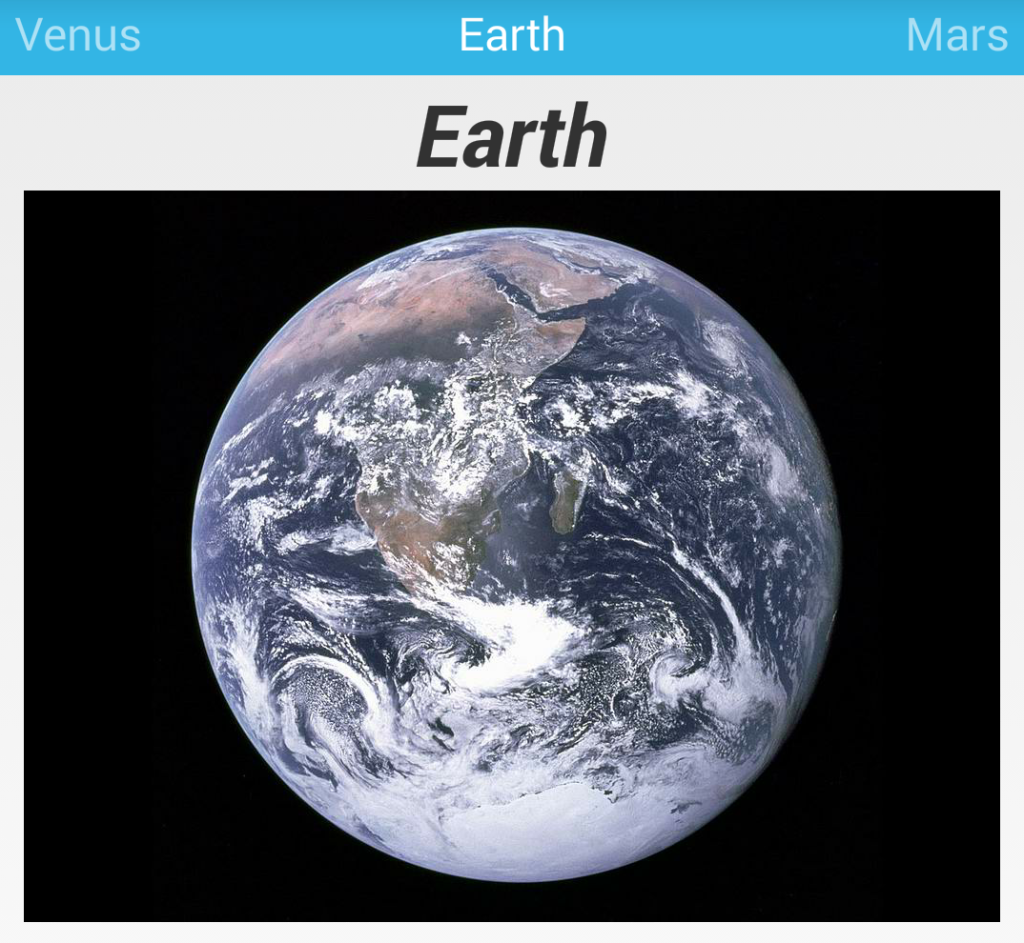 Imagine an app where you could have all the information about our Solar System's planets at your finger tips.
With Planets you can click on each planet and get detailed information about that celestial body.
Still in active development with a list of new additions and features to be added in the very near future, I'd like our readers to have a look at Planets. Built using Google's recommended guide lines, with lots of detailed information about planets in our solar system. Planets offers an easy to read and navigate application for viewing information that one would enjoy. (If you like astrology.) Possibly, not an app for everyone but I stumbled upon this in a Google Plus community and had to download and check it out.
What you're getting with this application:
High resolution images of planet surfaces. (See our main picture at the top)
A clean interface for viewing very detailed information
Easy navigation
Completely free
No adverts
A Google Plus beta community is available here.
As I mentioned earlier, maybe not an app for everyone, but, we all have different interests. The developer seems to be a young guy trying to cut his teeth in Android development. For me, he is doing very well here and has provided a clean and easy to understand way of viewing our solar system and relevant information on the subject. (If only my kids were a little older, I'm sure in a few years they'd enjoy this app too. )
(Screen shot 4 shows the source of the information. A site called Space Facts. This is the only place an advert is present, an external link.)
Download Planets below;