Plantronics M165 Marque 2 Bluetooth Headset Review
When I was asked to review the Plantronics M165 Marque 2 Bluetooth headset, I had to take a few minutes to think about it. You see I don't make many calls and have never owned a Bluetooth headset. Plantronics would have a difficult time winning me over to such a device. Also my limited headset experience means that I have no idea how the M165 compares to other similar devices. However I do use my smartphone a lot to listen to music and podcasts, and as this unit supports media audio I thought I would check it out.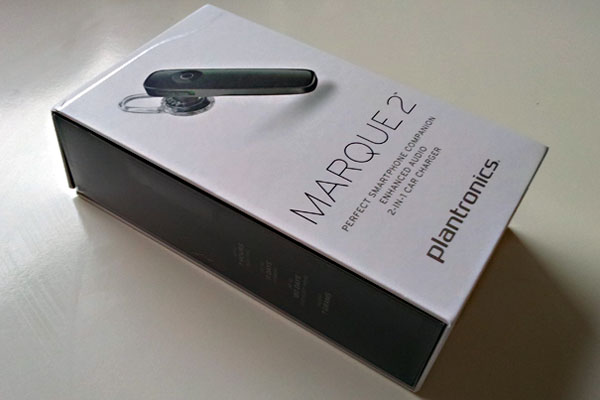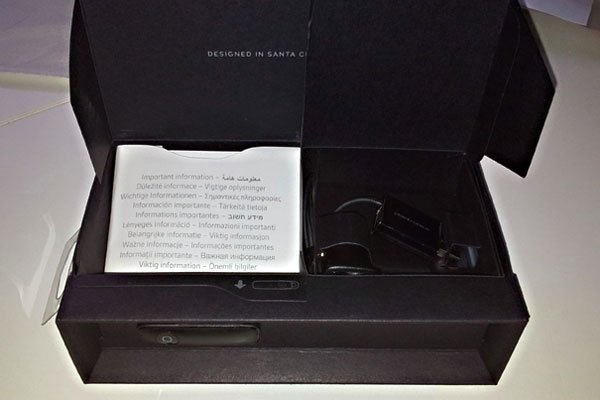 FEATURES
On the front of the device is a button which can be pressed to answer calls or held down during pairing. "Answer" or "Ignore" voice commands can also be used when answering calls, but I found it easier just to press the button. The button is easy to locate and serves it's purpose very well.
To the left side is a switch for turning the unit on or off. This is easily accessed with your thumb, even with the M165 in your ear. Reassuring voice prompts of "Power on, talk time X hours" and "Power off" leave you in no doubt of what is happening.
On the right side is the volume button. This toggles between 4 settings with a "Maximum volume" voice prompt at the loudest setting. Holding down this button will mute the headset.
Looking to the top of the device we find a standard micro USB port for charging. This gives most Android users an advantage over the iPhone, as the same charger can be interchanged to charge both your phone and the headset. The accompanying USB charging cable allows a second USB cable to be plugged into a pass-through port, enabling you to charge both your phone and the M165 from a single USB port.
The final item in the box is a USB car charger connector where the cable can be plugged. This charger seems to be great quality and is small enough to let me close it inside the cigarette lighter panel of my car which is a big improvement over previous chargers I've owned. The charger also has a nice blue LED when operational.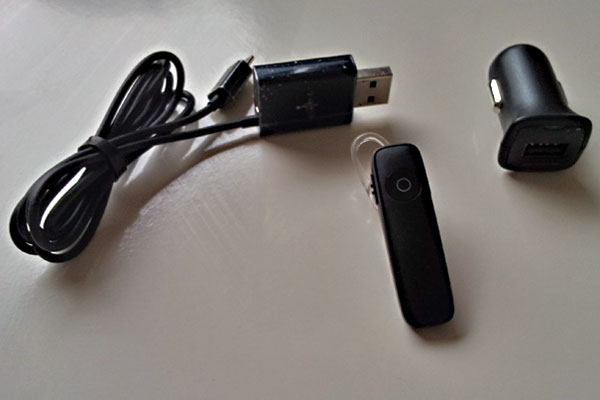 PERFORMANCE
From the outset, I have to say that one area where the M165 really excels is comfort. The unit is extremely light and slips easily into either ear. Once in place I can hardly feel that it's there and could easily forget about it. No amount of violent head-shaking made it fall out (my wife is a formidable woman). An ear-clip is included in the package to give a more secure fit, but for my ears I found it to be unnecessary. I would really love a pair of ear-buds with a similar ear retention design as this.
Pairing the M165 with an Android device is extremely simple, after which all you need to do is turn on Bluetooth and the headset connects instantly as soon as you flick the switch. Reception was generally good, with audio continuing to play through walls and up to around 15ft from my smartphone. However for some reason when walking with my phone in my left pocket and the headset in my right ear, I did have a problem with the audio occasionally cutting out or skipping. I couldn't put my finger on exactly what was causing this (I'm not aware of any metal plates in my body) but switching the phone to the pocket on same side as the headset resolved the problem.
Listening to audio is very clear both during calls and playing media. The headset boasts dual microphones to help reduce background noise during calls. However while I had no problem being heard in a quiet environment, it was a different story when trying to talk with a lot of background noise. The headset did cancel a lot of the noise, but also seemed to muffle the voice making it very difficult to understand. Overall I didn't find using the M165 offered any advantage when talking in a noisy environment. Another aspect to be aware of is that when gaming you do notice a very slight delay between the action and audio. This is just for a fraction of a second and I do believe this lag is inherent with all Bluetooth devices.
The M165 charges within a couple of hours, after which it offers 7 hours of active battery life. For such a small and light device, this unit really offers excellent battery life. I found I was able to use the headset for days of moderate use before the battery would run low. A quick charge and it was back in action.
Plantronics have a couple of Android apps on the Play Store for use with their headsets. The first app called MyHeadset unfortunately didn't have a guide for the M165 at the time of this review, however it's MyRecorder voice memo function worked well. This app also adds a notification to your notification shade while the M165 is in use telling you how much talk time you have left.  Clicking on it brings you to the Plantronics website.  The other Find MyHeadset app helps you find a lost headset by sending an alarm tone.
CONCLUSION
So the big question is whether the Plantronics M165 Marque 2 was able to make me a Bluetooth headset convert?
To be honest, I usually don't need any assistance to look like a dork and it is difficult to look cool with a black slug hanging out of your ear. However the M165 is smaller than most, and with the rise of the phablet I could see this as a great alternative to holding a huge phone to your ear.
While one of the units greatest strengths is that it is extremely small and light, this also makes it easy to lose. Also when you have the M165 in your pocket there is no protection for the silicon earpiece. I'd have liked to see some sort of carry case included with the device.
However the wireless aspect is really nice, allowing great freedom of movement when doing tasks where you would normally snag the wire on something. Although you are restricted to mono, this does offer an advantage if you need to be able to hear your surroundings. I had no problem listening to long podcasts or music with this device, and found myself using it in situations where I normally wouldn't have bothered with earphones.  If you regularly make calls in situations such as driving where you need to keep your hands free, then I would definitely consider adding one of these to your shopping list.
Overall I would highly recommend the M165 as it is a great option if you are in the market for a Bluetooth headset.
PROS
Small and light.
Comfortable with great fit.
Excellent battery life.
Quality construction.
Simple to use.
Voice prompts.
CONS
Occasional audio skipping.
Noise cancellation muffles voice.
RATING : 4 out of 5
Customers in the UK & US can buy the Marque 2 from the links below..