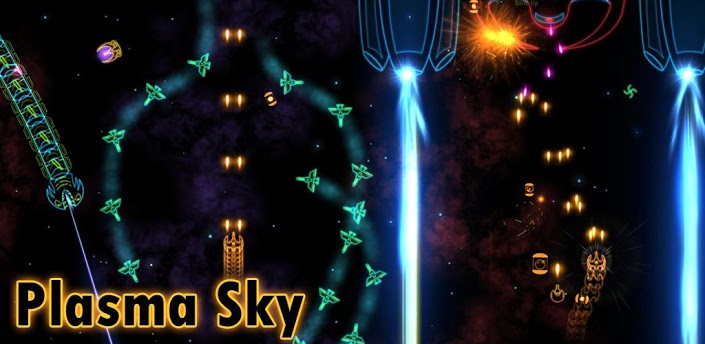 Plasma Sky is a shiny new space shoot-em-up featuring over 80 levels, lots of power-ups, and multiple game modes. It's universal, and there will never be any ads or in app purchases.
Plasma Sky is now MOGA Enhanced! Available at major retailers, carrier stores and online at http://www.MOGAanywhere.com
An arcade blaster in the style you used to play as a young chap, if you're of a certain age, like me. Another game I seem to be drawn towards but not 8-bit this time. A classic style of gameplay, you could say. Reminds me of an Amiga game, I'm pretty sure but can't remember what it was called now. Question for our readers??
Gameplay.
Off the bat you'll feel totally familiar in what the game is about and how to play it. You blast your way through the levels vaporising or exploding everything that's on the screen. With a boss level at the end like games of a certain time, had. A fairly gradual learning curve has been built so you wont feel overwhelmed and you'll enjoy the buzz of constant bombardment. It's the automatic firing game type. So you just move around the screen trying to stay out of the way and try not to get hit. There's plenty going on, on-screen, so stay sharp. Options are available to change Control Style. [Tilt] [Touch] [Direct]. Sensitivity can be changed also.. Low,Normal,High,Higher and Max. Max is impossible!  Enough options here to suit most players, I'd say.
Game Modes
Survival. 

Relentless enemies and a time limit.

Conquest. 

Eighty levels of blasting.

Hardcore. No health, no continues, endless levels.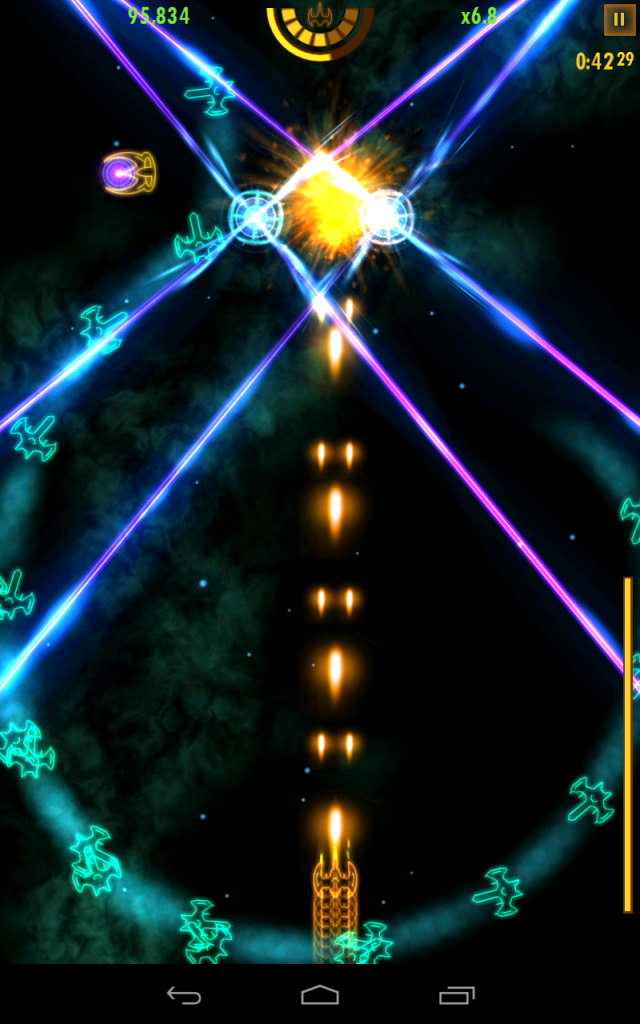 Graphics and sound
Considering there's so much happening on the screen, the devices I played on didn't slow down for one millisecond. Fluid and responsive a game, I've played. Attention to detail and highly polished shooter which you can tell has been worked on a lot. The dark background really brings out the colours used on the "enemy ships," in my opinion.  I learned quickly that anything an orange colour is good. May it be power ups, shield, repair, double shooter, big double shooter, super duper big double shooter.. Whatever.
The soundtrack and menu music will hit you with instant nostalgia. (See included video at the bottom of this review.)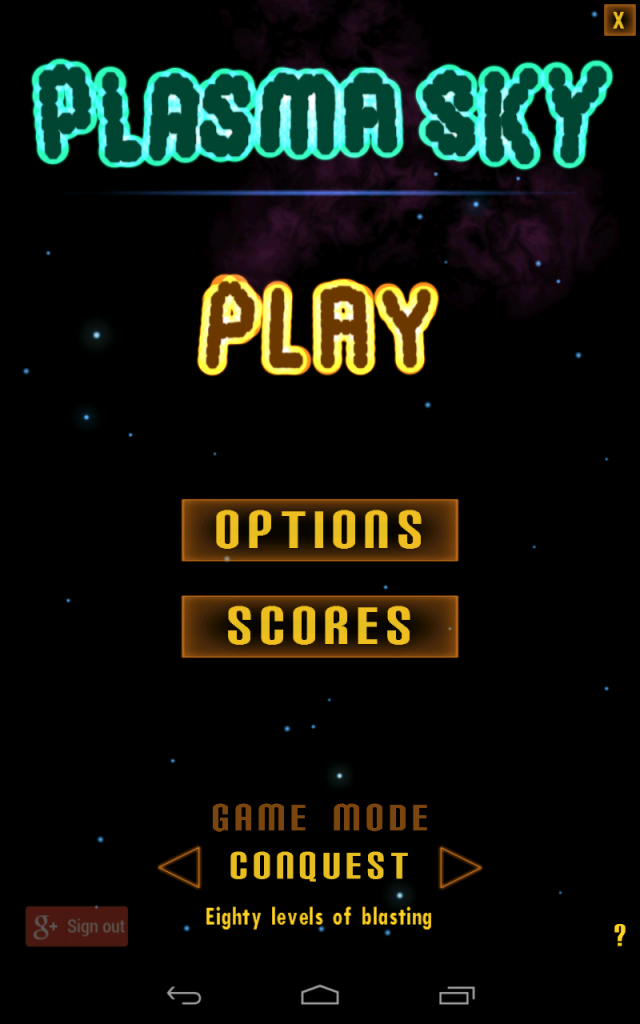 Google Play Game Services
Just leader boards and achievements. Great to have them added all the same. Looking in my circles there doesn't seem to be many playing Plasma Sky, hopefully that'll change soon though. Regarding achievements…. Basically a few for finishing different modes, without continuing, beat level 80 etc etc etc. Nothing fantastic but available all the same. You'll see from the screen shot below I haven't unlocked any yet.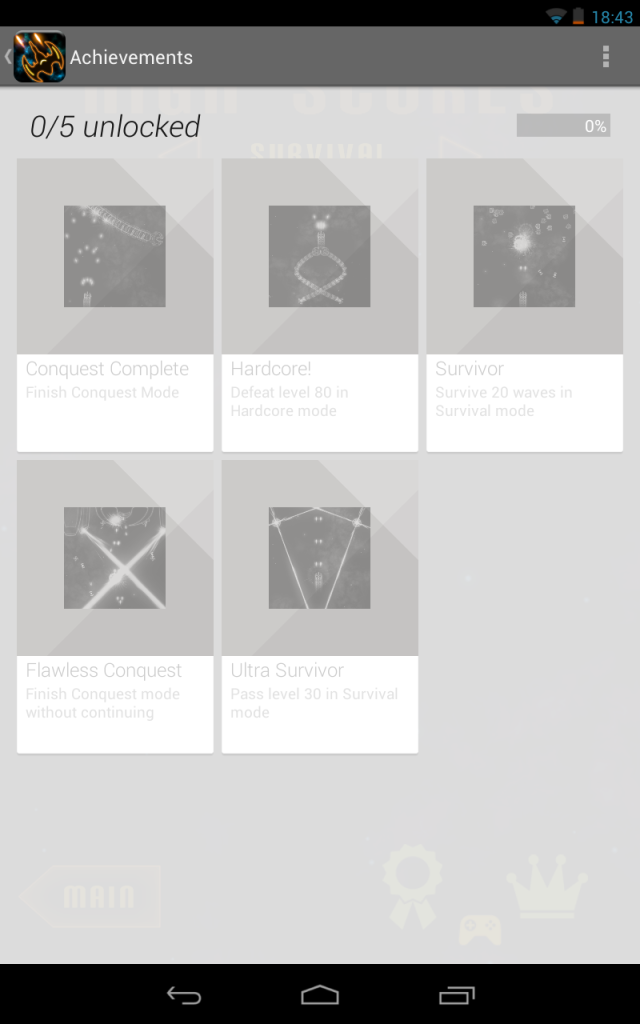 Conclusion
In the grab and have a quick game category, Plasma Sky will offer you some fun while having your lunch at work or waiting for a train home. As mentioned earlier, an alluring soundtrack and game play that reminds you of a certain time, made me purchase this title straight away. The link was shared via a dude in our circles on Google Plus, once I had a quick read of the description, I had to purchase straight away. (Thanks Martin)  Maybe our younger readers won't get the nostalgia but Plasma Sky stands on it's own merits of being a great shooter for phones or tablets. Tested and enjoyed on Nexus 4 and Nexus 7.
Below we included the video from Google Play if you're still unsure. Below that again is the link for purchase, £1.27 GBP, in my money. No ads or no In-App-Purchases.
We have provided a download link below,