Poseidon Portable Charger Review
The awesomely named Poseidon Charger was designed to keep all your devices running, no matter where you are. This 10,000 mAh battery isn't the biggest we have looked at, but that's not its main selling point. The Poseidon is IP68 waterproof (fully submersible) and surpasses military drop-testing standards. With two charging ports capable of a combined 3.4 amp output, there is no better way to keep all your devices charged in the field.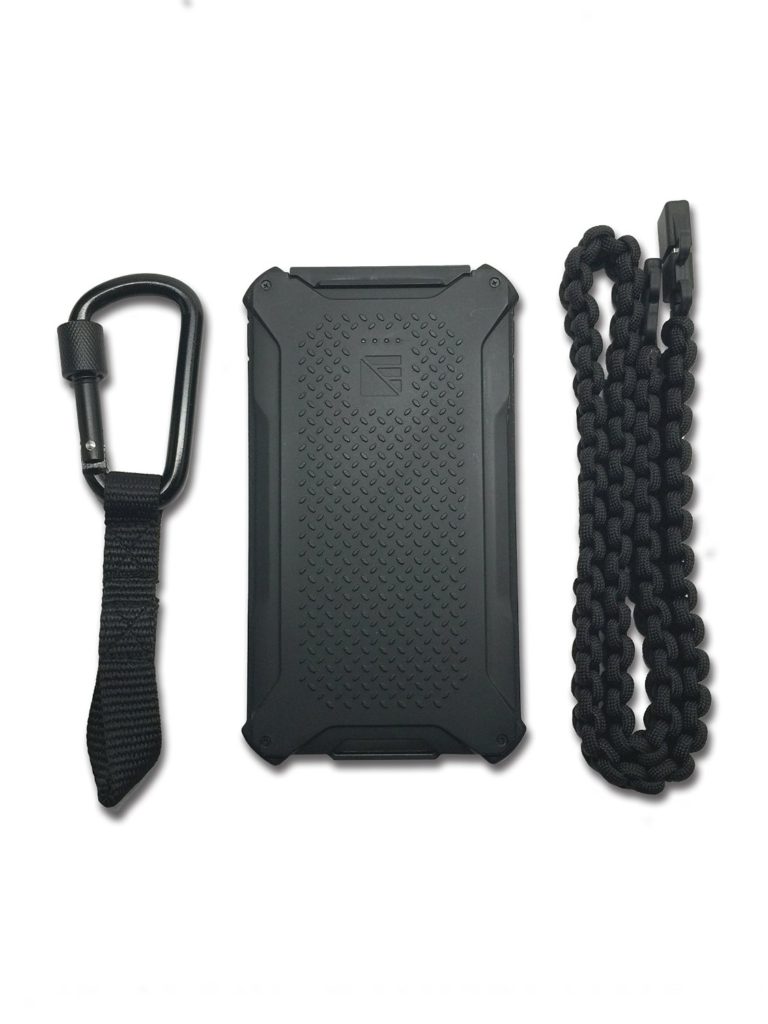 I am a huge fan of the included accessories with batteries and was not disappointed. The Poseidon charger ships with a lanyard, carabineer clip, and 20ft of paracord wrapped around a 24 inch micro USB cable!
The USB cable is water resistant, and thanks to the USB cord covers, protected from dirt and dust. The paracord cover helps reduce wear and tear on the cable itself. Though one of the covers did break a couple of weeks into the testing. I think the paracord protection is a fantastic idea, and means the cable can take a lot of hits.
The Poseidon also comes with a flashlight, controlled via an embedded button on the side. One tap turns it on, a second activates S.O.S mode and a third turns it off. The port cover does also cover the torch, so I did find myself leaving it on by mistake, though it does have a 3 hour time out on it.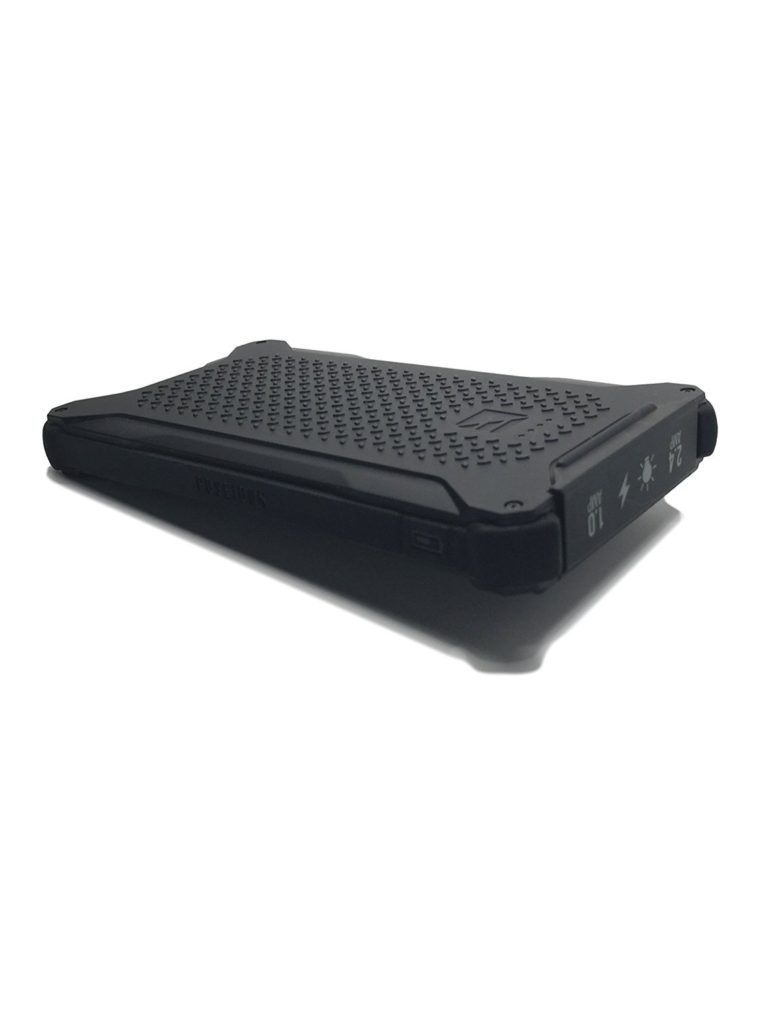 The Poseidon is built to exceed the MIL-STD-810G shock test. Also, it's IP-68 rated, protecting it from dust, dirt and liquids. Which means it can be immersed in water or another liquid up to 1 m for 1 m for 45 minutes. This thing could survive a freezer for 4 days, and still charge my S7 Edge fully.
This is gonna cost you $99.99, which is rather a lot of a 10,000 mAh battery. But as I said, this is more then just a battery. Its designed to be submerged, shot, frozen and still come back charger. This is aimed at those outdoor types.