Progress 180 Health Grill & Panini Maker Review
The start of the New Year is here, and that means that everyone is thinking about losing weight. Progress have just the thing you need, their 180 Health Grill and Panini Maker is perfect for dinners and lunches. It can be used to make panini's or grilled sandwiches, and then opened up to grill meat and veg on each surface.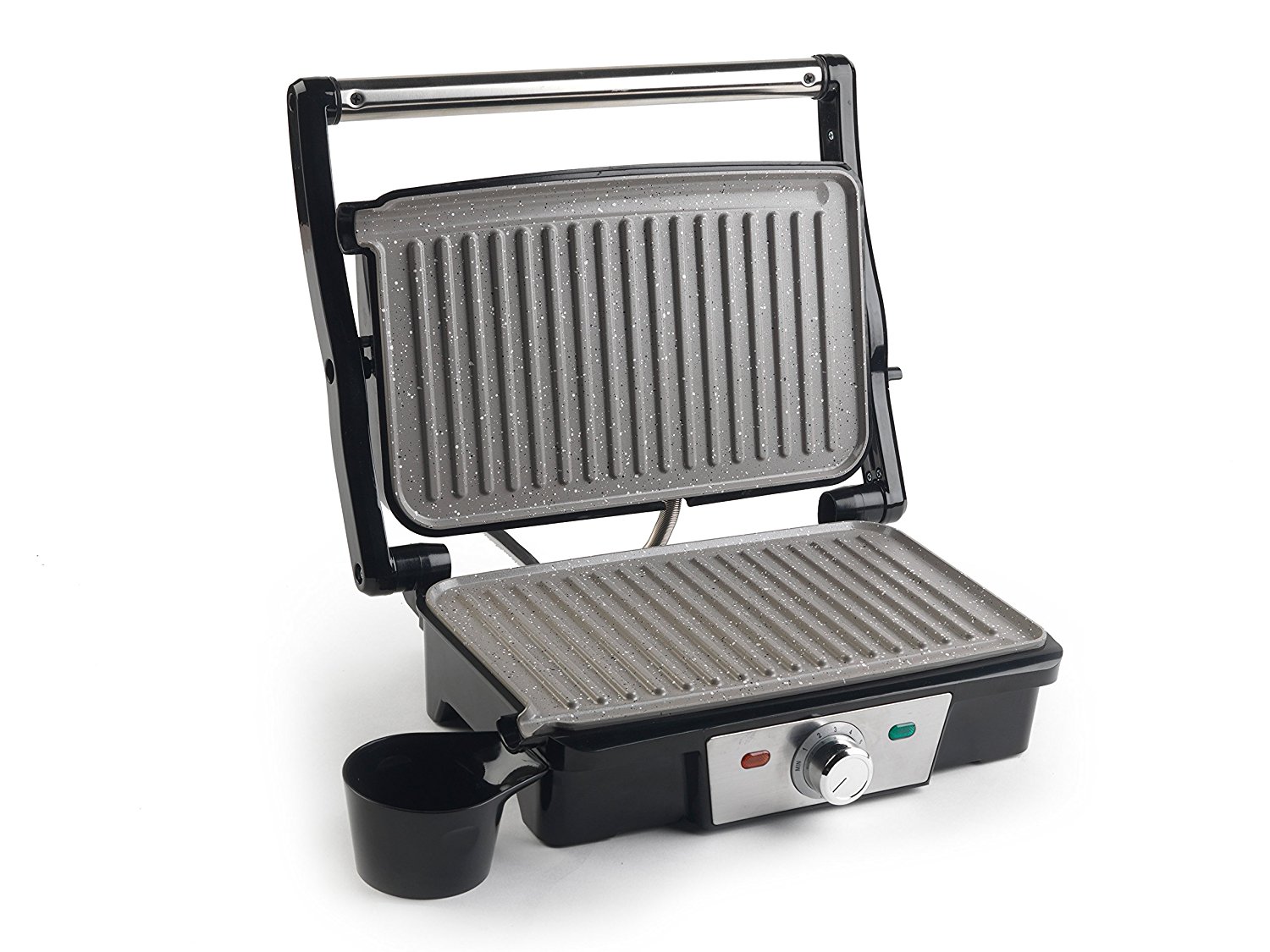 This uses a grey marble coating on the grill plates. I haven't had much experience with this kind of coating, but I am in love with it! This thing needs little to no oil, is a breeze to clean and there's no staining or wear and tear even after a month of cooking on it almost everyday.
The two plates have an oil channel, this enables any excess fat or oils to easily drain off the food and into the drip tray, perfect for cooking leaner meat.Its quite satisfying to see the oil drip into the cup and just being baler to throw it away. There is a dial on the front enabling me to set the desired temperature. There are also two lights on the front to let me know when its on and heating.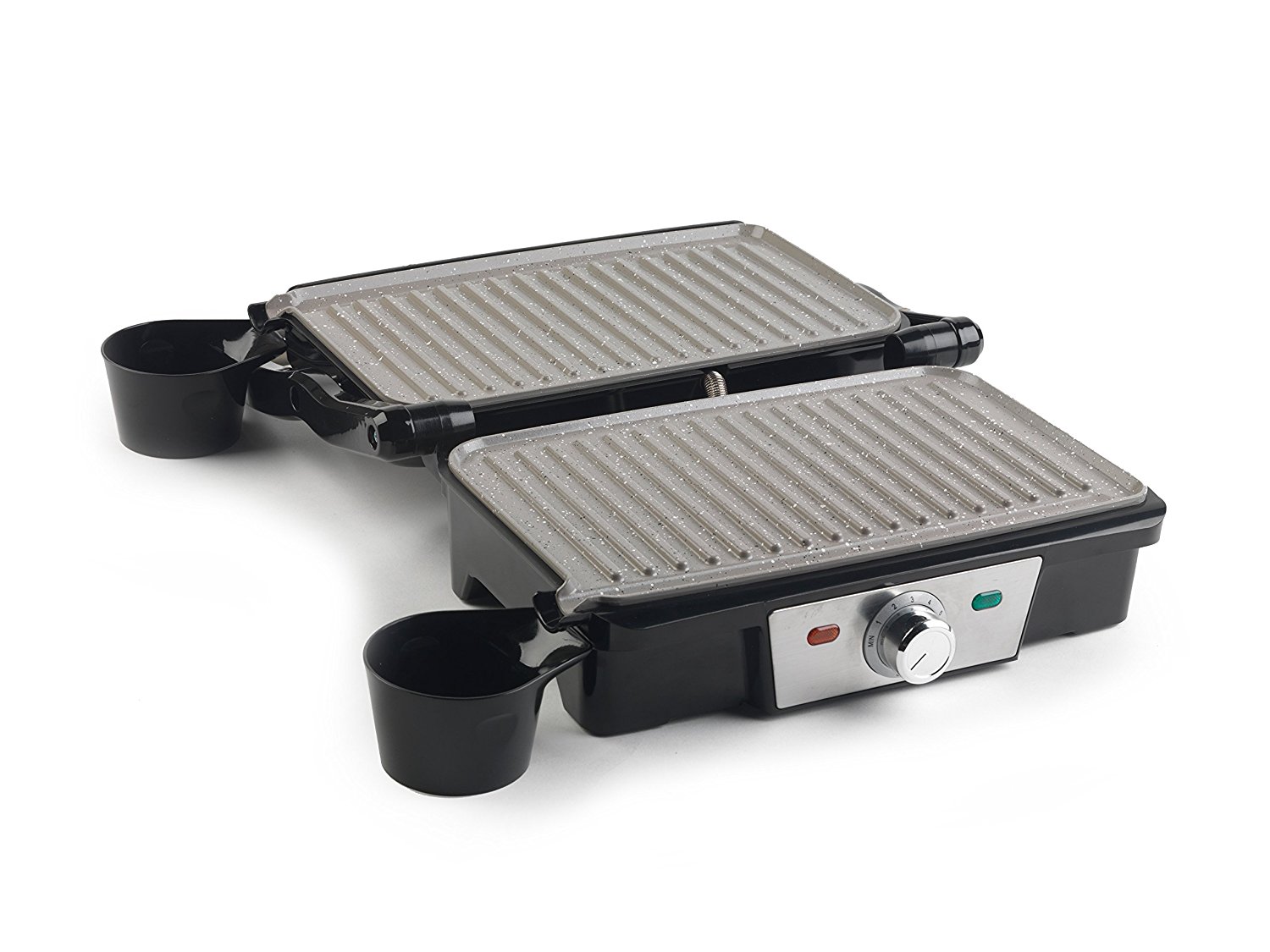 The big selling point for me, was that it can be used as a press or opened out 180° into two flat surfaces ideal for meat, fish or vegetables.So I can use it to cook a grilled sandwich or panini, and then open it open and grill meat and veg on the two plates.
Features:
Non-stick plates

Abrasion resistant

Power indicator lights

Easy to clean

Cool-touch handle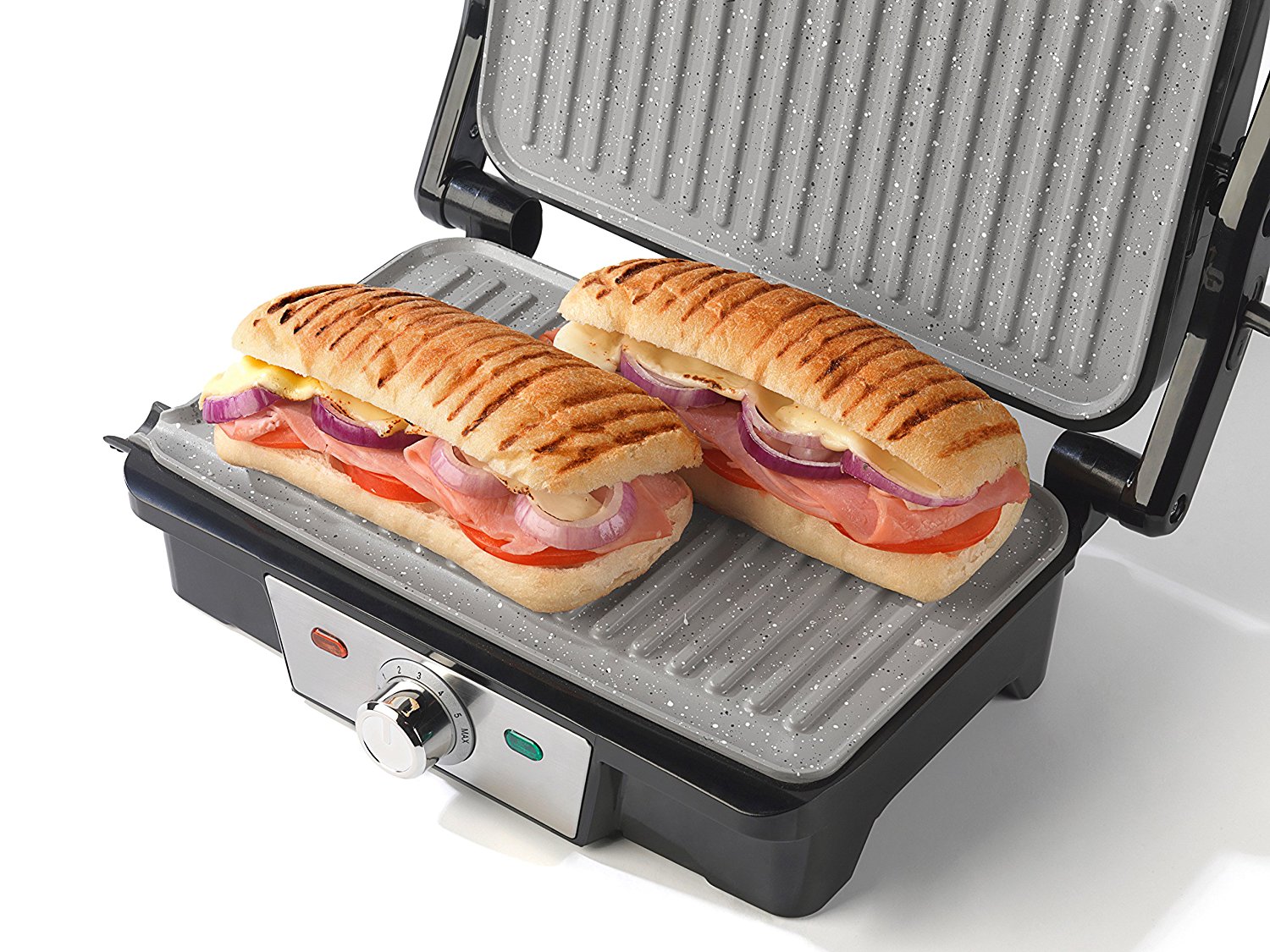 When cooking fish I found the marble effect non-stick plates allowed me to be effortlessly take it off without it flaking, which has been an issue for me before. I tried a coupleof recipes on it, and they worked like a charm.
I placed some homemade burgers onto the health grill, closed the lid and cooked them for 10 minutes. They were cooked evenly both sides, and had the grill marks on them which add a layer of authenticity to burgers.
I also threaded prawns onto skewers and placed them on the health grill, closed the lid and 3 mins later, they were done. I could then open it up and grill some veg on it, and then serve. A meal made with just the one utensil!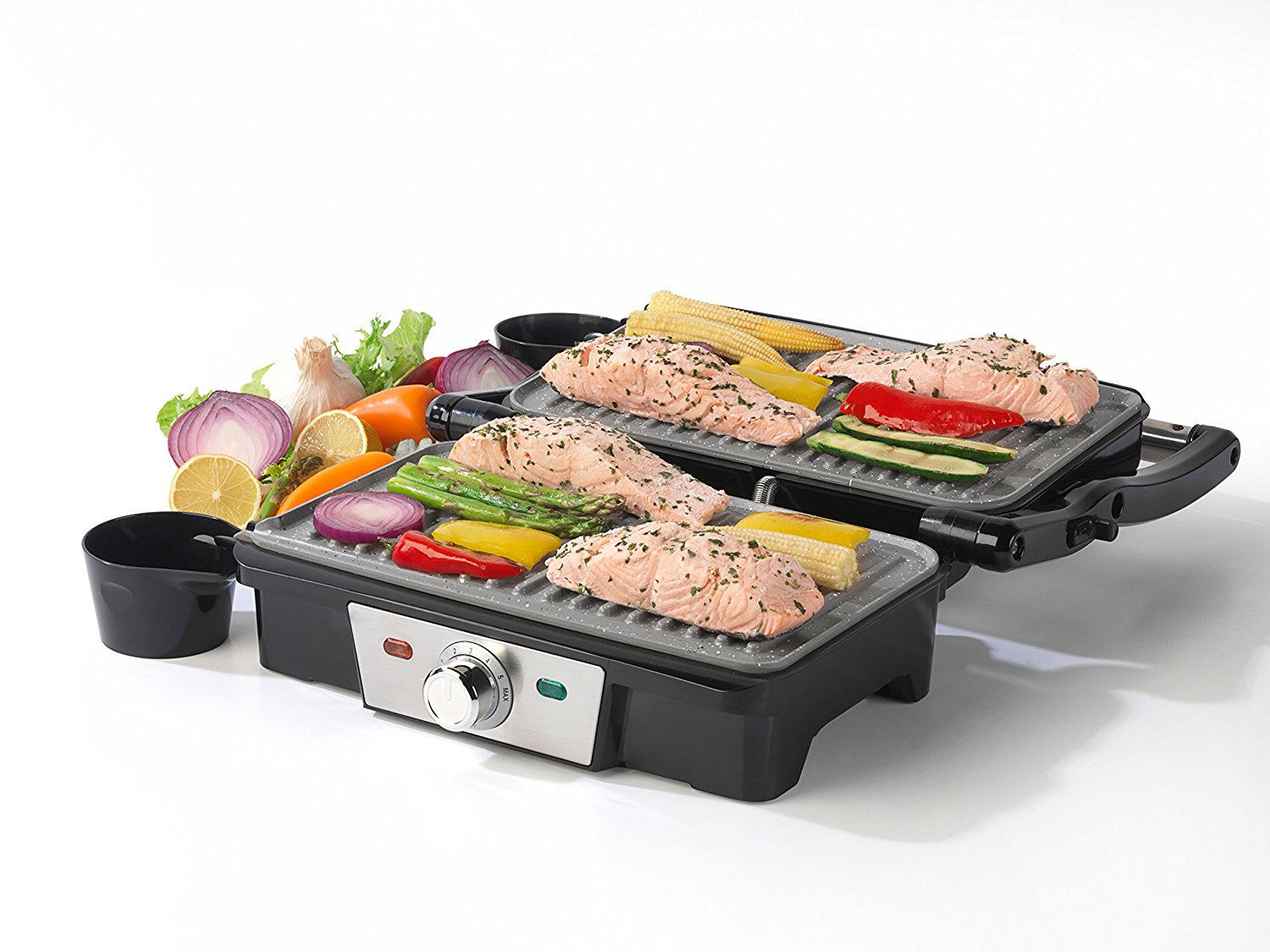 This is only £25 and totally worth the price. It is now used more then my oven and allows me to make quick healthy meals. Progress products are available to buy from Morrisons stores nationwide:
groceries.morrisons.com/webshop/product/Progress-180-Health-Grill–Panini-Maker/396360011?from=shop&tags=%7C105651%7C168051&parentContainer=%7C168051