Aside from making communication more accessible, the Internet has also paved the way for a more convenient approach to gambling. Online lottery allows you to buy tickets on websites and join several games wherever you may be and whenever you feel like it. You may be hesitant to try it out because of the implied security risks involved, but weigh the pros and cons to digital sweepstakes first before you decide on whether to try it or continue with the traditional method.
Pros
Purchase Convenience
As mentioned above, any service that's conducted online is intended for the convenience of users. You won't have to wait in queue at the lottery sales booth because you can buy tickets right at the comfort of your own home. You just need to access the website of trusted online lotteries such as LottoGo on your computer or smartphone and join the games.
Here are the steps to start winning money online:
Register

– First, you need to create a record with the website. You can easily spot the signup button on the home page and fill in your details.
Choose

– Next, you select the type of game you want to bet on. Some options include buying tickets for traditional lottery draws, scratch cards, and online slot machines. If you opt for regular lotto, you will be asked to choose your numbers and the draw date you want to join.
Pay

– You complete the transaction by adding the tickets to your cart and paying for them. You can put money to your account through credit cards, bank transfers, electronic wallets, or cash payments at authorized outlets.
Wait

– Once you're done paying, you must wait for the results of the draw. Most, but not all, online lotteries give you the winning numbers within the day to reduce the anxiety of waiting for a long time.
Collect

– When you win, the site will send you a notification through email and the funds will automatically be credited to your play account. The process of withdrawing the cash varies per website, so it's best to understand the terms before you start playing.
Global Selection
The Internet has made connecting with other countries easy and convenient for everyone. Online lottery websites don't only offer tickets for local draws. They also provide a chance for you to join lotteries conducted by other countries such as EuroMillions, UK Lotto, Irish Lotto, Mega Millions, and US Powerball Lotto. You can even place a bet on eSports tournaments such as Dota 2, Hearthstone, and Overwatch, which are quickly gaining traction among the younger generation. With this, you have an opportunity to win cash from different currencies such as the euro, pounds, and dollars.
Ticket Safety
There have been reports of people who were unfortunate enough to lose their tickets right at the time when their numbers won the draw. With online lotteries, you don't have to worry about being disqualified in claiming your winnings because there's an electronic record of your bet on the website's servers. Plus, the money automatically gets credited to your account, which makes it easier for you to get your prize.
Paperless Transactions
Opting for online lotteries allows you to save the environment one bet at a time. You lessen waste through the tickets themselves as well as the payment receipts. These websites keep a digital record of all your bets and transactions, so you help reduce the amount of paper that's used for each one.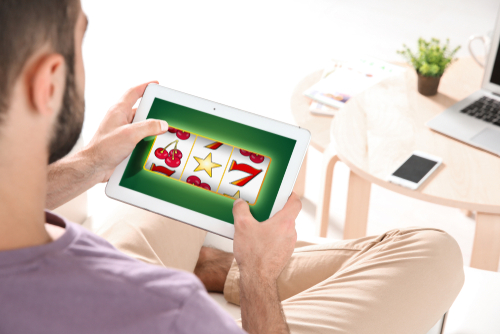 Cons
Risk of Scams
Some people abuse the privilege of having online systems. While fraudulent sites make up only a tiny fraction of the online lotteries population, they're responsible for reducing the trust that customers have for this type of websites. Nonetheless, it's still safe to buy tickets on the Internet as long as you stay vigilant and do your research before putting money in your account.
Possibility of Obsession
Everything should be done in moderation. Some people are more susceptible to gambling addiction, so you should assess how well you can resist the lure of being able to buy lottery tickets easily or playing online slot machines. What you can do is to limit the money you'll be depositing to your account each month and take a break when that amount is depleted before 30 days have passed. This way, you can still enjoy betting on various games and be financially responsible at the same time.
Conclusion
Online lotteries are convenient and easy for most people. The mechanics, as well as the payout process, are straightforward, too. It's sensible to be careful on the Internet especially when it involves money. Be wise in your transactions. Don't share too much information and avoid websites that ask for confidential details such as your social security number.