QacQoc USB Type-C Hub Review
The QacQoc Type-C Hub is here to get rid of any port evny Mac users have. This clean, contemporary hub from QacQoc offers ports a plenty and slots for additional storage all through one USB-C port.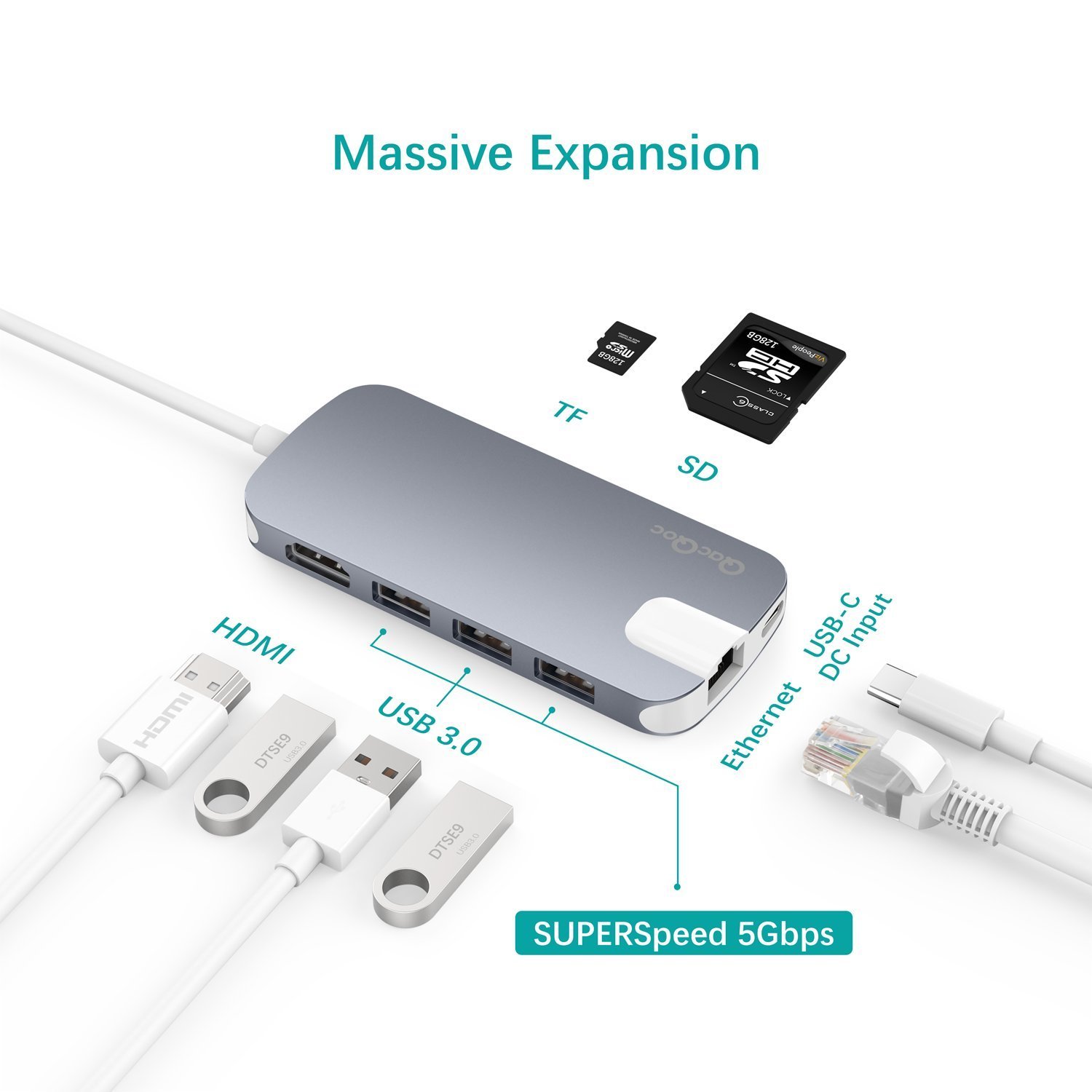 This thing weighs just under 60g and that makes it super easy to just grab and throwin your bag. The colour options are cool, as they allow you to match the hub to your Mac colour and I think that's pretty good touch. Colours available are Silver, Grey, Rose Gold & Gold.
Holding this in my hand it feels like it has come out of an Apple factory, its seamless, and there no obvious shortcuts in the manufacture. Packed into this little package, you will find 3 USB 3.0 ports, 1 full size HDMI Output, a SDHC port, a Micro-SD card slot and finally a 1000Mbps ethernet port. The display port outputs to 1080P 60Hz or 4K 30Hz. The hub needs no additional setup, it is a lovely plug and go product.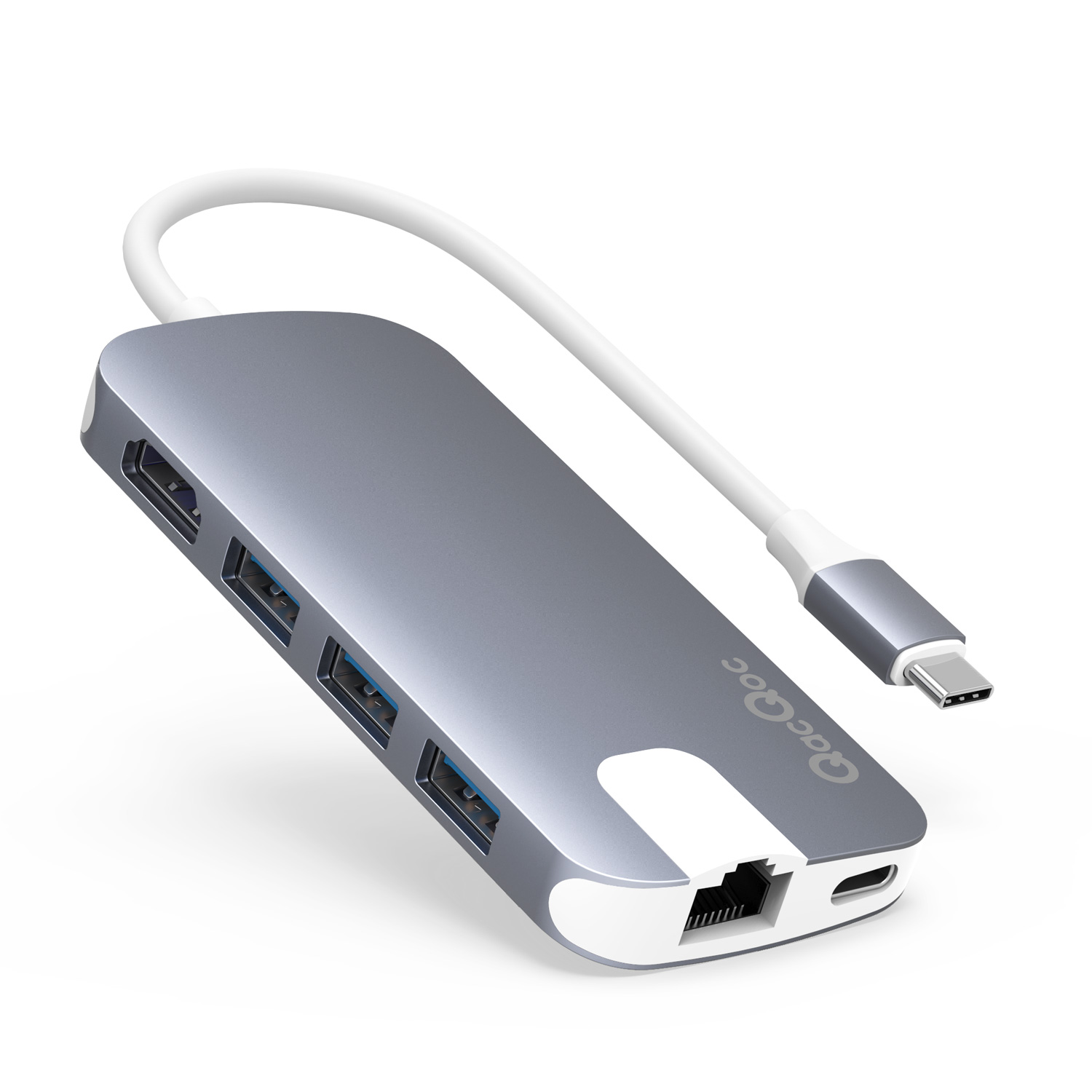 When I have everything plugged in, I did notice that the hub did warm up a bit. But due tot he material used (aluminium) this was to be expected. Transfer speeds from the SD cards were on part with a direct connection, and even USB sticks had a good transfer speed as well.
The hub is also capable of USB Power Delivery. This means that you can do full-speed MacBook 12″ recharging while simultaneously connected to the USB 3.0 , SD , microSD card,hdmi port and ethernet ports. The transfer over USB reached around 5Gbps.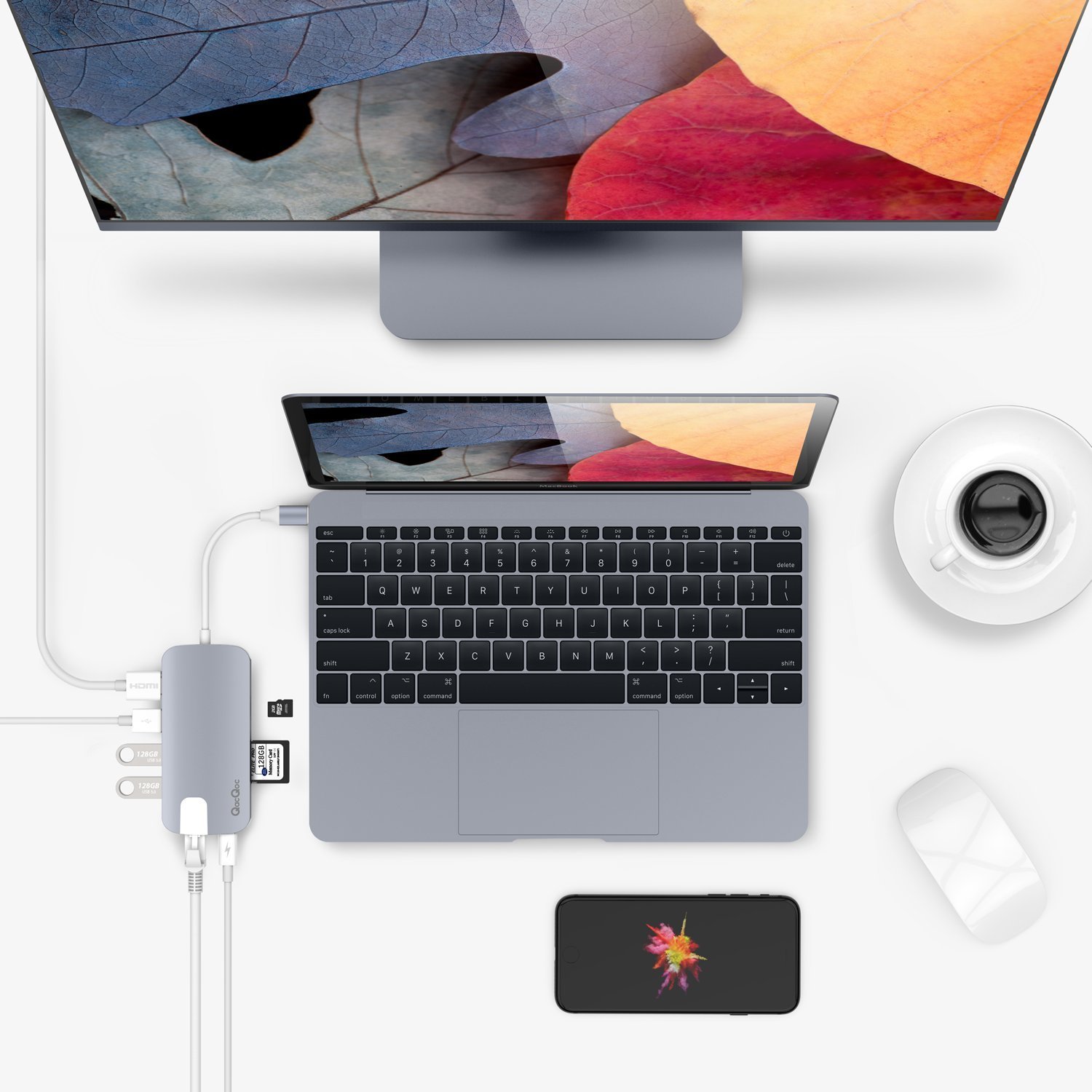 Overall I found this to be a great accessory for a Mac user. Though due to it being compatible with Apple and Windows, you could use this on a Windows machine with a USB-C port. Check it out at Amazon below:
amazon.co.uk/Delivery-Charging-Ethernet-Specification-Aluminum-Gray/dp/B01MZ0HFDG?tag=qacqoc0a-21