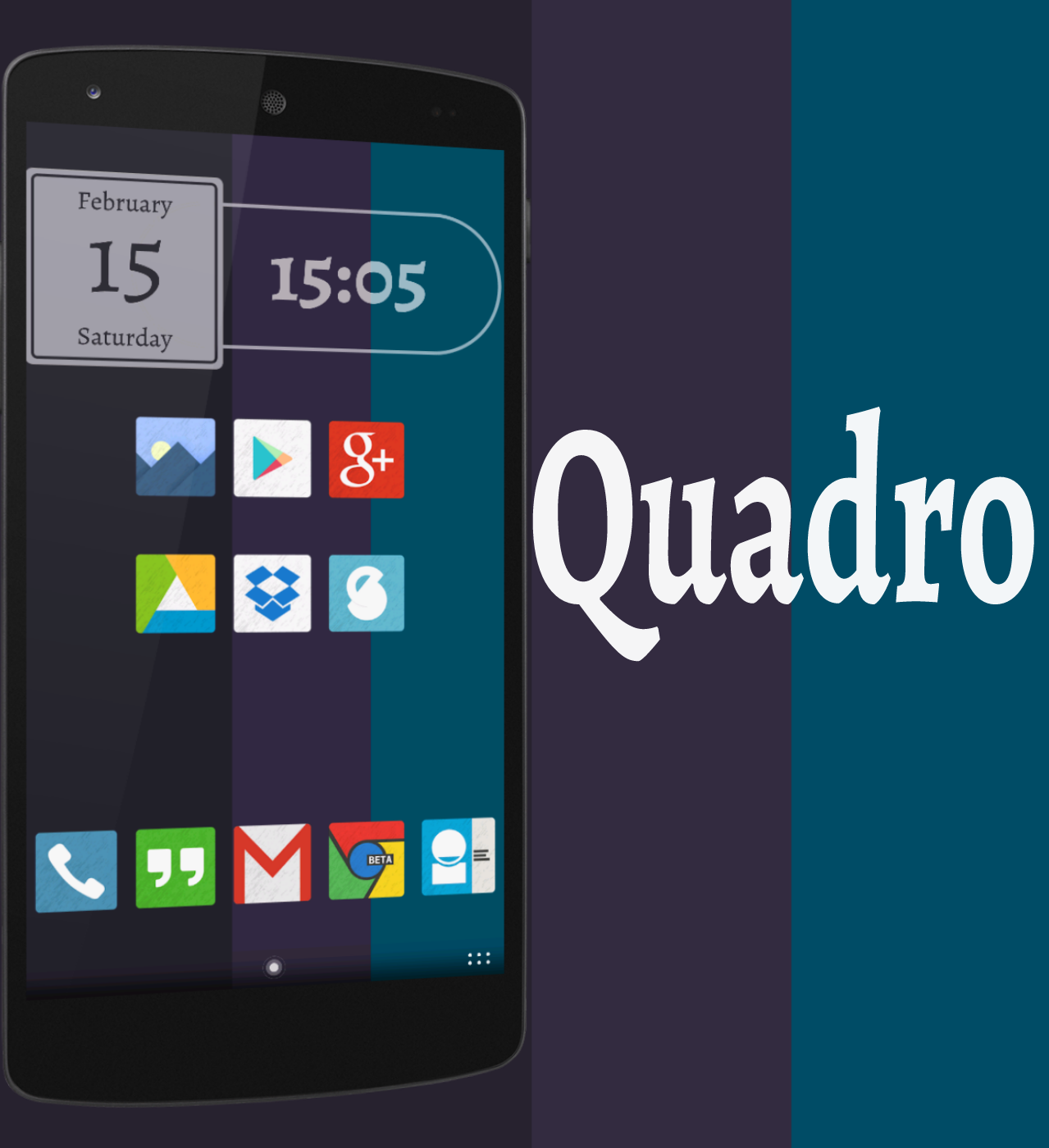 Today we're going to take a little look at another icon pack that caught our attention. Brought to you by the designer behind Cyrcle and Stock UI, djskarpia. Quadro icon pack features over 1200 bright square icons with light round corners and a soft splash texture. This icon pack will look fantastic on everybody's home screens.  Nearly all applications are themed in my app drawer, the ones that aren't, are tweaked with an icon mask, as not to look out of place. The icon pack provides a dashboard where you can get some added extras, like custom wallpapers (which are actually from the developer's Google Plus profile. I found this a little strange but I suppose it's free storage.) A way to send requests for apps you'd like themed is provided here too.
All the best 3rd party launchers are supported with Quadro icon pack.
Action Launcher Pro
ADW/EX Launcher
Apex Launcher
Go Launcher
Nova Launcher (My personal favourite)
Smart Launcher
Solo Launcher
We'd be more than happy to recommend Quadro as this week's icon pack of choice. I know DroidHorizon don't usually review apps like this but icon packs, custom wallpapers and ways to customise your device's are something that makes Android really stand out. You can grab Quadro for £1.19 GBP which is a fair price for high quality icons like this particular pack offers. The designer behind this set works hard and interacts regularly on Google Plus. You'll find him when you click on the wallpaper section in the app's dashboard.
Download Quadro below;