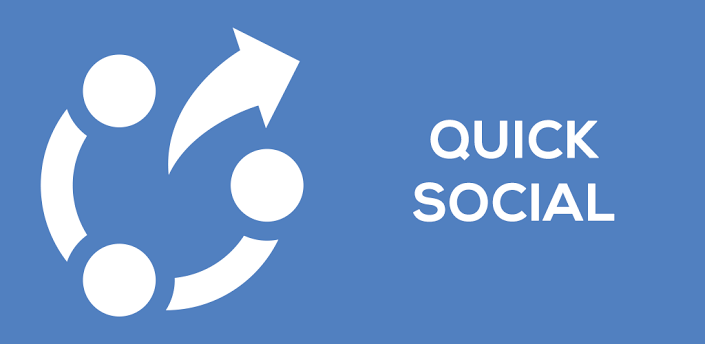 Quick Social – Review
Since the dawn of Facebook and Twitter, people have wanted to share across all social platforms in one press of the button . Be it Facebook, Twitter, Google+, or any combination of the three. But these people can rejoice, as Quick Social is here to make sharing your thoughts, views and funny cat pictures across different social networks incredibly easy.
This app is incredibly easy to setup. You simply swipe across the screens, and login to each of the social accounts. You then enable "Quick Share" which sets up a notification allowing to to share to one or all three at the same time.
Currently it only supports text and image sharing across all three networks. This means you can't open a browser and click share to all three. This and more "advanced" sharing options, would have to be done through each respective social app. Of course the real star of Quick Social, is its ability to share across the three networks at the same time. After enabling the app and connecting it to your social networks, you can enable "Quick Share," which puts a fourth entry in the notification area, allowing you to push text or an image to all three networks. It even takes G+ circles into account, allowing you to pick the circle before sharing it.
There is a free version of the app, but I recommend avoiding it. Its lacking in main features and has some quite intrusive ads. Since the app only costs 61p its a steal for the people who like to share. I'm hoping some features will be added in the future, multiple accounts, more social networks. But at the moment this is still a good app.
Download the app below: