RAVPower 15000mAh Charger – Review
How much battery can you buy for £39.99? The answer is a lot! The RavPower 15000mAh is a behemoth of a battery, allowing you to charge your device seven times, or two devices at the same time three times each, or even one full charge for a laptop. This is a lightweight, stylish charger, that fits perfectly in your bag and easily allows you to charge any of your devices.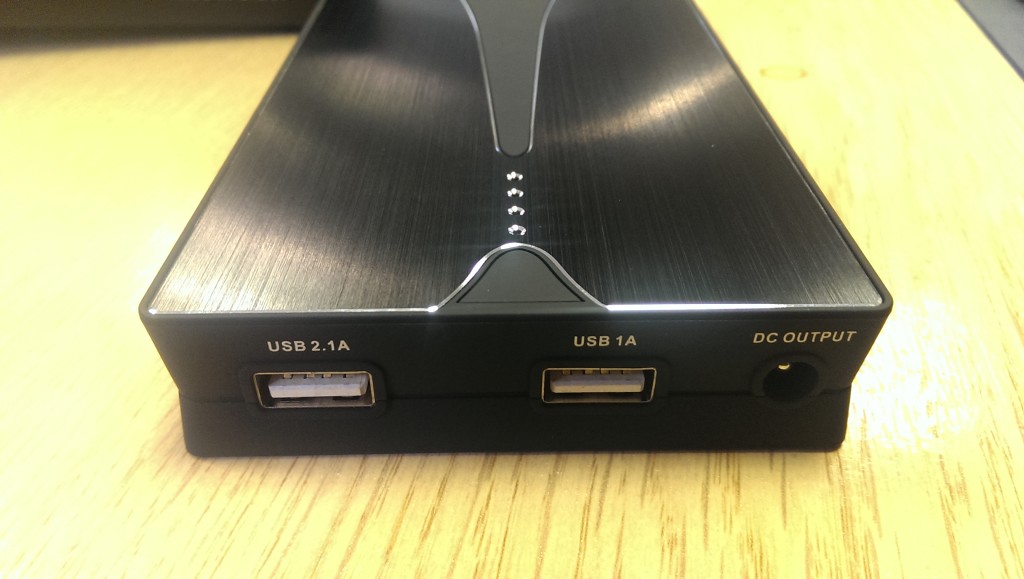 To those who may say this is overkill, I will have to disagree. I tested this when out in London with my wife, we both had our phones plugged in and was able to avoid any battery issues for the whole day. Having the devices on constant charge for 8 hours, we  were finally able to deplete the RAVPower.  Upon opening the box, you are given an array of accessories including four mobile phone connectors, six laptop connectors, and one USB cable.
The RAVPower feels like a premium device, the build quality is excellent, and looks like it could take a pounding from being carried in a full bag for a day. The bottom is made from a matte texture, which keeps it steady when on a table. The top has a single blue light bar that illuminates in four segments to indicate the remaining power. A button on the top doubles as a power switch and trigger to make the bar show the battery's remaining power. Unlike most external batteries, there is no flash light included, which doesn't bother me one bit.
Unlike its little brother (RAVPower packs Dynamo 14000 mAh) it only came with one coiled USB cable, there was also no carrying bag for all of the parts. I tested the RAVPower with a HTC One, One X, and a Nexus 7 all managed to get well over two charges before the battery finally ran out.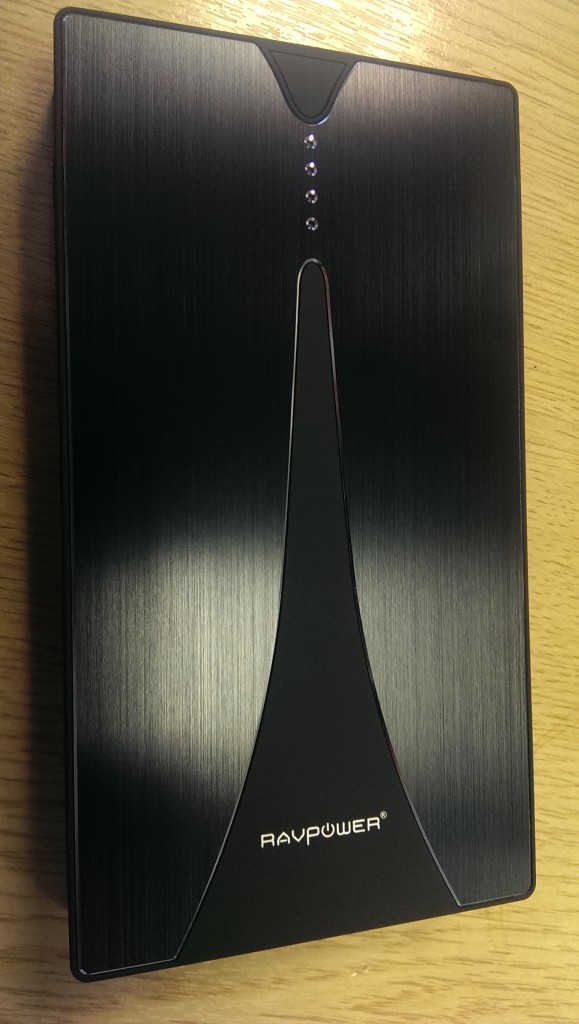 There was only one disadvantage, and that was that there was no laptop adapter that I could use, I have access to a Dell, HP and Toshiba none of which worked with the adapters included.
One factor that may worry people is the low price, £39.99. For a relatively unknown model this may ring alarm bells for some people. But there is nothing to worry about, you get a twelve month guarantee with the battery. I tested this with a number of devices, and it worked as advertised, if you want a sturdy battery then I highly recommend it.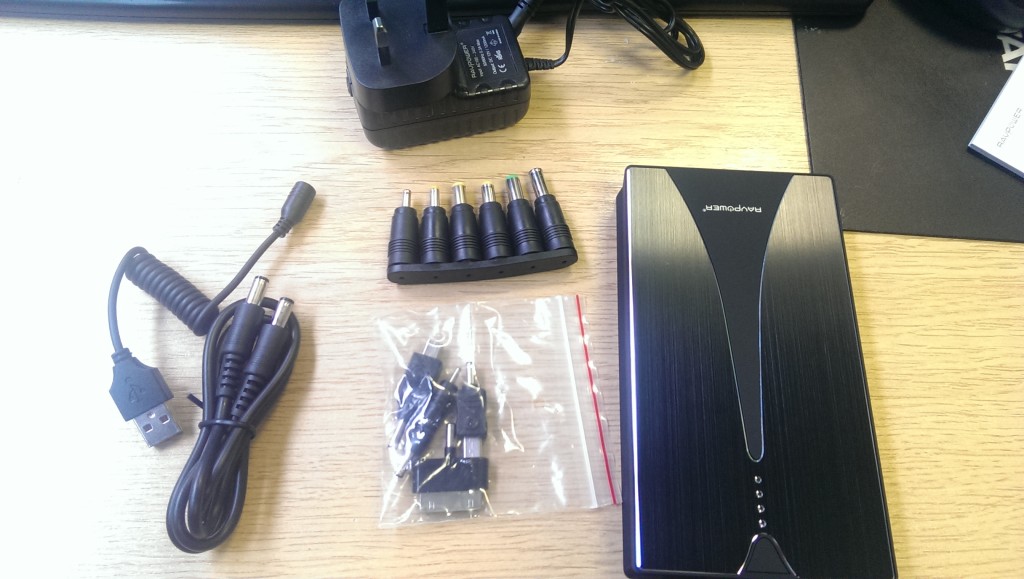 Please see the specs below:
9V / 12V Optional Voltage Devices
9V: MID Android tablet, Digital Cameras / DV Recorders / PSP / NDS, NDSL
12V: Acer: Iconia Tab A500, A501, A200, A100 Series, W3-810
ASUS: Eee PC 900 901 1000 904HA S101 series Laptops Notebook
Samsung Tablets and Phones – USB Output S – 5V / 2A
Samsung Galaxy Note 10.1, Galaxy Note 8, Galaxy Tab, Galaxy S4 S3 S2, Galaxy Note II, Galaxy Nexus
Apple Products – USB Output I – 5V / 2A
iPad 4 (The New iPad with retina display) 3 2 1, iPhone 5 4S 4 3GS, iPod
Most Android Tablets and Cell Phones – Both USB Output S & Output I
Amazon Kindle, Kindle Fire / Google Nexus 7, Nexus 10 / HTC One, Sensation, Droid / Motorola Droid Razr Maxx / Sony Xperia Z / Blackberry Z10 / LG Optimus…
Specifications:
– Capacity; 15,000 mAh
– Full Charged by original Adapter: 5-6hrs
– Input: DC 12V / 1.2A (AC Adapter included)
– Output: 2 USB * DC 5V / 2A Max (Output S for Samsung Tablets specially)
– Size: 150*80*21mm
– Weight: 385±10g.
– Product Warranty: One Full Year
Package Includes:
– 1 * RAVPower Power Bank (model: RP-PB11)
– 1 * USB to DC3.5mm cable
– 1 * DC charging cable
– 4 * Charge Connectors (Apple 30-pin connector is not included)
– 6 * Tablet Connectors
– 1 * Power Adapter – 1 * User Guide
For the price, I cannot big this device up enough. It works, its big and its worth every penny.
Grab a RAVPower 15000mAh Charger below: