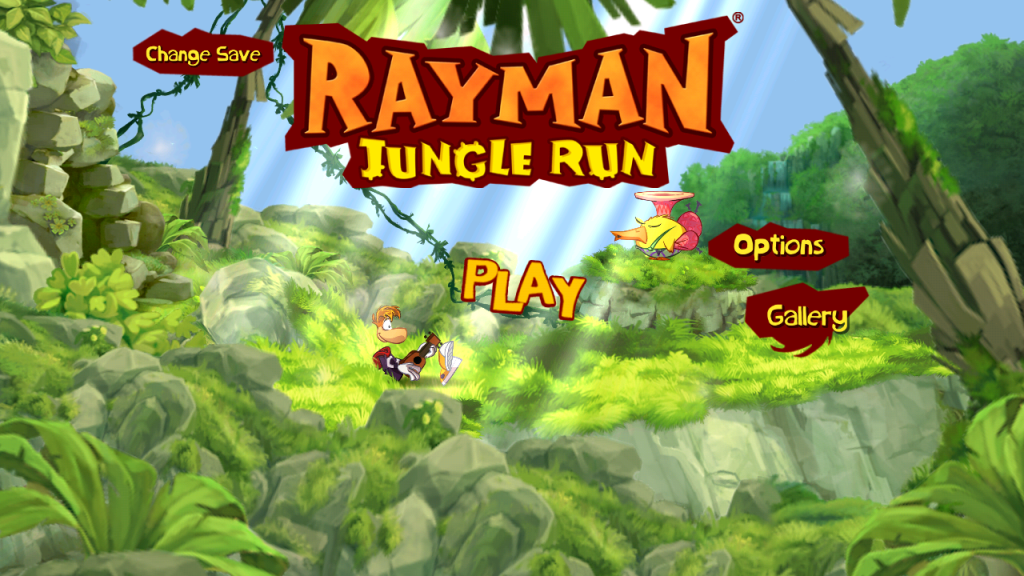 I, like many others, was pressing F5 on the Play Store waiting for Rayman Jungle Run to be released. The date came and we were told it was delayed, now that it has been released I was wondering if its worth the price of £2.
When I started playing this game I was surprised by the high level of design. None of the level are that long, but I guarantee that they can be a genuine challenge to beat. In each level, there are a number of floating golden creatures called Lums, which you need to collect. Though they aren't required to complete each level, they do serve a purpose. If you collect all 100 in a stage, you can start unlocking the super-hard bonus stages.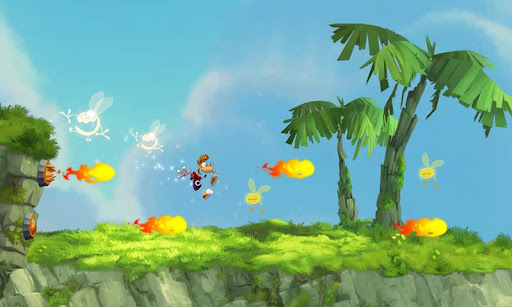 Rayman Jungle Run doesn't mess around with the controls, there is no thumbstick control and what button-pressing there is on the site has been implemented extremely well. Each 10 level block introduces a new control type, and the levels are designed around that, this includes jumping, flying and wall running.
With this kind of game, lag free gameplay is a must. I played this on my HTC One X and had no lags whatsoever. That's not to say it might not lag on other devices, but I've not heard of many issues. This game isincredibly smooth, and looks amazing even though you are simply tapping on the screen.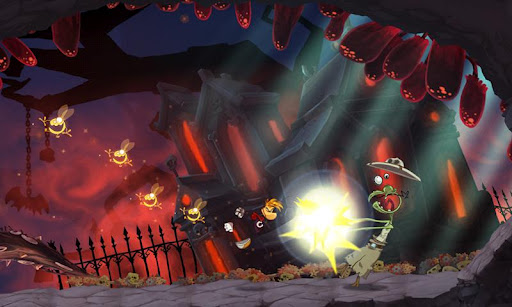 Rayman Jungle Run is well worth the £2 price tag and was well worth the wait, as always the play store link is included.