Reliefband Review
My wife and I both suffer from motion sickness when travelling for a long time. I had read about this item, the Reliefband. This watch-sized device is worn on your wrist. It then delivers gentle pulses to the median nerve at the P6 pressure point located on the underside of the wrist, shocking the nausea portion of the brain.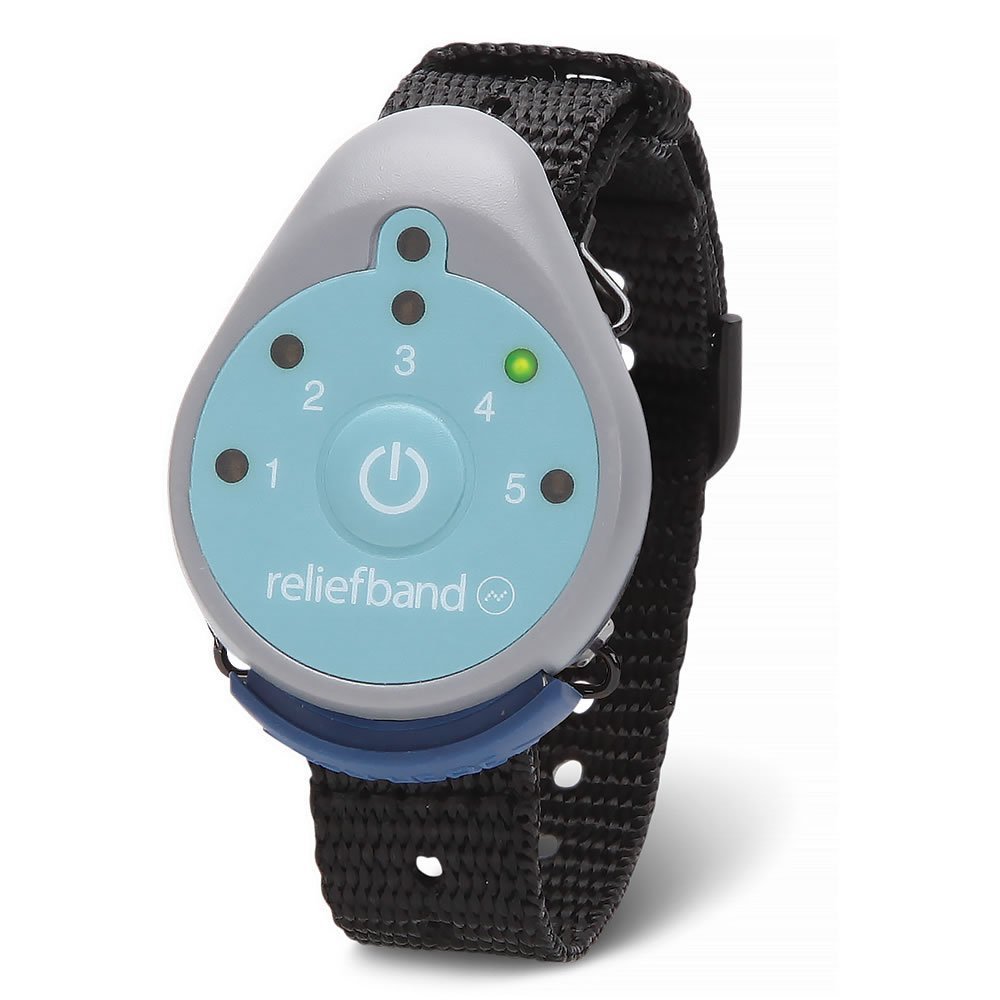 Using conductive gel, I placed the Reliefband on my stronger wrist and then increased the settings so I could just feel the pulse emitting from it. The sensation of the band was still very light, I think people will need to test what sort of tolerance they have. But it should never be painful.
The pulse is light enough to not cause any pain or distraction. I will say that on my recent car journey I was able to make it without any headaches or nausea. I have completely forgotten about the band until I got home and realised it was still on my wrist.
Battery life is around 120 hours. This will obviously change based on the time used and the intensity of the pulse. But changing the batteries is very easy and took a matter of minutes.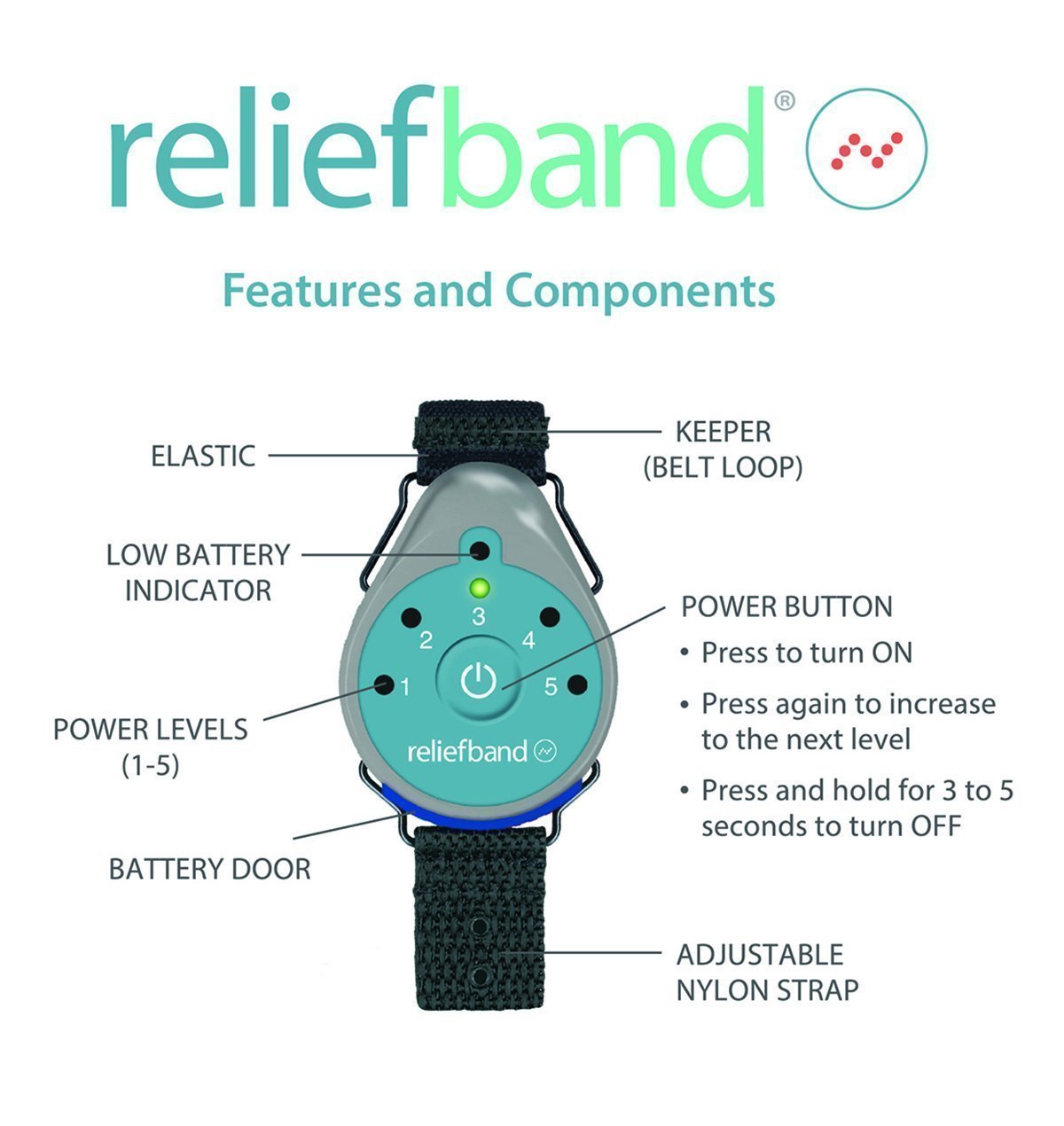 I found the build quality of the Reliefband to be a little underwhelming. It is the size of a watch but doesn't take any of the design features of a watch. There is no way to change the strap to something people may find more comfortable, and I have issues with the plastic cap on the back.
Drug-Free Wearable Tech
Fast Acting
Clinically-Proven
Highly Effective
Safe and Easy to Use
No Drowsiness
Reusable Therapeutic Device (Replaceable Batteries Included)
Turn Off/On as Needed
Splash Resistant
Used by Doctors and Nurses in Hospitals and Clinics Worldwide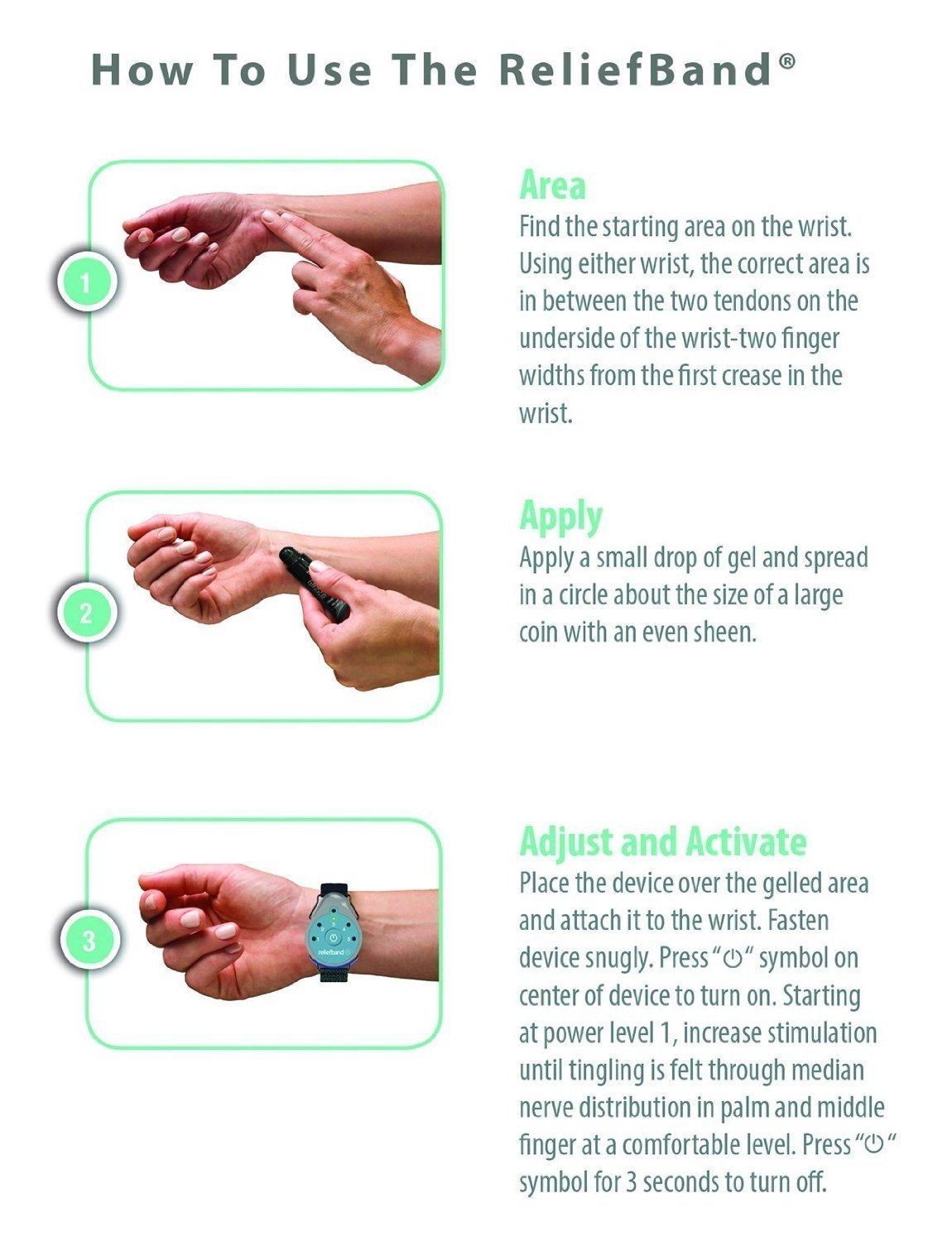 Overall I am massively impressed with the reliefband. It fits really well and is now my go-to device when I go travelling.
reliefband.com/collections/reliefband/products/reliefband-1-5