This compact silver-coloured radio has a large mono speaker which can play audio from it's built in DAB and FM radios, or from an external wired or wireless Bluetooth source.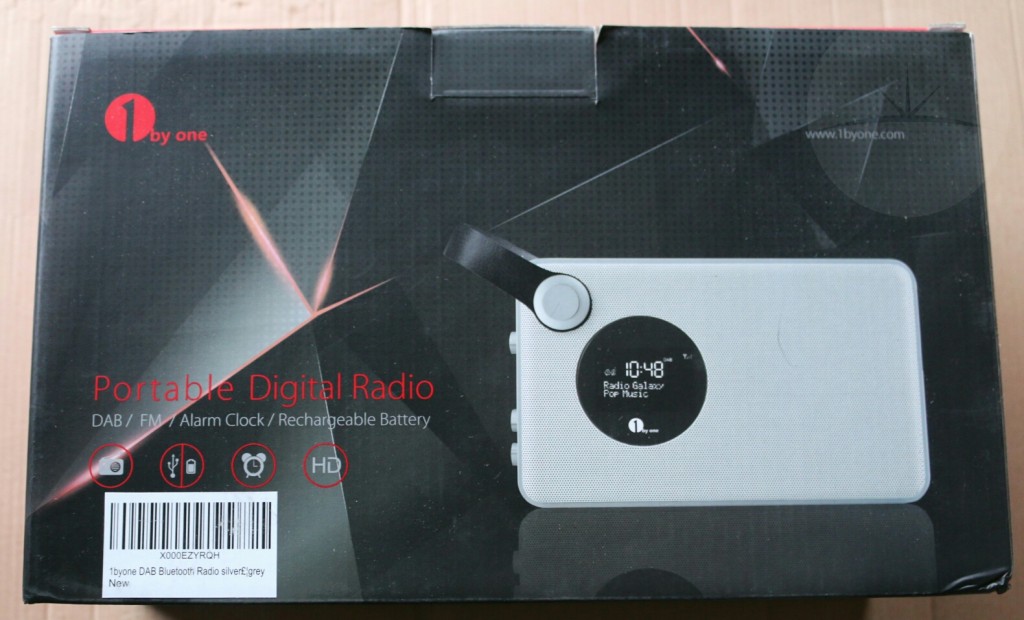 About the size of a kids shoe box, the front has a metal grill, volume dial and round display insert with the rest of the shell made from plastic. A black rubber strap extends from the volume dial and loops onto the back for easy carrying. For better radio reception a telescopic aerial can also be extended from the back.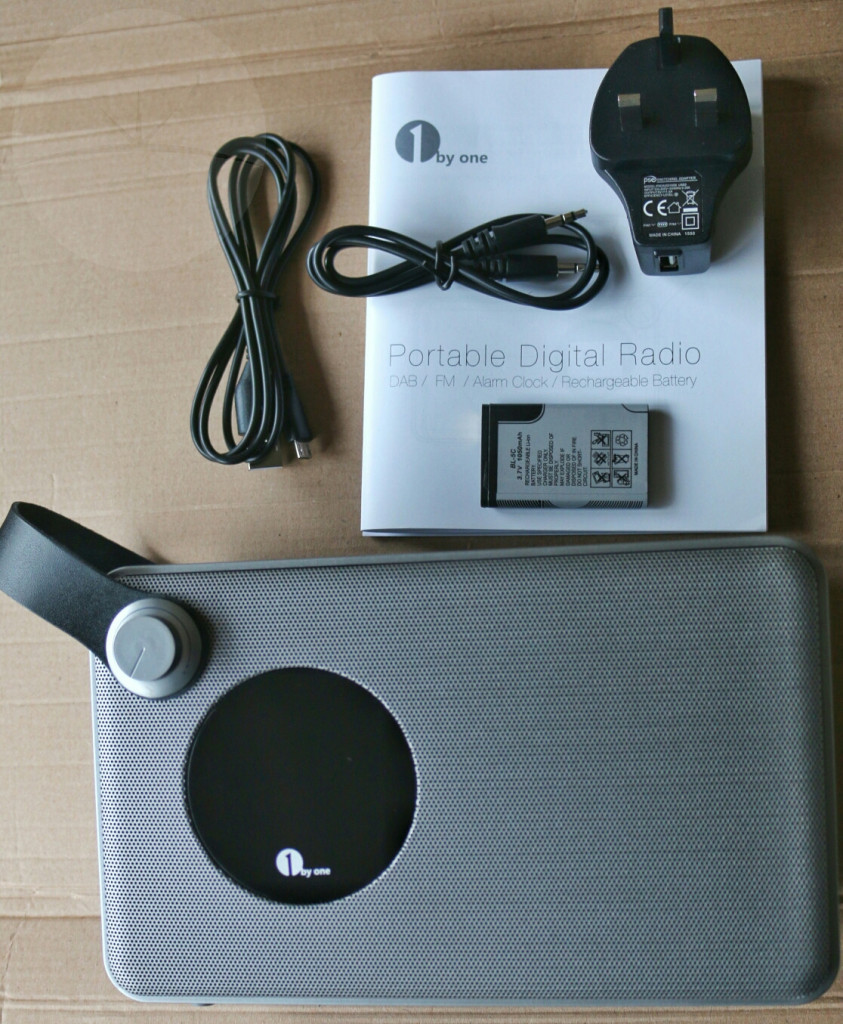 A hatch at the bottom opens by rotating it's coin-slot lock. This then accepts the included BL-5C rechargeable battery popular in older Nokia phones – good for over 3 hours of use and easily replaceable when battery performance degrades after a few years. A USB cable and 1.5A wall charger are also included which plug into a micro USB port on the back beside it's 3.5mm audio-in socket.

There are dials at the side to turn the device (or just the display) on and off, plus a dial to select between DAB, FM, AUX or Bluetooth modes. The top has touch controls for configuring settings, storing presets and making selections – plus an alarm snooze button. The illuminated LCD display makes it easy to see what's going on and doubles up as a clock.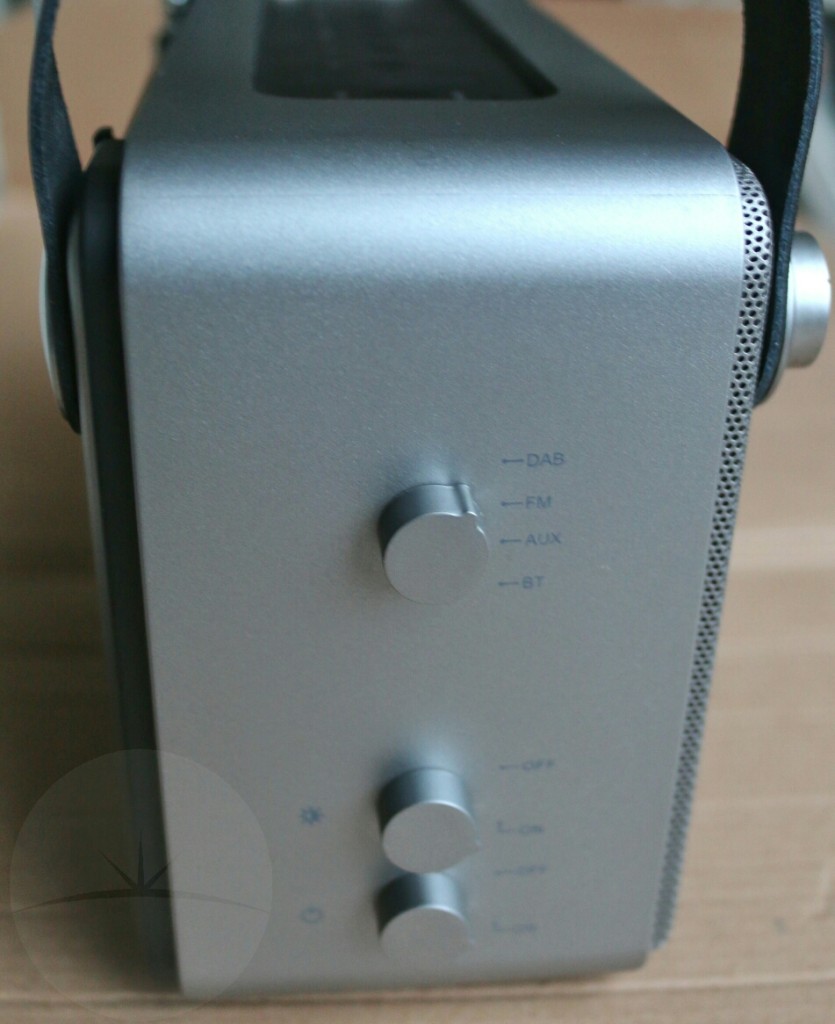 Radio reception was excellent, with both the DAB and FM radios clearly picking up loads of stations (including all the local stations I'm familiar with). Bluetooth reception was also good with very few dropouts.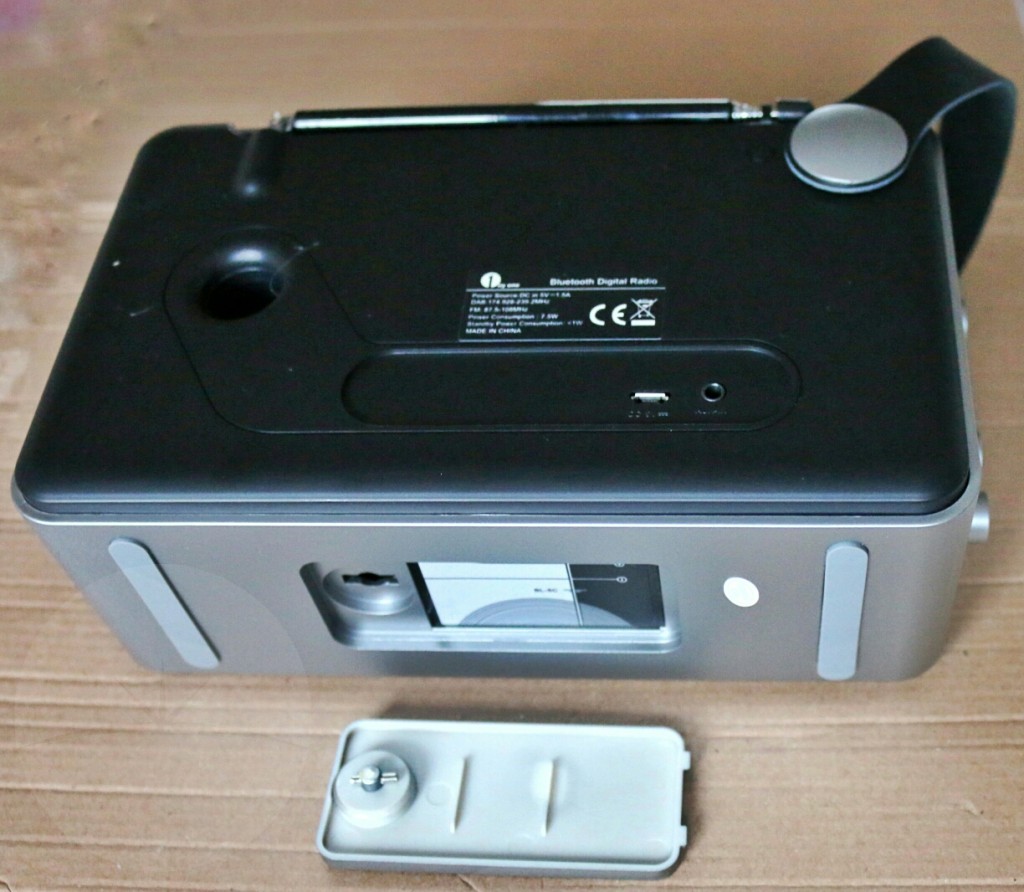 For a speaker at this price point (currently just under £46), audio performance was pleasing, with clear mids and highs and decent bass. The speaker can also be driven really loud without significant distortion.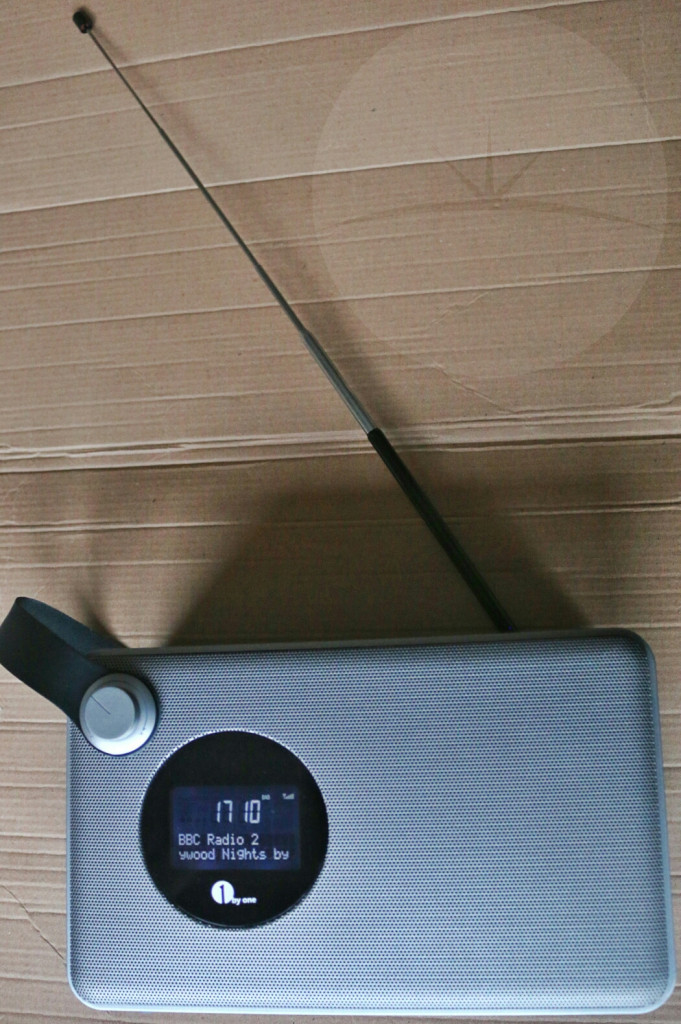 There are a lot of similarly priced Bluetooth speakers around – some with stereo sound, longer battery life, waterproofing and ruggedisation. However if you like listening to local radio then you'll probably prefer this. It's nicely made and easy to use which combined with good performance make it an ideal radio / speaker for a kitchen – or even better a bedroom where it can double-up as an alarm clock.
Check it out at the Amazon link below…