Review: 2.0 Bluetooth Soundbar from Xenta
I wasn't necessarily expecting the Xenta soundbar to feature a high build spec, given its low price-tag. So imagine how impressed I was with the solid, sleek soundbar I was sent. The bar measures around 95cm across, and 7cm high, so it works really well with my TV and doesn't obscure the view at all.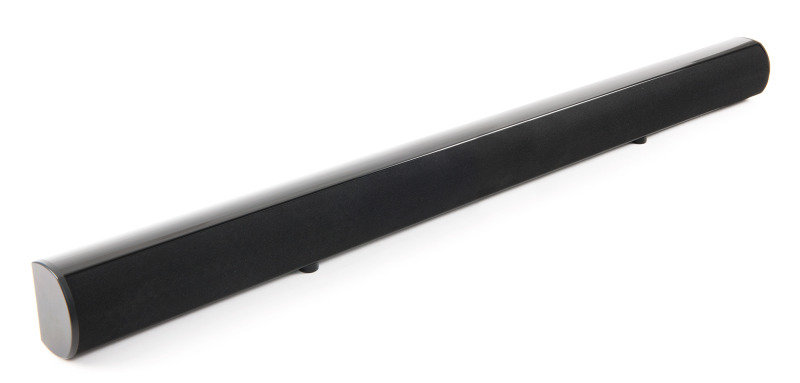 Along the rear of the soundbar are two (L & R) audio inputs, a power switch, power plug and a vent. The speaker grill itself makes up the entirely of the front, with an almost "bezel less" look to the soundbar. The top and either side are made of that sleek sheer black plastic, giving it a great overall look, and matches my black TV perfectly. There are two small feet running along the bottom to keep the soundbar off the ground and gives the soundbar an overall sense of dimension.
This soundbar from Xenta has two functions, bluetooth and in-line. There is a LED indicator on the front, which will show as red when using the in-line connection and blue for Bluetooth. There are no voice prompts to say its connected, just a series of beeps.
The Xenta soundbar is controlled through the included controller, which uses two AA batteries (Not Included). This controller then allows you to switch sources, change voluime levels and mute the soundbar overall.


Setup was a breeze, after opening the box and ripping off the protective plastic, I lined the soundbar up with my TV and plugged in the cabling. The included instructions are easy to understand and are written for novices.
After setup was done, I tested both connections. Bluetooth was as simple as clicking the remote and connection with my phone, the sound was really good, about as good as you'd expect from a £40 soundbar. It was loud and clarity was clear, bass was a little low for my liking but I could resolve that with some EQ tweaking on the phone.
My TV has speaker pointing out the back, so the sound goes away from me normally. Which is why I really wanted to test out this soundbar as I wanted that sound directed at me! The sound experience was the same when using the TV source, there wasn't any lag or static. Watching The Fugitive I could clearly make out the water from the dam and Tommy Lee Jones telling him to come in. Again the bass was low, but when watching TV it doesn't really matter.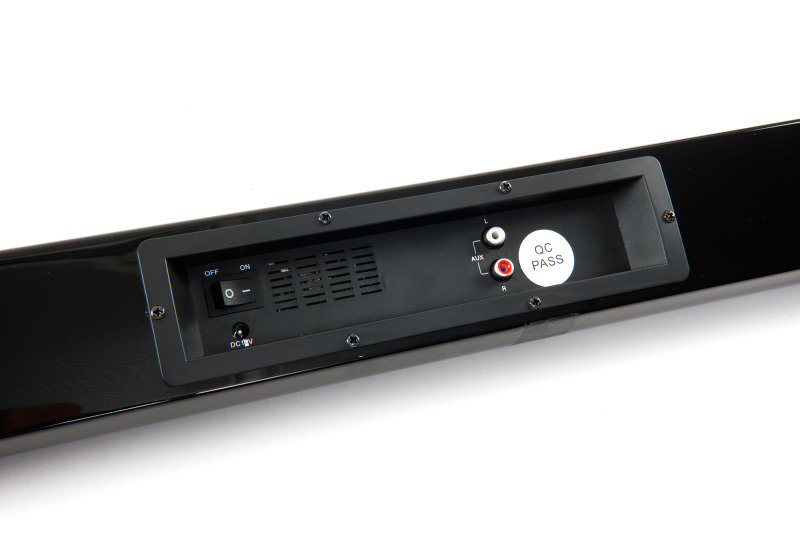 Specs for nerds:
Speakers: Full range speakers 50mm 2 x 10w / 20w RMS
Output sound press: 88dB
Frequency response: 80-20KHz
Remote control system: infrared
Adapter input: AC100V-AC240V 50Hz/60Hz 0.6A Max
Power output: 16V 1.5A
Standby power: <0.5W
Sound bar size: L940xW63xH76mm
Overall I found this soundbar worth the money. It's great for people who like me have poor quality speakers on their TV and want a better viewing and listening experience. For only £39.99 this is a great soundbar.
www.ebuyer.com/721925-xenta-2-0-bluetooth-soundbar-m6e300by