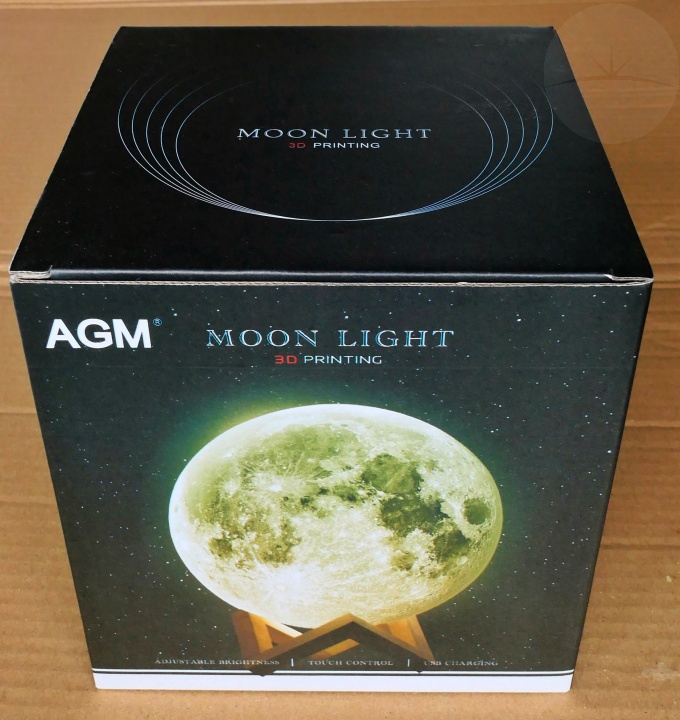 This LED lamp has a translucent plastic shell that's shaped like the moon. It can be left on a flat surface like a desk / shelf or propped up using the included wooden stand.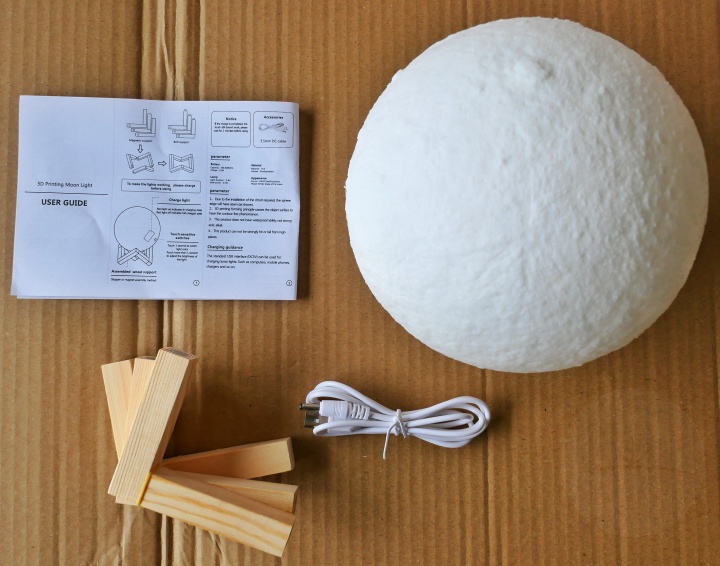 The stand is made from three L-shaped pieces of wood that stick together using magnets. Based on NASA images, the moon's shell has been 3D printed using white PLA which makes it very durable.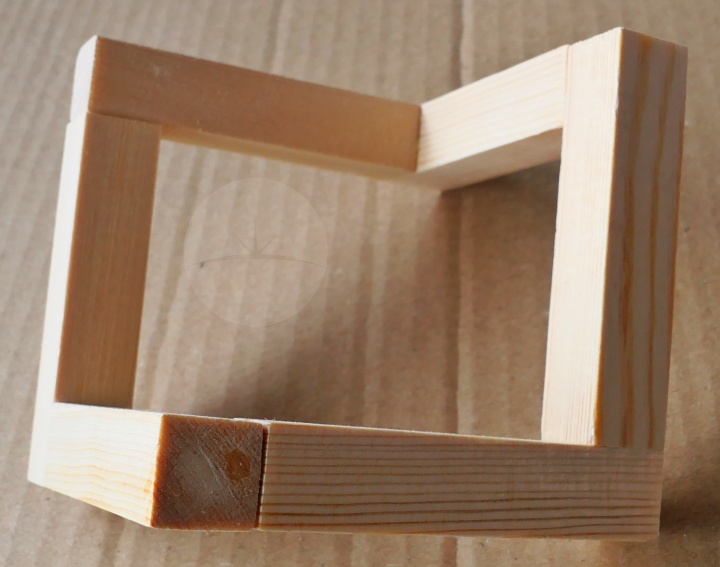 There's no need for batteries or to locate this near a power socket as you also get a USB cable in the box that plugs into a socket on the base. This lets you charge the internal 800mAh battery (usually takes just over 3 hours). Battery life is rated to last for up to 8 hours and I can confirm that it had no trouble lasting all night when set to a low brightness.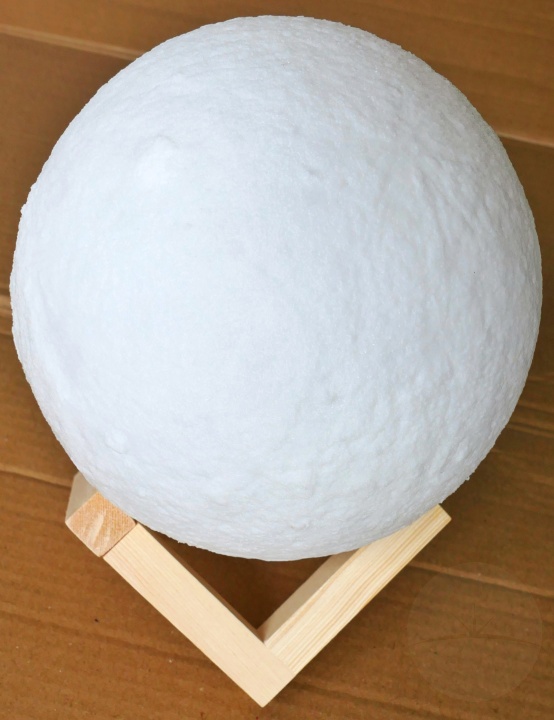 At first glance this lamp has no physical controls, until you discover the power socket also acts like a touch sensor – every time you tap it the white light cycles between off, cold and warm colour temperatures. You can also adjust the brightness by holding your finger on it, where brightness will gradually decrease or increase until your finger is removed.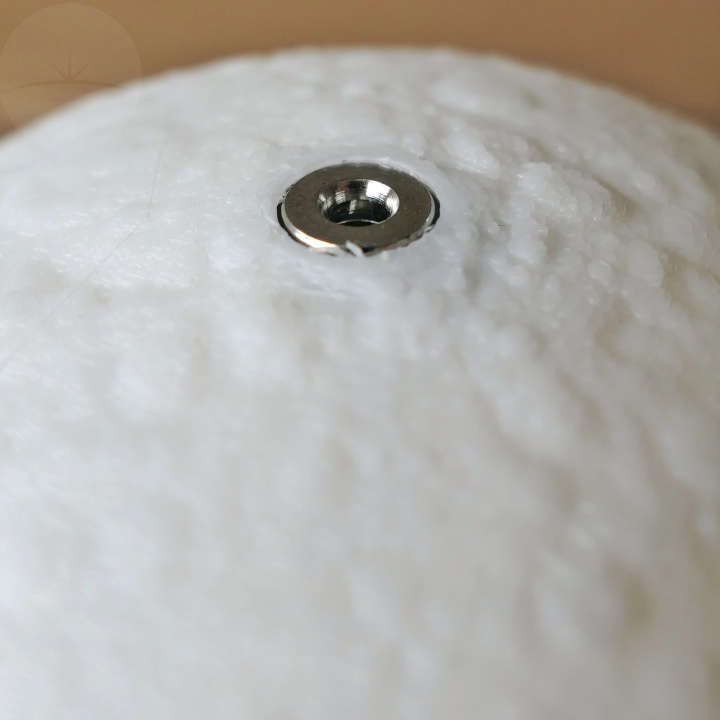 Even at full brightness I'd say the lamp isn't really bright enough for reading, but it will be ideal as a night light or for background lighting. The white plastic does a good job of diffusing the light so that your eyes are never dazzled.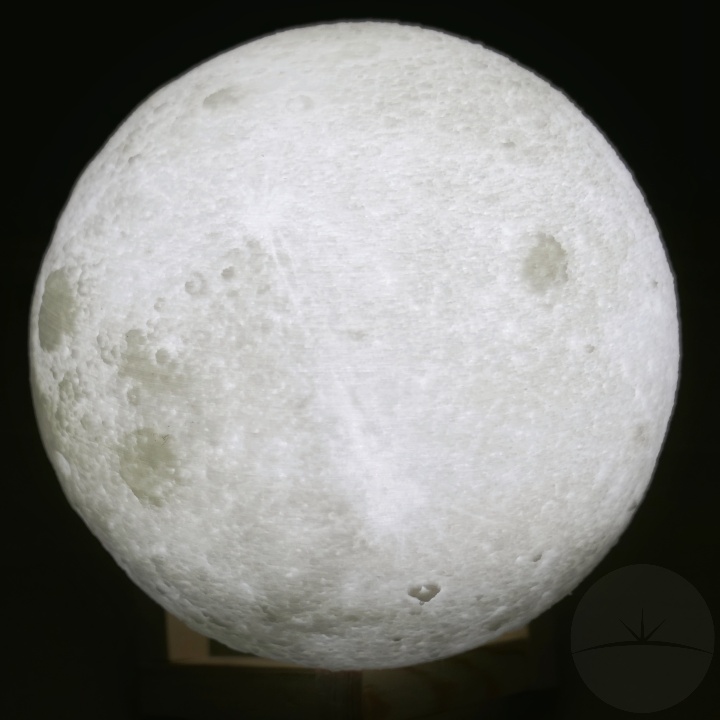 The moon design of this lamp looks pretty cool when lit up at night and my son was delighted with it. If you're looking for a night light for a child's bedroom then this novelty factor plus the lamp's portability, efficiency and brightness/colour temperature options make it a fantastic choice.
We've also managed to arrange an Amazon UK discount code for you. Just use the following code at checkout for an additional 20% off…
FDIGPBGD
(Valid time : 13/04/2018 17:00 BST一21/04/2018 23:59BST)