We've done quite a few reviews of different charging solutions here on Droid Horizon, including a few very similar items such as the iClever 6-Port charger, the RAVPower 4-Port charger and the Easy Acc 4 port charger, but this aLLreLi Dual USB charger is the only one that comes with a digital LCD display. This display provides you with critical information about the phone and cables you are using, as if you are getting less than 2 amperes for charging, one of them (phone or cable) doesn't work at the top speed the charger/phone is capable of.
I had more than 10 power cables at home and with the help of this charger I found out exactly which ones are useless. And I did it straight away, as soon as I plugged them in, instead of waking up in the morning to find out my phone's battery is only half full.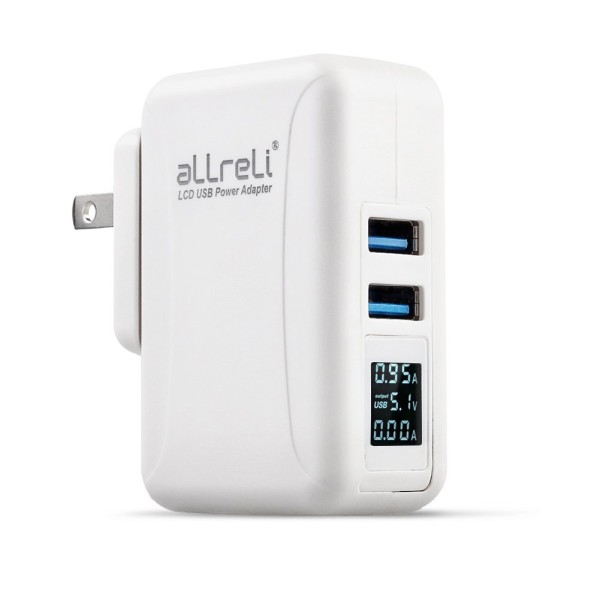 The aLLreLi Dual USB charger is perfect for traveling for two reasons: first, it's very compact, only 5.7 x 4.5 x 2.3 inches. Second and more important, it comes with small adapters for the UK, EU, US and AU, and supports 100V – 240V for worry-free charging in any region.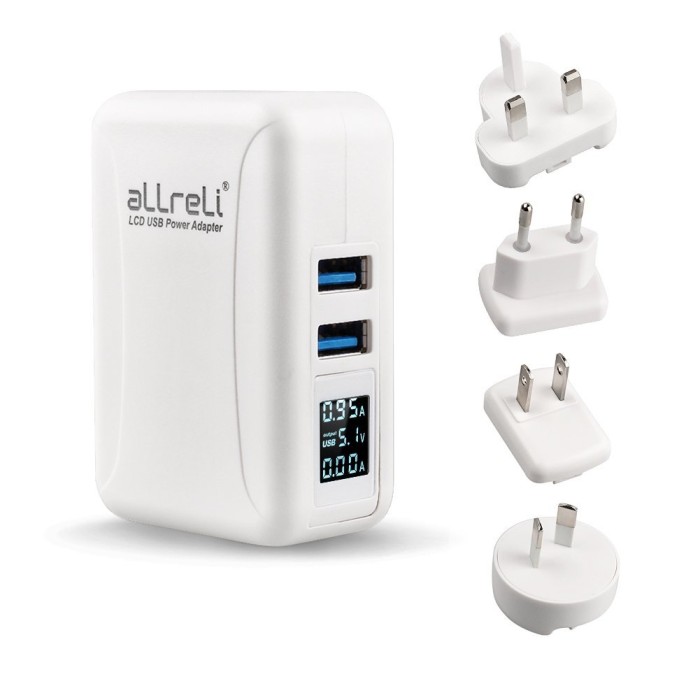 Another plus is the "Smart IC technology" built inside the charger. This technology will auto detect what type of device has been plugged into the charger so your device will be charged at the optimal speeds and at a safe level of power to ensure best performance and no damage to your device. The IC technology also allows you to simultaneously charge 2 devices while the voltage is automatically distributed between them, with a Max of 4.8A for quick charging.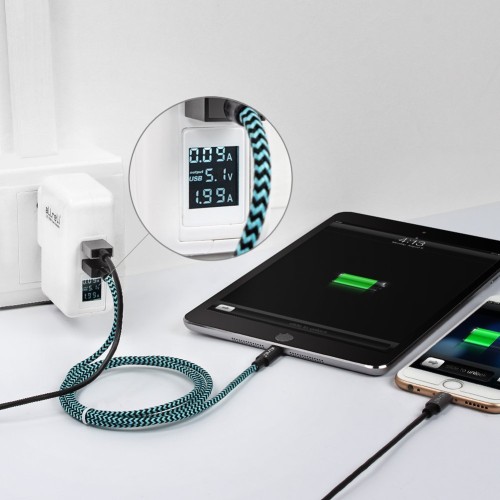 For conclusion: if you're a frequent traveler and looking for a fast, easy to carry and lightweight charger that will work anywhere in the world, and is suitable for all Android and iOS devices, I'd definitely recommend the aLLreLi Dual USB Travel Charger Kit.
As for the price, I think $15.99 is fair enough. Furthermore, I don't think there's any other charger with an LCD display for tracking the charging current and voltage in this price range, but feel free to prove me wrong in the comments below 🙂
You can purchase the aLLreLi Dual USB Travel Charger Kit from the aLLreLi website here.