Review: Anki Overdrive
The Anki Overdrive is Scalextric for the Google generation, with a heavy influence from Mario Kart. You can build a 10 piece track in 2 mins, then control a souped up car, pick up power bonuses, and shoot other cars off the track. You don't need a friend to place this (Though you can if needed), you can play by yourself and the other cars on the track  are self controlled, with their own AI! Which opens up so many possibilities for gaming.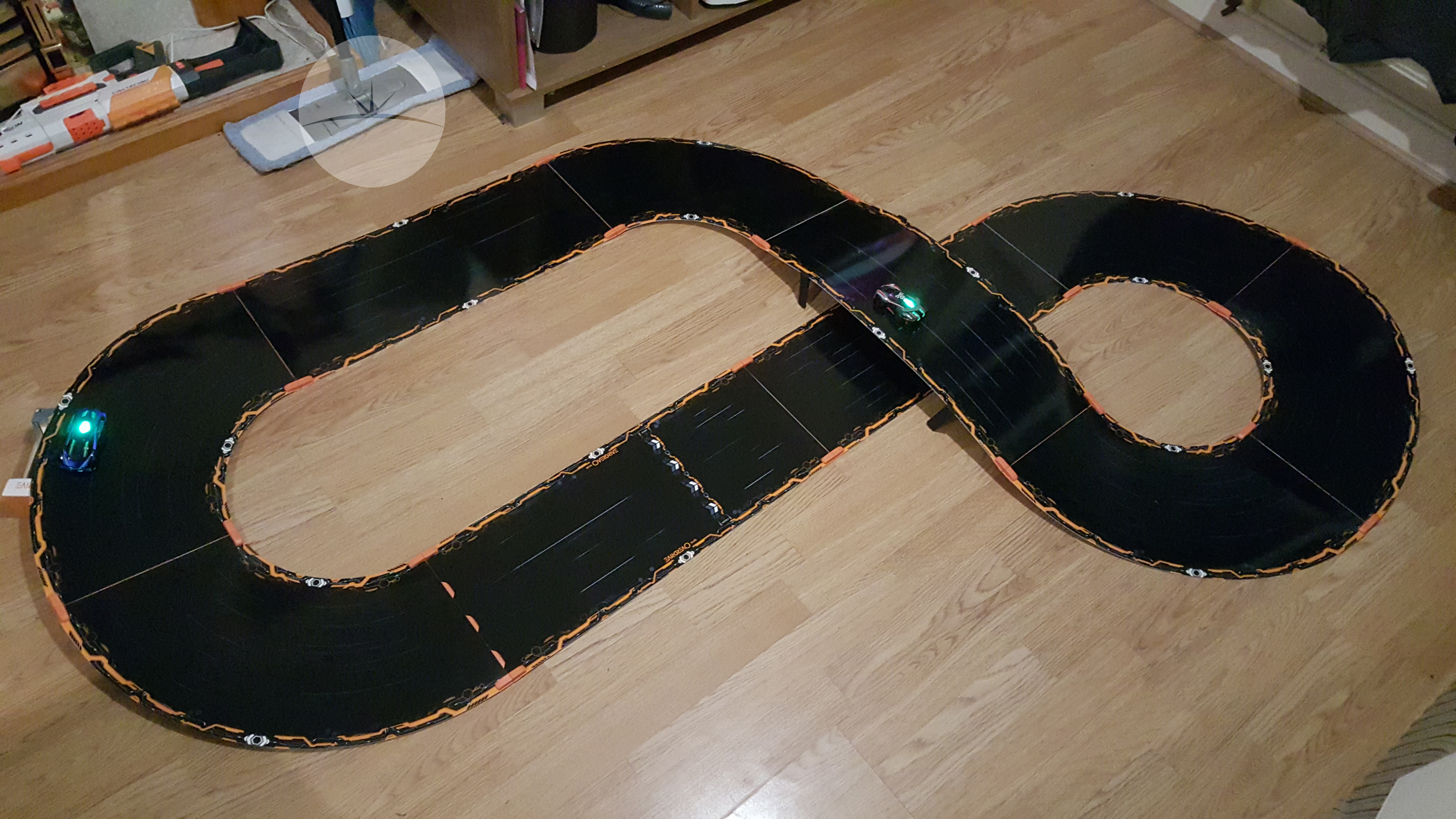 With the modular tracks, you can build a small 4 piece track or a huge 10 piece track. There is no set layout, so you can build any kind of track you want. The track pieces all use magnets allowing them to be simply "snapped" into place. The setup was so simple anyone could do it, after unpacking, you just line two tracks together and they click into place. You will need to include the "start line" piece though, as otherwise you cannot race.
T starter kit I was sent included two cars. If I had a friend over with a smartphone they would be able to control the other car, though if not, the other car can be AI controlled and will still try to kick your ass. But the Anki Overdrive doesn't stop at racing, it throws in a Mario Kart style battle system. When driving you can pick up weapons, and powerups allowing you to get the upperhand on your opponent. A good one for me was a tractor beam, so I could slow the car in front down and slingshot in front of it.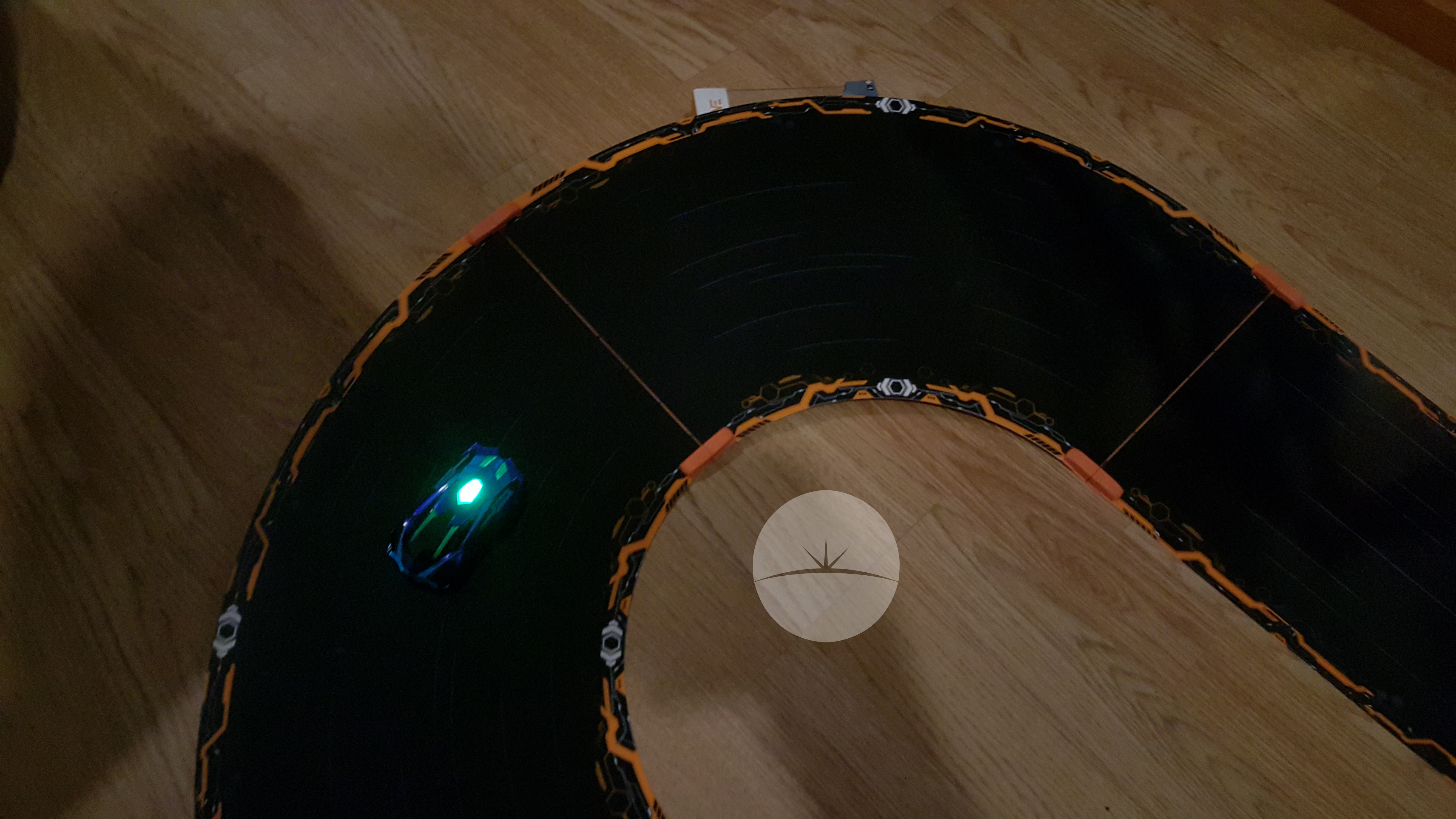 I had a lot of fun putting curves onto the tracks, putting a shoe or box under a turn track gives it an angle, and apart from looking awesome, adds another level of customization to the track. Additional track pieces can be bought starting from £10, this modular ability is a huge bonus for the Anki Overdrive as it means you can race on multiple track designs.
When starting a game you place the cars on the start track and they do one lap. This uses the camera on the car to map the track, so they know where the turns are etc. This allows the cars to intelligently fly around the track and some speed, without falling off. Though we did have a couple of mishaps, I'd say out of 30 races, the cars cam off the track twice.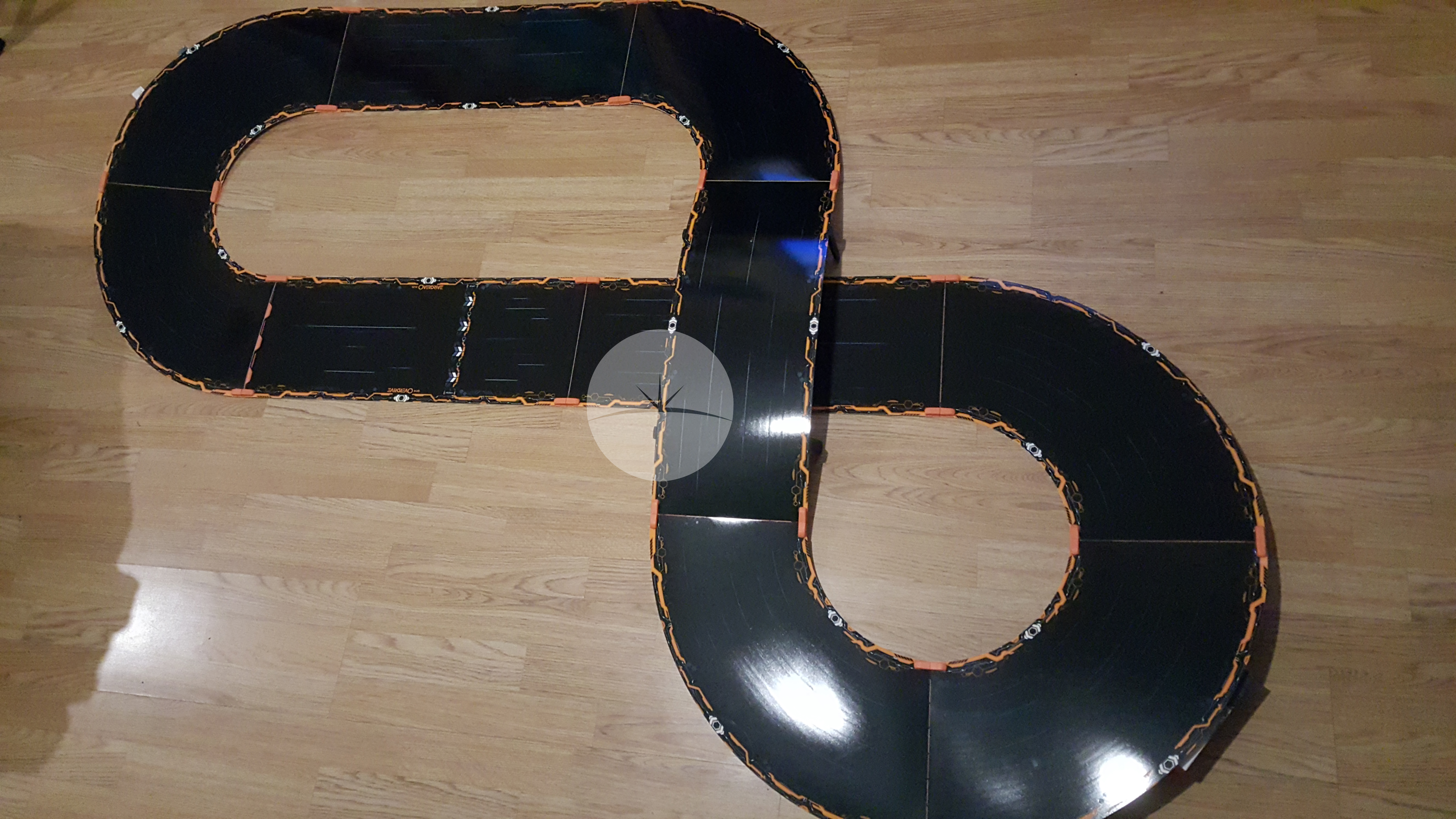 There are multiple cars you can get for the track, and each car brings something different to the game. Each car has a unique start weapon, though this can be upgraded and changed through playing the game. This is another element to the game which I really enjoyed, I could play the game by myself, and upgrade my car with new more powerful weapons.
Each car has around 20 mins of race time on a single charge. The charging station fits 4 cars, and charges them all at the same time, with a full charge takes around 10 mins.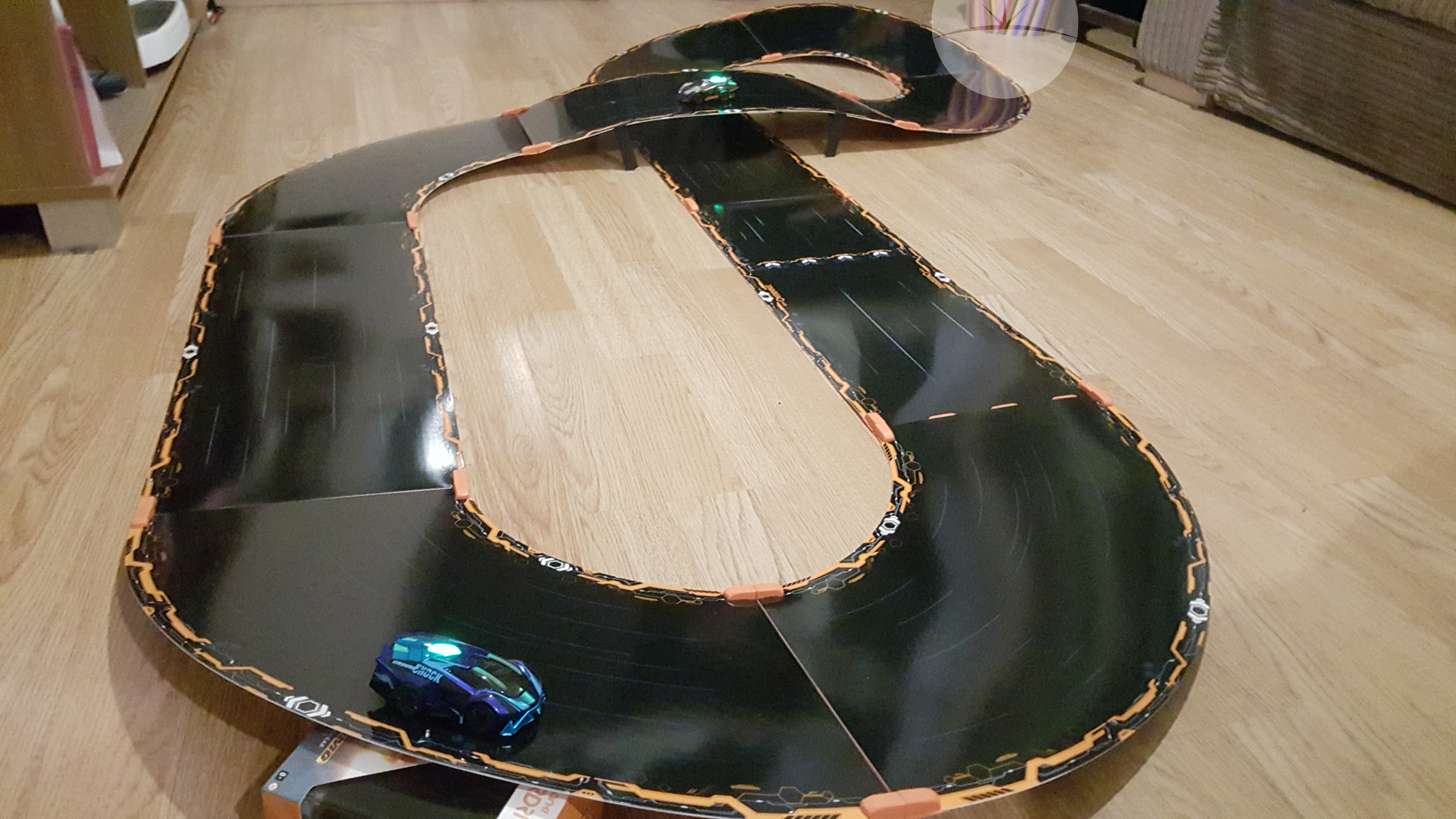 Anki Overdrive goes above and beyond the standard racing style game by offering a number of different gaming modes:
Battle mode – Racing around the track and trying to get as many hits as possible. The winner being the one who reaches the shots required.
King of the Hill – Which feels like a game of tag. You have to shoot the opponent, if you make the hit, you are the King. You then have to stay the king for 60 seconds to win.
Time Trial – The fastest lap wins the game
Now I feel inclined to mention I am 27 years old, my brother is 25 and we had so much fun with the Anki Overdrive. This would blow kids away, but as an adult who played Mario Kart and such, to have a physical car in my living room shooting over cars, I was amazed. This is a fantastic game and well worth the £139.99 price to get the starter kit.
amazon.co.uk/Anki-000-00046-Overdrive-Starter-Kit/dp/B0157Z3I7Y/