With a brand name that will appeal to Star Trek fans, this 20800mAh M021 model is currently the largest capacity power bank in Askborg's ChargeCube range.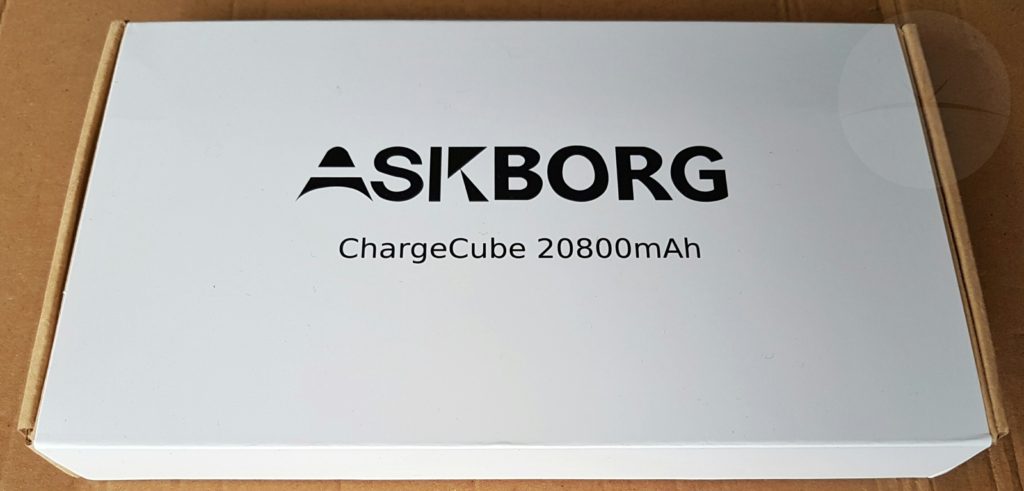 Inside the cardboard box along with the battery itself you get an instruction leaflet and a Micro USB charging cable. Rather than actually being a cube, this power bank has the usual rounded slab design that's about the same width as my S7 Edge and about half an inch longer. It has a black aluminium shell that gives it a premium feel and should be very durable. While it's a little too long to be considered pocketable, this power bank is easy to slip into your bag and won't really weigh you down too much.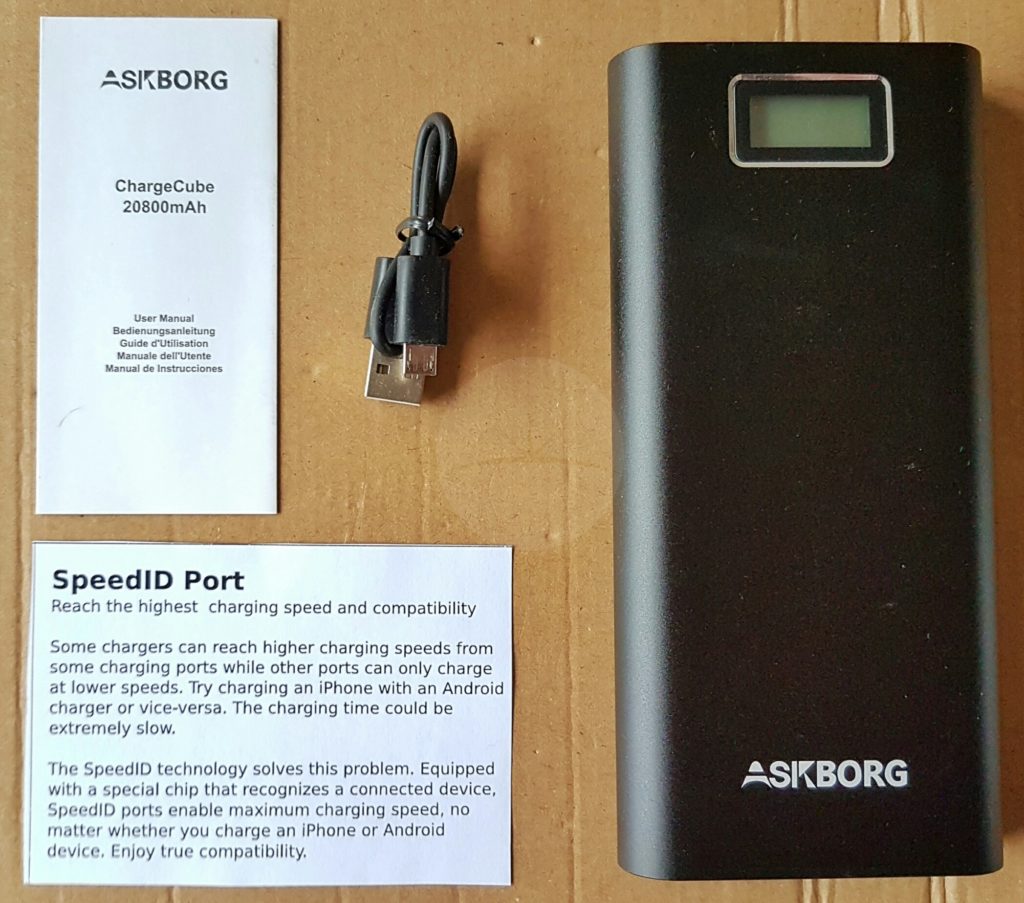 At one end you get the power button, Micro USB 5V 2.0A input port and a couple of full sized USB output ports marked 2.1A and "Speed ID" (which can up the amperage to 3A for compatible devices). Holding down the power button activates the device, with the remaining charge percentage being displayed on the backlit LCD display on the front. I'm a fan of the accuracy this kind of display provides on a power bank instead of the 4 LED indicators we see most of the time that are only accurate to the nearest 25%. Out of the box this power bank had a 98% charge – a good indication of a quality battery that can retain its charge over time.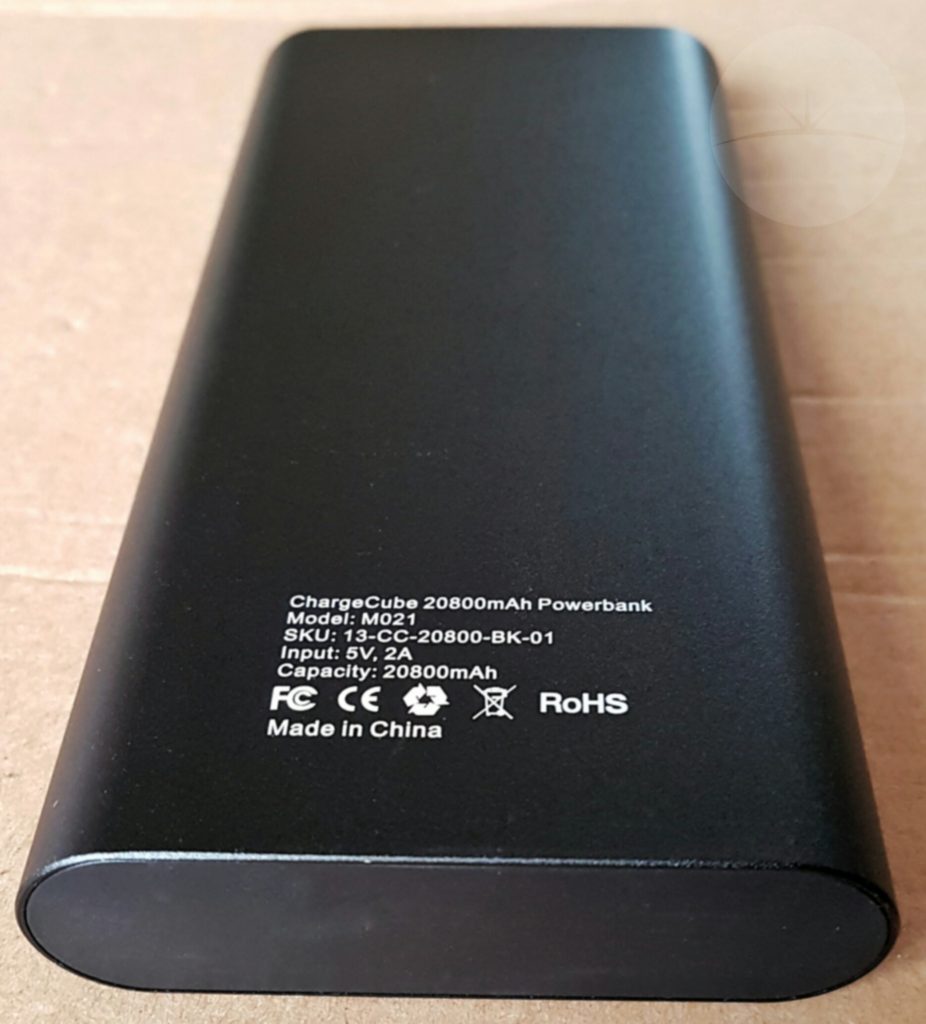 There's no need to worry about the safety of your gadgets as this external battery will automatically charge your device at it's maximum safe rate without overcharging. Also when nothing is drawing power, the ports automatically switch off to save battery.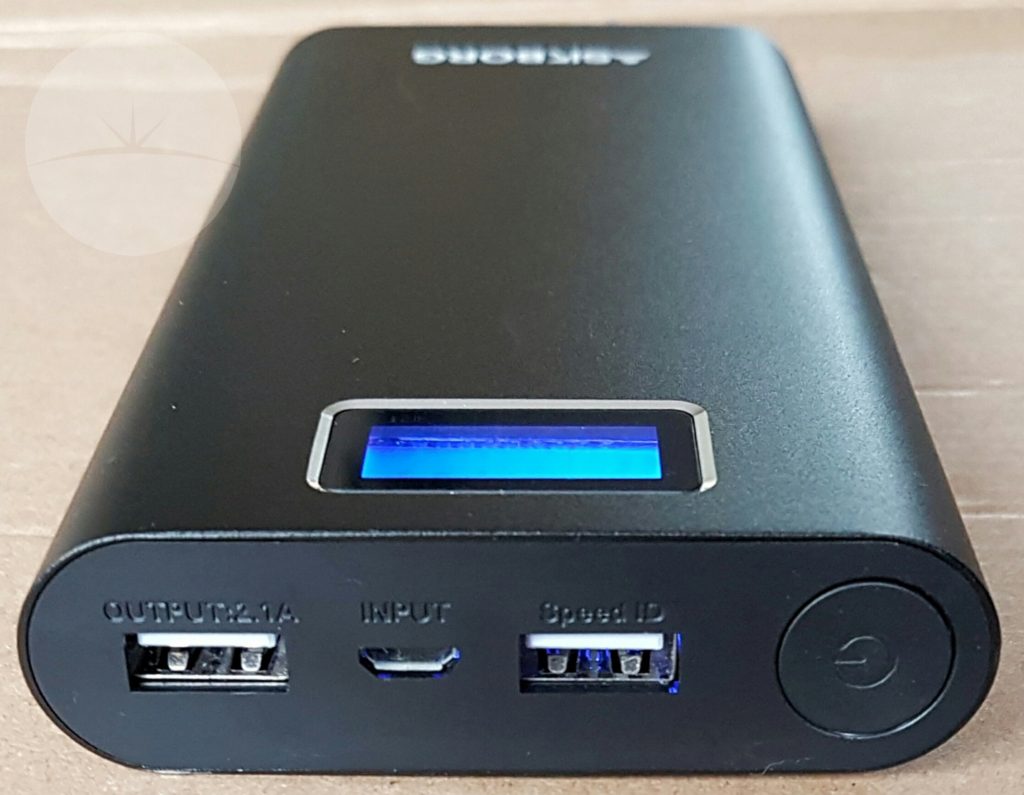 The huge 20800mAh capacity means that even though my phone has a relatively large internal battery, I was still able to fully charge it six or seven times before completely draining this power bank. However this also means it can take over 11 hours to fully recharge.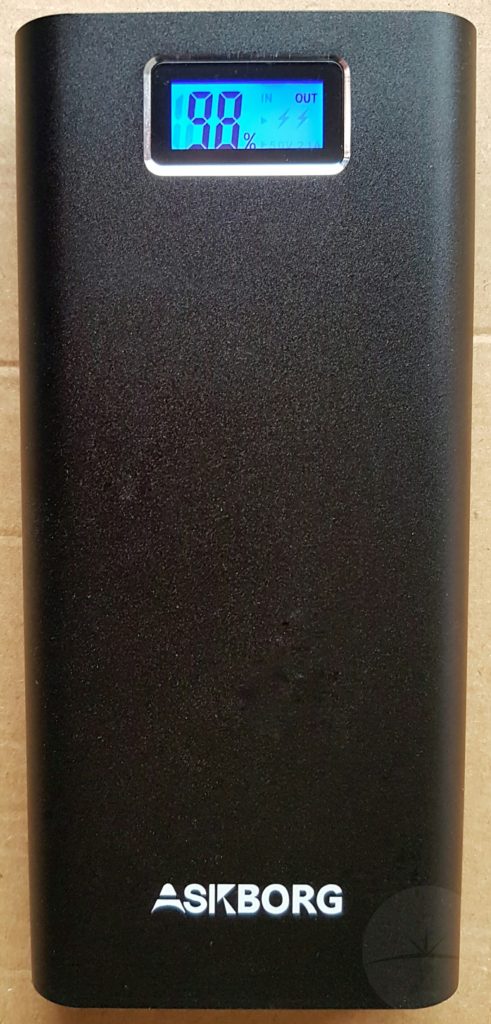 For the current $28/£29 asking price I can definitely recommend this nicely designed power bank as it seems well made from quality components and that huge capacity kept my phone juiced up for over a week. You can pick one up from the Amazon links below…