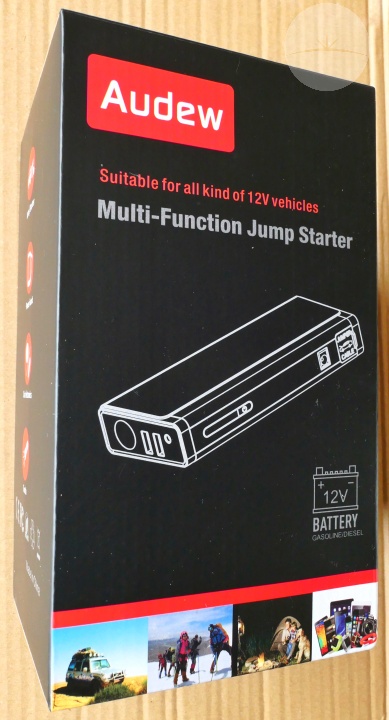 There are loads of external batteries available that allow us to extend our gadget usage time, but this model can also give a drained car battery the boost it needs to get you back on the road.
Coming in a fancy zipped carry case, this 13800mAh power bank can be recharged in about 4 hours from your car's lighter socket or using the proprietary 15V 1A wall charger (here in the UK this is supplied with a European plug and a UK adapter). It also comes with a lighter output socket, Micro USB / Apple charging cable and the jump lead clips for attaching to your car battery terminals.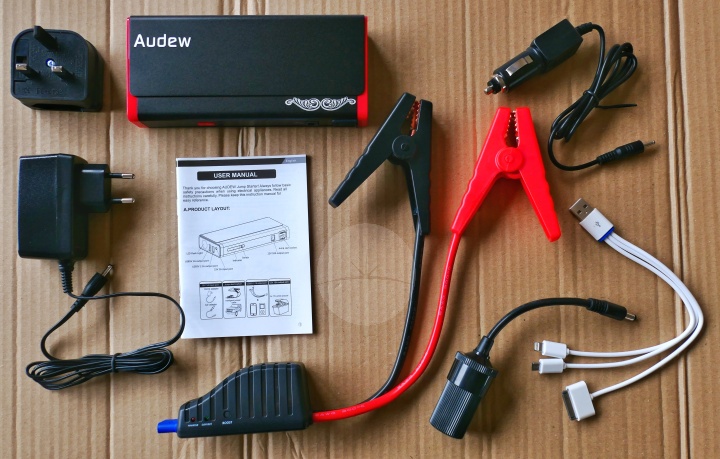 The unit itself is well made with a sturdy aluminium shell, two full-sized USB output ports (2.1A and 1A) and a powerful LED torch. This is impressively bright and it's flashing and SOS modes are great to have for emergencies. Along the side is the power button and 4 small blue LEDs that indicate the current battery capacity.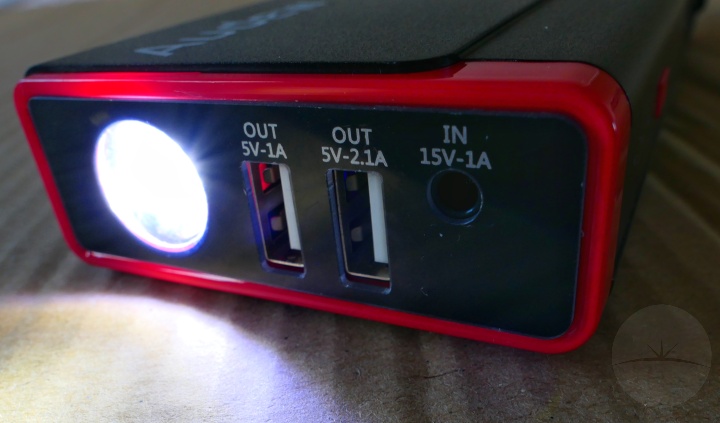 The 13800mAh battery lasts for ages and had no problem powering my phone for 3 to 4 days.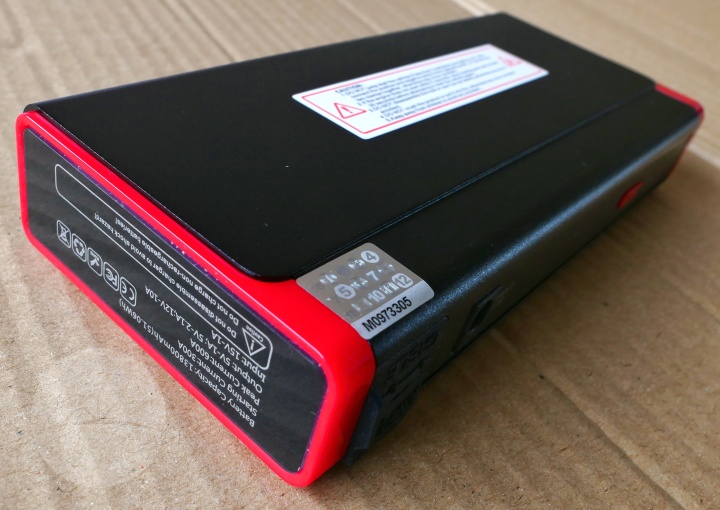 To jump start your car, you simply clip it to your battery and press the power button. If everything is okay a steady green indicator lights up at the side of the jumper cable and you can start the car. A flashing green light means your battery is very low and you need to press the cable's Boost button. A red or unlit indicator light means there's a problem with the connection or your battery is completely dead. The capacity should be good for 3 or 4 jump starts depending on the condition of your battery.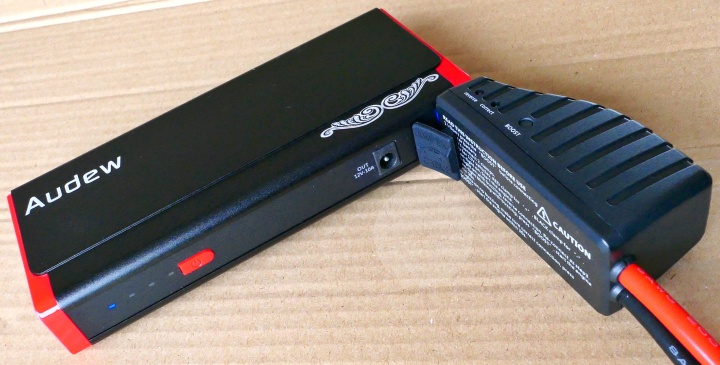 At just under $65 / £59 this power bank could be considered a little pricey. However if you're stranded, that jump starter functionality and bright torch could prove to be invaluable. I now have it connected to a lighter socket in my boot (trunk), giving peace of mind for any emergencies and always at hand when I need extra power.