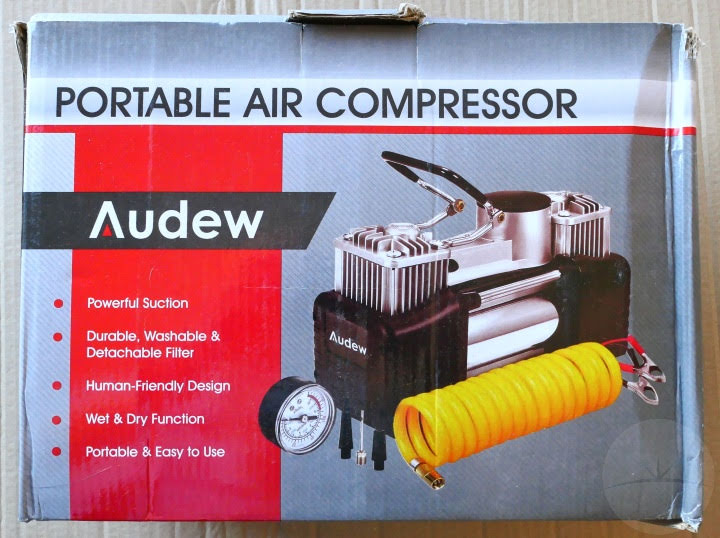 Powered from the car's cigarette lighter socket, I find having an air compressor like this new model from Audew really handy to have stored in the boot (trunk) of my car.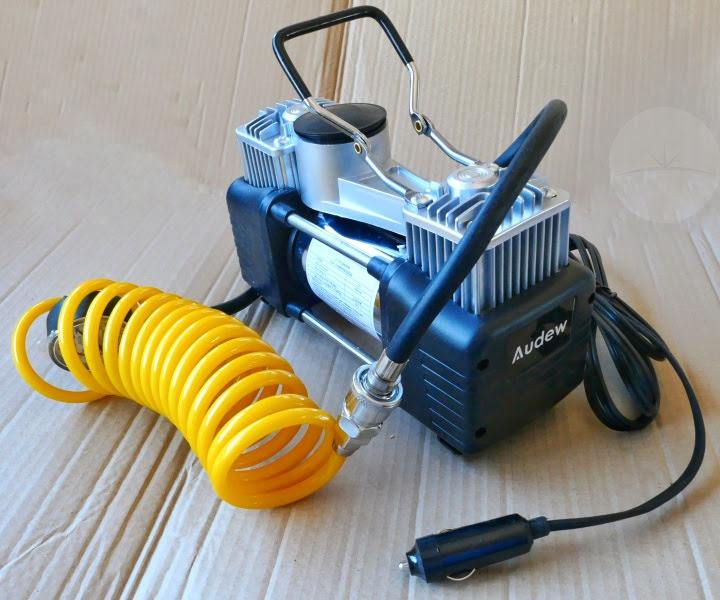 Not only is it useful for checking and keeping your car's tyres at the recommended pressure, but if you get a slow puncture then it can pump enough air in to get you to the tyre repair centre without having to change the tyre.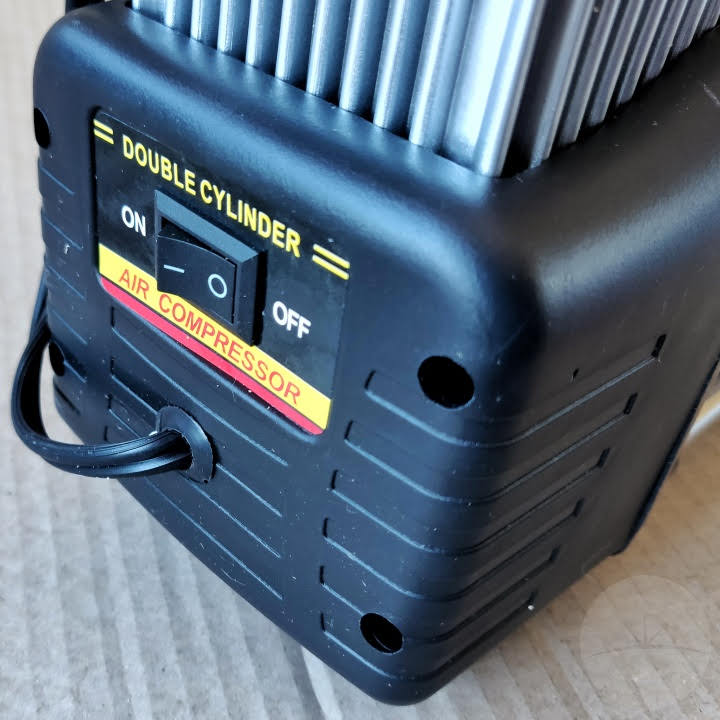 I previously had the cheapest model I could find at Argos. It did the job, but slowly – meaning if you needed to pump a lot of air then it would take ages and I had to stop every 10 minutes to let it cool down.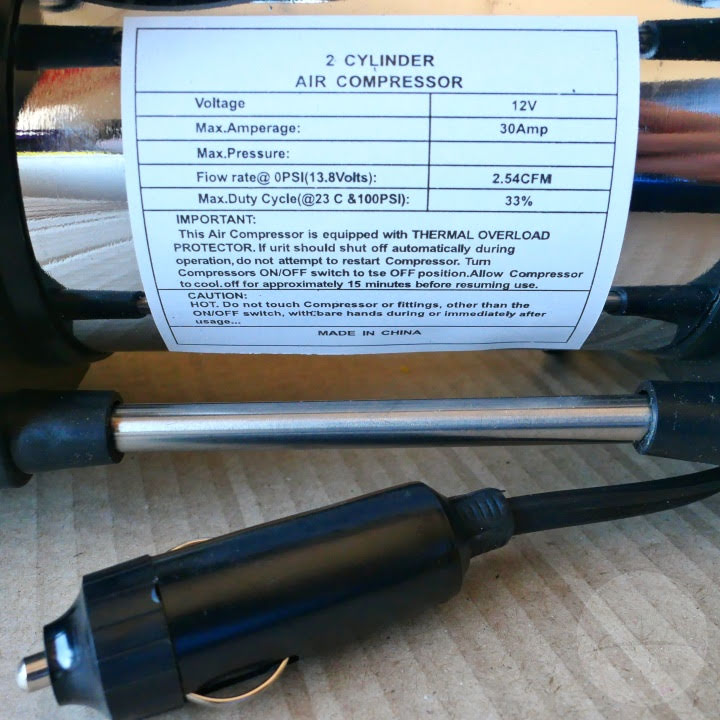 While this more expensive model also needs to cool down after 10 to 15 minutes of use, the difference is that it pumps air a lot faster. With it's double cylinder heavy duty compressor, it can pump up a car tyre as fast as my previous one could pump a bicycle tyre – a completely flat car tyre in just 2 minutes.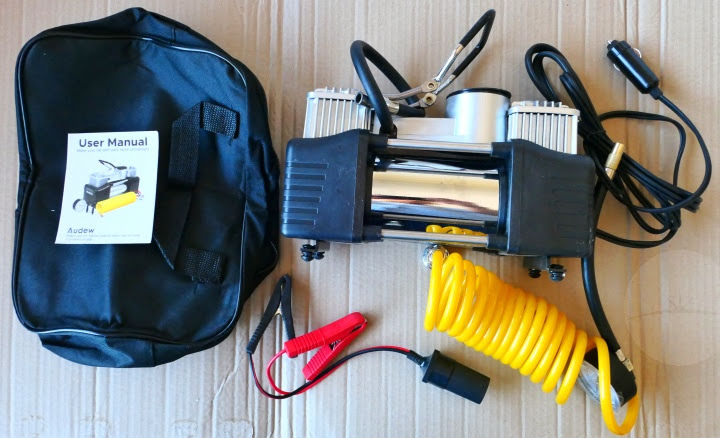 This pump has a solid metal construction with rubber feet that keep it standing firmly in place during use. There are also a couple of nice extras inside the box – a handy storage bag and a clip adapter for powering the compressor directly from car battery terminals.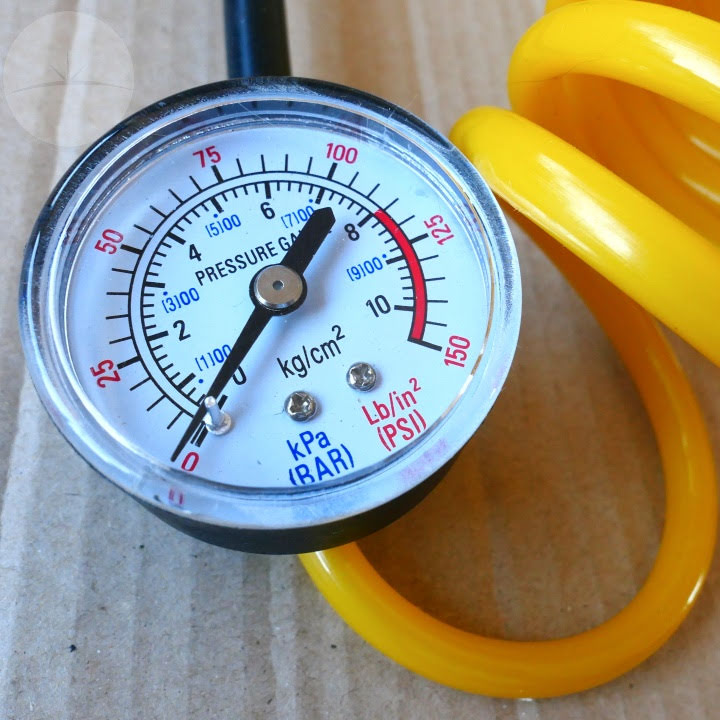 The yellow curled hose means the air nozzle easily stretches down to your tyres, while the built in pressure gauge is large, easy to read and seems accurate. The nozzle screwed securely onto both my car and bicycle tyre's schrader valve, plus adapters are included for balls and other inflatables. In use, vibration and noise were also significantly reduced compared to my old model.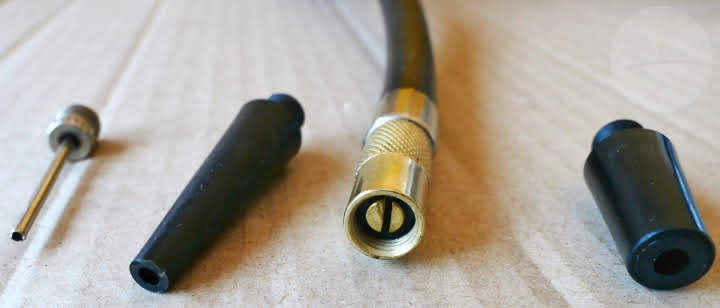 If you're looking for an air compressor then I can definitely recommend this one as it has fantastic performance that makes budget models seem like toys in comparison. Currently costing $59.99 / £39.99, I'd say it's definitely worth paying that little bit extra for.