The TD-02 is a small square adapter that connects with your wired audio device, allowing it to transmit or receive wireless Bluetooth V4.1 audio.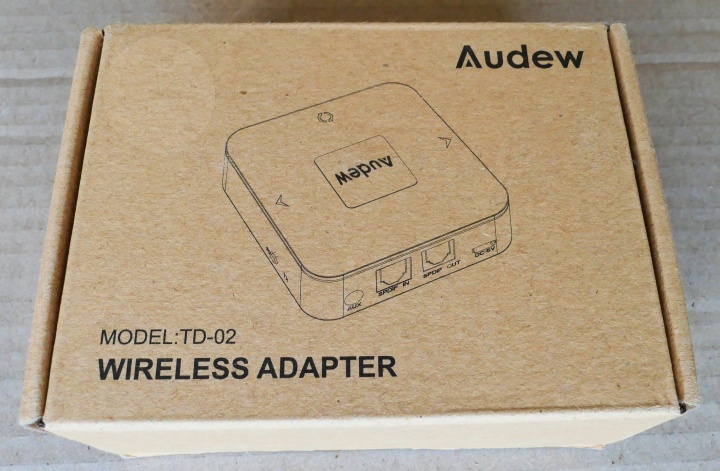 It comes in a small cardboard box with a user manual and no less than 4 cables. The USB power cable plugs into a Micro USB socket to charge the internal 450mA battery. The rest of the cables are for your audio connection – 3.5mm and RCA for analogue connections plus a Toslink SPDIF optical cable. These connect between your audio device and the AUX, SPDIF IN or SPDIF OUT ports located at the rear of the adapter.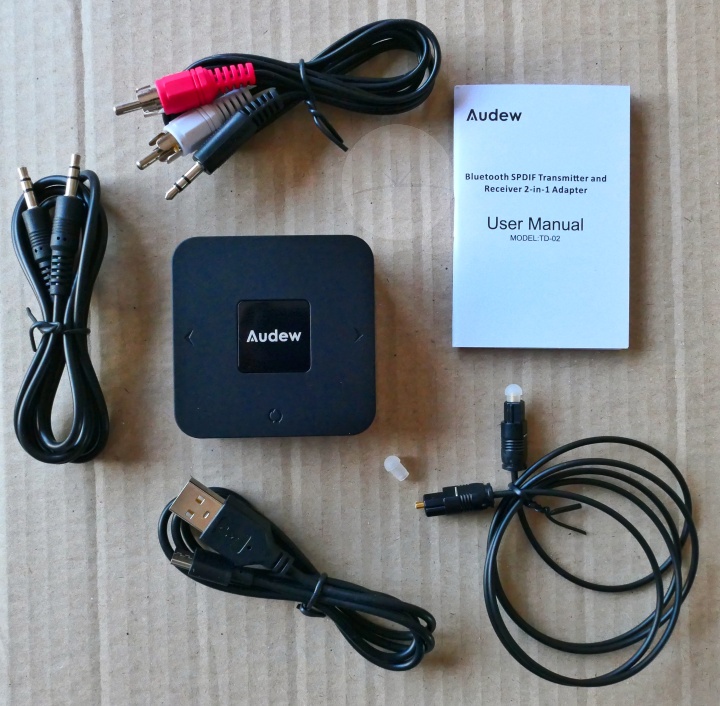 There's also a switch at each side that allows you to choose whether you want the TD-02 to act as a transmitter or receiver and select if you'll be connecting to an analogue or optical device. Up top there are buttons for pairing and track skip / volume, surrounding the central Audew logo which acts as the power / play / pause button.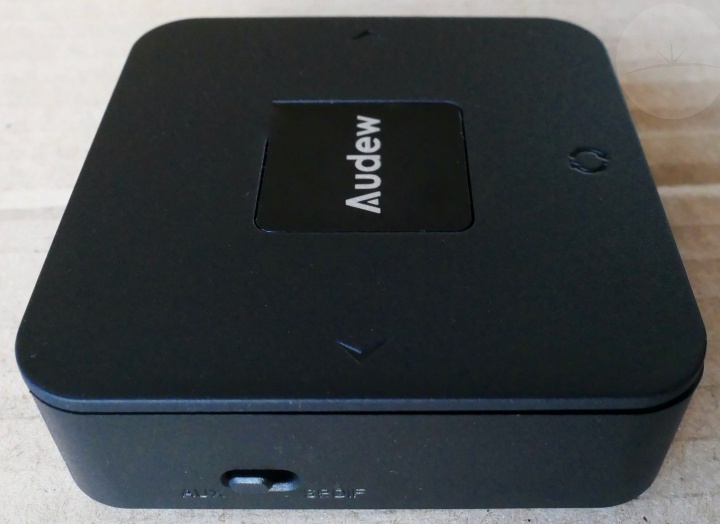 In RX mode it acts as a receiver, plugging into the audio-in socket of your car stereo, speaker, headphones or sound bar. Pairing and connecting it to my phone was easy – just press the pair button and the front indicator LED flashes blue allowing you to then do a search for TD-02 in your device's Bluetooth settings. A second press of the pair button even allows you to set up a pairing with a second phone.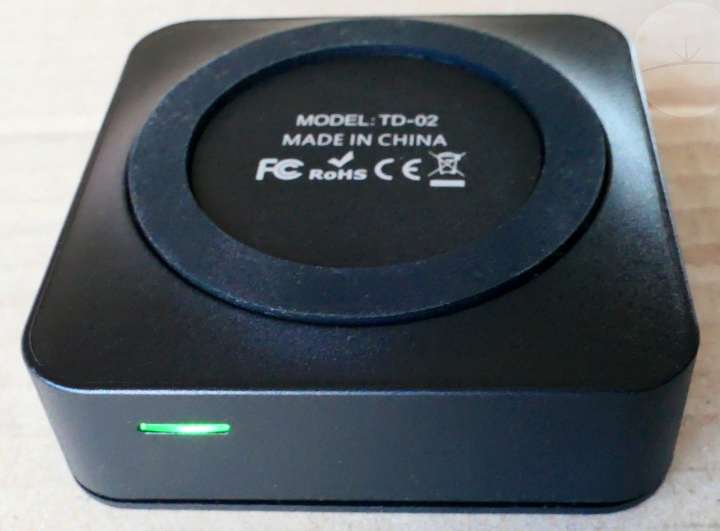 In TX mode this adapter will allow you to wirelessly send out the audio that is being fed in from either the 3.5mm or SPDIF IN ports. Great if your home theatre, TV or MP3 player doesn't support Bluetooth. Set up was just a matter of putting both the adapter and headphones / speaker in close proximity and pressing their pair buttons – the LED indicator flashes green for a few seconds and then they automatically find each other. Again the adapter supports pairing to a second device and a nice bonus feature is that the TD-02 supports simultaneous transmission to both devices at the same time.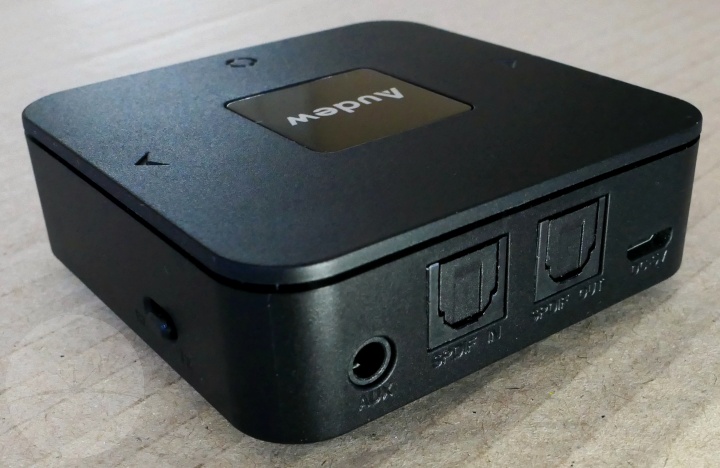 This adapter worked flawlessly for me as I couldn't hear any difference in audio quality when using it and signal strength was strong and reliable. For the $25 / £24 asking price it does everything I could ask for from a Bluetooth adapter. Whether you're transmitting or receiving audio using an analogue or optical connection, the TD-02 has you covered and even supports pairing to two devices at the same time. If you want a rechargeable Bluetooth adapter that does it all for a reasonable price then I can definitely recommend it.