We've reviewed a few different Android TV boxes over the years, this time we have something a little bit different with the August DVB500. This particular product offers the same Android experience as the others but also provides the option to enjoy Freeview HD channels via T2 PVR. Here in the UK, that means all the BBC, ITV, Channel 4 content in glorious high-definition. I'm not entirely familiar with what our readers from the States will get, you can let us know in the comments section. The August DVB500 could be the perfect box to turn your old flat screen into a smart TV. (By now, every home likely has a big 50″ smart panel in their livingroom. My thinking is towards the kitchen, bedroom or kid's room.)
The August DVB500 certainly looks nice with a high gloss black finish. It's a fingerprint magnet but you won't need to handle the device much when it's set up anyway. You could leave the box sitting out and not need to hide it away either, it looks that good. There's no big aerials poking out, everything is inside the casing which curves nicely at the ends.
The casing is all plastic with what you'd expect. The construction is not flimsy, squeaky nor will it bend or smash into a thousand pieces in every day use. My normal concerns with new devices or accessories is I ask myself. If the kids knocked this off the kitchen table and it hit the tiled floor, would I need to order a new product? With the August DVB500 I'd be fairly certain this wouldn't be the end for the device and it would live to fight another day. Ok, plastic isn't a premium material but it doesn't need to be, all the other players and boxes underneath your TV are in plastic casing too.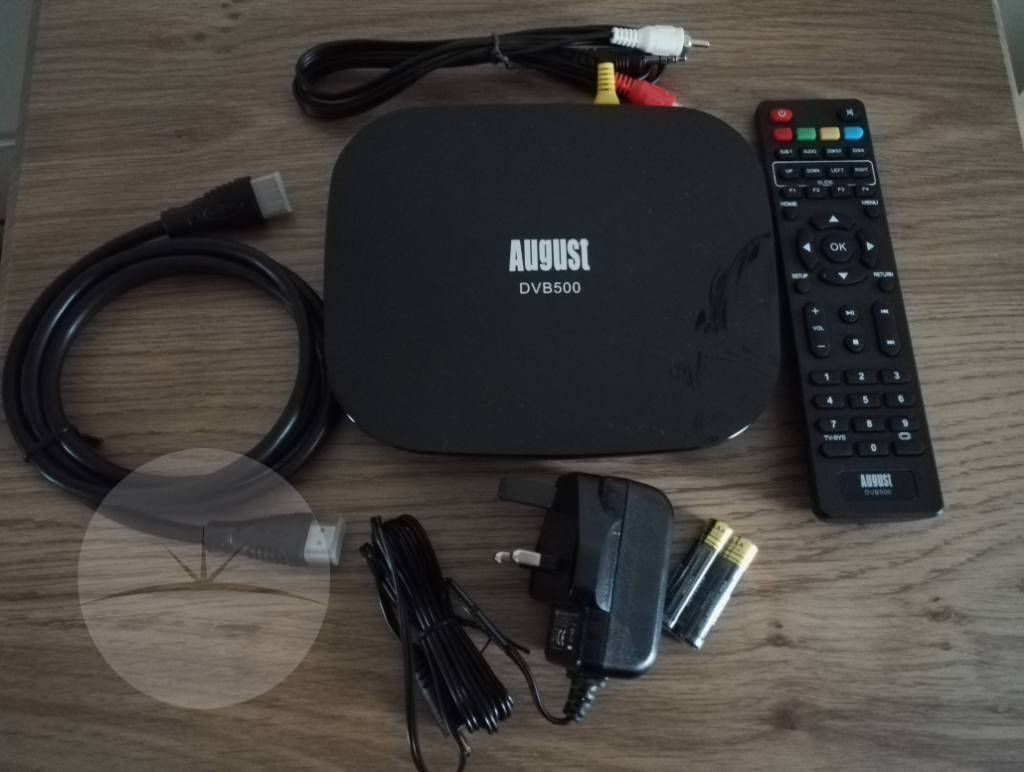 Outputing HD channels at 1080p, live TV looks stunning through the DVB500. Watching and recording your favourite shows is a joy. With Timeshift, PVR and a 7 day EPG, your viewing can be planned, paused, rewound and rewatched.
We mentioned the Digital TV options for live viewing but the real fun is the included Google Play Store with all the goodness that provides. Youtube, Skype, KODI, Facebook, Netflix and a web browser are all installed out-of-the-box for your pleasure. The company assume people log in to their Facebook account on their TVs. I'm not sure many do that, but, everybody uses Youtube and music or video streaming services. You have the option to download anything else you'd like or delete what you don't like. I suppose the August DVB500 could be used as a gaming device with a bluetooth controller connected but any gamer worth their salt would look for an alternative. Possibly point and click titles for young kids would indeed be "playable." The DVB500's main attraction, for me, is XBMC.
We'll refer to the program / service as KODI. To be accurate, Helium build 14.1 which has not been updated. What KODI offers can't be matched right now. Add ons, services, TV listings etc etc. I'll not get into what exactly KODI is but I'm sure many of our readers know and understand how to get the best out of it. Genesis, Phoenix and UK Turks Playlists are my current favourites, you can find a Top 20 here. Moving on now…..
A familiar "tiles" user interface greets you on boot. It's vibrant enough and very simple to navigate for even the most novice user. It looks a bit dated to me now though. There's no animations, shadows or textures to the experience, everything is just flat. Trying not to be too critical of the UI, I've seen and used a lot worse. I remember trying to use a phone interface on a TV not that long ago which was far from a simple and intelligent experience. You have four pretty simple pages to navigate. Home, Apps Centre, Smart Apps and Settings. Everything is selfexplanatory and shouldn't need much explanation we'd assume. Flat, boring but very usable.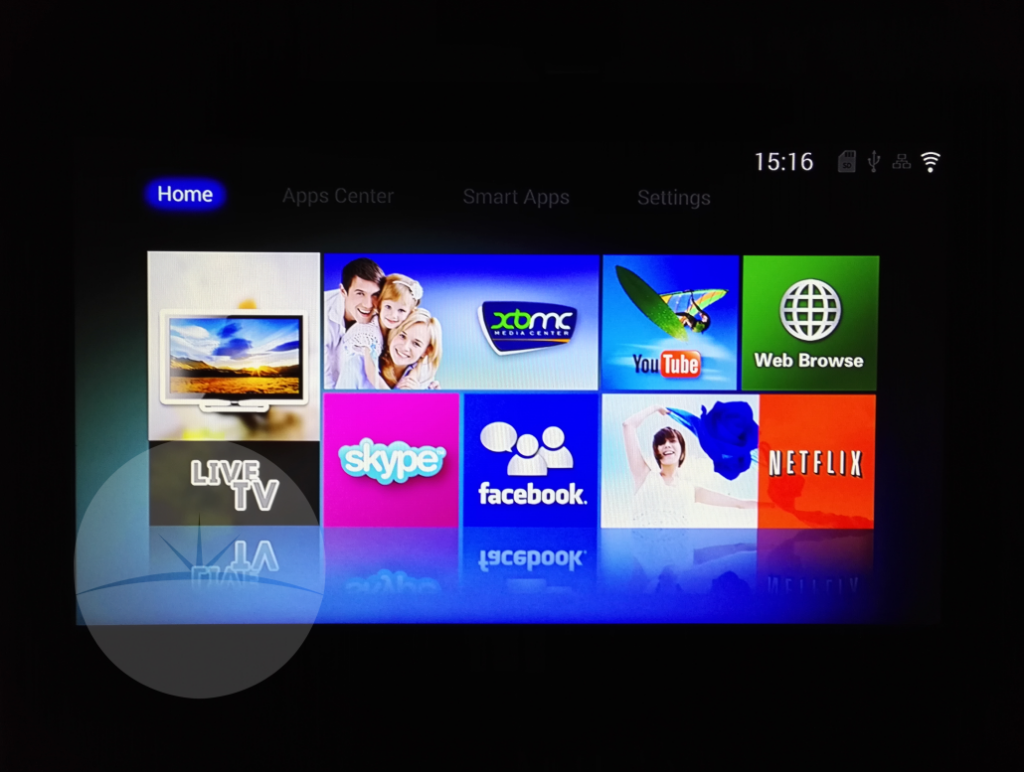 Connection options aplenty with the August DVB500. You'll find Bluetooth 4.0, 3 USB ports and SDHC support. If you're going to record a lot of live TV, I'd suggest plugging in a 32GB USB drive or something similar. It's all about the streaming services for me though. August advertise linking their Bluetooth speakers but headsets for Skype, keyboards for Whatsapp and soundbars for Freeview can all be connected to the DVB500 wirelessly through the inbuilt Bluetooth. Lagless sound streaming and connection to Bluetooth voiP headsets is simple to set up. Performance wise, the August DVB500 never faltered. Navigating around isn't really snappy but playing videos at 1080p worked great (source and internet connection dependent of course. Playing movies and TV shows is kinda all I really want from an Android TV box anyway.)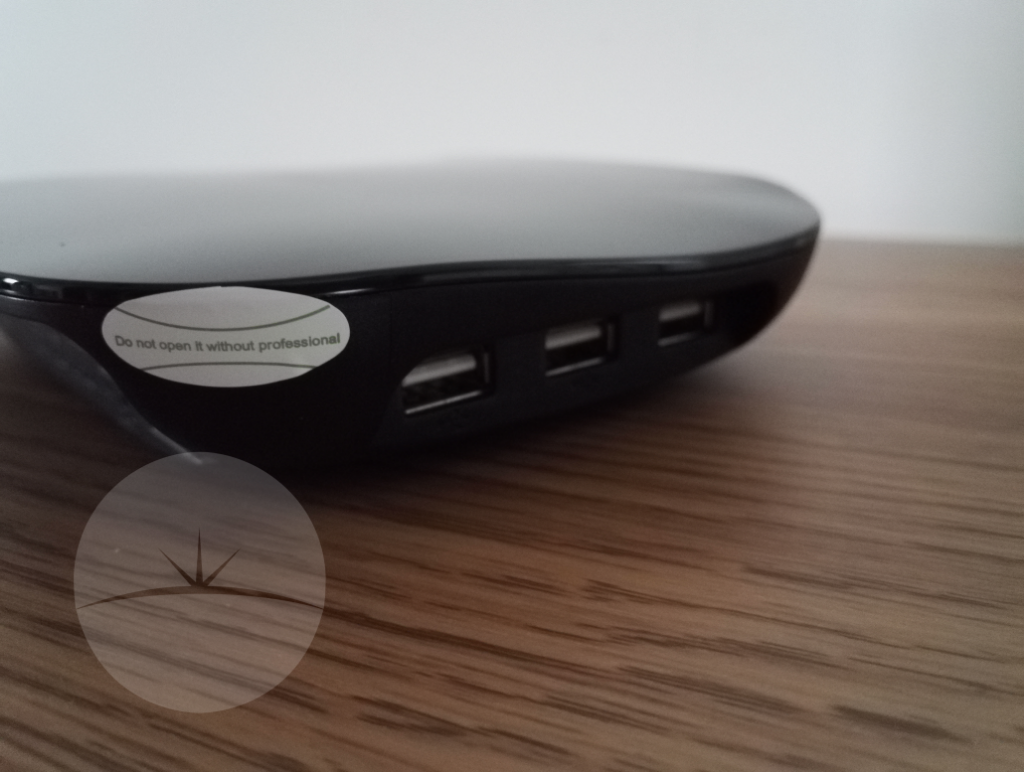 Specs for nerds
Cortex-A5 Quad-Core/1.50GHZ
4 Core GPU: Mali-450
Android 4.4 OS
Bluetooth 4.0
3x USB 2.0 ports
1x SD Card slot
1x HDMI out
1x Ethernet LAN
2.4G Wi-Fi 802.11
Support DVB-T2/T
Video Format: Avi,Rm,Rmvb,MKV ,AVI, ISO, VOB,DAT,MPG/MPEG,MP4,MOV, TS,XVID,WMV,ASF,FLV
Audio Format: MP3,WMA, AAC, WAV, OGG, AC3, MIDI,DTS,FLAC,APE,ALAC,M4A
Photo Format: HD JPEG/BMP/GIF/PNG/TIFF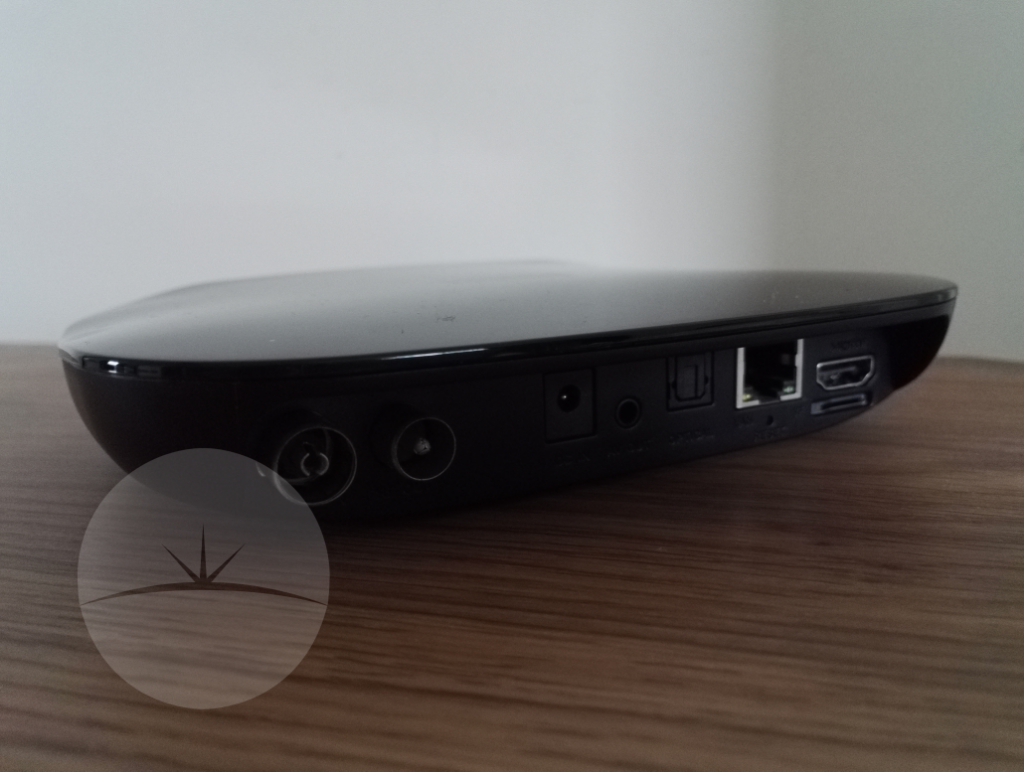 Priced around £80 here in the UK, you can find cheaper boxes. Even the guy down the pub buys cheap crap from China, sideloads KODI on to them then sells a far worse device for the same price. If things dry up here and my 9-5 job I could do a bit of that myself. That's probably not going to happen though. You could buy a Fire Stick too but you'll need to sideload everything and tinker to get things set up well. You could call the August DVB500 a Plug & Play device with a Digital HDTV receiver too don't forget. Would I recommend this particular product to our readers? Sure! Why not? Turn your non-smart TV in the kitchen into a Freeview HD and KODI viewing machine. When the wife starts watching "I'm A Celebrity, Get Me Out Of Here" in the living room, fire up the August DVB500 and choose from literally thousands of different sources.
***20% Off a AirMouse with Keyboard Accessory when you buy the DVB500. To claim your discount, enter the code: B014R8EAPG into the search bar. Add the PCR500 to your basket. Use the discount code: SMARTRC5 at checkout. ***