Noise cancelling earphones tend to be expensive, but August have been able to include this feature in their EP715 earphones at a very reasonable price.
These metallic in-ear earphones come well packaged along with instructions, an Apple Lightning adapter and a special micro USB AAA power bank. You don't get any alternative sizes of ear tips, which is very unusual even for the very cheapest earphones.
There's a remote control embedded halfway along the slim round cable. This has the microphone, a button for answering calls, a switch for enabling noise cancellation and a clip on the back for attaching to your clothing.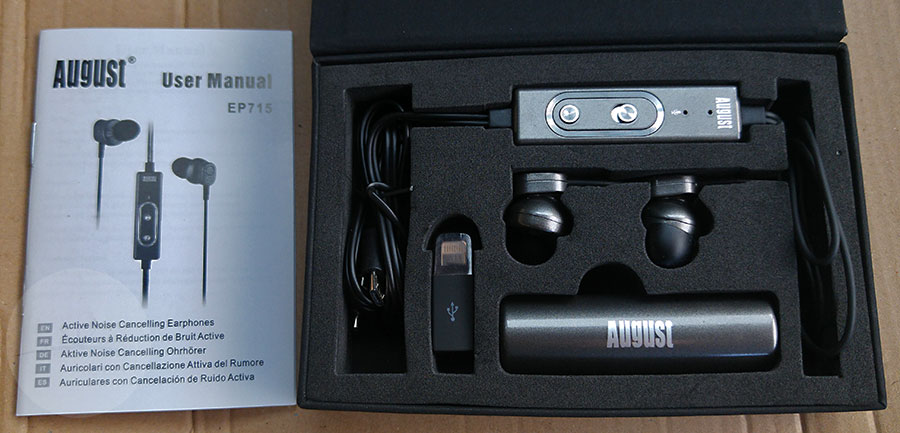 The cable has two connectors at the end – one standard 3.5mm audio jack and a micro USB connector. The micro USB gets plugged into the included power bank or potentially into your phone to power the noise cancellation (hence the iPhone adapter).
These were very comfortable earphones to wear and didn't fall out of my ears easily. Isolation was also good and I could wear them for hours without any issues.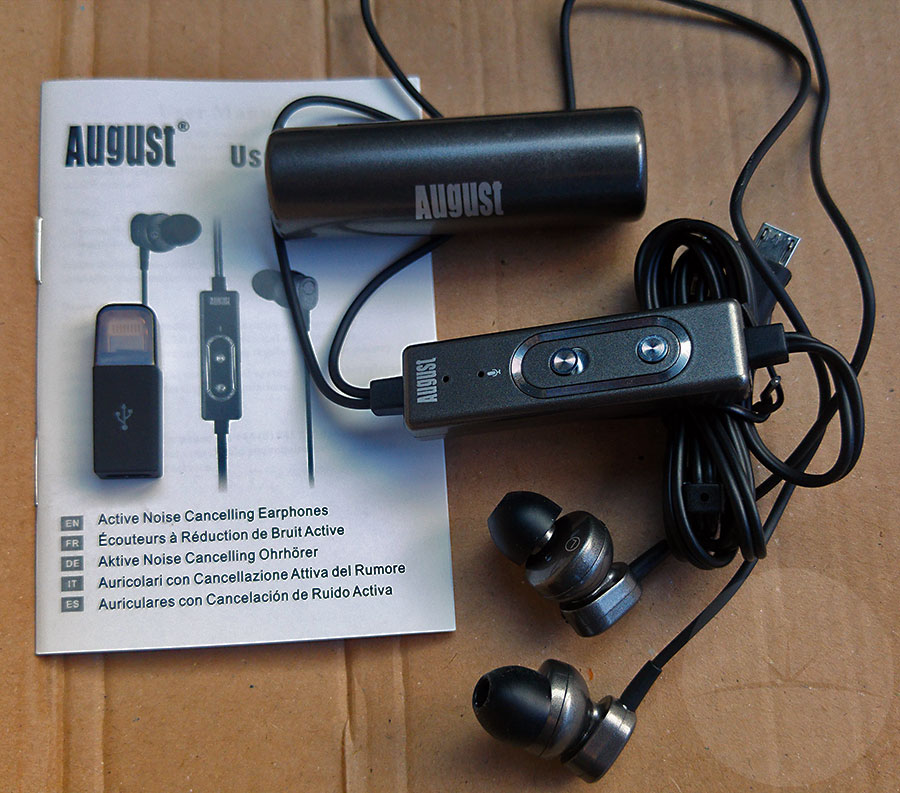 Audio performance was excellent for earphones in this price range. Nicely balanced with the good clarity in the mids and highs, while maintaining decent (if underwhelming) bass.
I tried powering the noise cancellation directly from the micro USB port on both an LG and Samsung phones without any luck, and ended up using the small power bank. This compact little unit has a micro USB port and takes a single AAA battery (which should power these earphones for a very long time). It doesn't take a lot of space but you'll definitely feel it in your pocket or hanging beside your phone.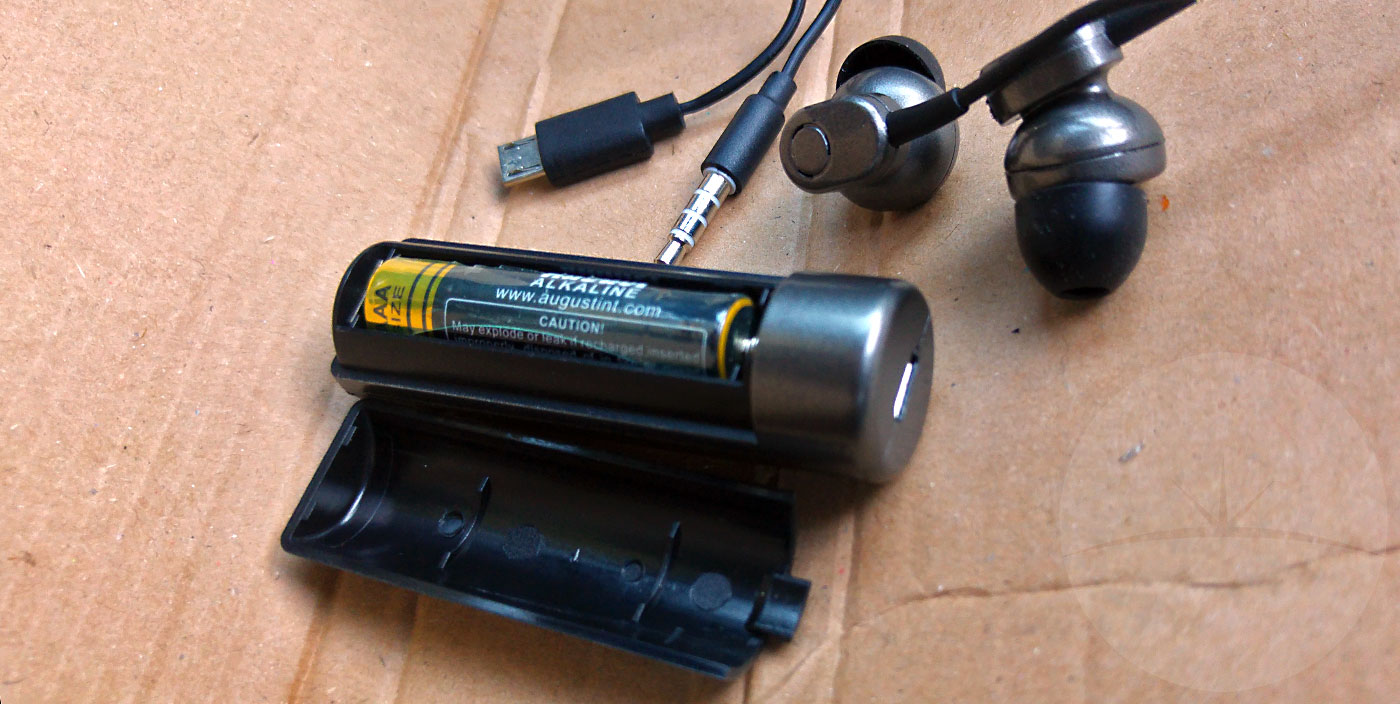 The active noise cancellation is intended to filter out low frequency background noise – like constant engine or fan noise rather than higher frequency unpredictable noises like speech. Flicking the on switch definitely gave a good volume boost making these earphones easier to hear in a noisy environment, but for me it didn't really remove a lot of background noise.
For the price these earphones are comfortable and sound great. Also if you've trouble hearing your current set of earbuds in noisy environments then using the powered EP715s will definitely help. Just be aware that carrying that little battery around can be a drag if (like me) you can't power them from your phone.
Check out the links below for more details on these earphones…