Choosing from the wide choice of portable external batteries can be difficult. However with the PB-T9, Aukey have embraced the latest technology to make a power bank that's well ahead of most of the competition. Not only has it got a large 16000mAh capacity but along with the usual 5V 2A output port it also has a QC 3.0 USB output port.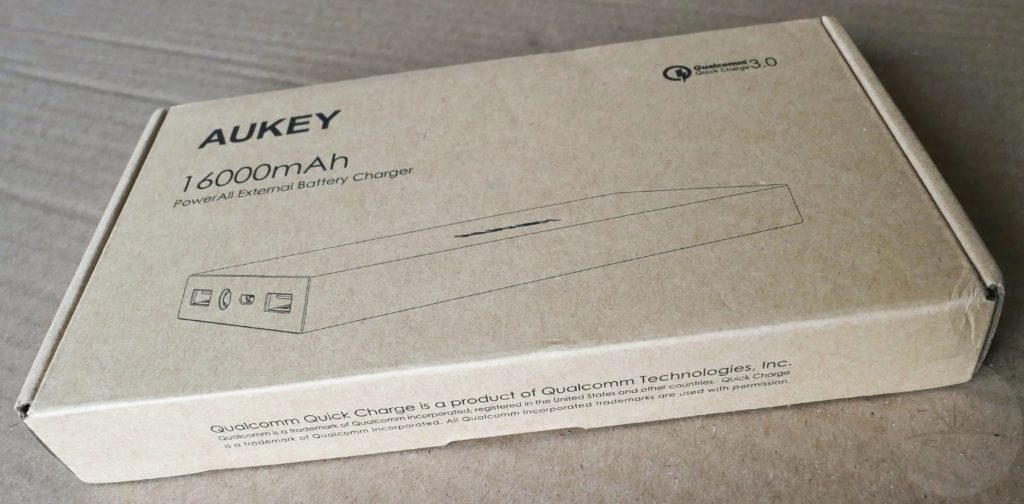 This power bank has a standard micro USB port for charging with the included (short) USB cable. Unfortunately input is the standard 5V 2A, not Quick Charge – and while this is by no means slow, it can take up to 9 hours fully charge this big battery.
The rest of the design is fairly standard – the usual long slab design with ports on one end that's great for portability. There's also a single button on the top that activates power output and also gives an indication of the current battery capacity by it's colour – red is under 30%, green between 30% and 70% and white for over 70%.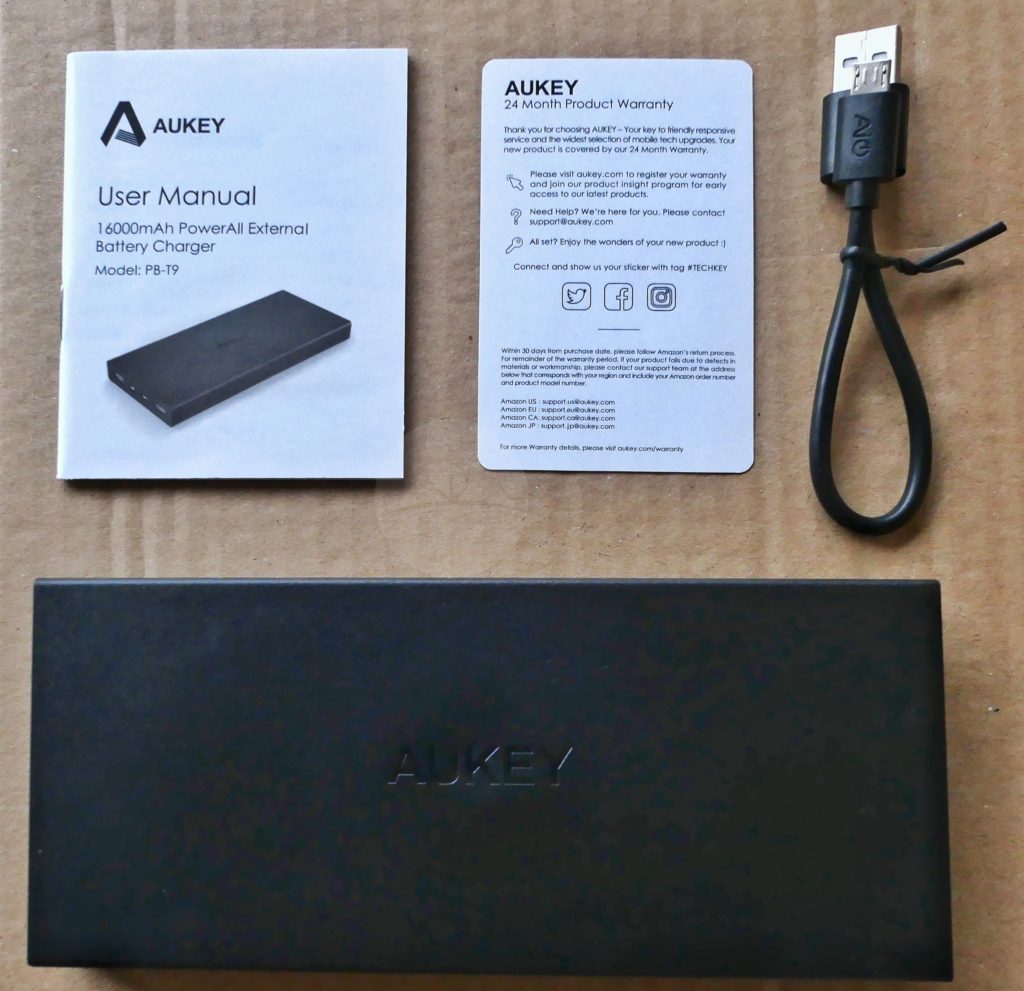 As a bonus there's also a white LED flashlight bulb that can be activated or deactivated by holding down the button – it's no floodlight but will be handy for navigating in the dark and will last for days. While it's a little too big to be considered pocketable, this power bank is easy to slip into your bag and won't really weigh you down too much.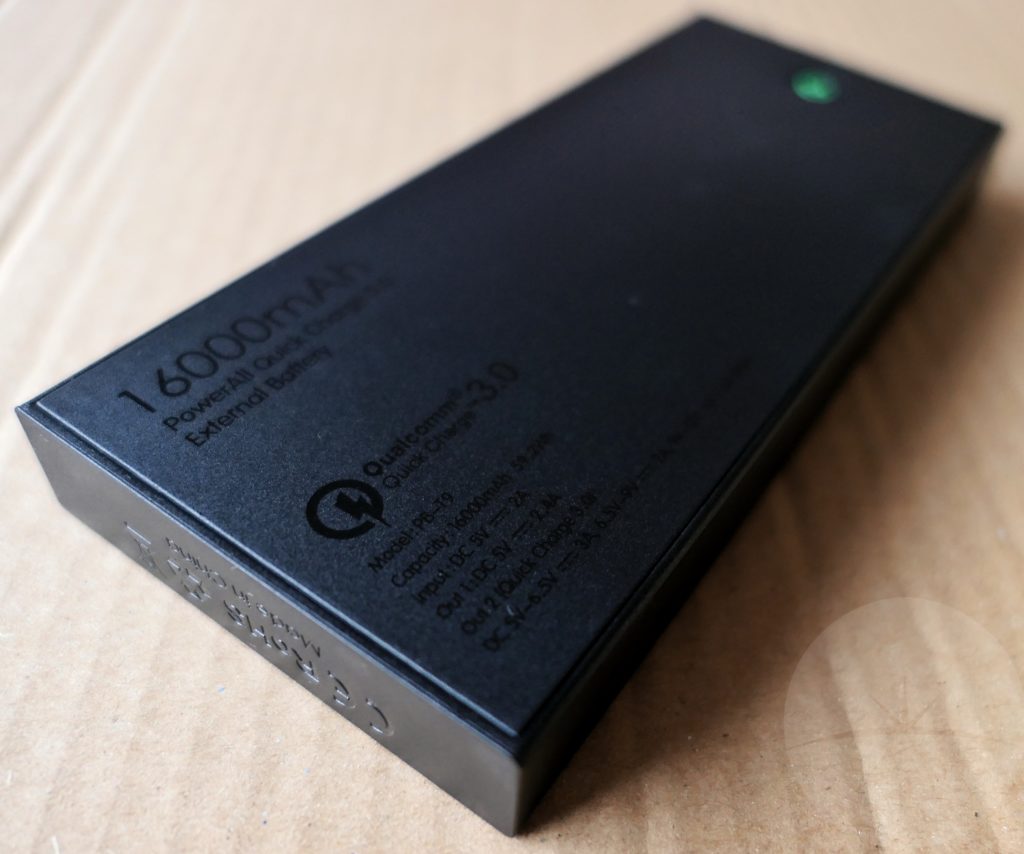 There's no need to worry about the safety of your non-QC gadgets as it will automatically charge your device at it's maximum safe rate without overcharging. Also when nothing is drawing power, the ports automatically switch off to save battery.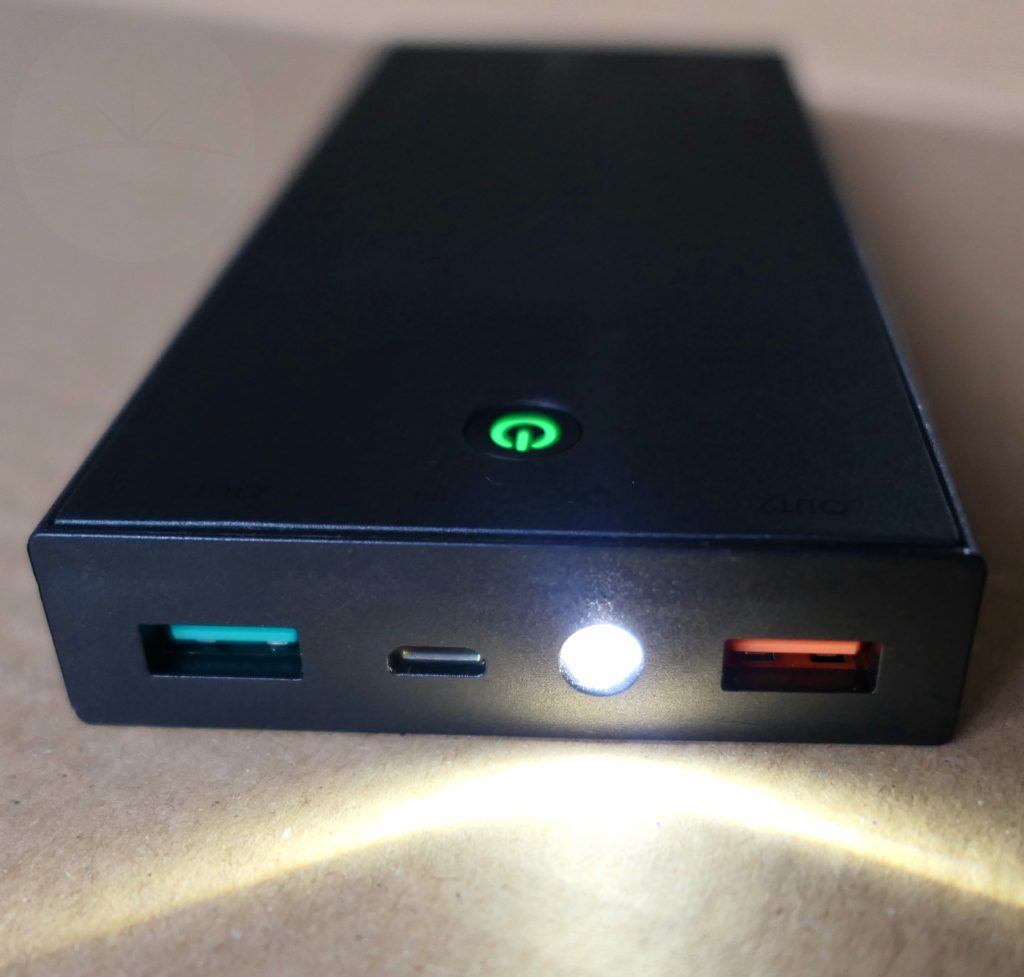 If you're a spec junkie like me then the top performance of this power bank will definitely appeal. That 16000mAh capacity means that even though my phone has a relatively large internal battery, I was still able to fully charge it five or six times before completely draining this power bank. Combine this with the faster charging times and for me this product definitely stands out from a lot of the competition.
Overall this is a well made, safe and high performing power bank that successfully combines the latest Quick Charge 3.0 technology with a large capacity at a reasonable price. If your phone is Quick Charge compatible then the PB-T9 comes highly recommended.
Pick one up for £24.99 from the Amazon link below…