If you've just bought one of the latest gadgets that has abandoned the Micro USB socket in favour of the newer USB Type C standard, you'll likely want to upgrade your cable collection also. For a reasonable price this pack of cables from Aukey should cover most people's needs.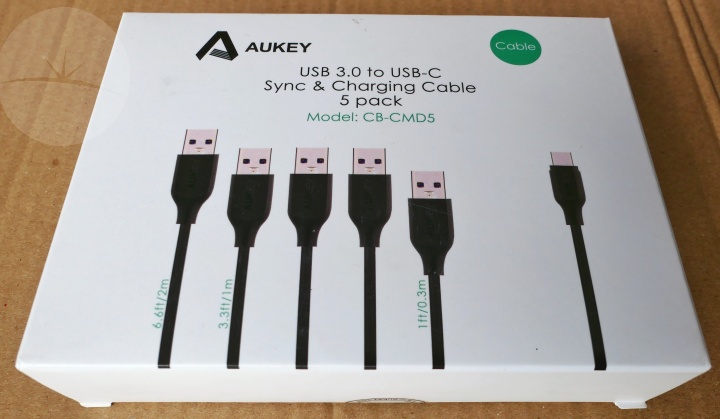 Inside the small cardboard box you get a total of 5 cables with a standard USB 3.0 connector on one end and a reversible USB-C on the other. They come in 3 different sizes – a short 1 ft cable, 3 x medium length 3.3 ft cables and an extra long 6.6 ft cable.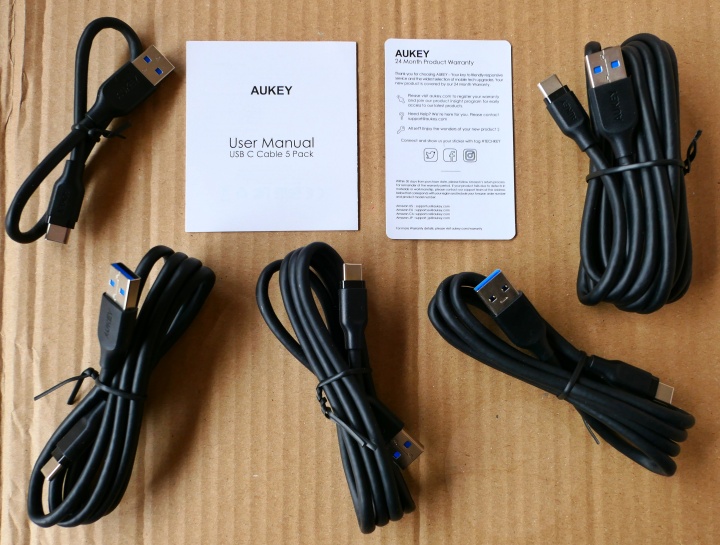 These are plain black PVC coated cables which seem well made with reinforced insulation and sturdy metal connectors. The medium length cables are a good size for most applications, and it's always nice to have the choice of a shorter or longer cable when you need it.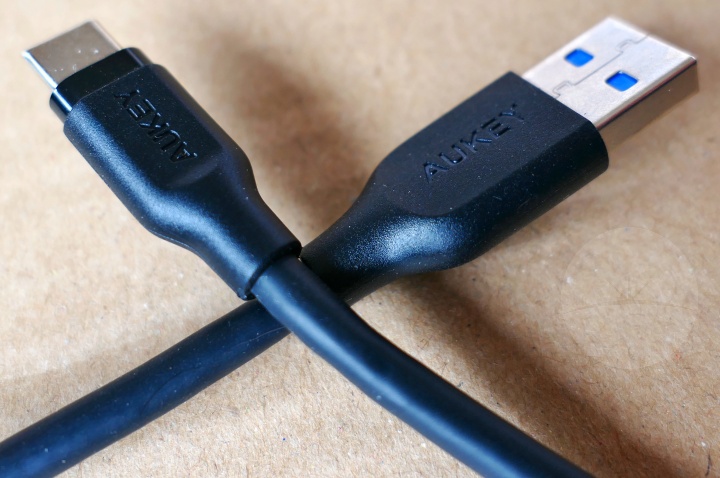 In use these give the impression of being good cables with charging and data transfer performance matching the Type C cable that came with my phone.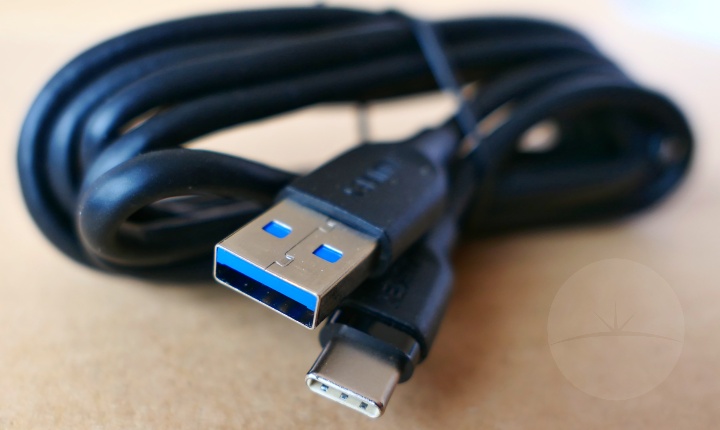 I find it handy to have a few cables scattered around, and if you've similar demands then a 5-pack like this is a great idea. Each cable also works out to be fairly inexpensive when buying in a pack like this. If you're looking for quality USB-C charging cables then you won't go far wrong with these.