This is an oversized mouse pad that's large enough to sit under both your keyboard and mouse.

It comes rolled up in a cardboard box, but once unrolled it lay nice and flat with no edge curling. The pad has a non-slip rubber backing and smooth washable black cloth on the top that seems good quality. I also found no loose threads on the precision stitching around the edge.

At about 3 ft x 1.3 ft, this mat covers a lot of desk space so I'd advise getting out your measuring tape before ordering. I have a fairly large gaming keyboard, but this pad completely dwarfs it – leaving plenty of space for unrestricted mousing.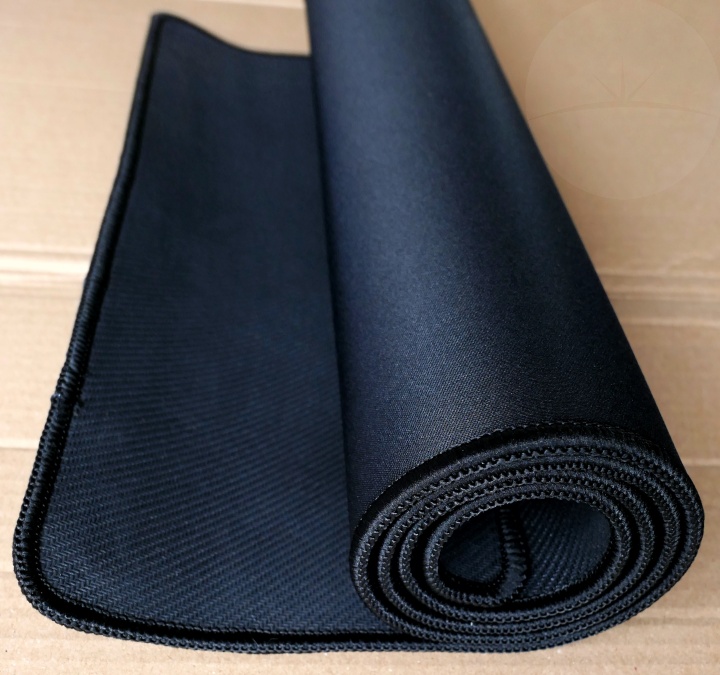 The base's rubberised texture combined with the weight of the keyboard stops any sliding around (unlike a lot of other mouse mats). The smooth material also provides a responsive surface that feels great for mousing on.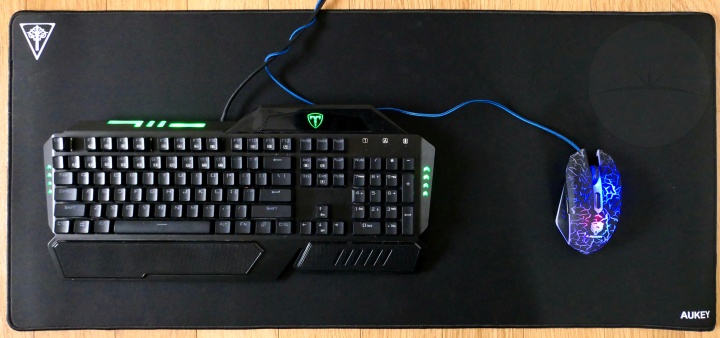 At currently just under £13 / $17, I'd consider this keyboard/mouse pad to be well worth the money considering it's size and quality. If you're tired of that restrictive little mouse mat sliding around on your desk then this solution works well for the price.