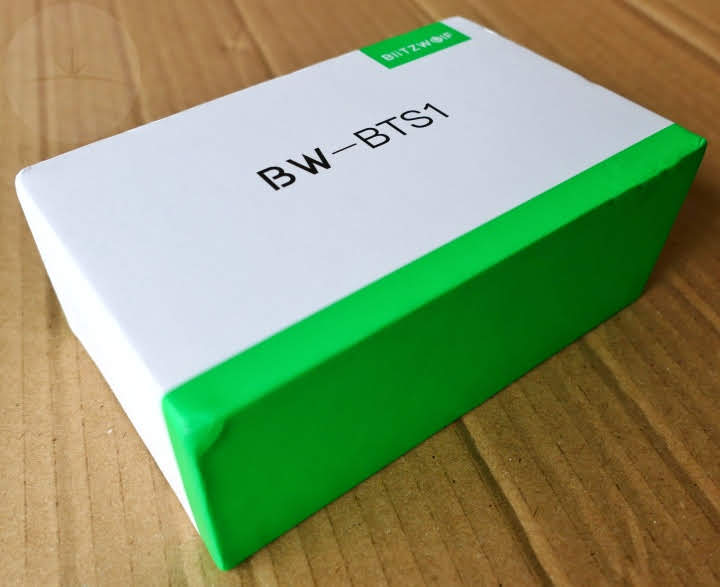 BlitzWolf's BTS1 sports style Bluetooth earphones come packaged inside a nice zipped carry case with an instruction leaflet, Micro USB charging cable, plus a selection of silicone ear-tips and hooks to ensure you get a good fit.
Two barrel-shaped earpieces are connected by a thin wire that has an embedded 3-button in-line remote. On the side this remote also has the charging port hidden behind a rubber seal. Being IPX4 water-resistant, you'll have no sweat or rain concerns with this headset. Additionally the earpieces stick together magnetically, allowing you to wear them around your neck when not in use.
A full charge can take up to 2 hours, after which the internal 110mAh Li-Ion battery gives you between 6 and 8 hours of audio playback. I liked the fit as they stay in my ears nicely and I found them comfortable to wear for long periods of time.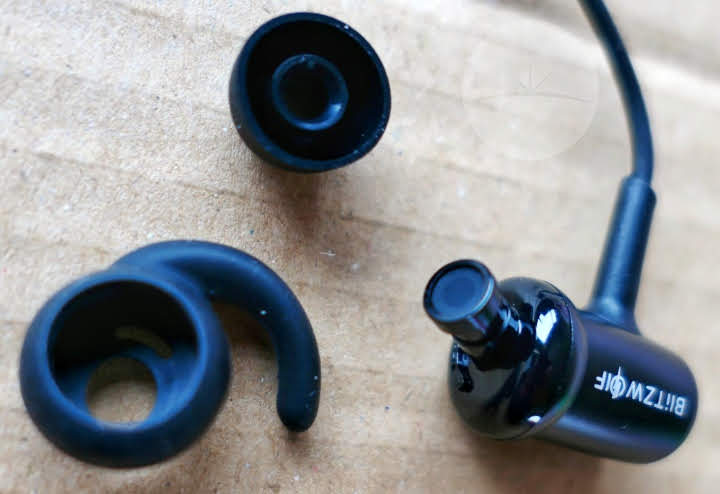 Audio performance was crisp and clear with respectable bass. Frequency response has been rated between 20 to 20,000 Hz, but I find the upper end does tend to tail off around the 15 kHz mark. I'd say that overall they deliver good sound quality for sports Bluetooth earphones in this price bracket.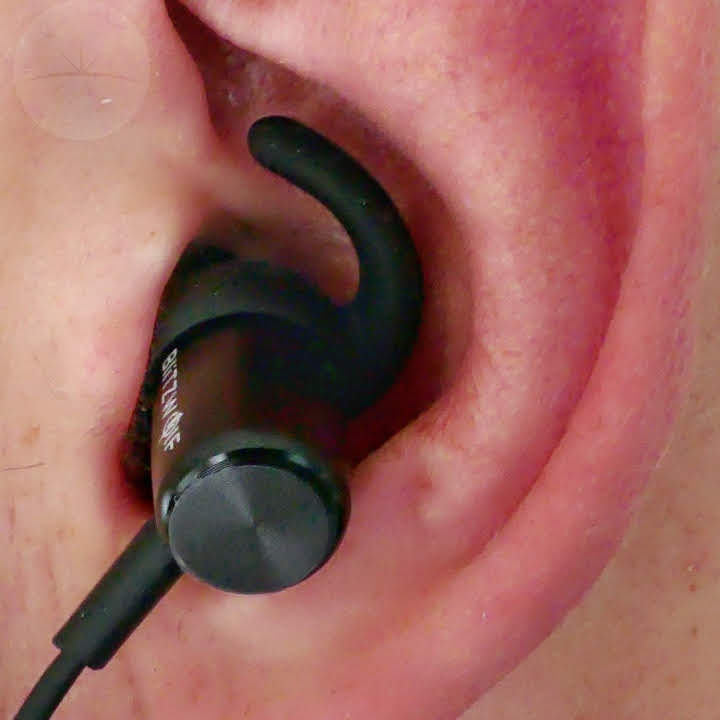 The BTS1s provide decent audio playback, strong Bluetooth reception, look the part, seem well made and are comfortable. Considering these budget sports earphones are also backed up with an 18 month warranty, it's hard to fault them for the current £23.99 /$25.99 asking price. For more details check the links below…