While most people enjoy taking a few snaps these days, those who take their photography more seriously often consider it essential to carry a tripod. These are not only useful when you want to be included in a photo, but are great for stable video or long exposure photography like night shots.

However carrying a full sized tripod can be awkward and will certainly weigh you down – especially compared to using today's cameras which tend to be smaller or even built into your smartphone. That's where a mini tripod like this one from BlitzWolf comes in, doing pretty much the same job while being lighter and easier to carry.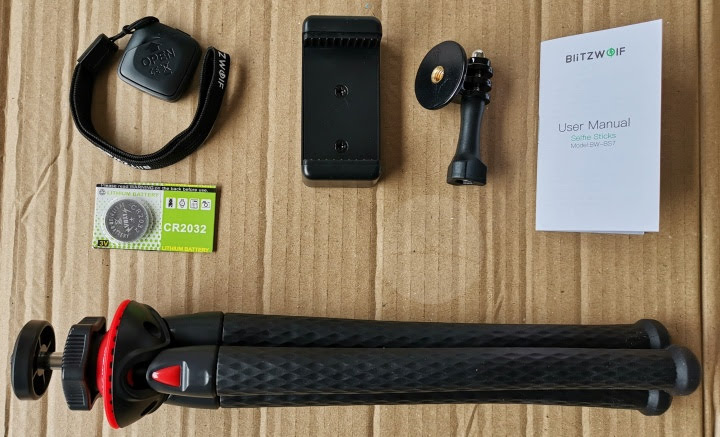 At around half a pound and almost 1 foot long, this isn't the smallest or lightest mini-tripod available – but it's a good medium size for leaving sticking out of a pocket in your bag or backpack. We mostly see tripods with telescopic legs, but the BW-BS7 takes a different approach by supporting your camera with three fully flexible rubber-coated "octopus" legs.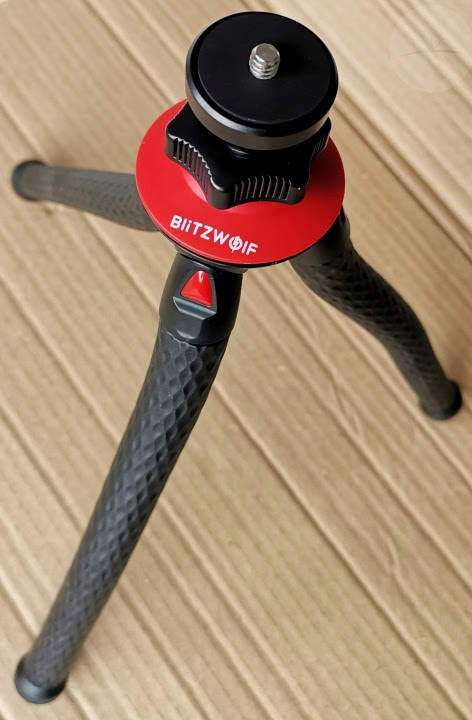 It has the standard camera ¼" tripod screw connector at the top, and both a spring-loaded smartphone grip and GoPro mount are provided allowing you to screw just about any camera (max. weight 800g) onto it. The smartphone grip works well and should accommodate even today's largest smartphones.
This waterproof tripod is really sturdy and extremely well made – I'd have no concerns over durability. It combines an aluminium construction with sturdy plastic that gives the impression of high quality, and the legs have thick rubber that stop any sliding around.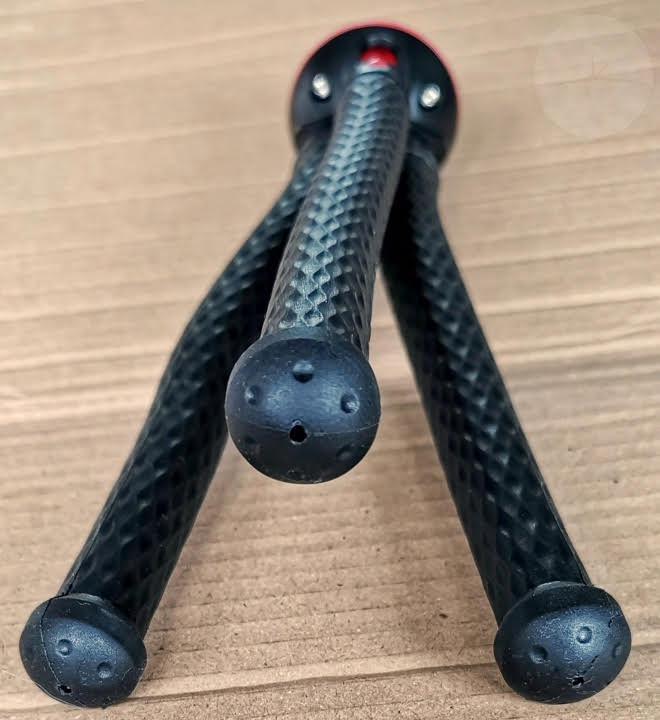 These legs provide a stable base when positioning your camera on a flat surface, but can also be wrapped securely around other fixtures which (combined with the tilt and lock head) allows complete flexibility around how your shooter can be positioned. In the box there's also a little Bluetooth remote shutter button which worked well with my phone. When you're finished it can be quickly bent straight again and could even be used like a short selfie-stick.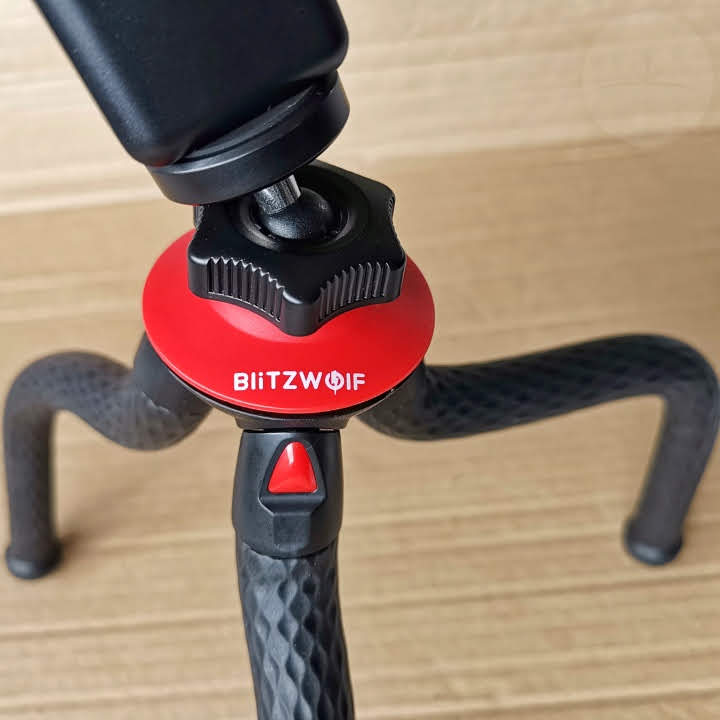 I found this solid little tripod really convenient to carry and use (with both my smartphone and dedicated camera). At currently just under $22 it's also inexpensive considering the great design and build quality. If you're looking for a tripod around this size then I can highly recommend it.