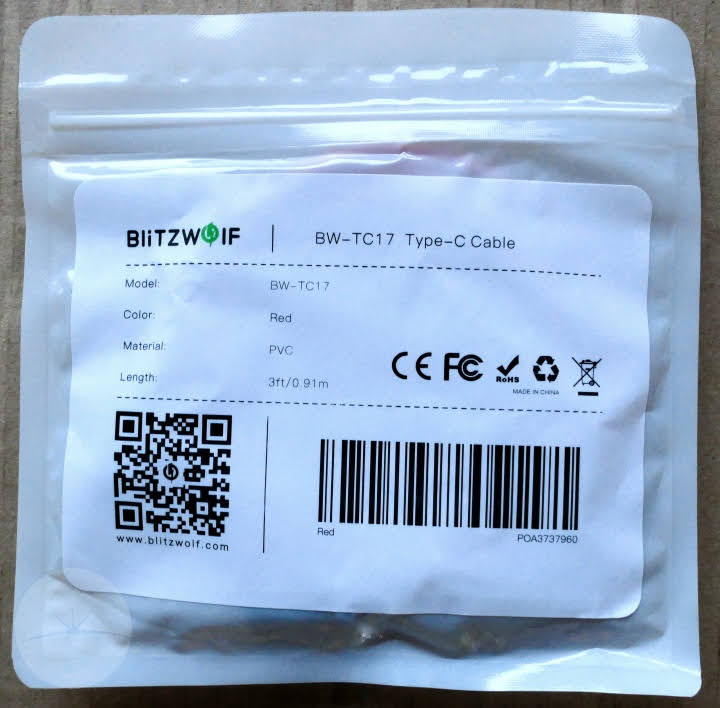 With more and more devices and chargers adopting USB Type-C you'll inevitably want to ditch those USB Type-A cables / adapters and go with a straight USB-C to USB-C connection. BlitzWolf have released such a cable called BW-TC17, with full support for both QC4.0 and PD3.0 fast charging protocols.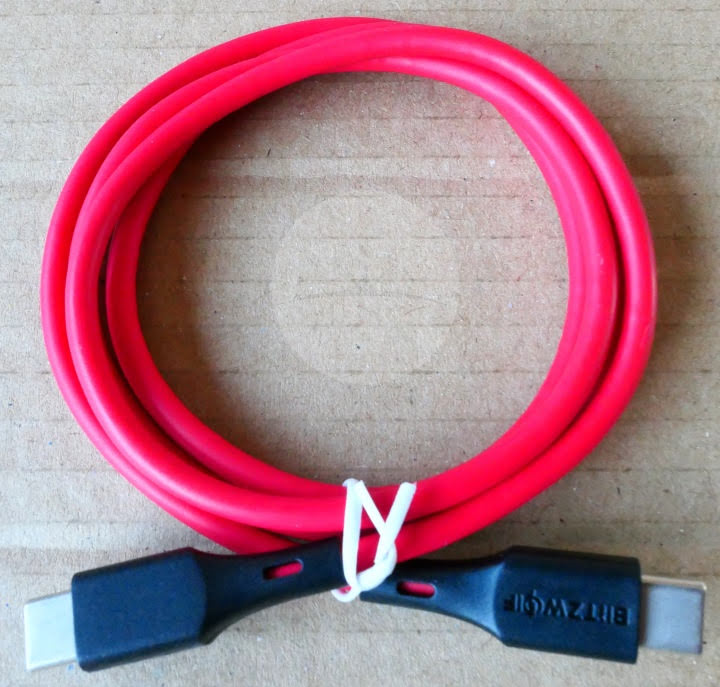 Opening the no-frills packaging reveals what appears to be a high-quality 3ft cable with black plastic insulation and a wire coated with red PVC. Inside the cable the power core has a 22AWG thickness for delivery of charging up to 5V/3A.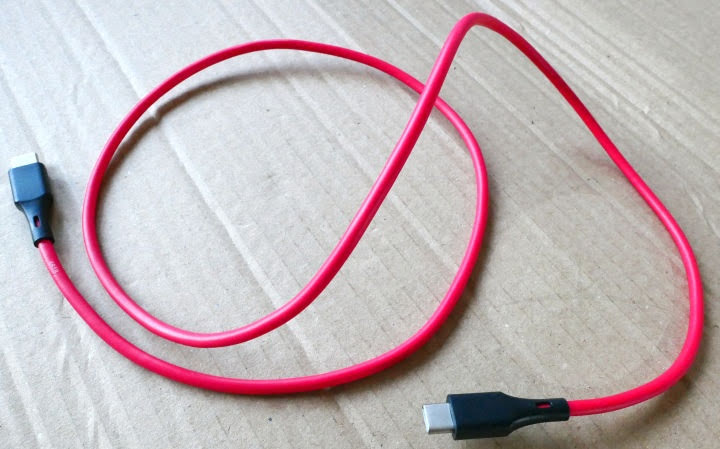 The rigid insulation and nickel plated connectors seem like they will be durable, rated to withstand over 10000 plug/unplug cycles. Likewise the cable has a layer of anti-jamming aluminium foil which has been designed to support over 3000 bends up to 180°.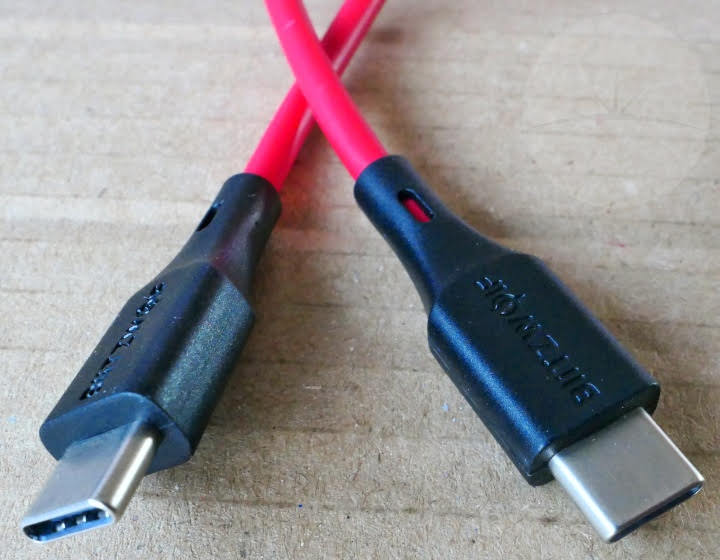 BW-TC17 gave me zero connectivity issues and I couldn't fault its overall performance. It allowed charging and data transfers up to maximum speeds and it's definitely a good cable for the current $5 asking price. Check the link below for further details…