This Y1 TV Box connects to a HDMI socket on your TV and runs Android, just like a phone or tablet. This allows you to run loads of apps and stream (or play local) video from just about any source.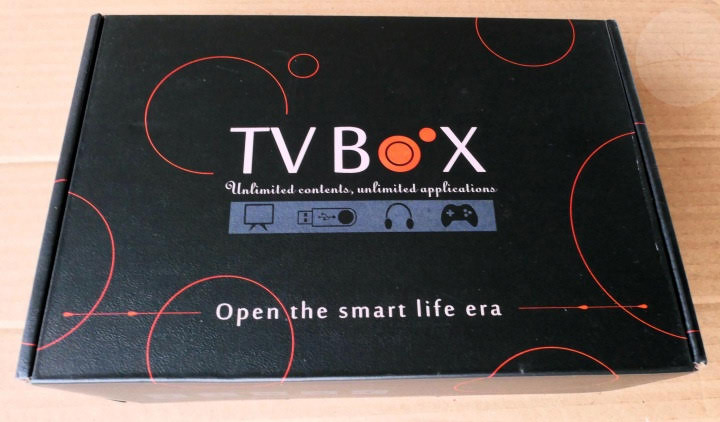 Inside the box along with this mini PC you get instructions, a 5V 2A power adapter, HDMI cable and a push-button remote. All ports and connectors seem well made and good quality.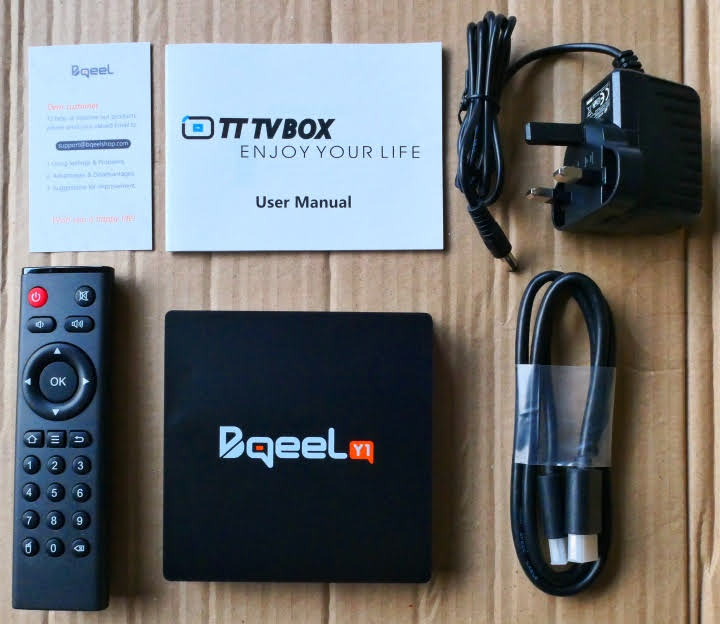 There are loads of these Android boxes available and while they all have a similar design, this one is fairly small and thin. The Y1 has a MicroSD slot and dual USB 2.0 ports on the side, while at the back there's power, HDMI, AV, Optical Audio and Ethernet ports. The front of the box has an IR receiver and a LED which lights up blue during use.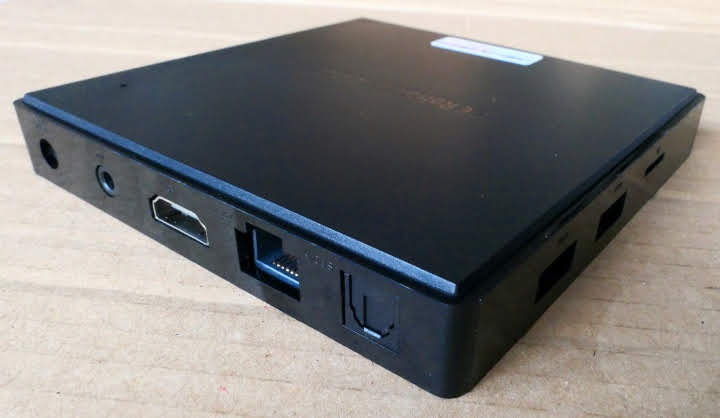 In terms of specs the Y1 has 1GB of DDR3 RAM, 8GB of storage and supports 4k (3840×2160 resolution) video out. The box boots up quickly and was snappy in use thanks to its Amlogic S905W processor. I was able to navigate and run various apps without lag which is impressive for a device at this price point.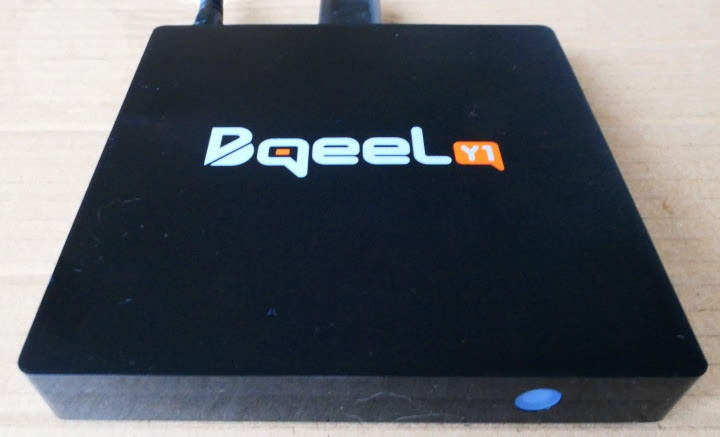 Despite the lack of an external antenna I had no WiFi network connectivity issues. However this box doesn't support Bluetooth so unfortunately I wasn't able to pair my wireless game controller.
Setup was straightforward and shouldn't be a problem if you've used an Android device before. However if you're trying to use the included button remote it can take ages, cursoring around the screen and especially trying to type. I'd definitely recommend adding a cheap USB air mouse or wireless keyboard/trackpad combo (like this one).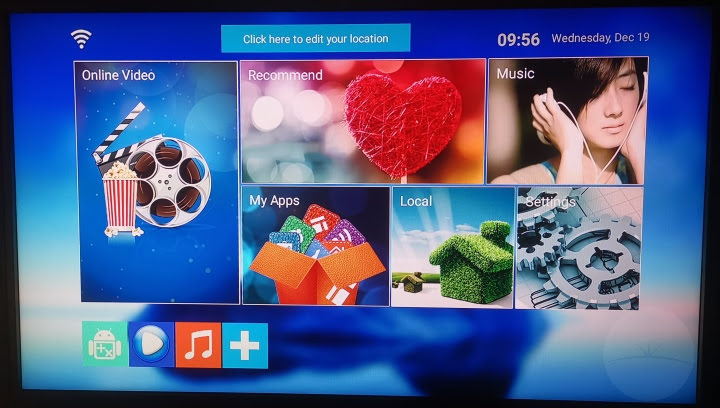 In terms of software, the device is running a close to stock version of Android 7.1, with a minimal selection of apps coming pre-installed. This includes the Play Store which allows you to get whatever else you need. As a media player this machine had no problem with video playback (even smoothly rendering 4K content).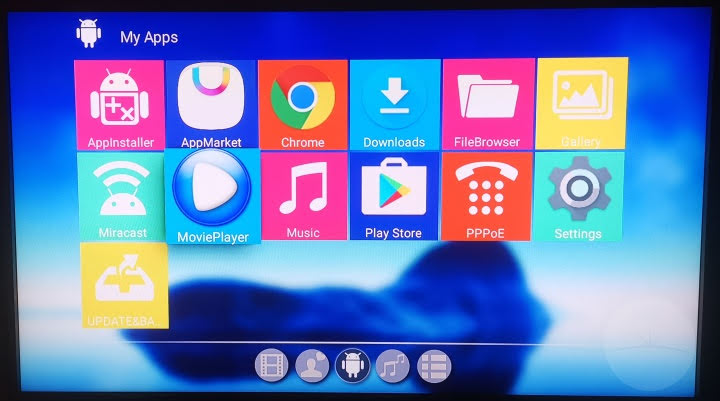 Overall I found the Y1 to be a great little Android TV box for the £29.99/$29.99 price tag. If you're looking for a speedy and compact mid-range device which has no trouble streaming 4K content to your TV then I can definitely recommend it.