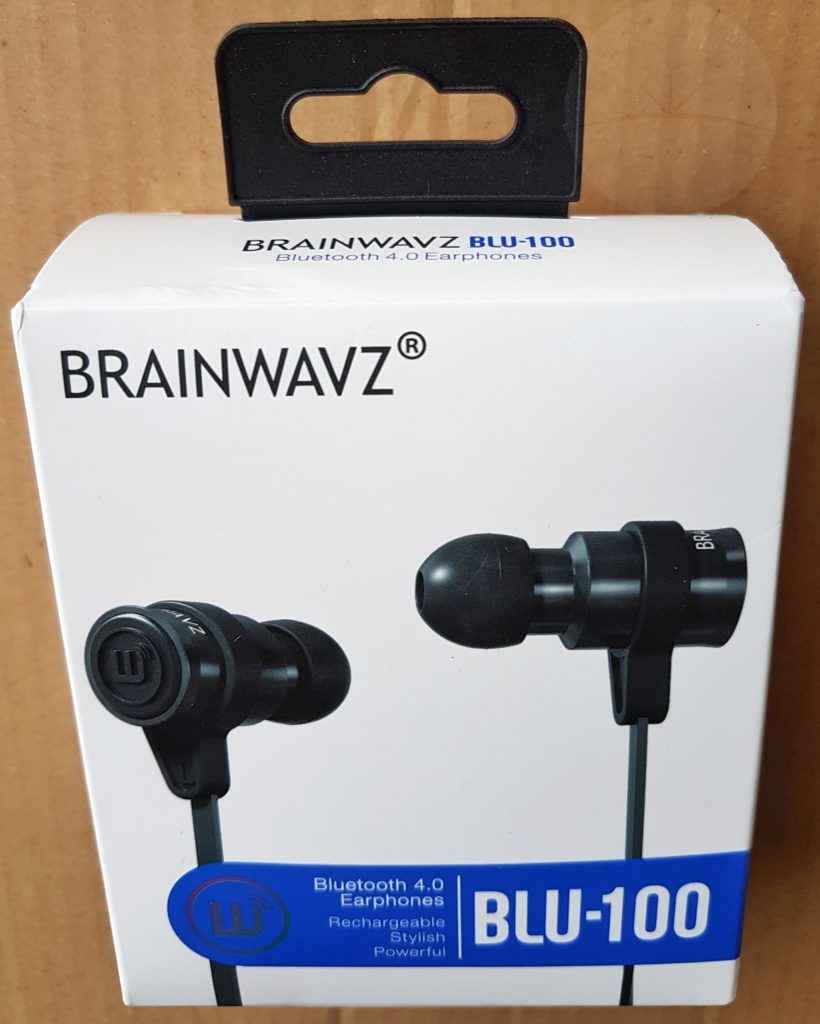 This Bluetooth headset consists of a couple of in-ear earpieces connected by a short flat anti-tangle cable cord that runs behind your neck (or under your chin).

They come in a nice zipped carry case, and the earpieces have a black plastic shell that seems good quality and keeps things lightweight. The fitted medium sized ear tips worked well in my ears, but if you have a problem then you also get small and large silicone tips and a pair of memory foam tips supplied.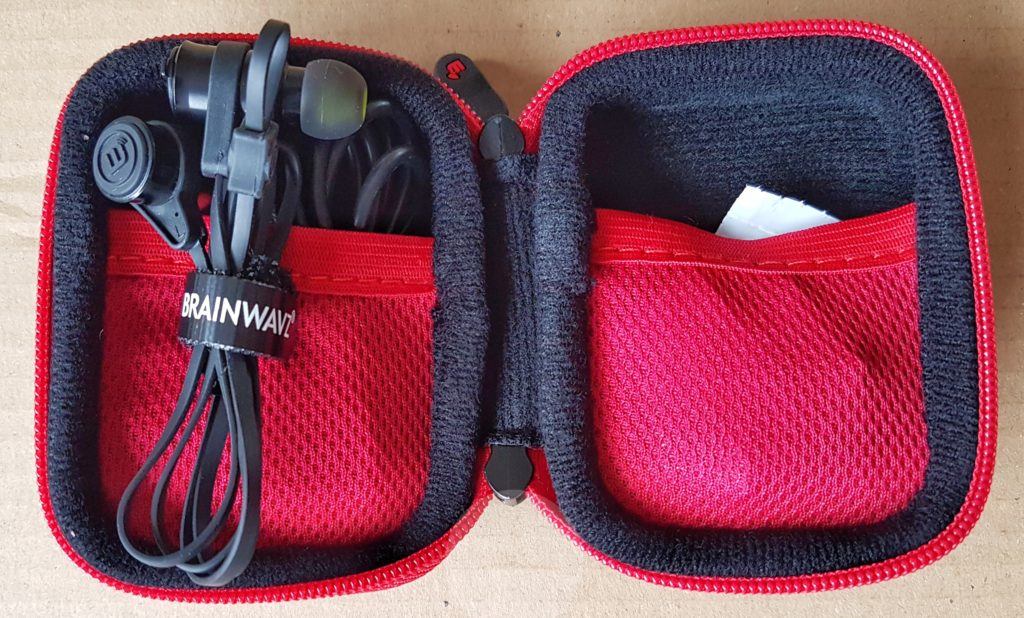 Embedded in the cable below the right earpiece is a small remote control unit with a multi-function on/off/pair/play/pause button and +/- buttons (which you tap to adjust volume or hold down to skip tracks). It also has a microphone for making calls.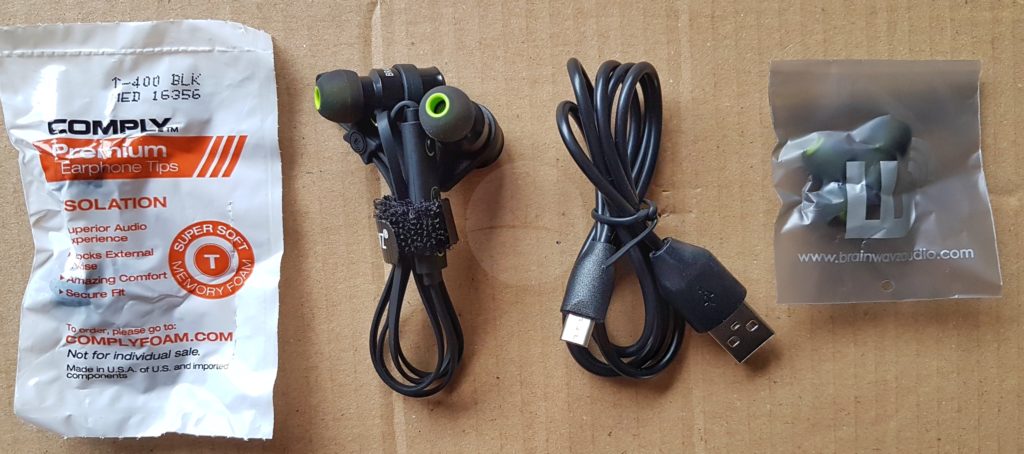 A cap covering the left earpiece uncovers the Micro USB port for charging using the included USB cable. The internal battery can be fully charged from flat in under 2 hours, after which these headphones are good for up to another 4 hours of listening (below average for Bluetooth headsets in this price range).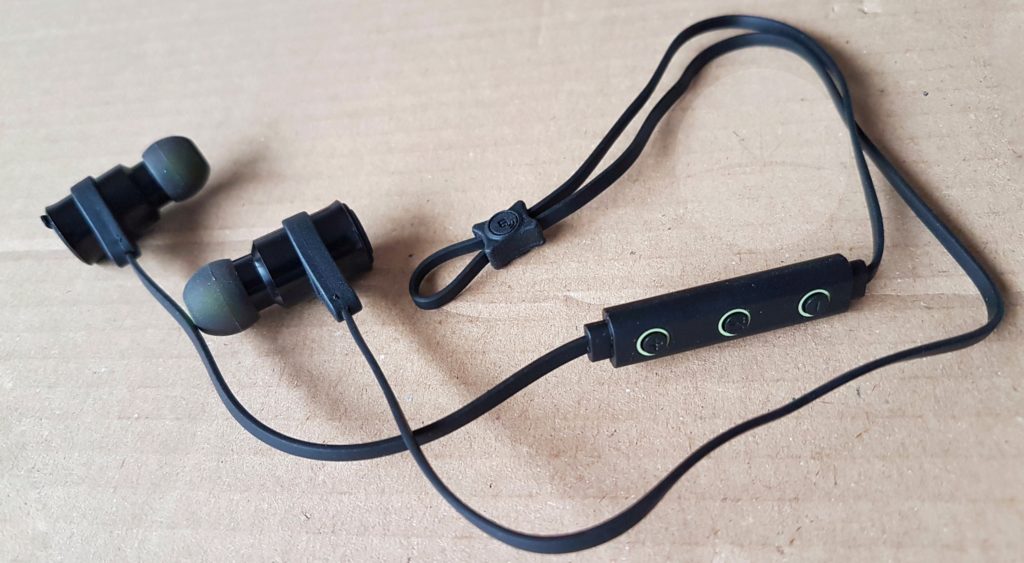 Pairing was straightforward and tones give a good indication of what is happening along the way. Overall Bluetooth reception was really good with rarely any hiccups when my phone was in my pocket. I had no problems making calls and music was clean and crisp with decent bass. Even though this headset can be driven to pretty high volumes I also didn't notice any distortion. Isolation was okay with very little leakage, but you'll still be aware of noises around you.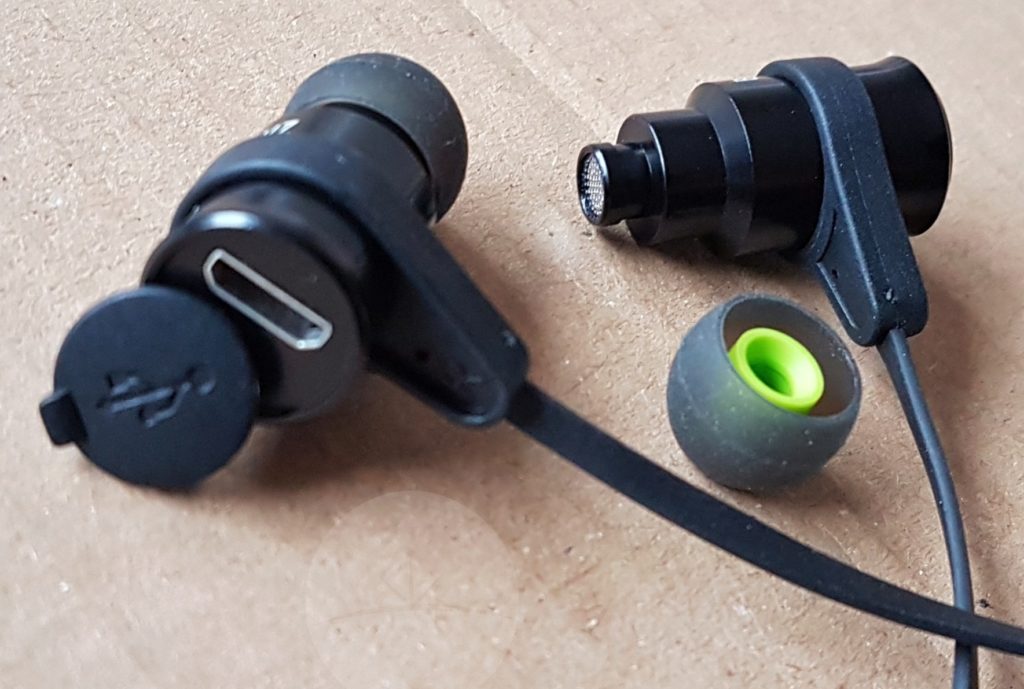 These are labelled as sports headphones but bare in mind that while these should be able to handle a little sweat they aren't completely waterproof. However they are really light and comfortable to wear – they never get in the way of what you're doing and I had no issues with them slipping out.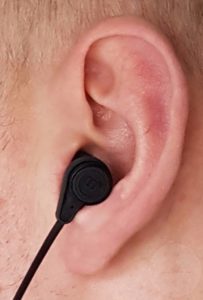 While the battery life is a little short, otherwise this is a neat little headset with decent quality, comfort and audio performance. You can pick a pair up from the Amazon links below…