At DroidHorizon we've completed a few LED flashlight reviews on the BYBLight brand. Most of which, when delivered were nothing more than a small brown box, with a simple light inside. They all have worked great and I love the designs of the products themselves, albeit, the packaging design always left a little to be desired. This is not the case, with this latest review unit I received.
This LED flashlight kit came nicely packaged in a glossy printed box with a magnetic lid, all the kits components nice and snug in a dense foam. Certainly a box usable as storage for the kit or as a gift for a friend. Upon opening I found the following included in the kit:
1200 lumen LED flashlight
(2) 3000 mAh lithium ion rechargeable batteries
Rapid USB battery charger
Adapter for a smaller 18650 battery
Solar charging LED keychain flashlight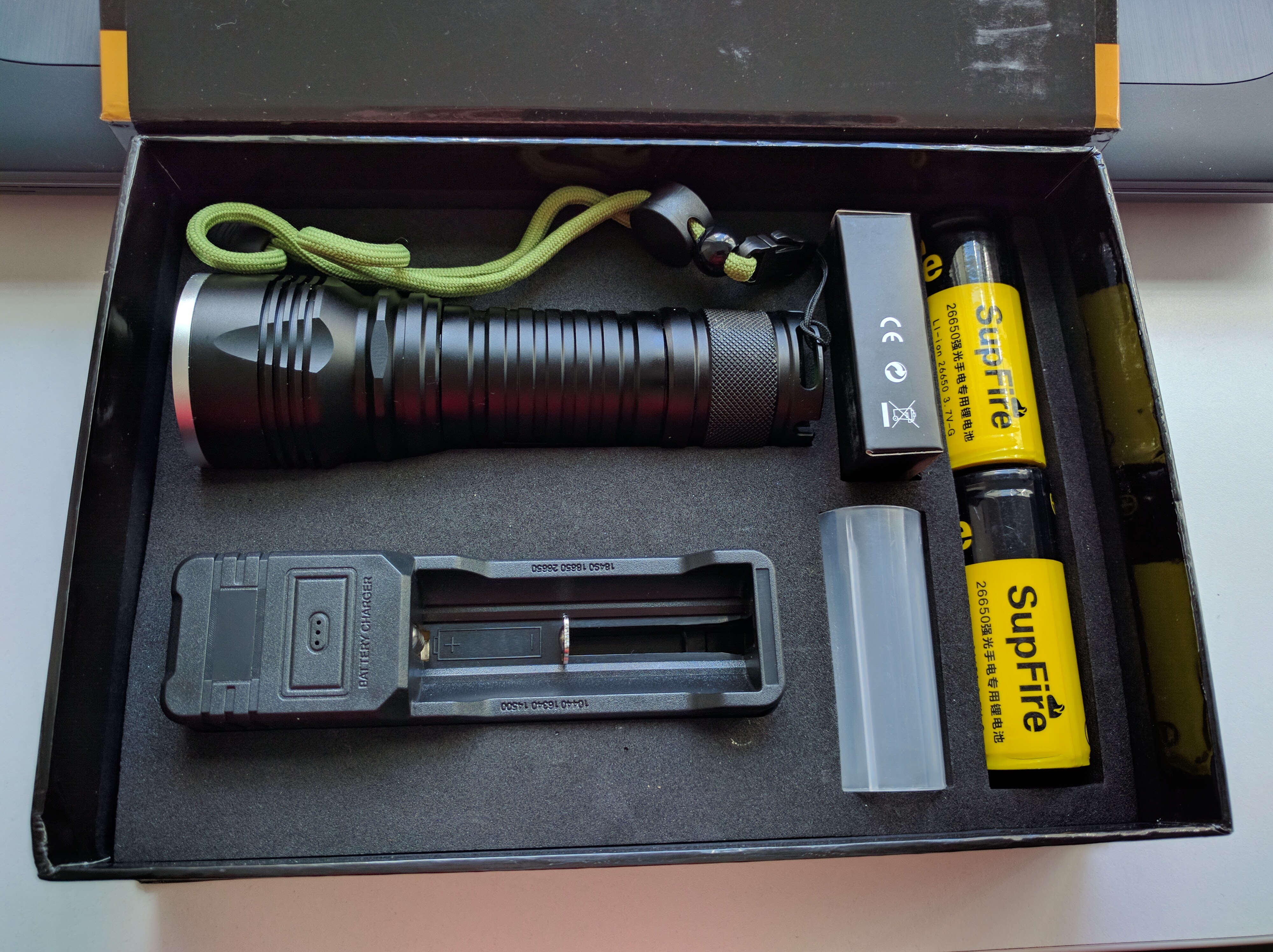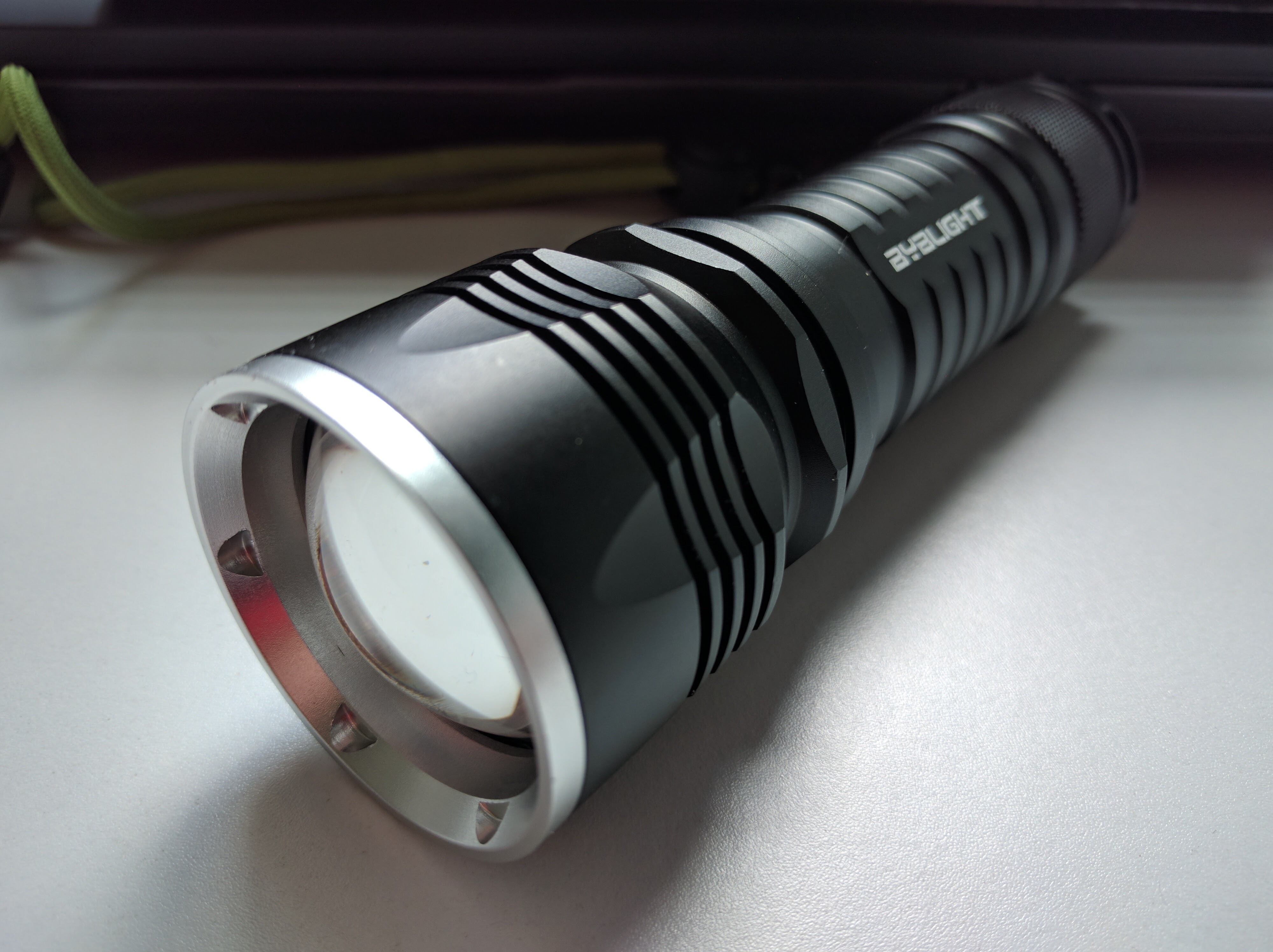 This 1200lm flashlight is super bright, including an adjustable focus so you can flood the area with light, or dial in on that pesky campground racoon way up at the top of a tree, that just had it's little paws in your cooler! Having the 2 rechargeable batteries is great for long nights outdoors, or an extended power outage at home. Just remember your regular maintenance and keep your recargables, recharged!
The Pro F11-T included an IP65 rating, meaning protection from total dust ingress, and low pressure water jets from any direction. So drop it in a puddle, use it all day in the rain, take it on the dusty trails for some night of road rides, and you'll be good. The lightweight, aircraft grade aluminum, black hard-anodized finish, and grooved textured handle design with wrist lanyard, makes for a very user friendly LED flashlight. Ready for any occasion. And to round out the kit a solar charging LED keychain, which is just plain handy.
Finally, on top of a very well built and useful product at the budget price point of $40 on Amazon, BYBlight also includes a "no questions asked" 18 month warranty! So if you're looking for a quality torch with some extras at a great price the Pro F11-T Deluxe LED Flashlight Kit is probably just what you're looking for.
Here's a discount code for an additional $5 off. Valid until 09/30/2016: G6KEF4V3