Review: Checking out the Beddit, Bolt and Shine from Misfit
I hadn't heard of Misfit before, but was excited when a mystery parcel arrived with their logo on. Inside was their sleeping aid the Misfit Beddit, their smart bulb the Misfit Bolt and their activity tracker the Misfit Shine. I have been checking them all out and found them to all be quite solid and even better the apps for the products all worked and looked good.
Misfit Beddit
I hadn't used a sleep tracker like this one before. The Beddit is a long piece of material which goes under your bed sheet and you actually sleep on it. It connects to the Beddit app on your phone and then tracks various elements of your sleep patterns.
Setup was really easy, turn on the beddit, open the app and connect. The app then takes care of everything for you and relays the information back to you in various charts and images. I did find that after a couple of weeks, of adjusting my sleep patterns, I was sleeping a lot better.
The app also links to an alarm, so it knows when to start getting you up, and I found waking up and starting the day was easier, and I had more energy.
The Beddit tracks:
Total Sleep Time
Sleep Cycles; Deep & Light Sleep Duration
Awake Times
Heart Rate
Ambient Sound, Snoring
The Beddit does cost $149.99, so its quite a pricey piece of equipment. Though I feel you wouldn't buy this on a whim, it's to be bought for a specific reason, if you are having trouble sleeping, or having an issue getting up in the mornings.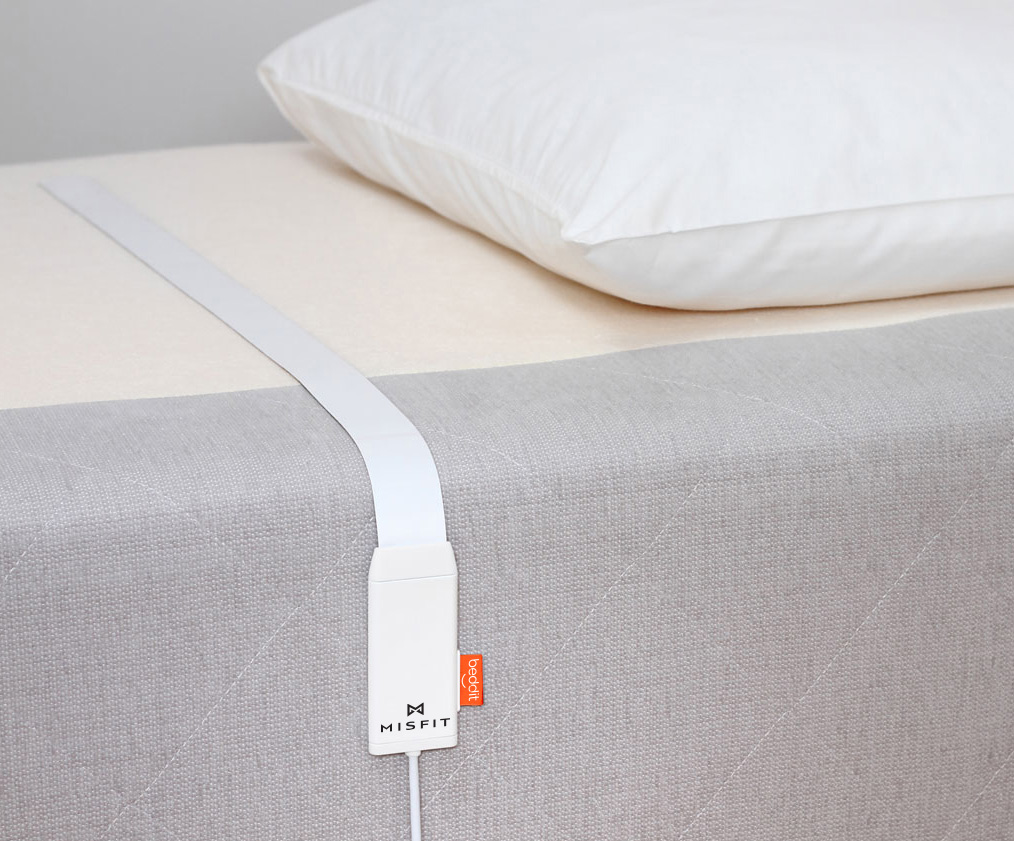 Misfit Bolt
I am a little in love with smart bulbs, the way they link to an app and can be controlled from your phone is genius. Though I always have an issue with the app itself, they are normally a last min thought and not designed well. Misfit has broken the mold with their Bolt bulb in combination with their Home app.
The app is intuitive and quick to respond. Connecting to the bulb took 1 min, and then I had probably 40 mins of fun testing out all the cool features the bulb has to offer. One massive feature is when used in combination with the Beddit of the Shine, where the bulb will slowly turn on to help wake you up with the programmed alarm.
The bulb itself did need an adapter in order to convert it to a bayonet fitting. On full setting its bright enough to fill an entire living room, which normally had two bulbs to fill it with light. The colours are rich and bold, and the responsiveness of the bulb is great.
Specs:
Lasts over: 20 Years*
E26 / 27 Screw Fitting
13W Power
Dimmable Via App
Efficient LED Technology
Millions of Colors
Mobile Device Control
No Hub Required
Plug & Play
Gallery Quality
Wearable Connected
60W Equivalent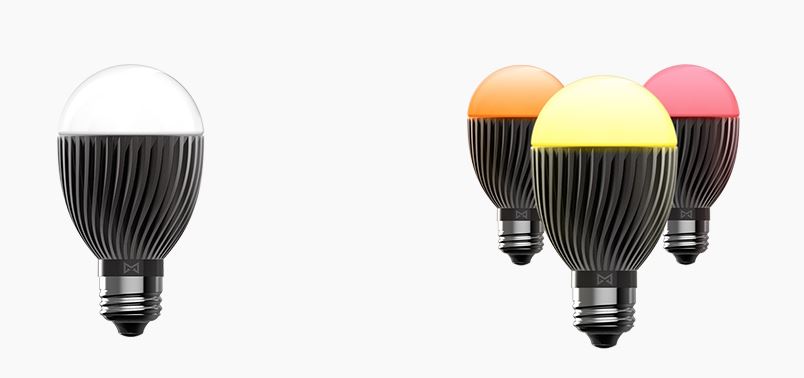 Misfit Shine
The Shine is the activity tracker from Misfit. It is based on quite a minimalist design, and has no really display on it except for a set of lights which go around the edge. You set of the configurations through the app, including goals.
Once your goal is set, then you can tap on the face of the Shine, this then notifies you how close you are to your goal by flashing the light in a line, the closer to your goal, the more lights you see. You can then double tap to see the time, which took me ages to figure out, as it lights up the hour and min position. Once your goal is met, a tap on the watch displays a light show of spinning lights.
The information you get back from the app is amazing, and probably more than you thought you needed to even know.
Specs:
MATERIAL: Anodized Aircraft-grade Aluminum
BATTERY: CR2032 coin cell
BATTERY LIFE: Up to 6 months
WATERPROOF: 50 m
WATCH FUNCTION: Yes
DIMENSIONS: 27.5 x 3.3 x 27.5 mm (WxDxH)
WEIGHT: 9.4 g
SENSOR: 3-axis accelerometer
SYNC METHOD: Bluetooth 4.0 / BLE (Bluetooth Low Energy)
MEASURES: Steps, Calories Burned, Distance and Sleep Quality and Duration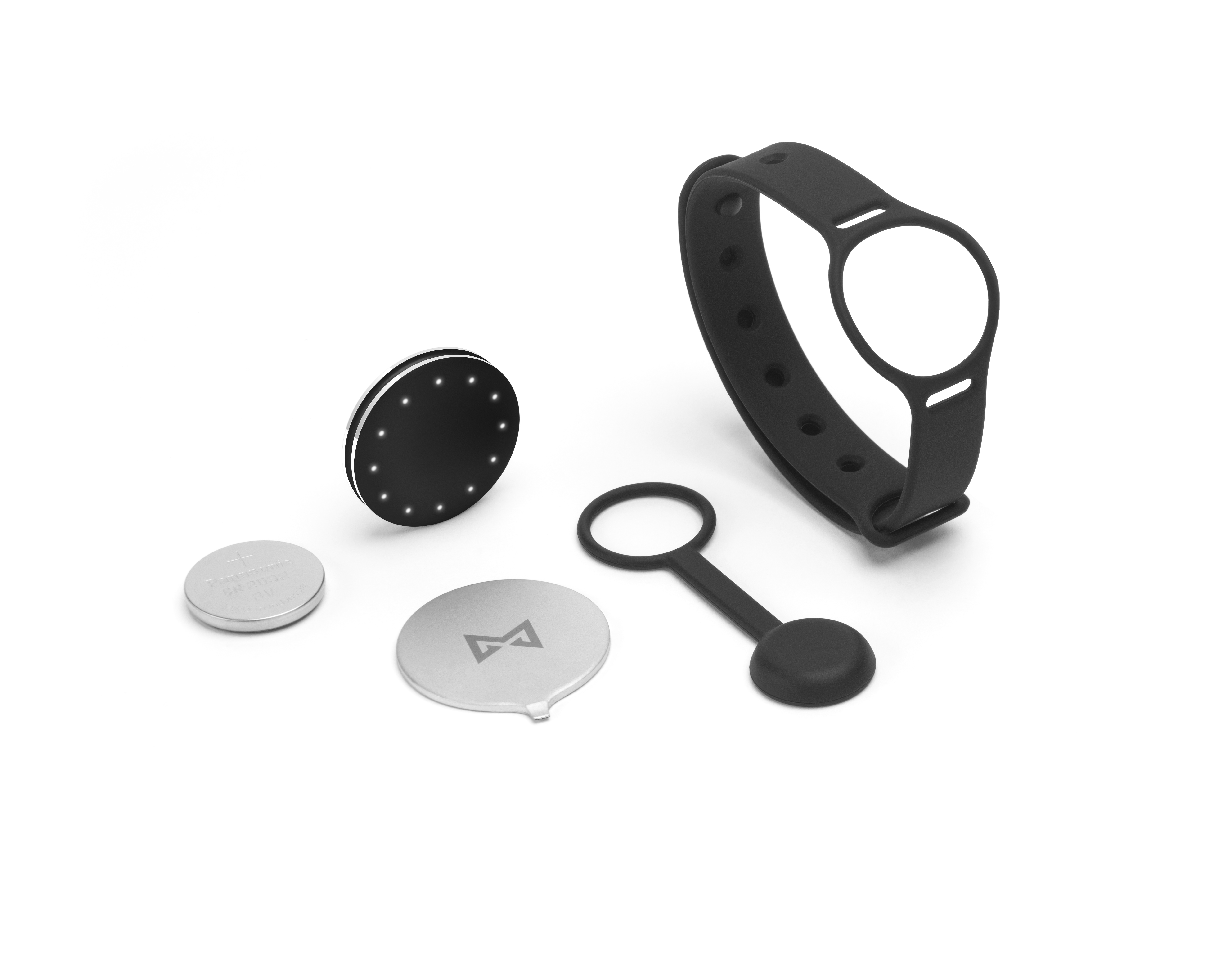 Misfit are building an ecosystem of products, though they all work great separately, you can combine them all together in order to maximise their potential. The products are solid and look great, and the app works and looks really good.