When you open the Choetech B617Q's cardboard box you find a fairly compact external battery, an instruction leaflet and strangely a USB Type C cable. This is useful for charging any new USB-C gadgets, but not as an input cable to this power bank. However I have more Micro USB cables than I'll ever use, so for me this was a welcome change.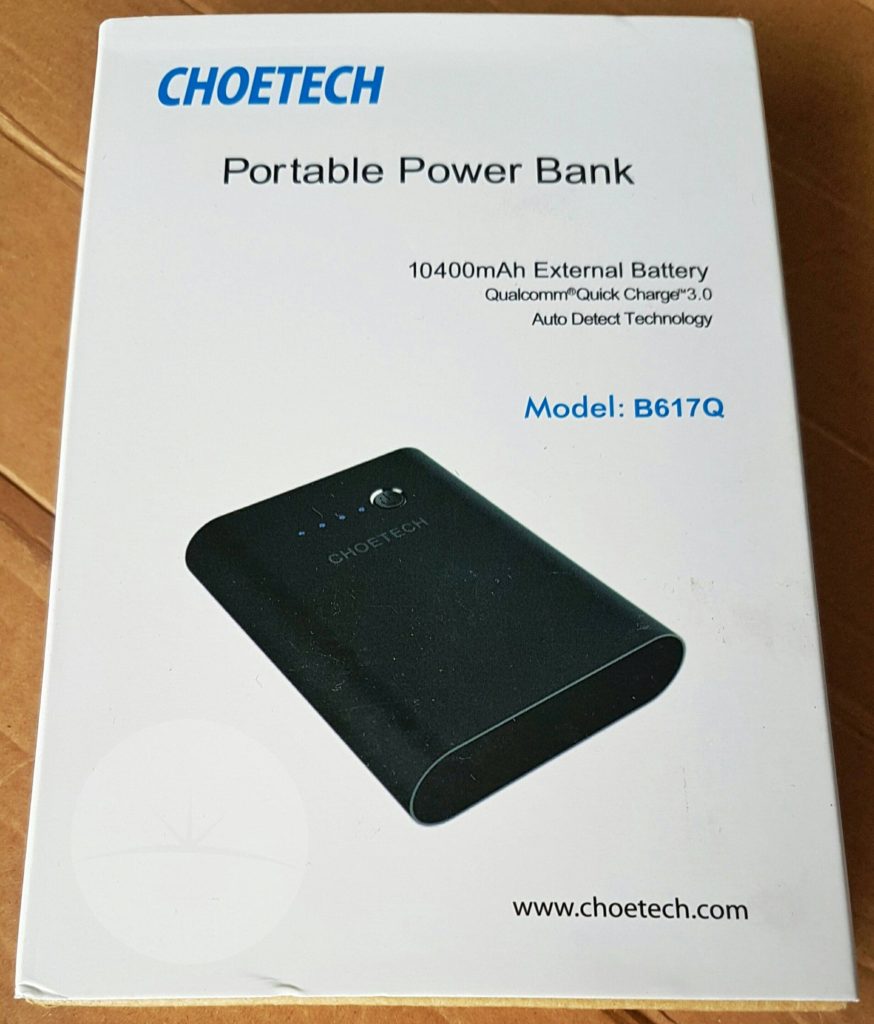 This power bank has a nice black aluminium shell that should be very durable and gives it a premium feel. Its 4 ports are located at one end – you get Qualcomm Quick Charge 3.0 and 5V 1A full sized USB output ports plus both Apple Lightning and Micro USB 5V 2.4A input ports. On one side it has the power button which begins power output and shows the current charge remaining using up to 4 blue LEDs. Output automatically shuts off when it detects nothing is drawing power.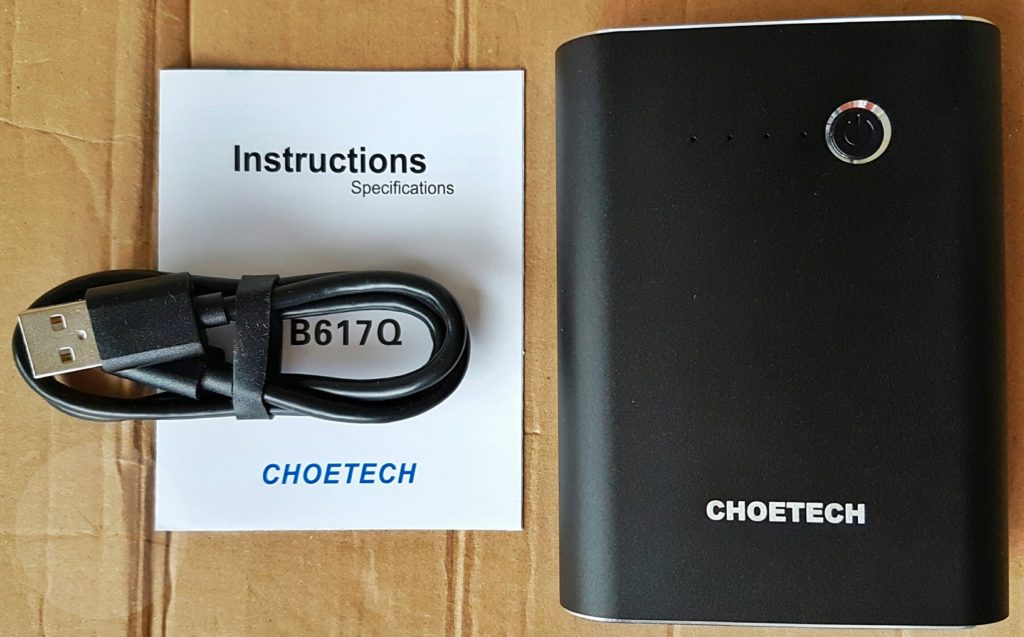 For Android users a USB-C input would probably be more useful than Lightning, and that 1A output seems a little weak compared to the other more powerful QC3.0 port. However I've seen similarly sized and priced external batteries with just a single input and output port, so having these extra options is always a bonus. The usual safety protocols are included so there's no need to worry that you'll fry your expensive gadgets by plugging them into this.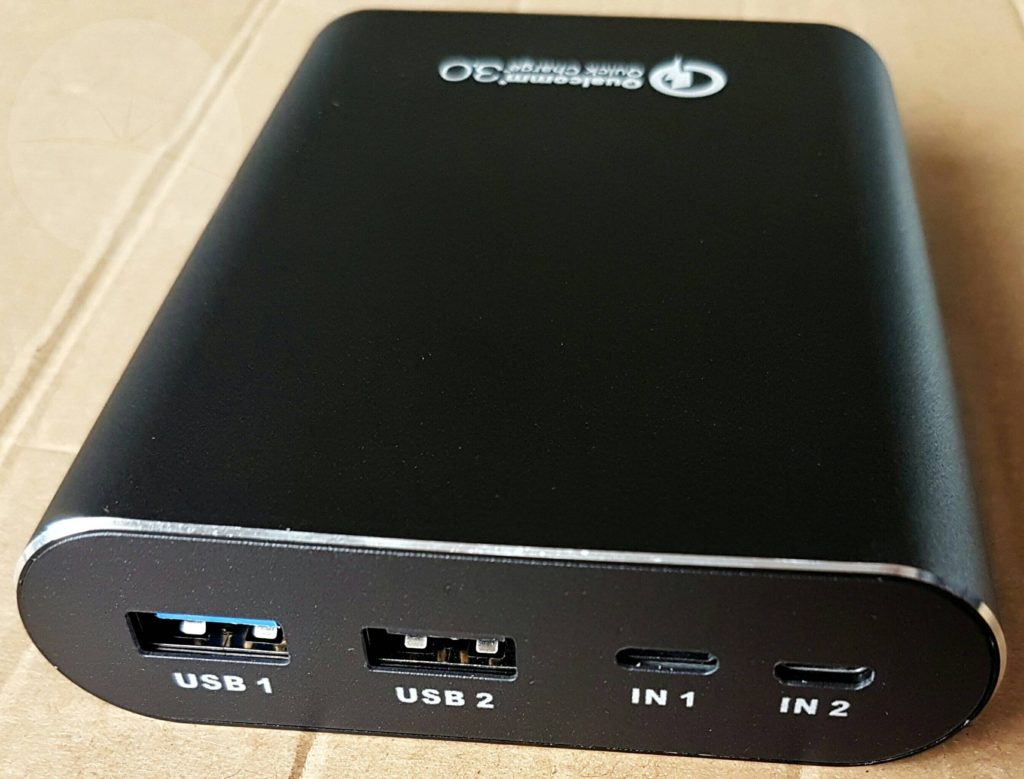 If you have a QC compatible handset then the (up to 4x times) faster charging speeds of a QC3.0 charger can be quite addictive and you soon become impatient waiting for anything less. I'd say if you're shopping for a power bank these days then having QC in a portable little battery like this is definitely a feature that should be near the top of your list.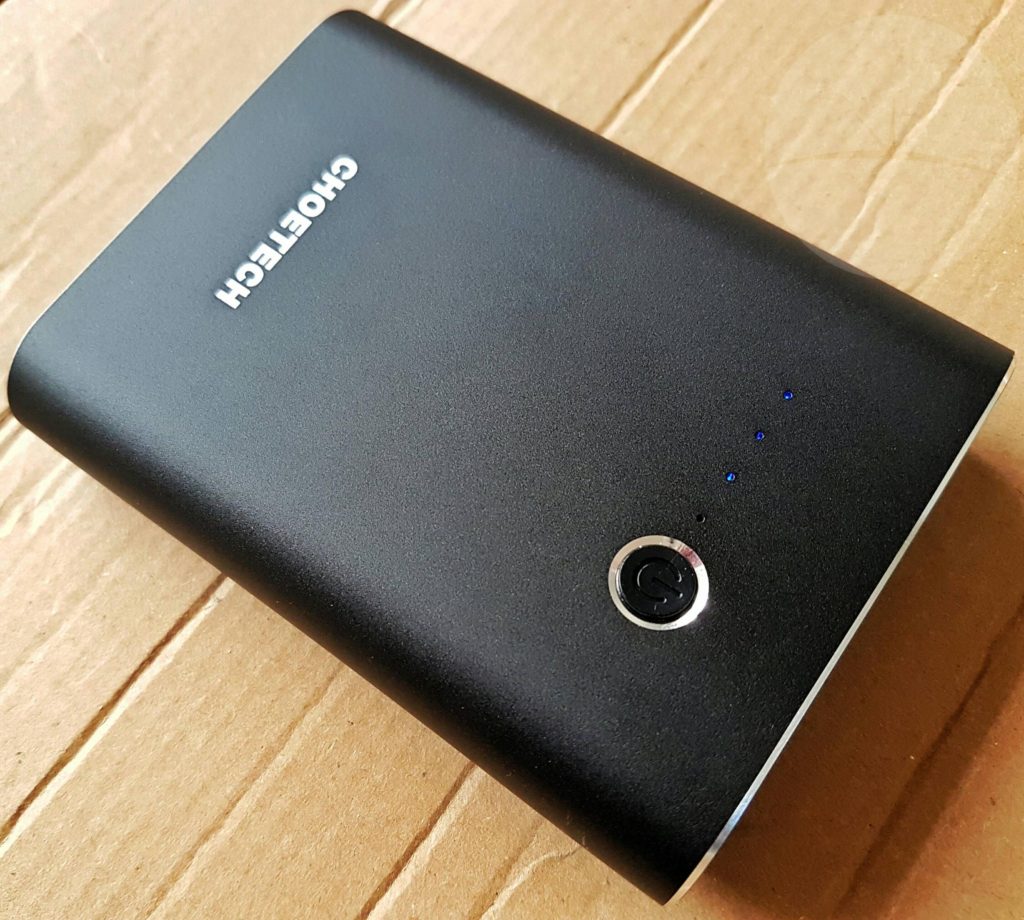 Unfortunately you can't take advantage of QC speeds to recharge this power bank, but I find for a 10400mAh battery that 5V 2.4A is fast enough allowing it to be fully charged in around 4 hours. The capacity is fairly decent for such a compact battery and as Choetech have used LG cells, again the quality is top notch. Even though my phone has a fairly large internal battery I was able to get a good 2 to 3 full charges using this power bank.
The B617Q is selling for around $35 and while I wouldn't consider this expensive, there are larger capacity batteries available for the price. However the build quality, compact design and QC performance set this power bank apart and make it well worth considering. You can find out more details from the links below…