We love our power banks at Droid Horizon as they're a great way of charging gadgets on the go. But what about when you're going a little further off the beaten track? Will your favourite external battery survive getting thrown around? How about getting wet?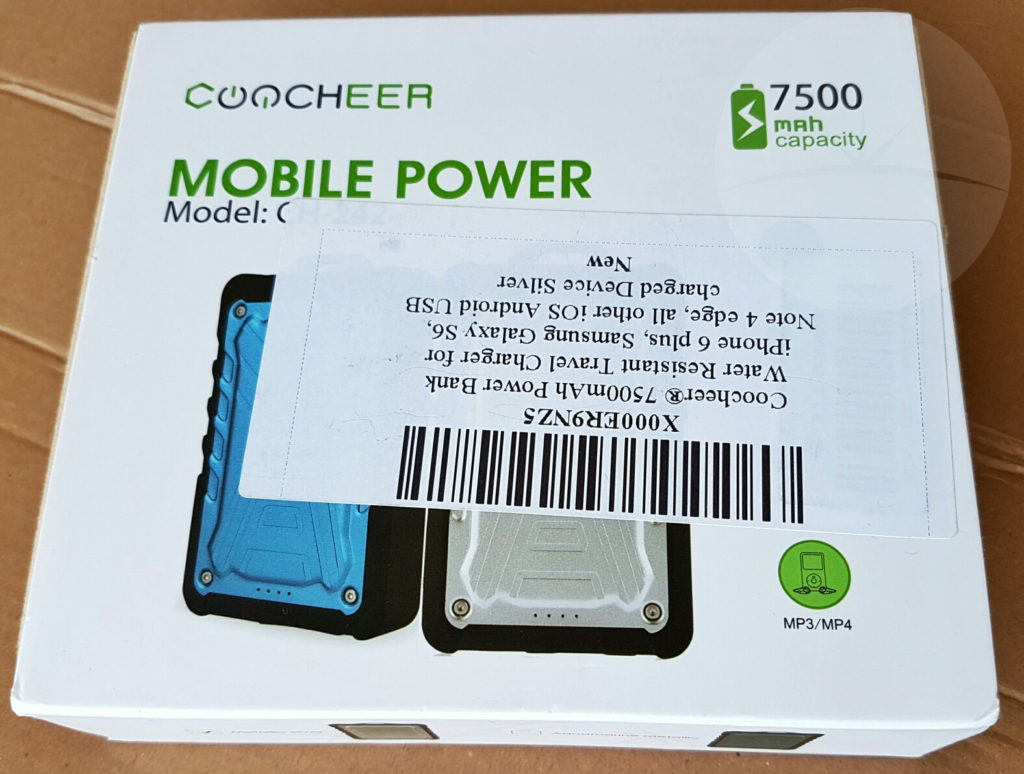 Coocheer's CH-242 has a 7500mAh lithium-ion battery embedded inside either a blue or silver aluminium shell that's finished off with anti-shock rubber. There's a lanyard hole at one end, while it's ports are hidden behind a waterproof seal on the other. You get two full-size USB output ports – 1A and 2.1A, plus a 1A Micro USB input port for charging using the attached cable.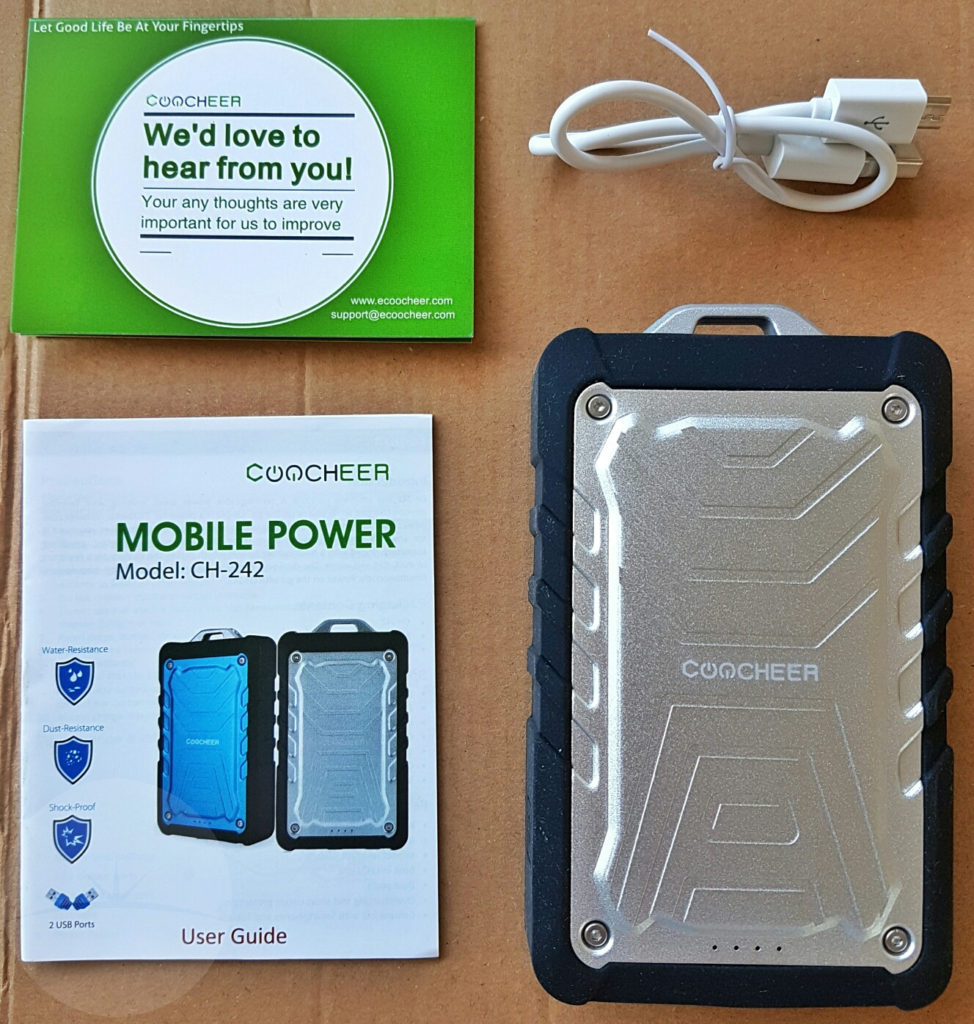 Beside these ports is a LED flashlight bulb that activates by holding down a button at the side. Giving this same button a shorter tap activates or deactivates the power bank as indicated by 4 blue charge level status LEDs on the top.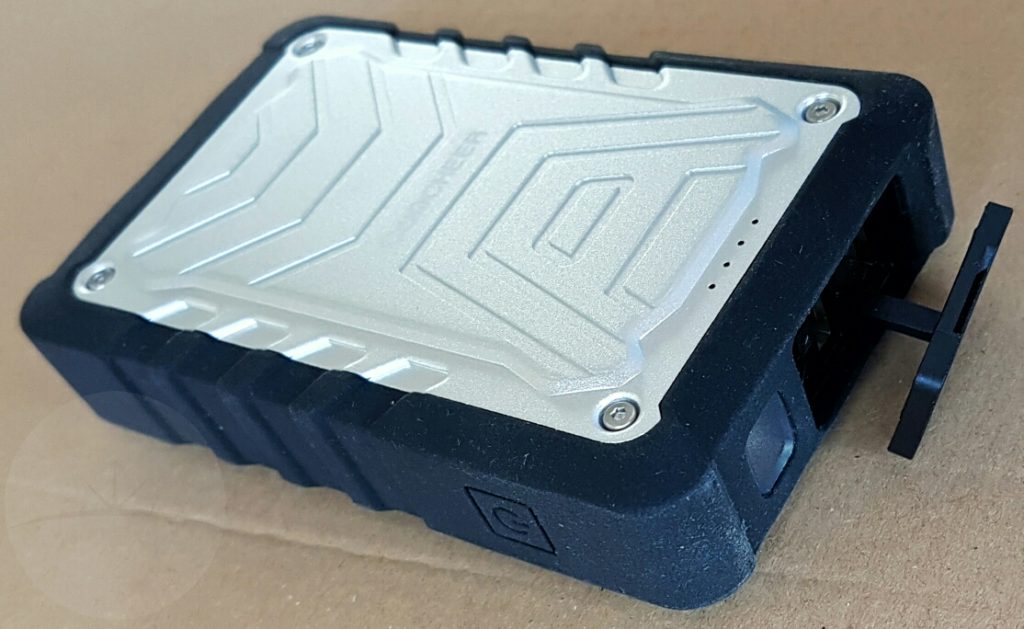 Unlike the majority of similar external batteries I've tried, there's no auto-power off which can be good or bad depending on your preference – I kind of like this since some power banks fail to detect low draw devices (such as Bluetooth headphones) and turn off prematurely. You just need to remember to turn it off when not in use to save the battery.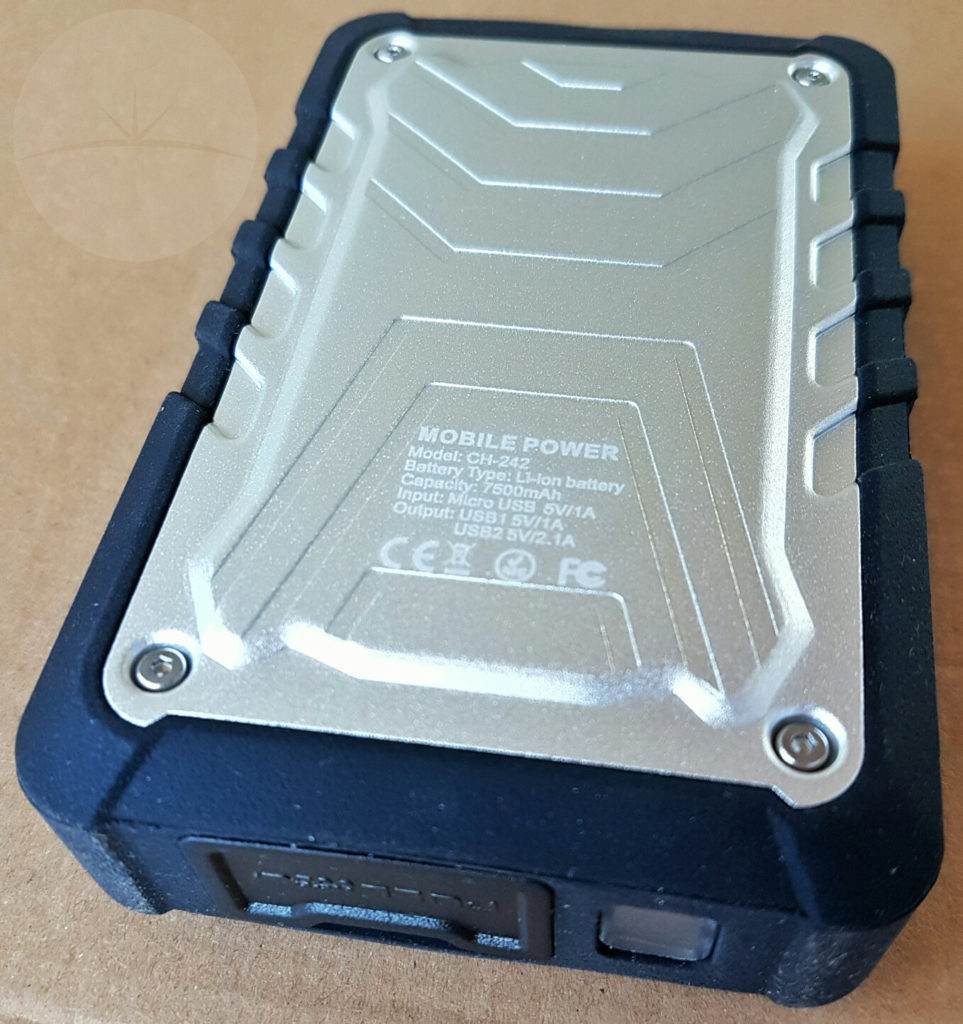 The CH-242 is a good size and shape for carrying around, and the solid construction will certainly make it more durable than a lot of it's competitors. However if you're not intending getting it wet or throwing it down a mountain then for the $21 price tag there are some higher capacity and faster charging batteries available.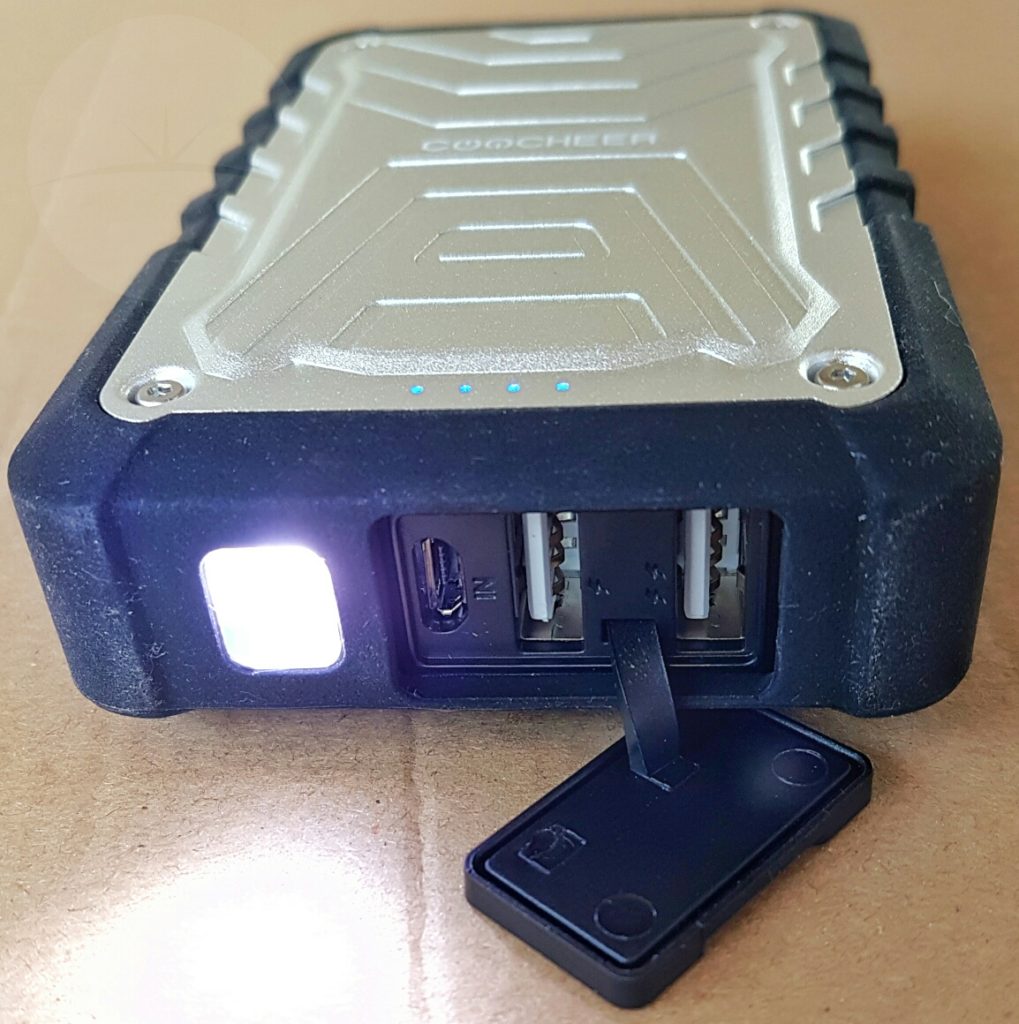 For me it's the waterproofing and ruggedness that sets this power bank apart, and that waterproofing also makes it well suited for those looking to leave a power bank charging outdoors from a USB solar panel. If you need a battery that will survive the elements then this is a great solution and you should check it out from the links below…