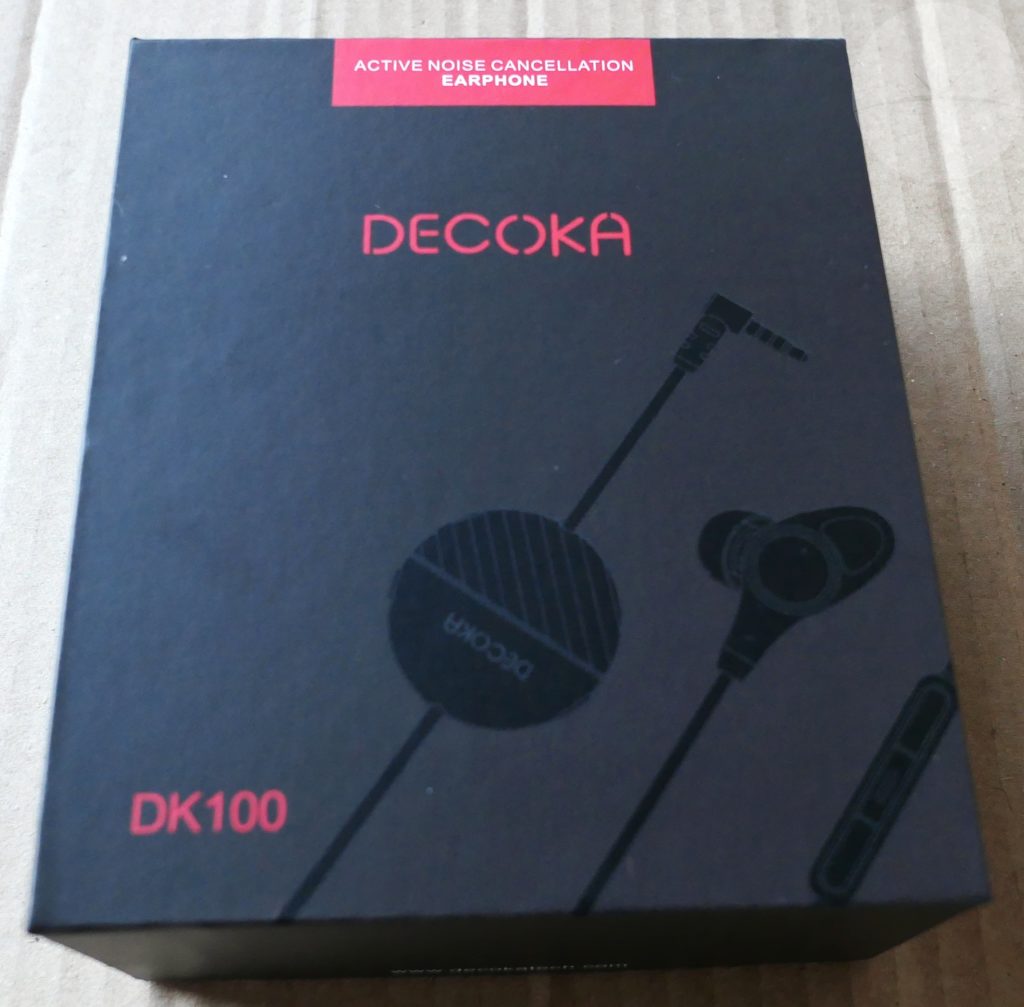 Surely noise-cancelling earphones that currently sell for a penny under $40 / £30 can't be any good? Like me you may not have heard of the Decoka brand, but after spending some time with their DK100 wired in-ear earphones I'd say maybe it's about time you did.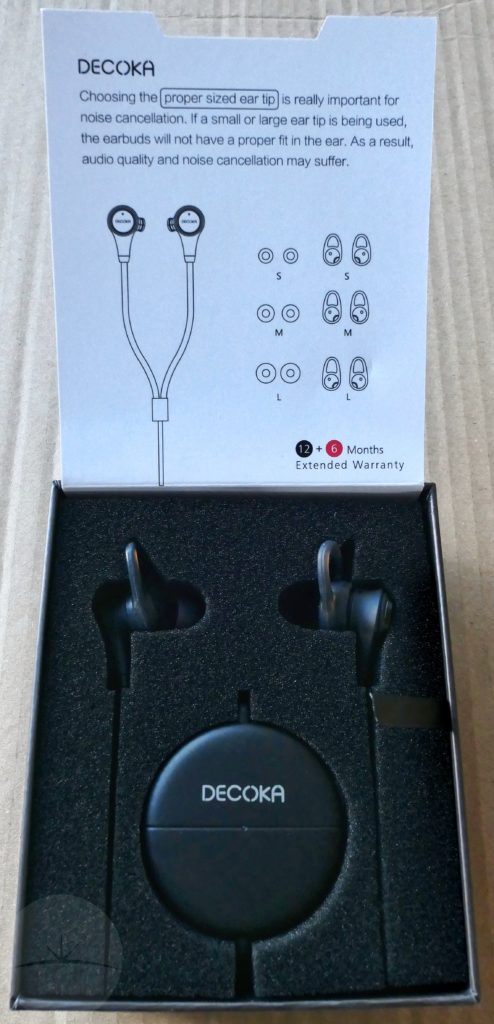 They come foam-packed inside a small black box along with a small user manual, drawstring carry pouch, Micro USB charging cable plus spare silicone earbuds and earhooks for those in-ear earpieces.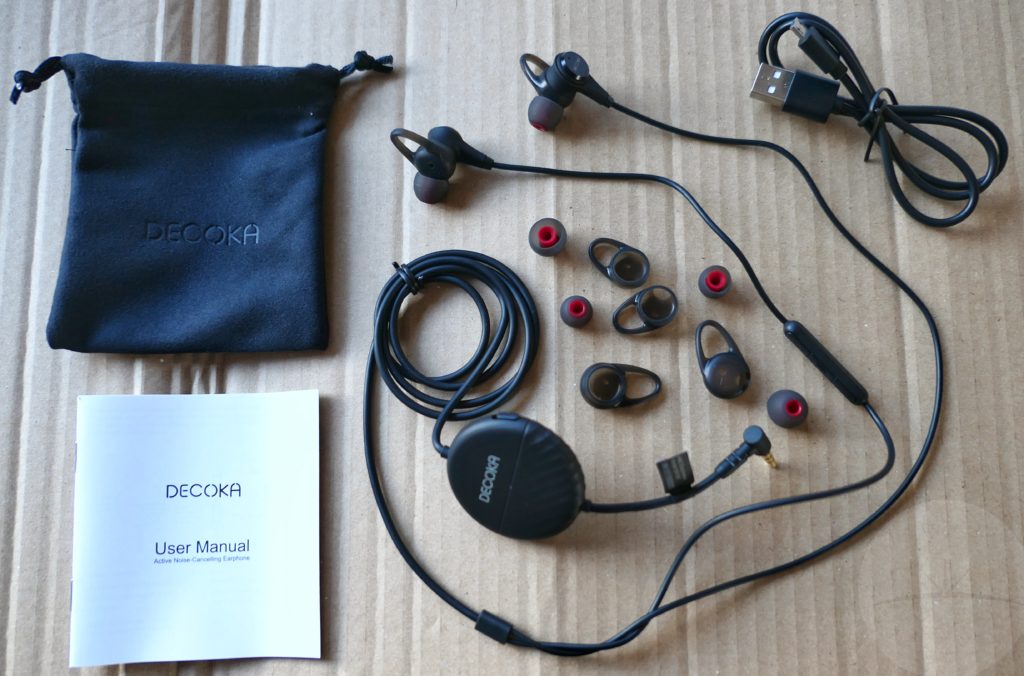 They have a simple, understated design with a matte black plastic shell and the DECOKA logo on each earpiece along with a small hole for the ANC microphones. The cable is coated in fairly thick rubber with a handy 3 button in-line remote that worked well with my Android phone. I was impressed with the overall quality and would expect these earphones to withstand a lot of abuse.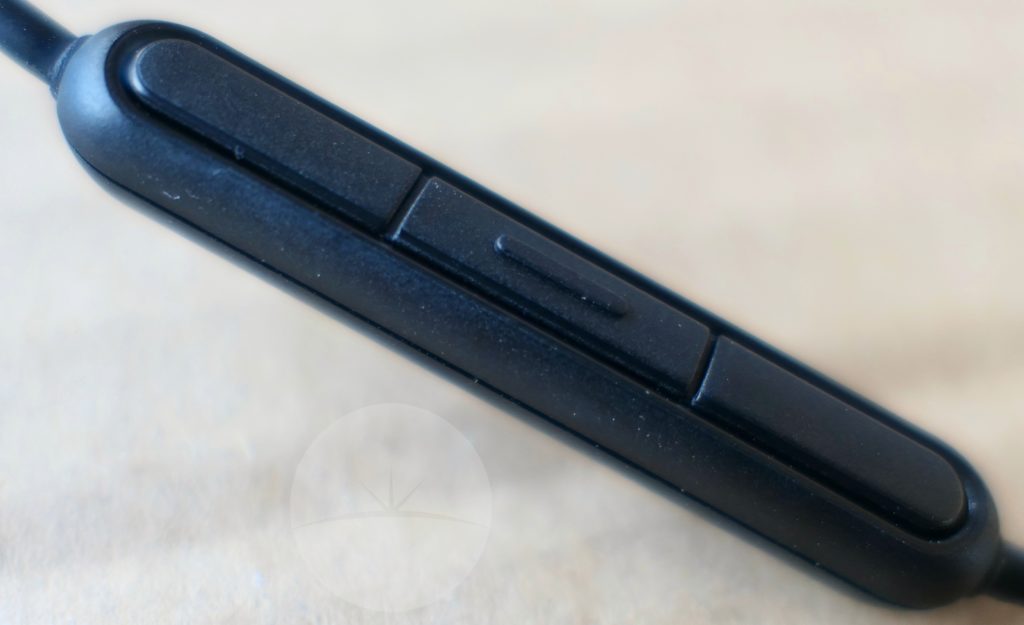 Also embedded in the cable near the L-shaped 3.5mm audio jack is the disc-shaped ANC unit. This has a green LED power indicator which lights up when you flick the on/off switch at the side. Also on the side is a covered Micro USB charging port for the internal 120mAh (20 hour) battery and a monitor button. When you press this monitor button it lowers the music volume and slightly boosts ambient noise – great for letting you be able to hear when someone starts talking to you.

The ANC module is a little bulky but it's fairly light and I found it didn't get in the way very much. Overall these earphones where comfortable and lightweight while providing decent isolation.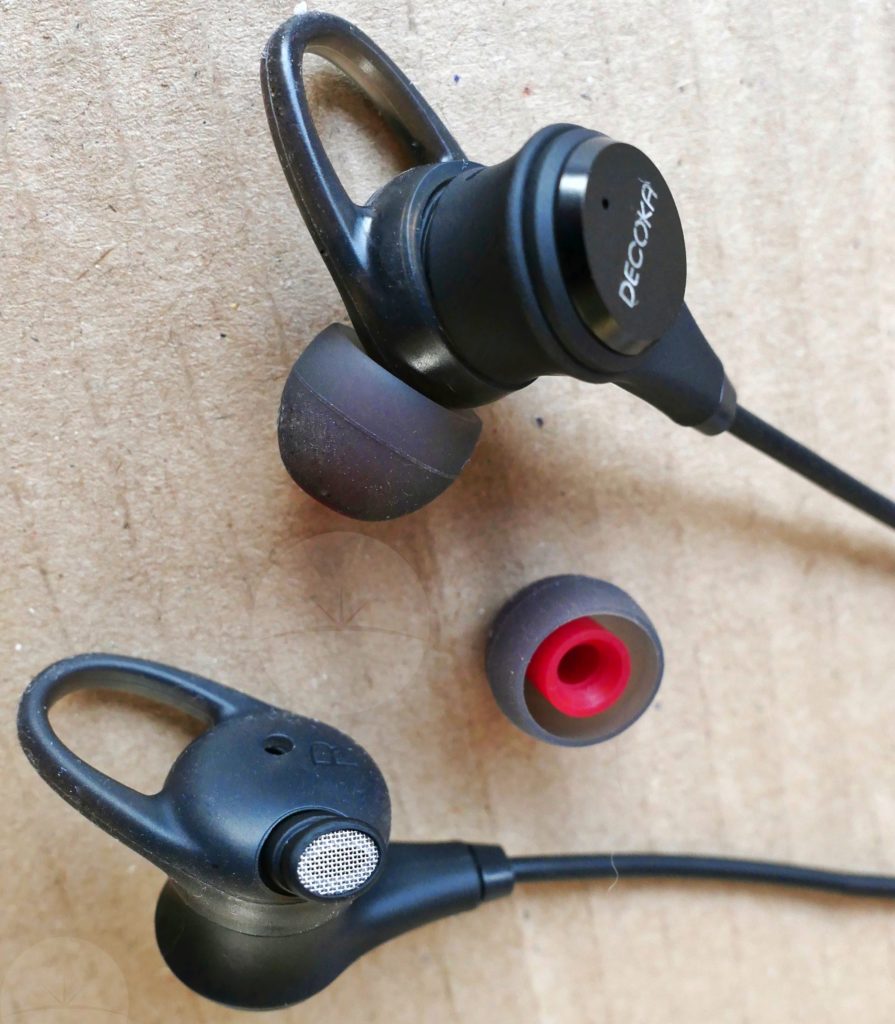 In terms of audio, the highs are clear and detailed with warm, natural sounding mids and a deep (slightly emphasized) bass. With their spacious sound-stage I really enjoyed listening to a variety of music with these. Thankfully this great sound doesn't seem to degrade once you switch on the active noise cancellation. While you'll still be aware of most ambient sounds, I definitely noticed the difference with constant low frequency background noise.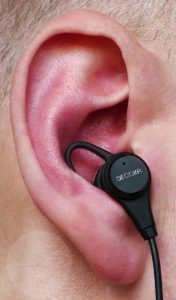 If you're looking for wired earphones then I didn't find much to complain about with the DK100s. I especially liked that handy monitor mode and hope to see more headphones include this feature in future. Overall these are comfortable and sound great while offering decent ANC at a very reasonable price.