DG-YS44 is a rechargeable electric toothbrush, but not the usual rotating head variety. Instead it vibrates the bristles at up to 550 times per second, potentially removing twice as much plaque.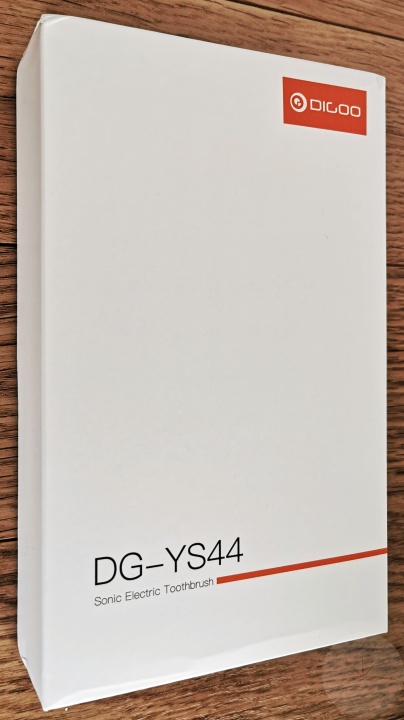 The device is completely waterproof and seems sturdy and well made. It comes with an instruction leaflet, charging stand and a couple of push-on brush heads.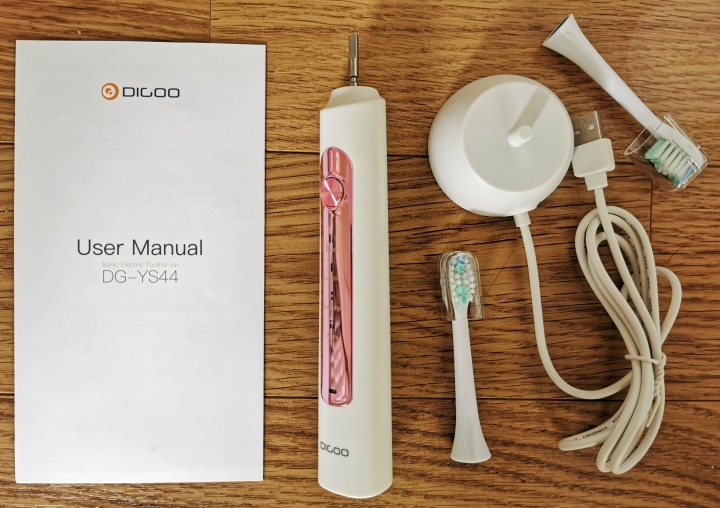 As recommended in the instructions we first put the toothbrush on the charging stand to fully charge it before use. We liked how this charger comes with a standard USB connector, making it convenient for travel. Once plugged in, you just place the brush handle onto the stand and a red charge indicator lights up on it to let you know that it's charging. Digoo expect you to get around 35 days of brushing from a full charge.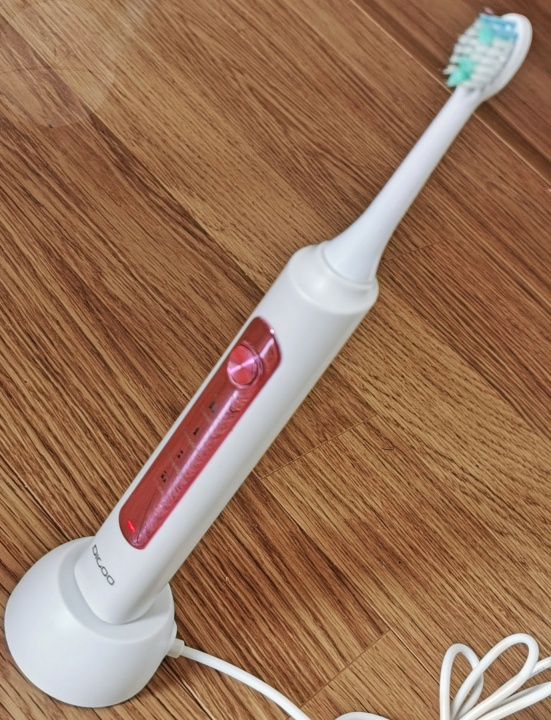 Pressing the button on the handle switches the motor on, and with a brush head fitted you can see the bristles vibrating. We found we needed to switch it off, put the toothpaste on and then put it in the mouth before switching on. It's also a little noisy – almost as if someone's flying a model airplane close by.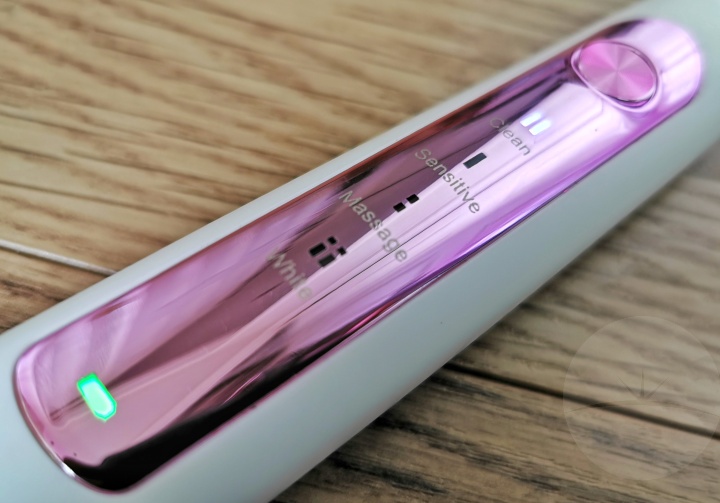 The bristles feel very soft and have no trouble getting into all those hard to reach places. They also feel a little ticklish when touching your gums. Repeatedly pressing the button cycles between normal cleaning, sensitive, massage and whitening modes. These basically adjust the vibration intensity and pattern. We're not sure how much difference they make, but we found the normal Clean mode worked well.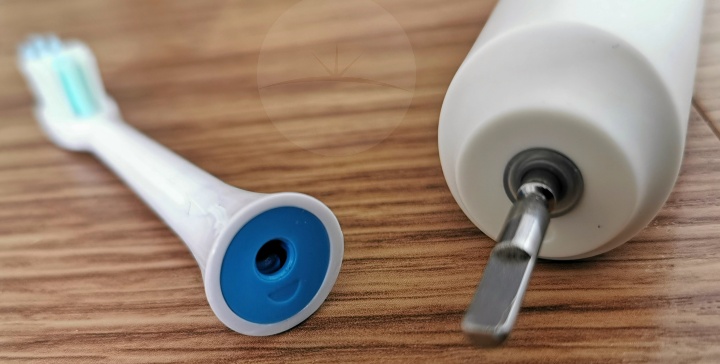 DG-YS44 also has a timer that automatically switches it off after the recommended 2 minutes of brushing. There's also a short pause of the motor every 30 seconds to remind you to move to a different area of the mouth.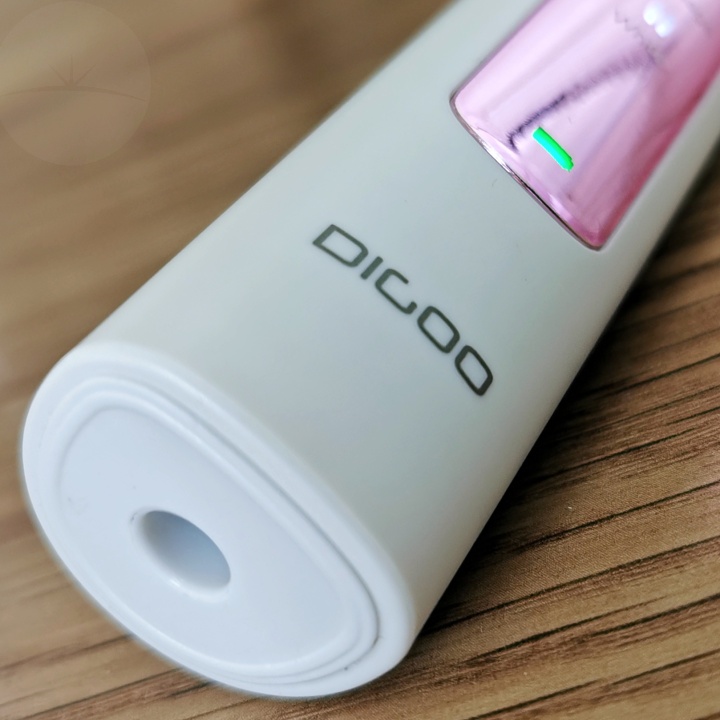 This toothbrush was a lot easier to brush with than previous rotating electric toothbrushes we tried. We were also really impressed with the results as teeth definitely felt cleaner after brushing. Currently costing around $25, this is an inexpensive, well made and very effective rechargeable toothbrush that makes great use of sonic technology to provide an enhanced cleaning experience. You can pick one up from the Banggood link below…