As more and more people move away from wired earphones to wireless Bluetooth alternatives, the main disadvantage has to be the need to repeatedly recharge their tiny internal batteries. To make things easier, Dodocool have DA168 – a headphone storage case with built-in power bank that allows you to top-up on the road.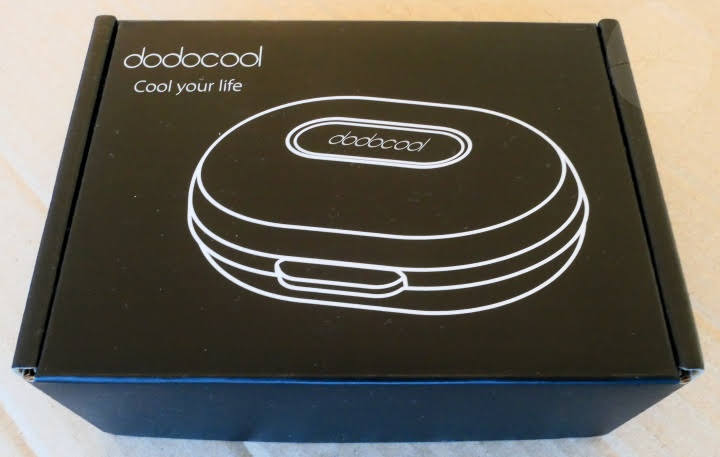 At about 4″ x 3″ x 1.5″ this black silicone case will accommodate most in-ear / ear-bud style earphones, protecting them from damage and preventing tangles while retaining portability.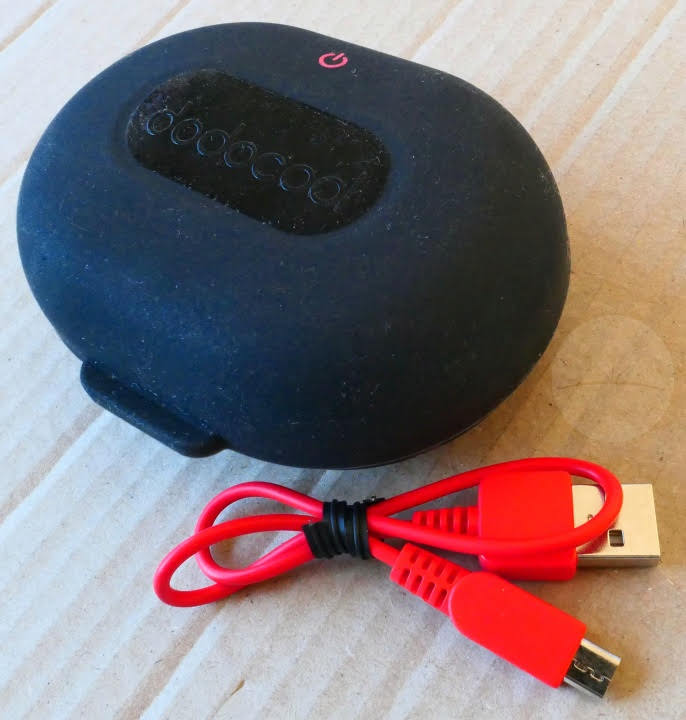 Inside the rear of the case houses an integrated 500mAh lithium polymer battery with a Micro USB cable permanently attached. This short red cable will connect to the charging port of most Bluetooth headsets. Charging begins as soon as you press the power button on top of the case. I found I was easily able to give my headset at least two full charges using the DA168.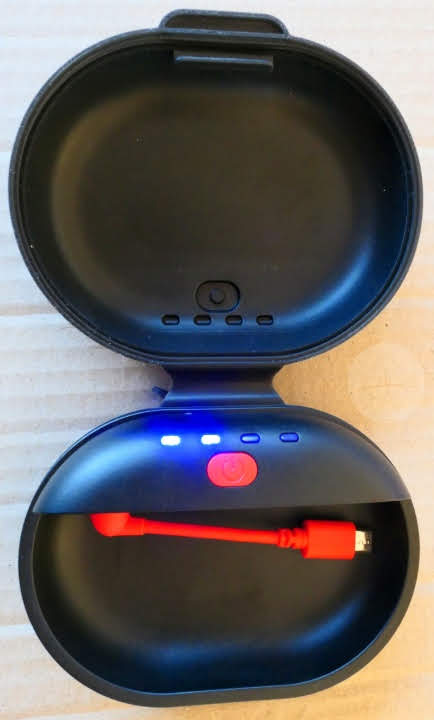 You get another short red USB cable in the box. When recharging, the case this plugs into the Micro USB socket hidden behind a cover on the back of the case. A full charge can take up to 4 hours, with 4 blue LED indicators under the power button showing progress. Conveniently DA168 can charge your earphones at the same time as its internal battery recharges, so you can just plug everything in and have everything fully charged when you come back .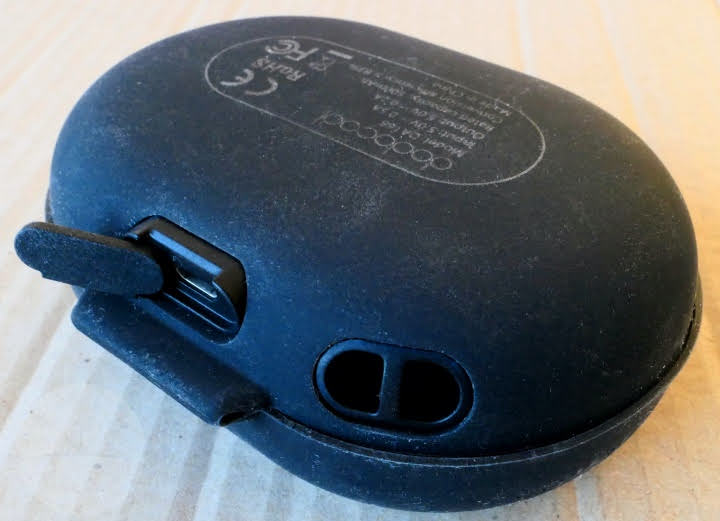 While the 500mAh capacity is relatively low compared to most power banks, the smaller size keeps things portable and I found it to be plenty for charging headphones. With your headset rolling around in your bag, having the charging cable safe inside the case also prevents any accidental damage or disconnections.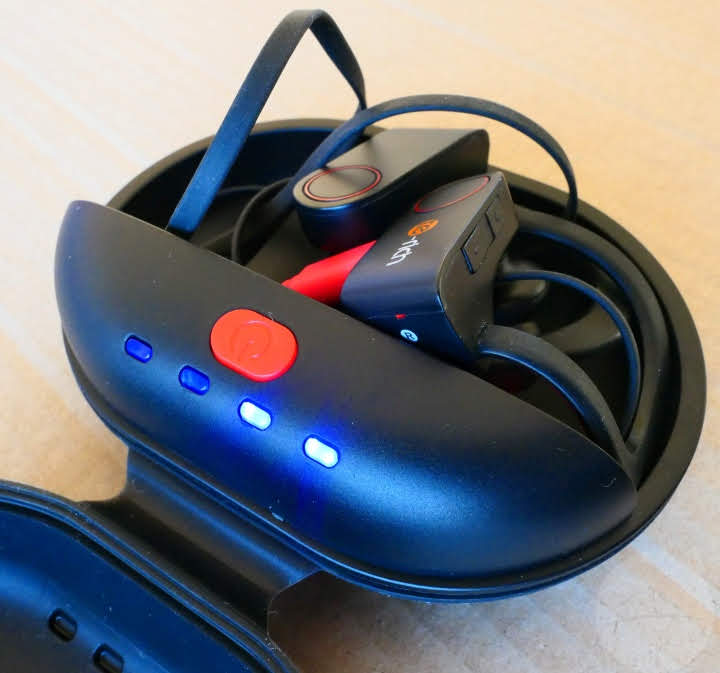 Dodocool have created a handy solution for keeping your earphones powered and protected with this DA168 charging case. You can find more details from their website by following the link below…