When looking for a portable audio accessory, now-a-days many of us look for certain things. Sound quality, bluetooth enabled, wireless, compact, well built, headphones or earbuds, and included warranty just to name a few. So today I'll be taking a look at these Dudios Zeus bluetooth earbuds and give my thoughts and ideas.
These earbuds seem to be designed well. The inline controls unit seem to be larger than others I've tried out, which I've realized that I do like. Much easier to get my fingers on the controls when needed. Other pairs in the past I would fumble to find the right button. The magnet works just fine as you remove them from your ears and hang them around your neck with the earbud connected when not in use.
Included are some additional accessories to compliment the earbuds. The headset comes with 10 interchangeable ear tips and 6 ear hooks. Paired in various sizes to accommodate the best fit for your comfort and sound. Although, for me personally, none of the ear hooks seem to be the exact fit I needed. I won't hold this against them, as earbuds and the hooks have always been a difficult search for me. In addition however looking at these ear hooks comparing them to another set that I use regularly and fit well, there is a significant difference in the design. That's neither here nor there, as they could be perfect for someone else.
The Dudios Zeus Bluetooth Earbuds includes the following:
USB Charging Cable
Various Sized Ear Tips(5 Pairs)
Various Sized Ear Hooks(3 Pairs)
Line Buckle
Line Clamp
Carrying Case
User Manual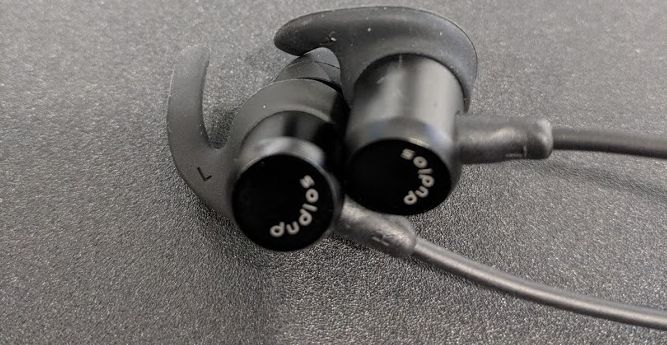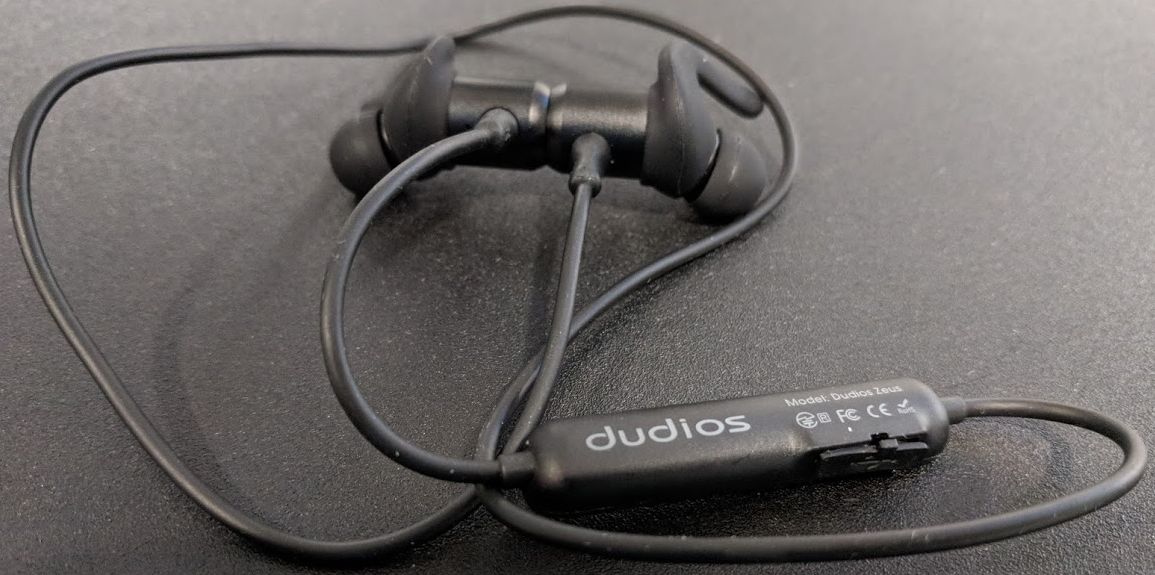 The sound quality is on par with most earbuds in this budget friendly price range. Not top quality, but definitely decent volume with the proper highs and lows to get you through your workday and workouts. These earbuds were designed to be sweat proof, and are water resistant with an IPX6 rating. You can listen to your favourite jams continuously for up to 8 hours on a full charge. Included to give you that peace of mind, is a 12 month hassle-free warranty.
In conclusion. If you're looking for a budget set of bluetooth earbuds that work as expected and come with a warranty, just like many others out there, these would be worth a look.
Use code: SO55UUCR (20% OFF), the final price is $23.19