Along with their huge fun factor, drones allow the capture of aerial footage that would otherwise be prohibitively expensive. For under $60 the Eachine E58 is an attractive little budget quadcopter with integrated 720p camera (a 1080p option is also available).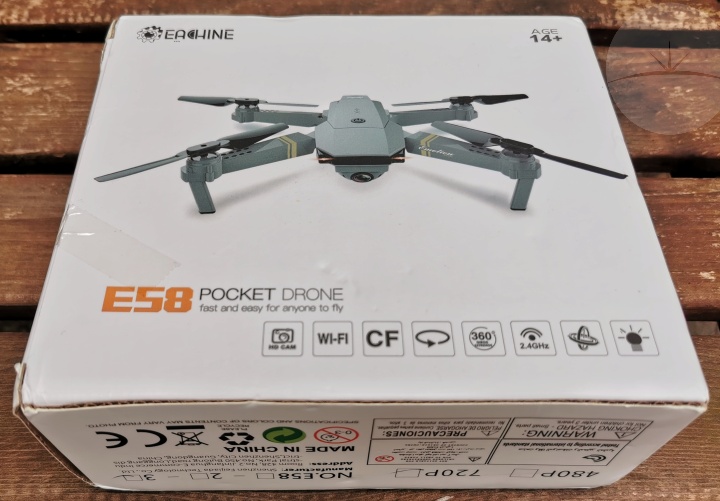 Along with the mini-drone you get an instruction booklet, wireless controller, Micro USB charging cable, 2 spare 3.7V LiPo 500mAh batteries, a small screwdriver, 4 clip-on propeller blade guards and a couple of spare blades. The screwdriver can be used to change the blades and also opens a panel on the controller so that you can fit 3 AA batteries (not supplied).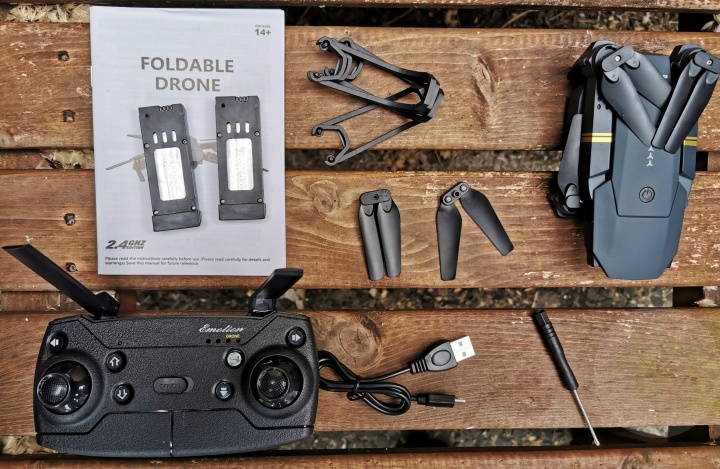 The lightweight E58 is also very compact when folded, making it easy to carry in your bag or jacket pocket. It becomes more substantial once you unfold the 4 arms of the quadcopter to form an X-shape. There's a power button on top and a couple of white LED headlights at the front above the camera. While the controller plastic seems a little cheap, the materials used for the drone body are high quality and have proved to be very durable.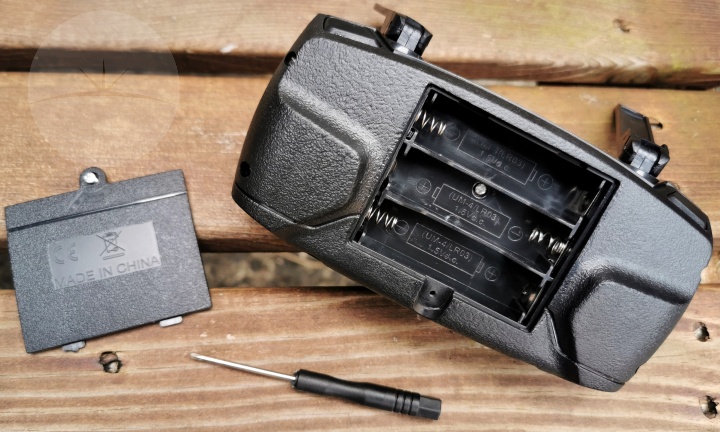 The batteries slot in and out of a bay at the back. Each battery has it's own Micro USB port making them convenient to charge. Taking around an hour to recharge, they each provide up to 9 minutes of flying time. You get a total of 3 batteries included, so together these give a decent amount of play-time. I also loved how quick and easy it is to swap them out.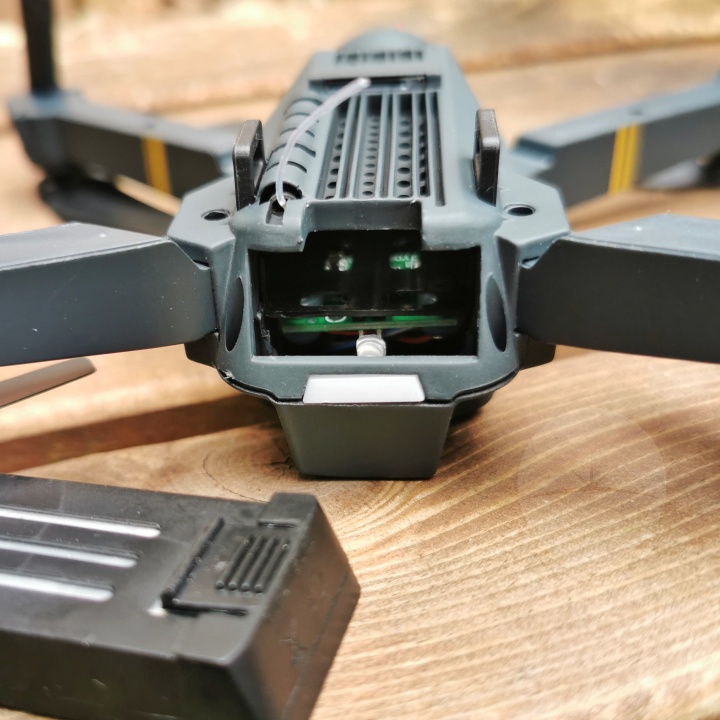 Once you hold down the power button, the drone lights up and the headlights begin to blink. To calibrate you bring the left thumb-stick up to the top and then down to the bottom. The lights stop flashing and then when you press the "One Key Take-Off" button the drone starts to fly. As usual, the left thumb-wheel controls height while the right controls direction. There are also trim buttons that you can use to adjust the calibration so that the drone stays in place while hovering.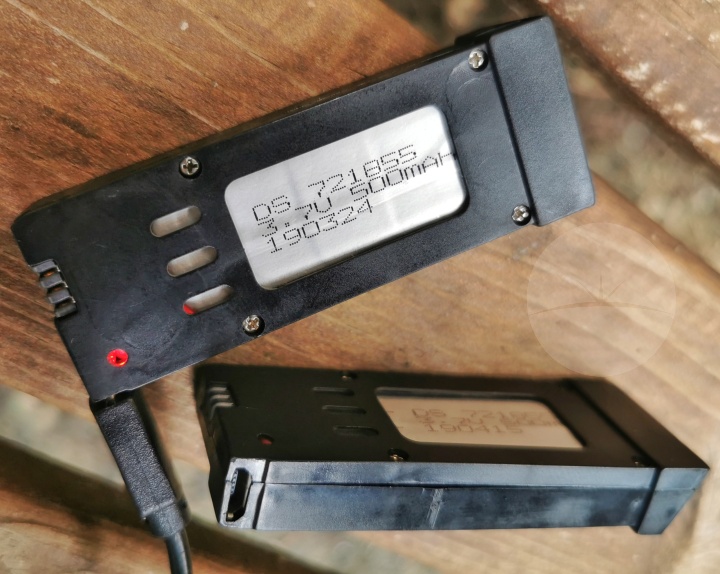 The controller has a few extra options along with the controls you need to fly. There's a headless mode and three different speeds meaning amateurs like me can go slower before cranking it up to faster / higher flying. There's also a button to make the quadcopter do a flip.
When it comes to using the 120° wide-angle 1280 x 720 resolution camera, unlike the 1080p model there's no on-board storage to record the footage. This drone relies on communicating with an "Eachine FPV" app on your smartphone (available on both the Android Play and Apple app stores). When you turn on the E58 it creates it's own WiFi hotspot – you first need to connect your phone to this before running the app.
The app has a camera preview option and provides on-screen controls as an alternative to the physical controller. However the significant lag I encountered prevented these being useful. Happily the controller does include a bracket for holding your phone so that you can use the two together.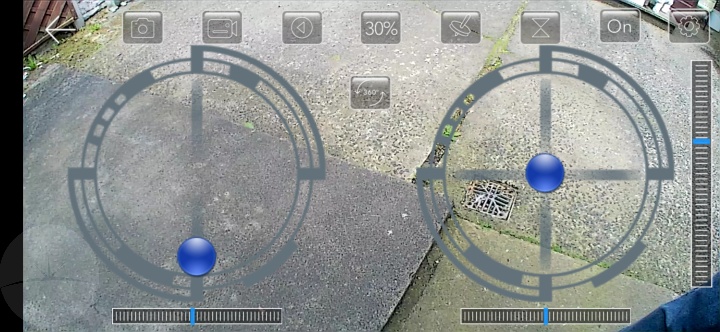 A stable WiFi connection should easily have enough bandwidth to stream live 720p video, but unfortunately on my review unit this was also extremely laggy. Press the shutter button and it just might manage to take a photo 10 seconds later. Even the video had a really poor FPS that resulted in sped-up camera footage resembling a time-lapse video. This is a shame as otherwise the camera seems like it would be capable of decent results for a drone in this price range.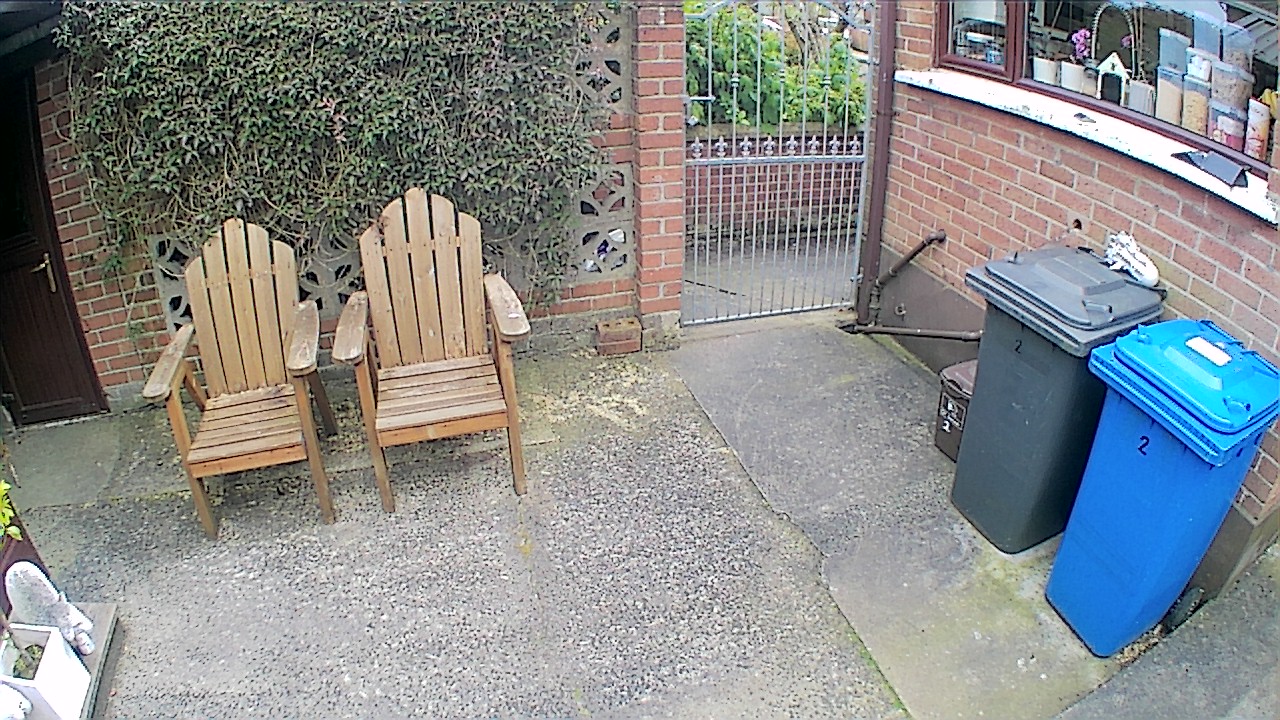 This was my second time trying a quadcopter – the first being a tiny, ultra-low cost device which gave the impression it wasn't built to last (and it didn't). It only let me fly for around 5 minutes at a time, batteries were tricky to change, calibration continually went out-of-whack and the propellers frequently flew off or got tangled.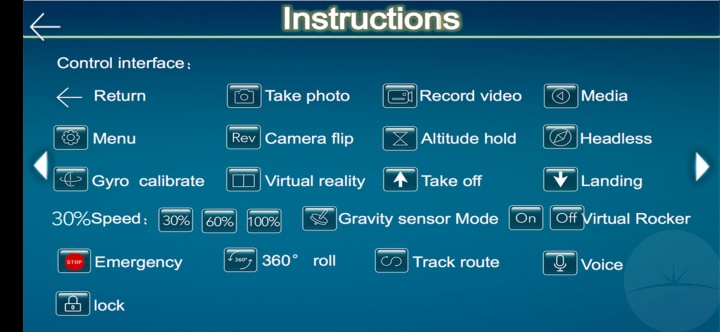 In comparison, the E58 has been well built and can handle a few knocks – even withstanding my amateur flying skills. I had no problems with calibration and the original propellers are still in place. The built-in gyroscope did a good job of keeping it stable and this drone zooms around at a nice quick speed. The packaging recommends ages 14+ which is probably justified as flying might be too tricky, not to mention dangerous for younger kids.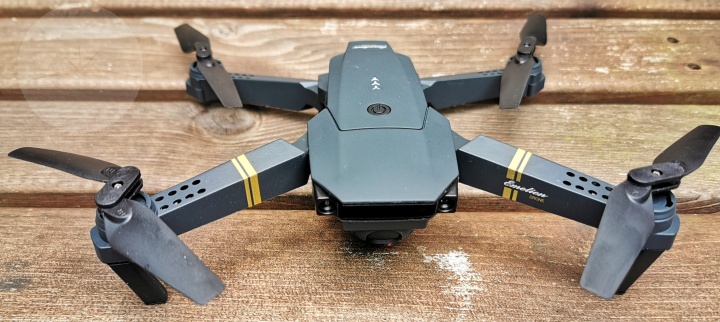 The poor WiFi transmission performance may just have been an issue with the review unit as I've seen more impressive footage elsewhere online. However based on my experience I can't recommend the 720p version of the Eachine E58 to those wanting to capture aerial footage. I'd expect the 1080p version to be a better option as it adds a memory card slot for on-board storage.
Overall however the 720p version is still great fun and would make an ideal beginners quadcopter since it's well made and delivers a lot of bang for your buck. You can pick one up from the BangGood link below…