The EarFun UBOOM is a newly launched 24W Bluetooth V5.0 speaker that boasts 360° sound, IPX7 waterproofing and a 16 hour battery life. Pick up a couple of UBOOMs, and you'll be able to pair them together to deliver true stereo separation.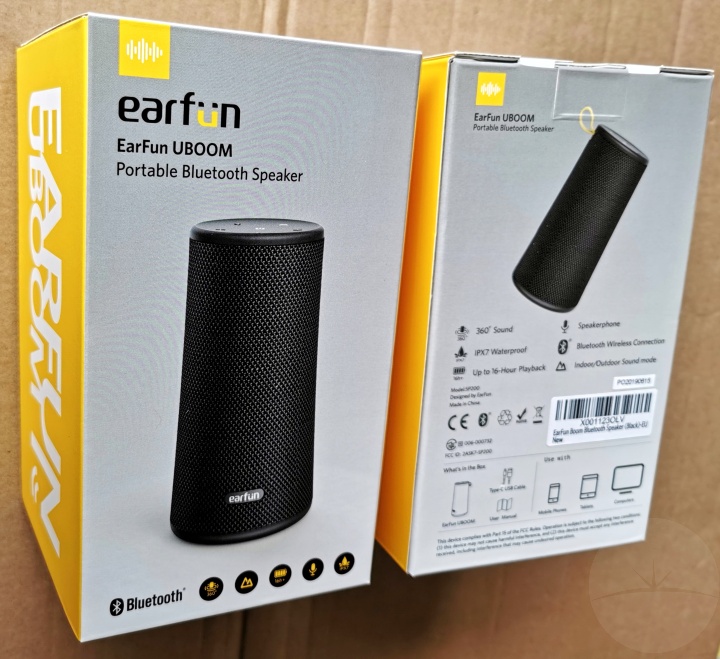 The UBOOM stands at around 6.5″ tall with a cylindrical shape that widens towards the base for added stability. Fabric covers the speaker grill sides giving it an all-black design apart from the yellow fabric attachment loop fixed near the top. Control buttons are up top while opening a waterproof cover at the side reveals both 3.5mm aux and USB Type C charging ports (you don't get an audio cable but a short USB-C charging cable is included).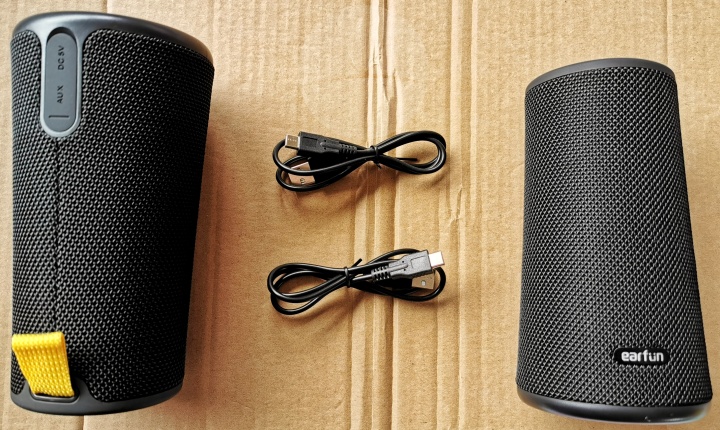 The power button is located at the centre of 5 other buttons – play/pause/answer, volume + and -, Bluetooth pairing and a special Outdoor mode button. Repeat presses of the play button skips tracks (2=forwards, 3=back).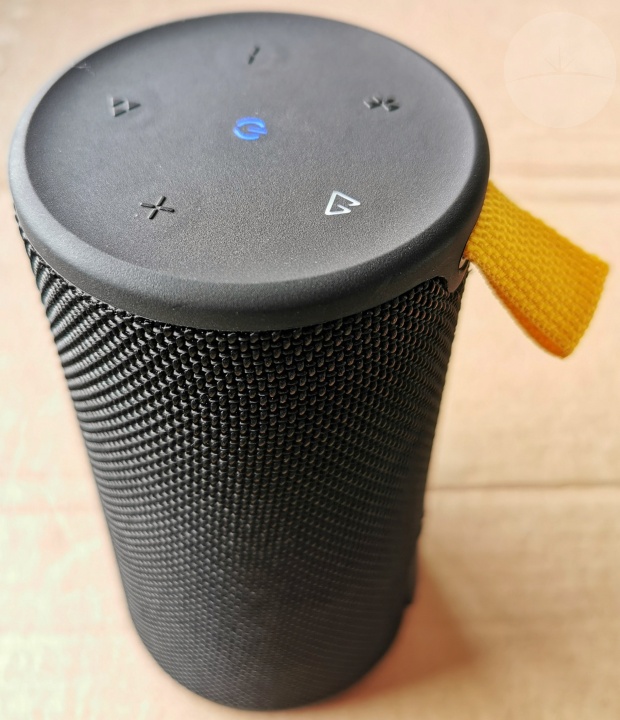 Now coming to the audio, UBOOM has two active 12W drivers and two passive radiators. These fire left and right to give a room-filling 360° sound. Audio quality is good with clear mids and highs and a rich, satisfying bass. The speaker is capable of getting considerably loud, but the bass-heavy sound signature you get in indoor mode can begin to sound a little distorted at high volumes.
Switching to Outdoor mode helps, but if you really need high quality, high volume audio then the UBOOM has another trick up it's sleeve. You can easily pair two UBOOMs together to act like a stereo, with each acting as the left or right speaker. Hold down the Bluetooth button on one for 5 seconds to set it as the left. Then do the same on the other to have it connect to the first and act as the right. Although they need to be powered-on separately, from then on they automatically find each other and you can use the controls on either speaker.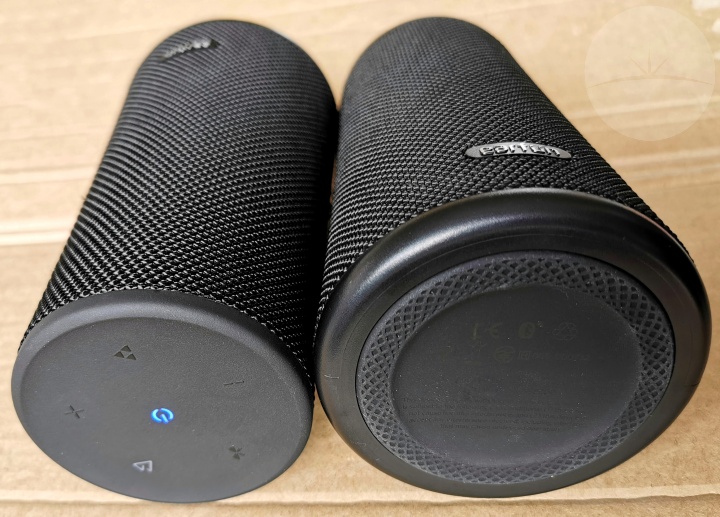 Those with budget concerns mightn't like to shell out for two speakers, but at just under $60 each you'll be able to get a couple of these for around the price of one speaker from some big-name brands. And having two of these paired creates a sound and volume way beyond anything you'd get from a small solitary speaker. Position one UBOOM at opposite corners of a large room to fill it with sound, or crank them up to get that outdoor party started.
The Bluetooth range of this speaker is up to 30 metres (100 feet) and I encountered no drop-outs or other reception problems. Speaker phone functionality also works well with clear audio on both ends of the call.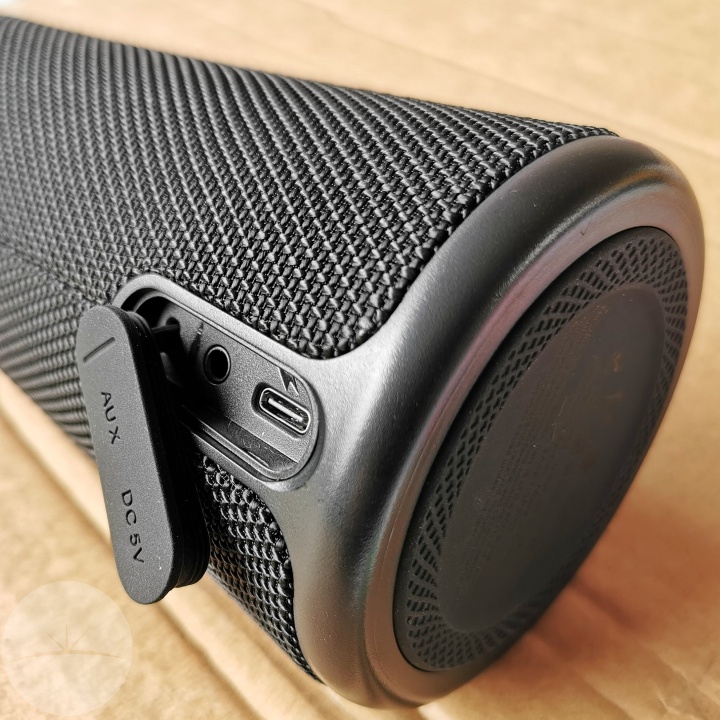 It can take up to 4 hours to fully charge the internal 2200mAh battery, and with up to 16 hours of battery life you'll then have no trouble enjoying this speaker all day. EarFun should be applauded for having one of the first speakers we've seen with a USB Type C charging port rather than the older Micro USB variety. Not only is this more future-proof, but it also makes charging more convenient for those of us already using a phone with USB-C.
Overall the EarFun UBOOM is definitely a good speaker for the price. It's well made, waterproof, fully featured, has great battery-life while delivering a nice sound with plenty of volume. What really sets it apart however is the excellent stereo output you can get by pairing two of these babies together. Check out the links below for more details…