EasyAcc PB6000CBL is an ultra-slim 6000mAh power bank with a built-in non-removable Lightning cable that's been MFi certified for charging Apple devices.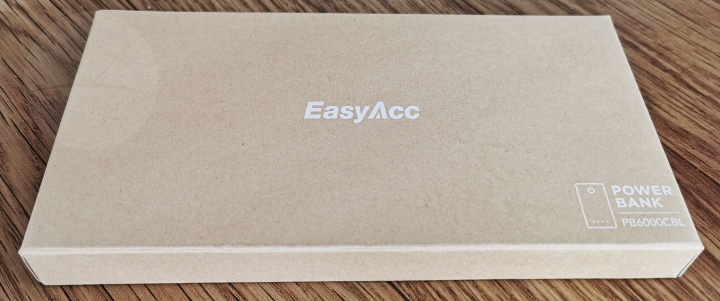 Measuring around 5″ x 3″ and being only about a quarter of an inch thick makes this external battery extremely portable – it'll slip easily into your bag or pocket and won't weigh you down.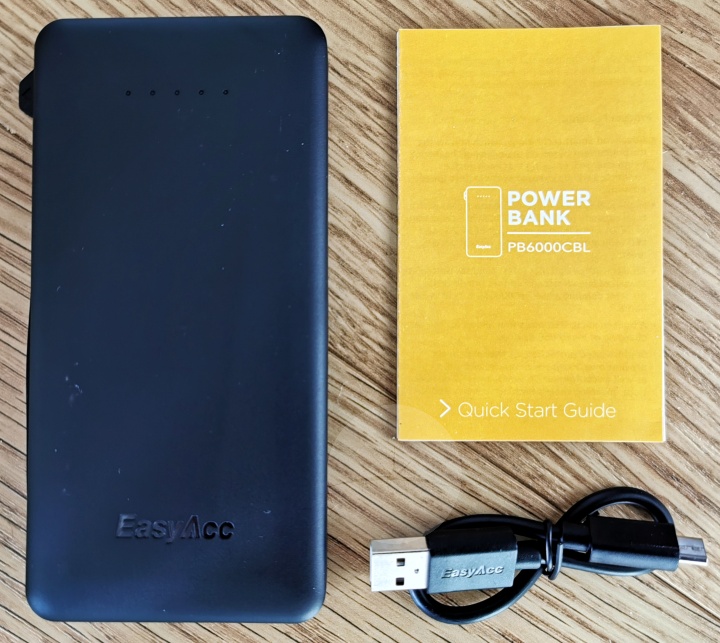 The stand-out feature of this power bank is the flat rubberised cable that's tucked into one side. This version comes with a Lightning connector that's compatible with iPhones and iPads (but a Micro USB version is also available). The cable stays out of the way until you need it and there's a pull tab that makes it easy to pull out when connecting to your phone.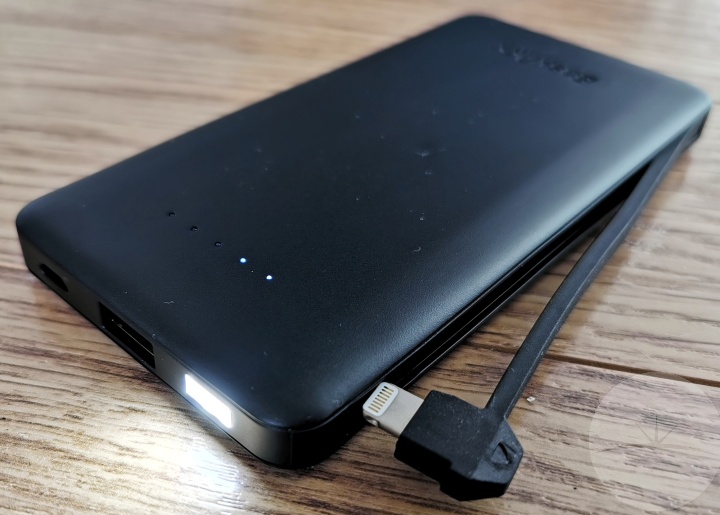 The opposite side has the power button, while two ports sit at one end along with a flashlight LED. Double-clicking the power button turns this LED on and off. While it's no floodlight, it's certainly bright enough to let you get around in the dark and will last for ages with a battery this size.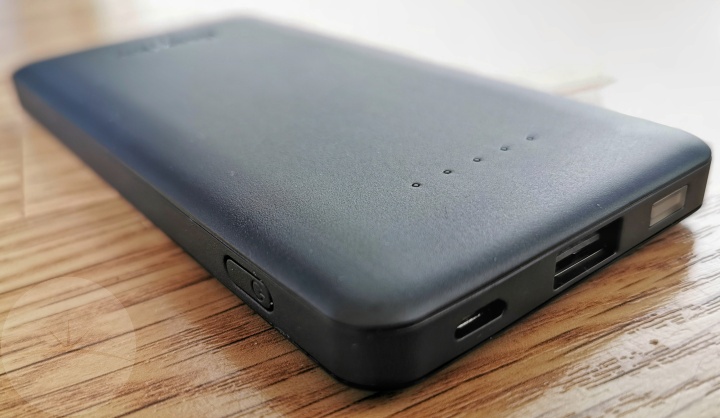 Recharging PB6000CBL is via its Micro USB input port and there are 5 tiny white LEDs on the top of the device that indicate charge level. A short Micro USB cable is included and the battery can accept 5V 2A for a full recharge inside 3.5 hours. As it's targeted to Apple users, a Lightning input port would probably have been more convenient, but maybe including this would have ended up making the power bank more expensive.
Total output is 5V 2A, with this being shared between the Lightning cable and full-sized USB Type-A output port that's available for charging your other devices. This means charging will likely be slower than your regular charger since this cable and USB port are only able to output 1A each (even with one device connected). The 6000mAh capacity is decent considering this power bank's small form factor and should be able to give most devices a couple of full charges.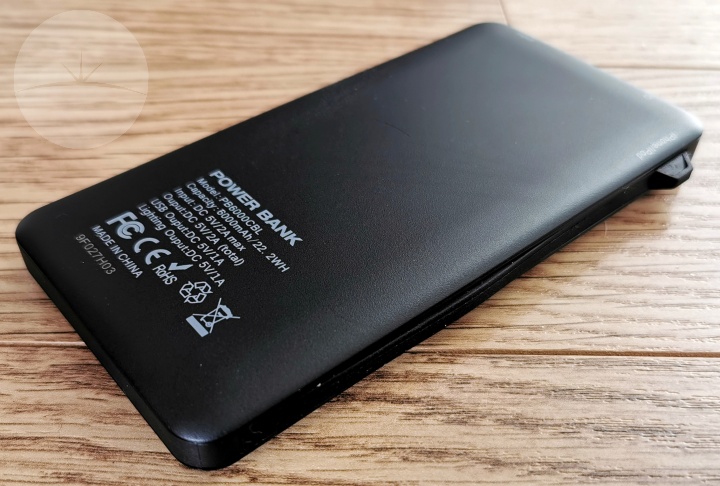 Currently selling for $16.99/£17.99, EasyAcc PB6000CBL is reasonably priced and will be a handy little power bank for Apple users. Build quality is good and the integrated cable seems robust. With it's small, slim design the portability it offers will be hard to beat since you don't need to worry about carrying a separate cable. Follow the links below if you'd like to buy one.