A decent gaming mouse can mean the difference between victory and pwnage. Today we're taking a look at a couple of EasySMX's latest budget offerings. The cheaper option is the £10.55 / $13.99 V18, while you can get the T47 for a little extra at £14.99 / $16.99.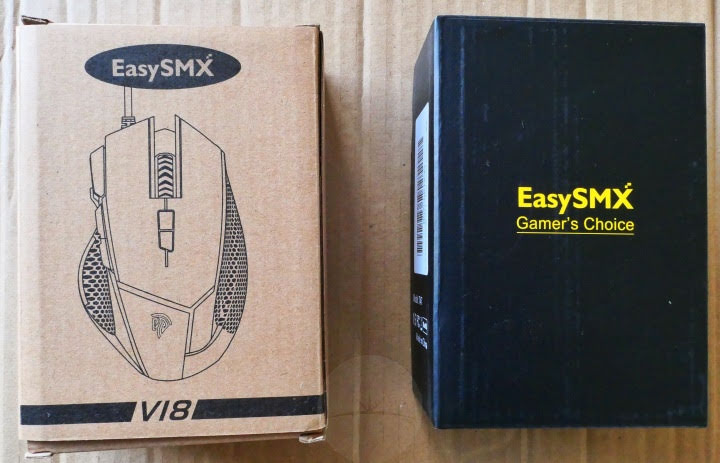 You can definitely see the price difference in terms of general presentation and build quality. The V18 comes in a recycled cardboard box while the T47's box is made from the more glossy variety. A nicer plastic has also been used for the shell of the T47 and it has aluminium pads on the base for smooth mousing. However I'd prefer the braided cable of the V18 compared to the TPU coated wire used on the T47.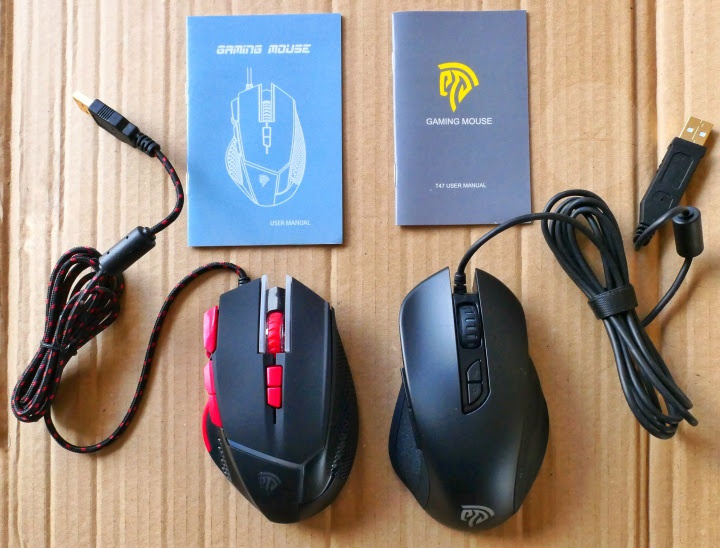 The black and red design of the V18 is matched by a glowing red logo, scroll wheel and Y-shaped stripe on the back. Below the rubberised mouse wheel are + and – buttons that adjust the 8 steps of accuracy between 400 and 4000 DPI. On the left side are 4 additional buttons – fire, back, forward and a sniper button that when held down temporarily drops the DPI to 400 for a stabilized shot.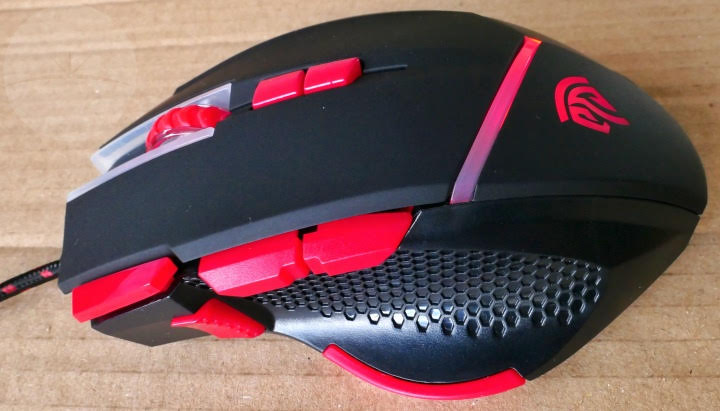 The T47 has similar backlighting but supports 6 different colours and moves the light strip to a ring around the base. This time one button below the scroll wheel adjusts DPI between 750 and 10000, with the colours of the lights changing depending on which DPI you've selected. The second button below this adjusts the backlight mode between off and 5 different fading/cycling effects. At the side this mouse also has back, forward and sniper buttons but no fire button.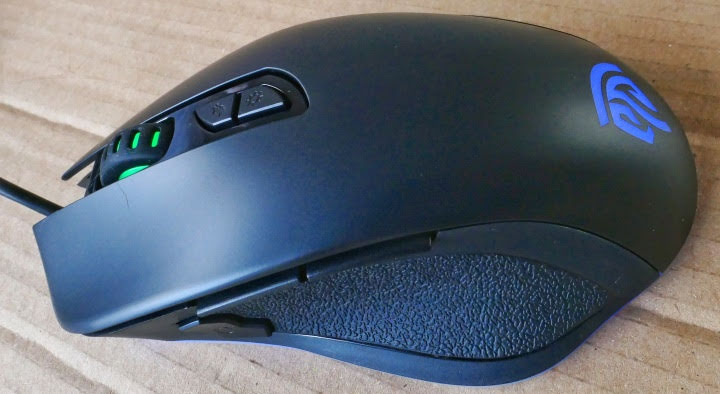 EasySMX also have a Windows mouse configuration application available for download from their website that works with all their gaming mice. This software allows you to set up different profiles, remap button function, set up macros and even control LED colour (if your mouse supports it).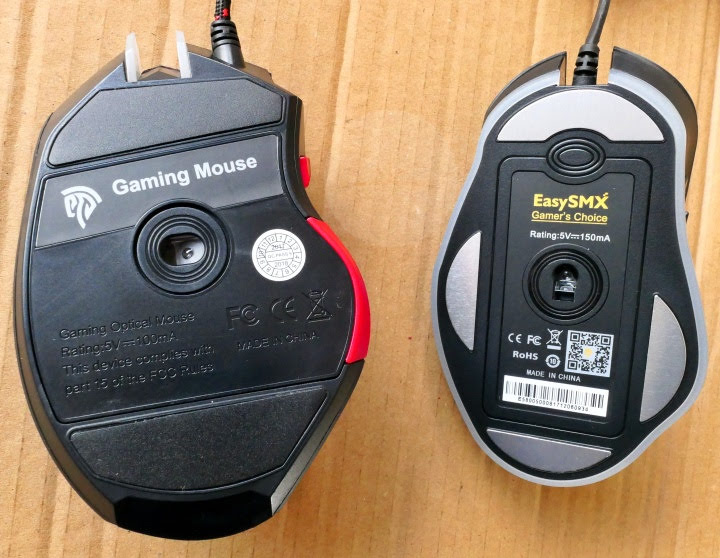 Both mice were immediately recognised and automatically began working when plugged into a spare USB port on my PC. Mousing was smooth and accurate, with the DPI button adjusting sensitivity to my liking. All the buttons and scroll wheel have a nice solid click to them and I found both these mice comfortable to use – even for extended periods of time.
There's no denying that the V18 is a good gaming mouse for the money. However if you can, I'd recommend paying a bit more for the T47's better build quality, accuracy and choice of backlight colours. Both mice are well worth checking out from the links below since they're comfortable, accurate, responsive, well made and can be reconfigured to your liking.