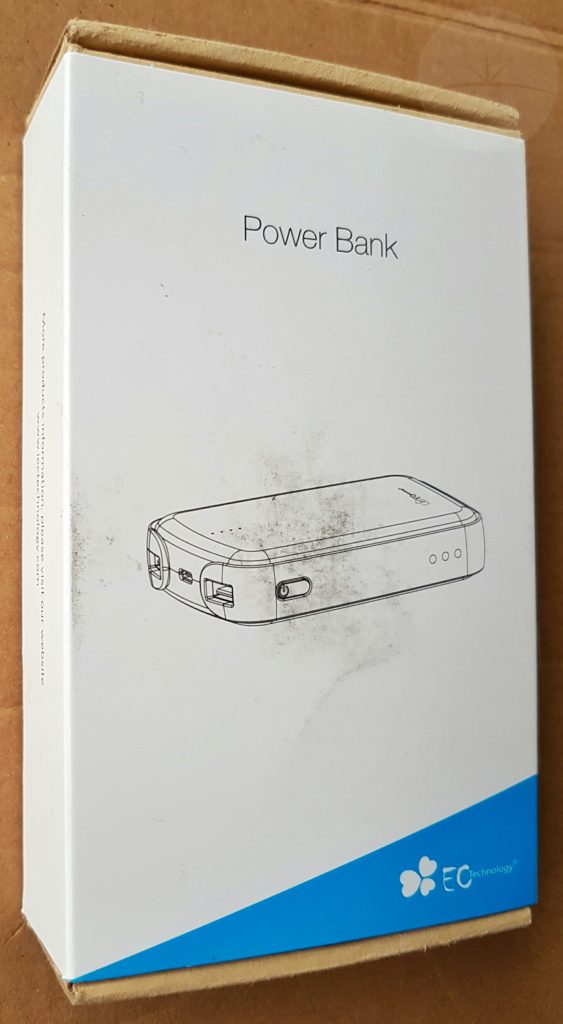 If your latest gadget comes with reversible and higher amplitude USB Type C connector goodness, chances are you're looking for a new power bank to match. As well as the usual Micro USB input and USB-A output ports, this compact external battery from EC Technology boasts a handy little USB-C combined input/output port.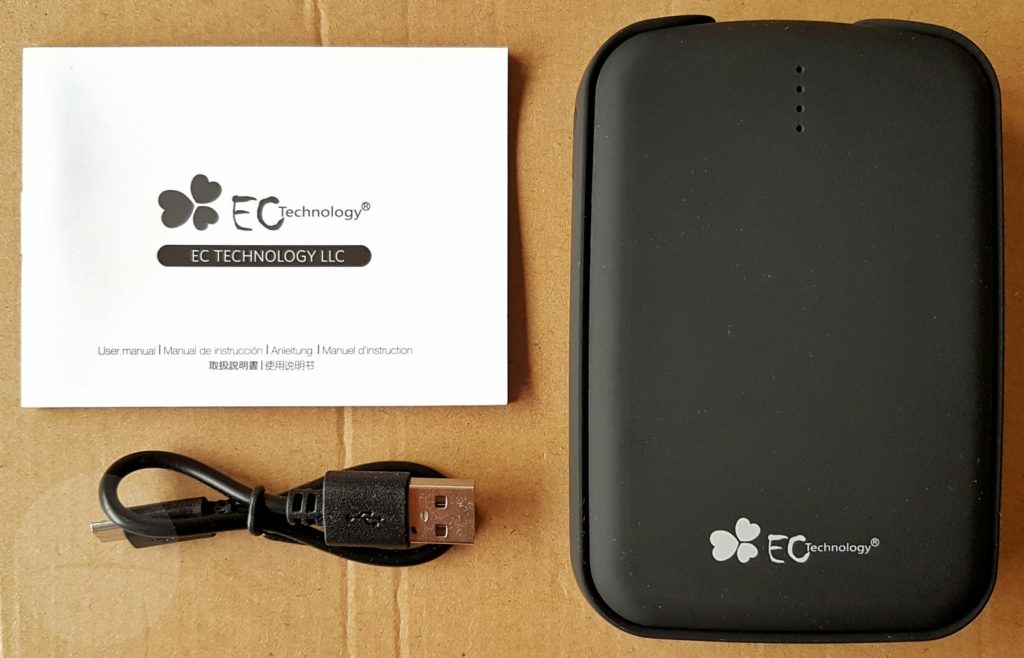 The other remarkable thing about this power bank is that they've managed to cram a very respectable 12000mAh capacity into a remarkably compact soft-touch black plastic shell. It has 4 blue charge level indicator LEDs on the top, while the ports are all at one end (with the power button and Micro USB input ports on the sides). The full sized USB output ports have been angled outwards slightly which is a nice touch as it make things less cramped when plugging in multiple devices or cables.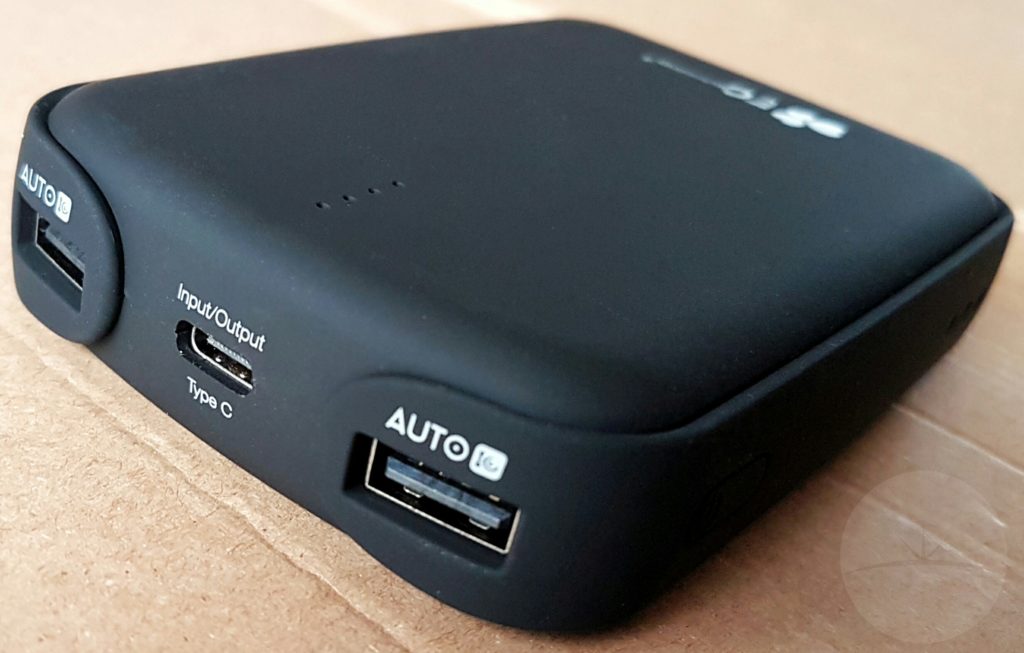 The USB-C I/O port is 3A meaning it can charge and be charged at a faster rate than the other 2A ports. A 3A charger brings the recharge time from flat down from 7 hours to just under 5. All the usual safety features are included to protect your precious gadgets.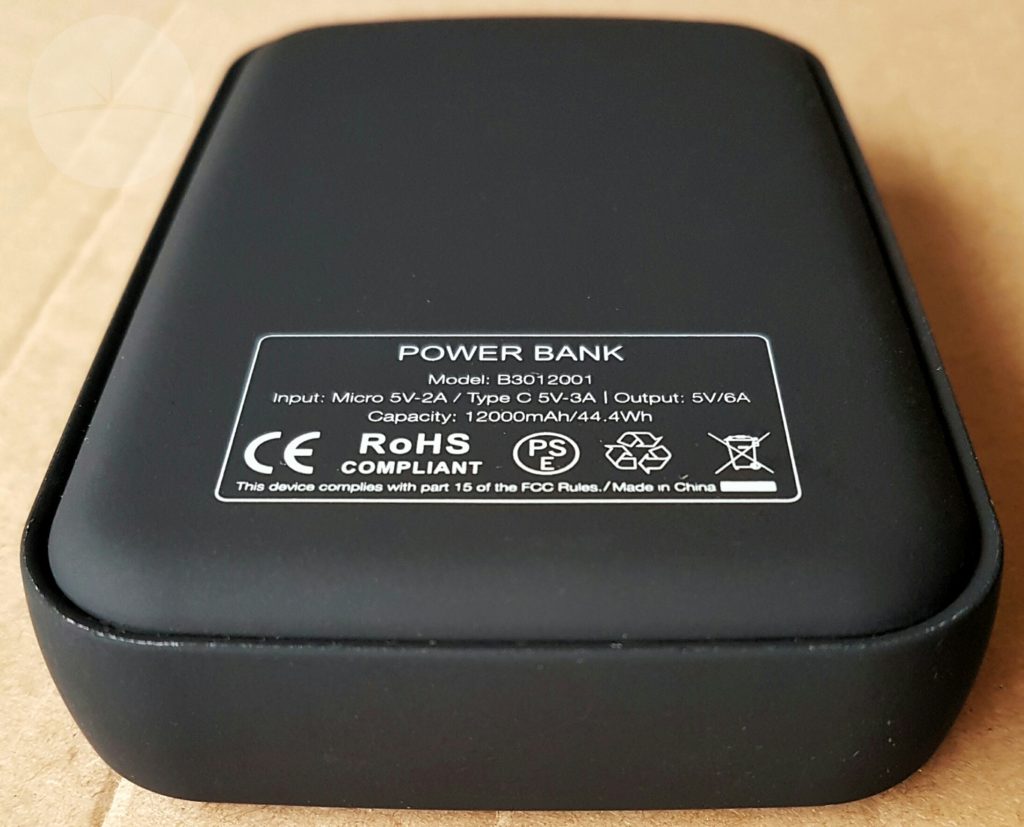 This little unit is fairly light and feels great in the hand meaning you'll have no problems carrying it around with you all day. Even power users will struggle to drain this baby inside a day, and with normal usage it has enough juice to keep most phones going for at least 2 or 3 days.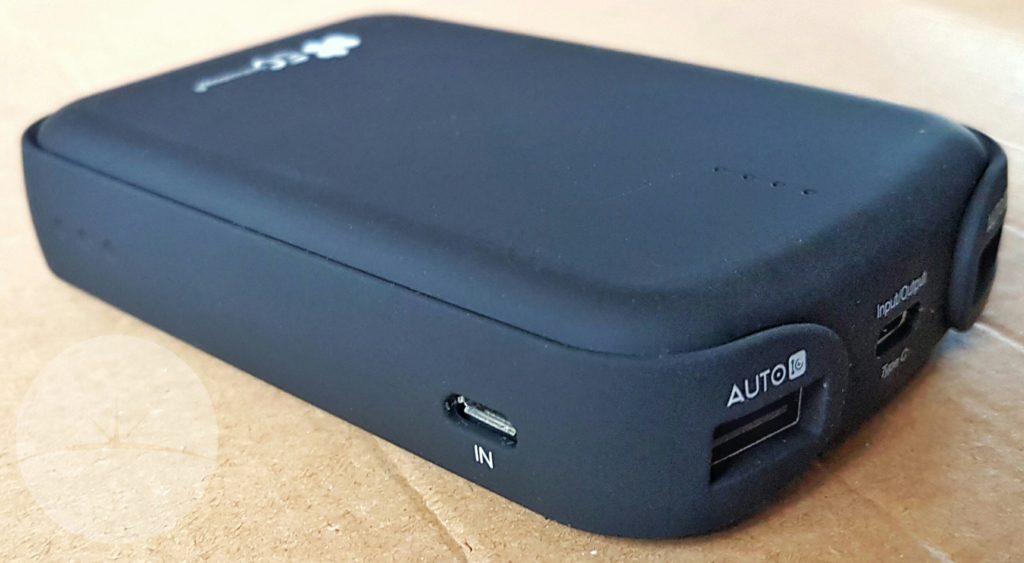 With USB-C slowly beginning to replace Micro USB, having both included makes this an ideal external battery to ease us through this transition period. Factor in the build quality, decent capacity, great performance plus that compact design and I think EC Technology are definitely onto a winner with this great little power bank.