We already reviewed a handy little foldable Bluetooth keyboard from EC Technology a few weeks ago but now it's the turn of it's bigger brother that includes an integrated trackpad.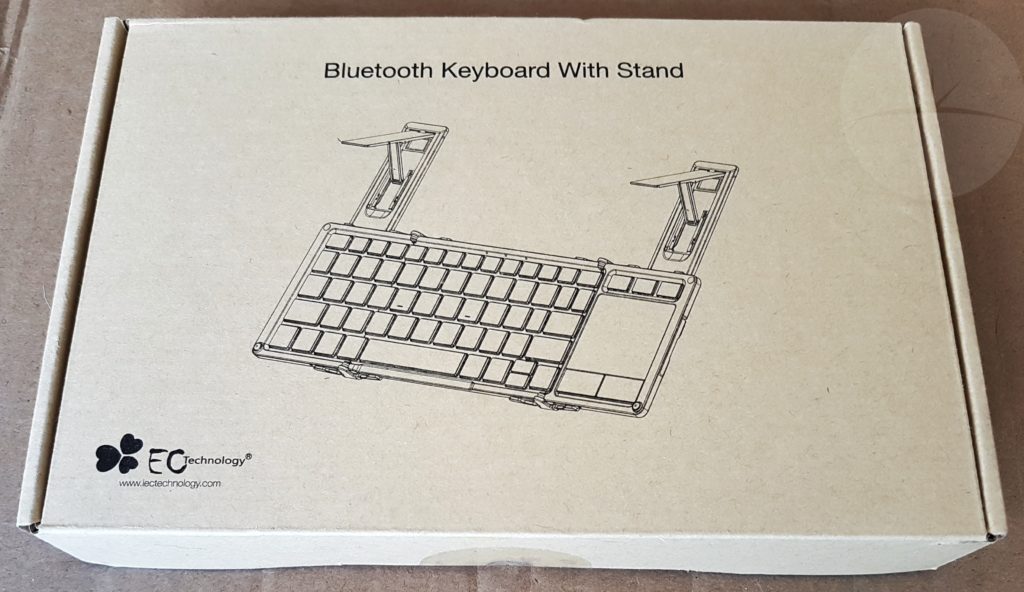 EC weren't able to fit a trackpad into the same highly pocketable bar design, so instead of the horizontal fold this keyboard has two hinges that fold vertically. This isn't quite as neat but overall it's still fairly small and easy to carry.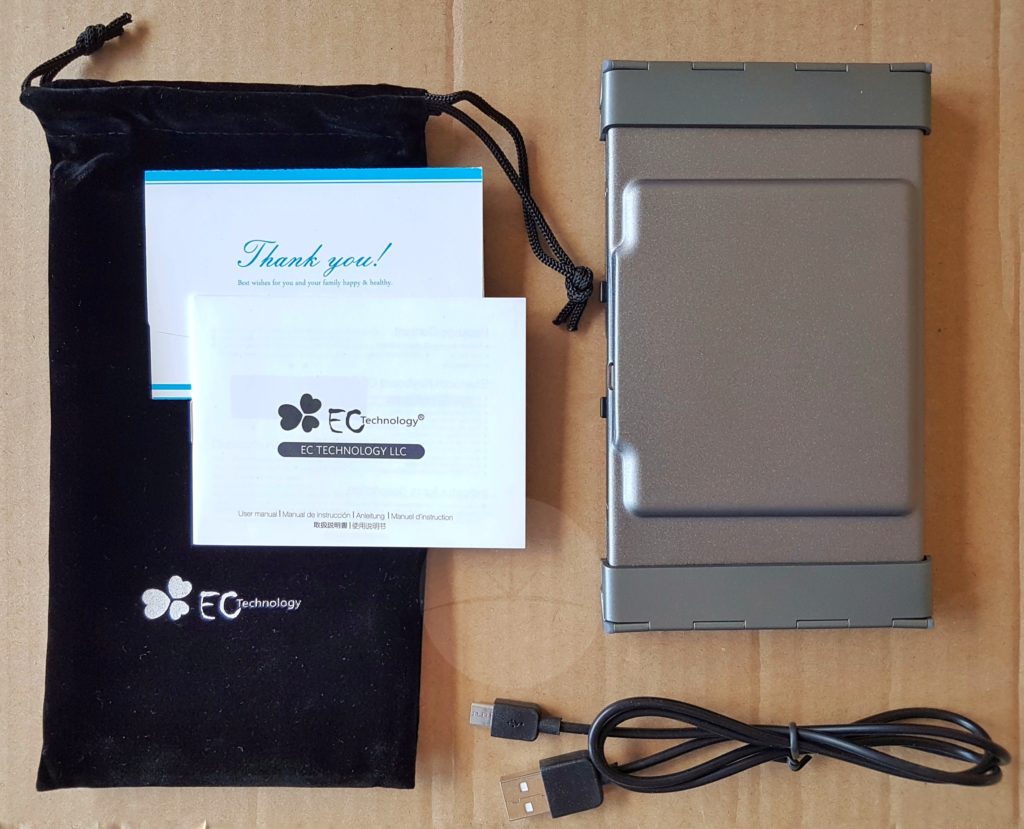 Unfolded it has a very similar keyboard as before but with the addition of the trackpad and buttons on the right-hand side. Below the trackpad you get the usual left and right mouse buttons plus this time we get dedicated buttons at the top for switching between up to 3 paired devices.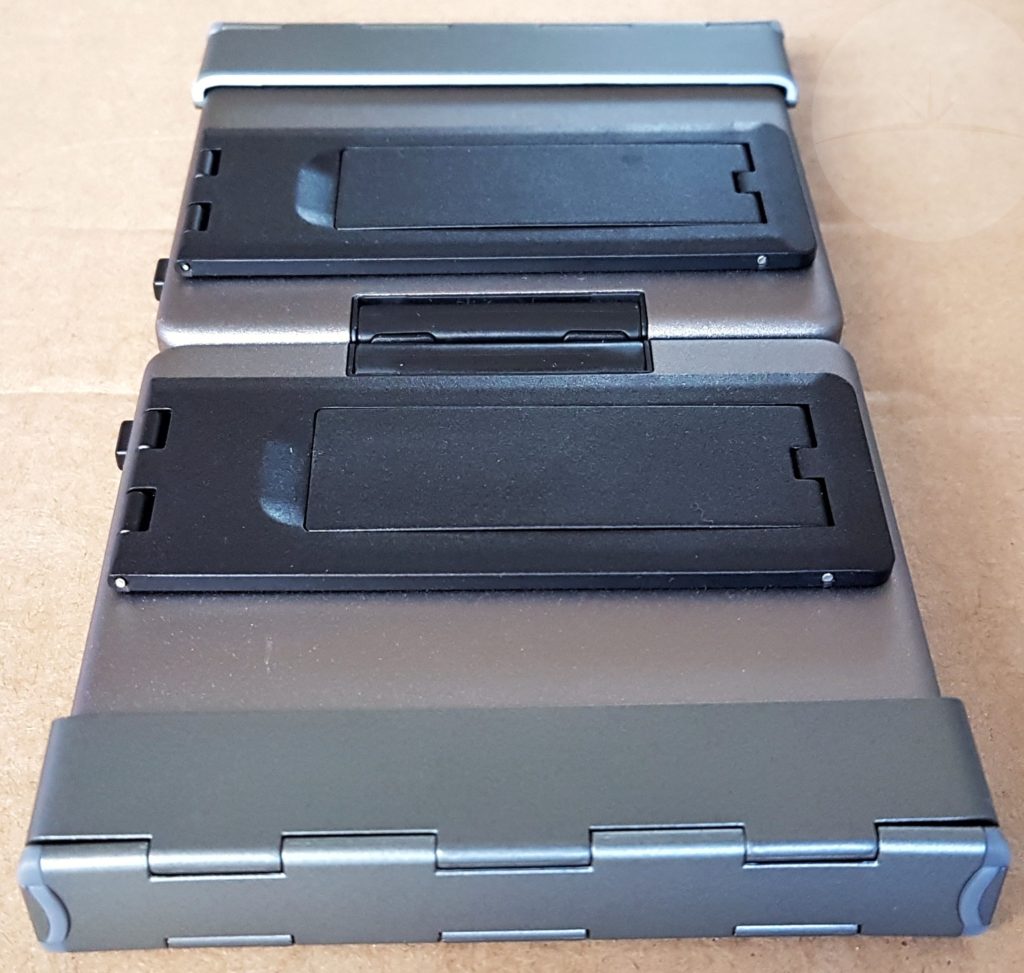 Another design change is the tablet stand at the back which has two supports that unfold from underneath. This design does seem more stable, but the supports are pretty far apart – for smaller devices you have to pick one side or the other as they're too far apart to allow both to hold a phone or even your average 7" tablet (one support still works fine but something about it doesn't feel quite right due to the lack of symmetry).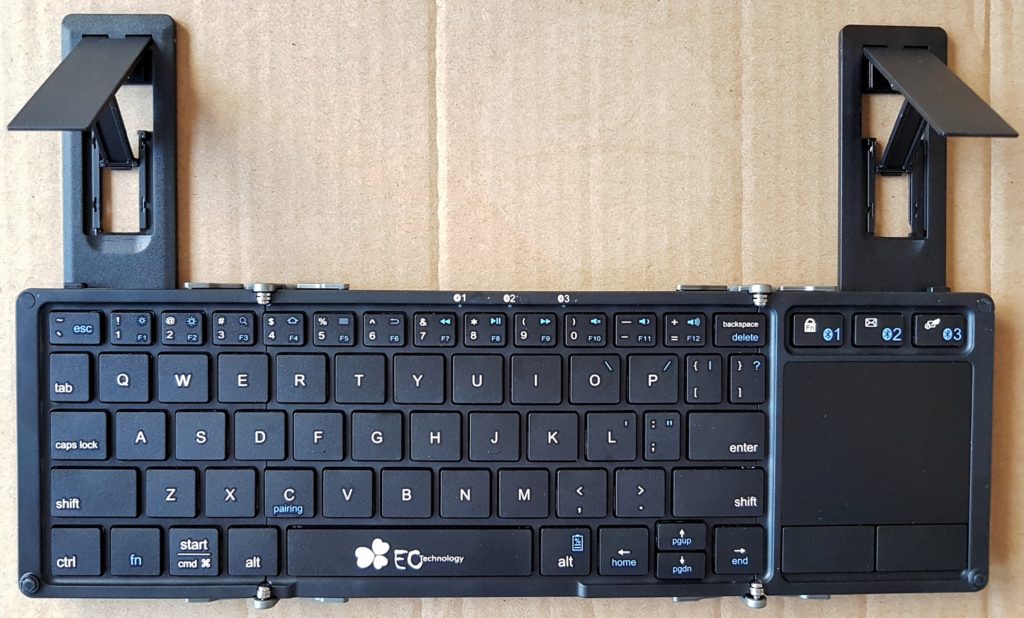 In use there's very little to differentiate the typing experience between the two keyboards, and it's really the trackpad that sets this device apart. I found the trackpad smooth and responsive, making using it a lot more like a laptop than needing to repeatedly lift your finger to the tablet's touchscreen.

If you just want a highly portable little keyboard to help with typing on the road then this model is likely all you'll need. However personally I find a trackpad really useful and I'd pay the little bit extra to get this version. Regardless, both keyboards have a sturdy aluminium build, work well, have long battery life and deliver a much better typing experience than a touchscreen.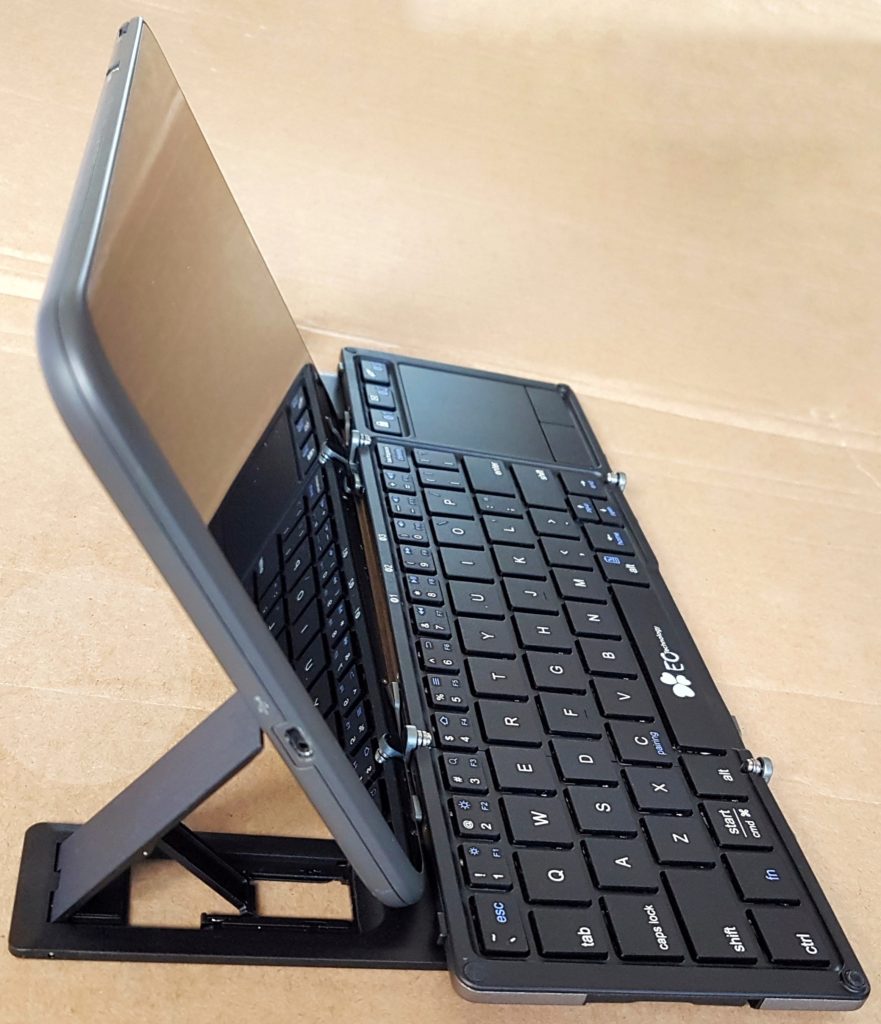 You can check this model out from the Amazon links below…