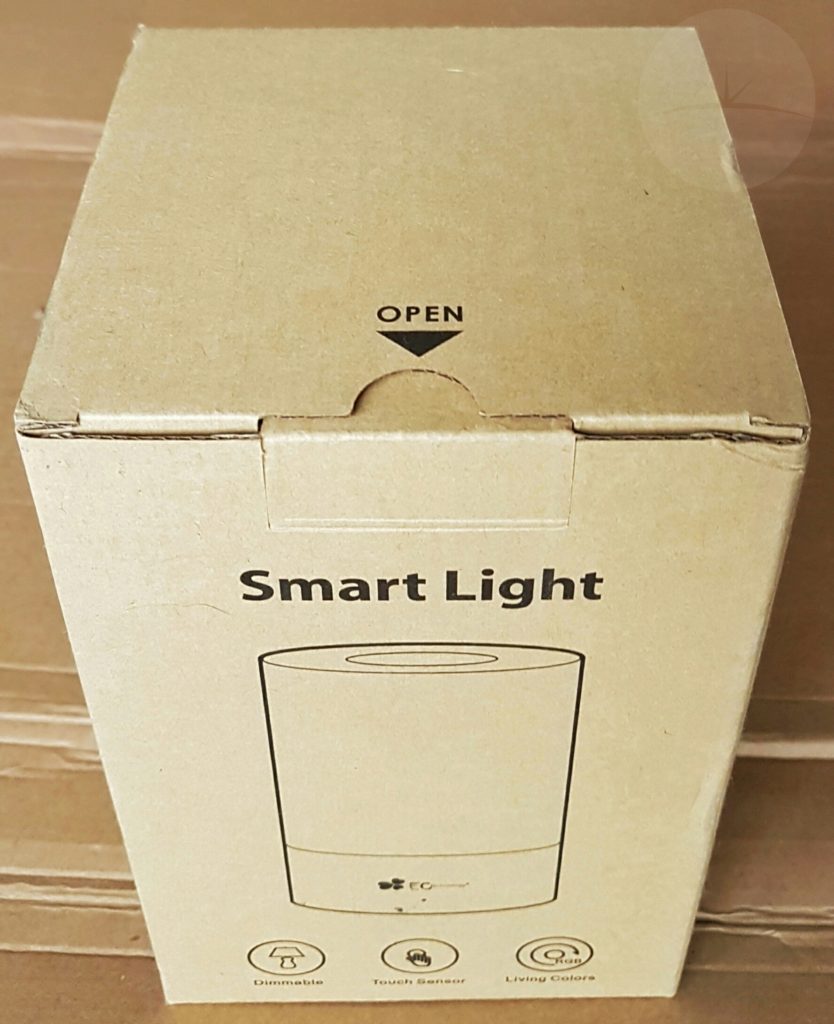 Standing at just over 6" high this cylindrical table lamp has an aluminium base and white ABS plastic lamp shade. It is very power efficient running on only 3W of electricity, and comes with an instruction leaflet and a USB charging cable.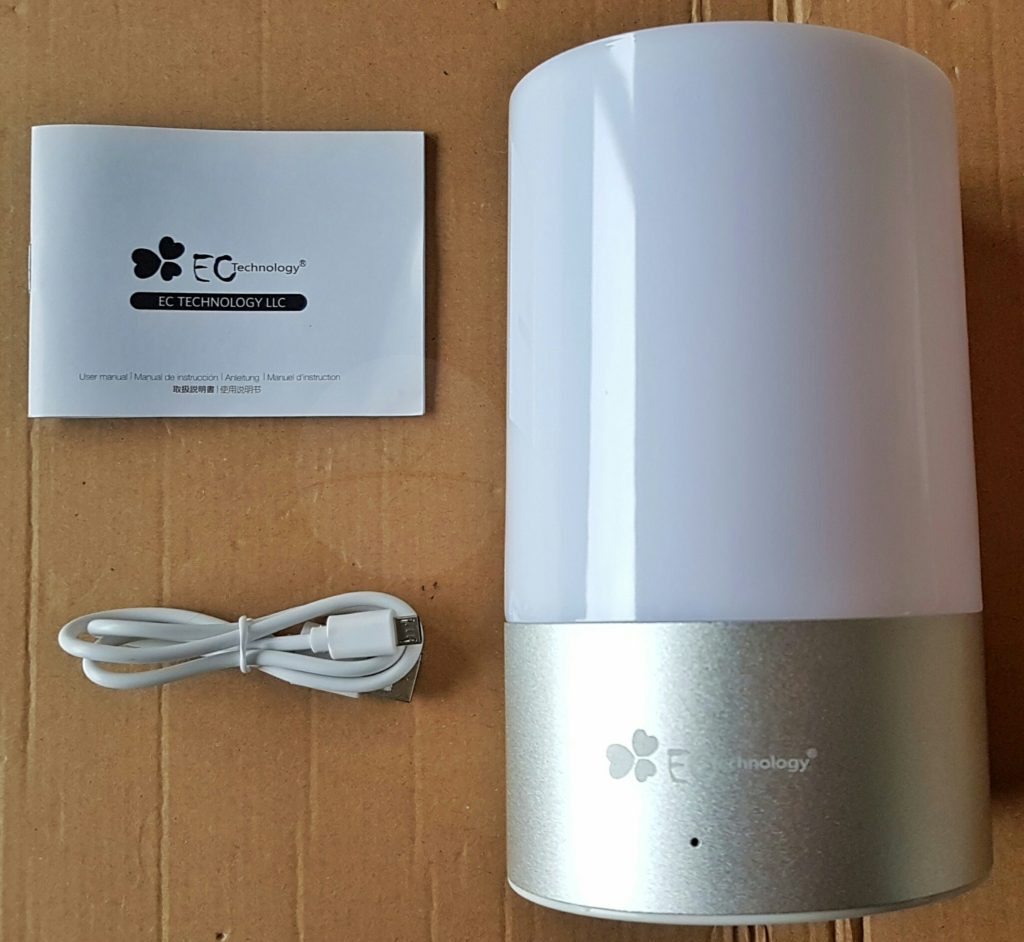 To charge the internal 3600mAh battery you'll need your own USB power source which can connect with the supplied cable to the standard Micro USB port on the back. This takes a couple of hours to fully charge after which you should get between 2 and 11 hours of light depending on brightness settings.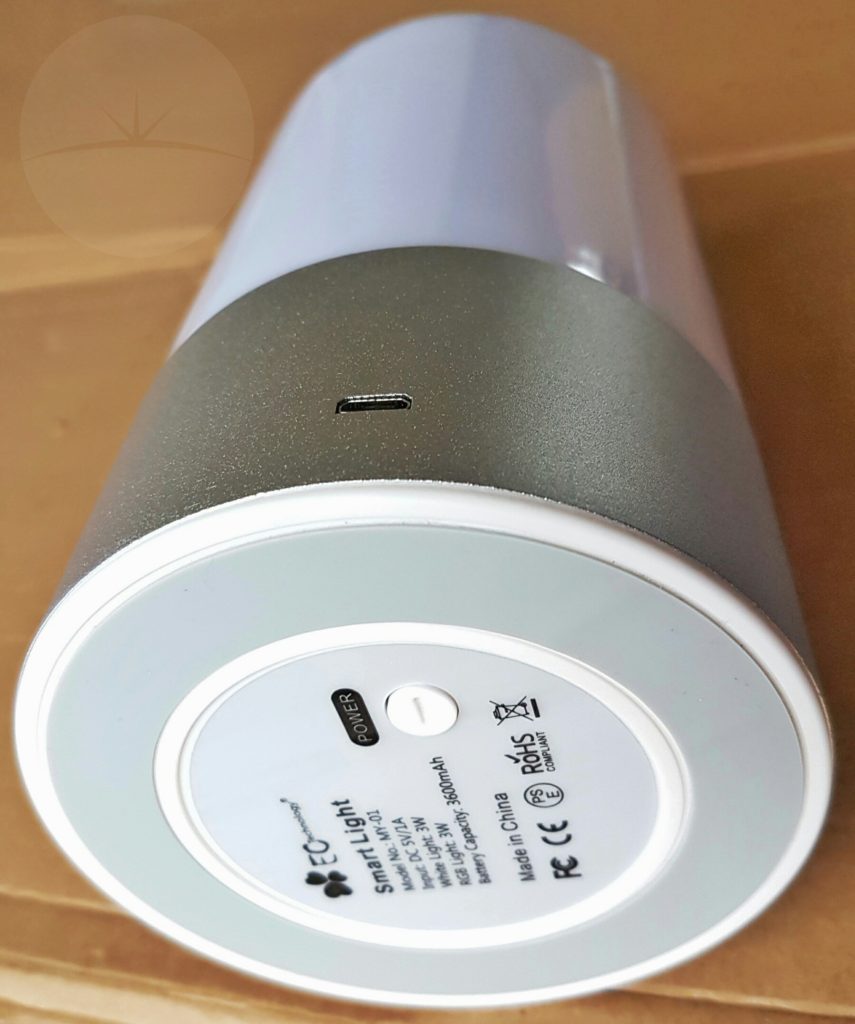 Once you hold down the on/off button on the base, a small LED indicator at the front lights up blue to show that it's powered up. The lamp is then controlled by touching the aluminium circle on the top. A single tap activates the white light and toggles between off and 3 brightness levels. It gives a fairly neutral (not too blue or yellow) white light, with the lowest setting suitable for background lighting and the highest being bright enough to light a small room. The lampshade does a good job of diffusing the light and your eyes never get dazzled.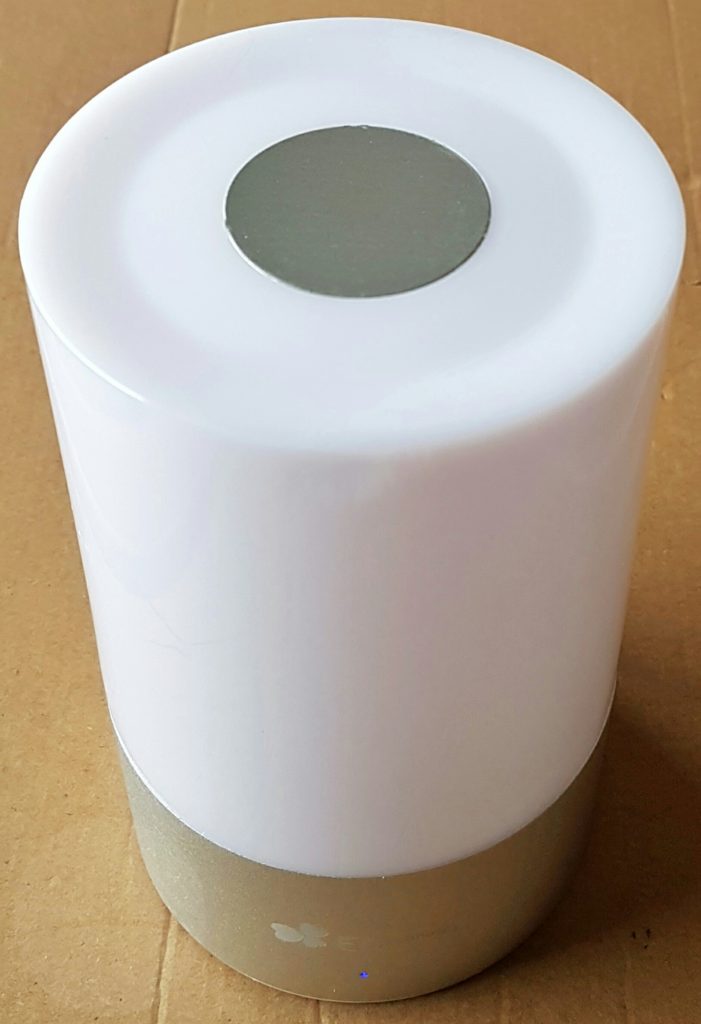 Hold your finger on the base for a few seconds and the lamp starts slowly cycling through a wide range of colours. In this mode you can simply tap again to stay on a colour – or again to start it cycling again. While this is probably a little bright for use as a night light, it's perfect for mood lighting.
This lamp is energy efficient and really well made, while the unique design and touch control give a modern and stylish look and feel to your home. This will definitely fit the bill if you're looking for something a bit special compared to your run-of-the-mill desk or mood light. Check it out from the Amazon links below…