I'm a big fan of those Android TV boxes that connect to your TV allowing you to run apps and stream all kinds of media. However they usually come with a terrible button remote which makes using them really frustrating. It takes ages to cursor around making selections, and they're a nightmare when it comes to typing.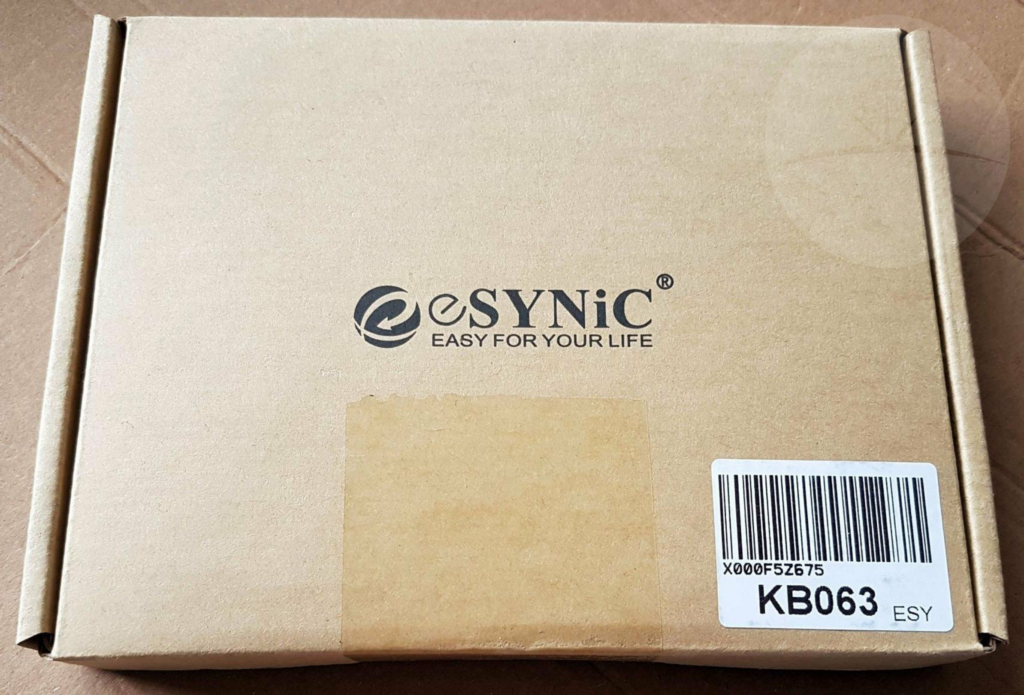 I'd been using an air mouse which is much better as it lets you point at the screen and make selections, but I found this little combination keyboard and trackpad even easier to use.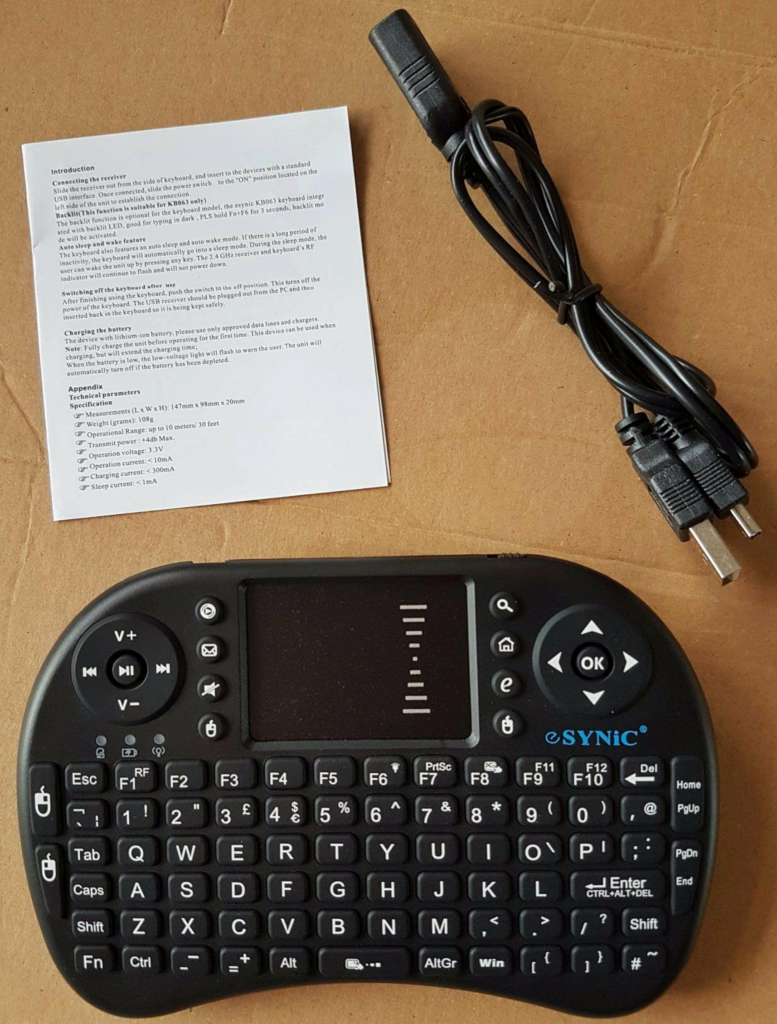 The device is shaped like a flat Xbox controller dominated by a nice little qwerty rubber-key keyboard. The wheel at the top left has the main media controls while the cursor selection keys are on the right. Between them is a small trackpad similar to those found on laptops. A lot of thought has obviously gone into making an efficient layout, and it works really well.

At the top is a small on/off switch and a mini USB port for charging using the included cable. On the back is a hatch that opens to reveal the USB receiver dongle and a long lasting BL-5C rechargeable battery. This battery was commonly used for Nokia phones and so you'll have no trouble finding a replacement if needed.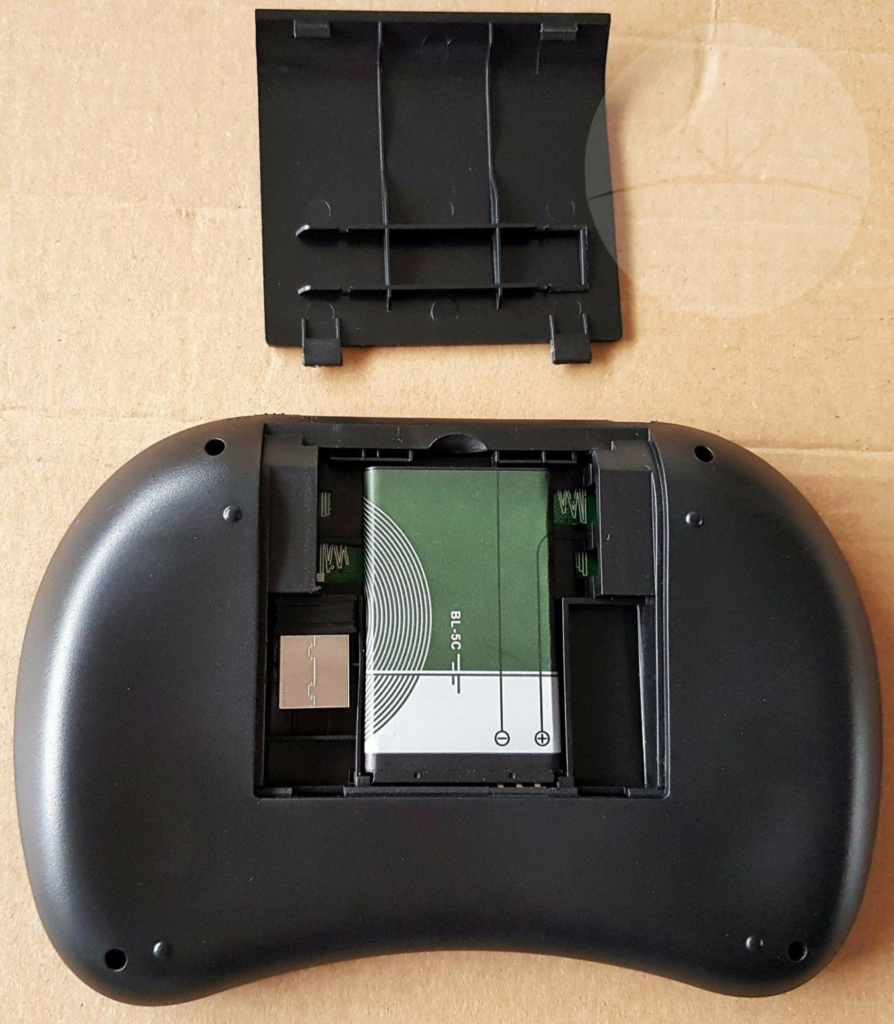 With the dongle plugged into a spare USB port, the device started working right away. For such a small keyboard I was surprised at how nice it was to type on – instead of mushy keys, they're actually quite clicky and responsive. The UK version I tried even has a UK layout so there's no problem finding the £ key. The trackpad was also excellent, even supporting tap-to-click, multi-finger taps for the middle and right buttons and two finger swipes for scrolling.
As this keyboard is small and light, it's perfect for the living room where a bulky device would get in the way. You can even use it in the dark thanks to the optional backlit keys. I found the design worked really well for controlling a media PC in this environment and I think at the selling price you'll find this really hard to beat.