HiFiMAN RE-400 Waterline are $29 in-ear monitor earphones that deliver audio performance way beyond what could be expected from their budget price-tag.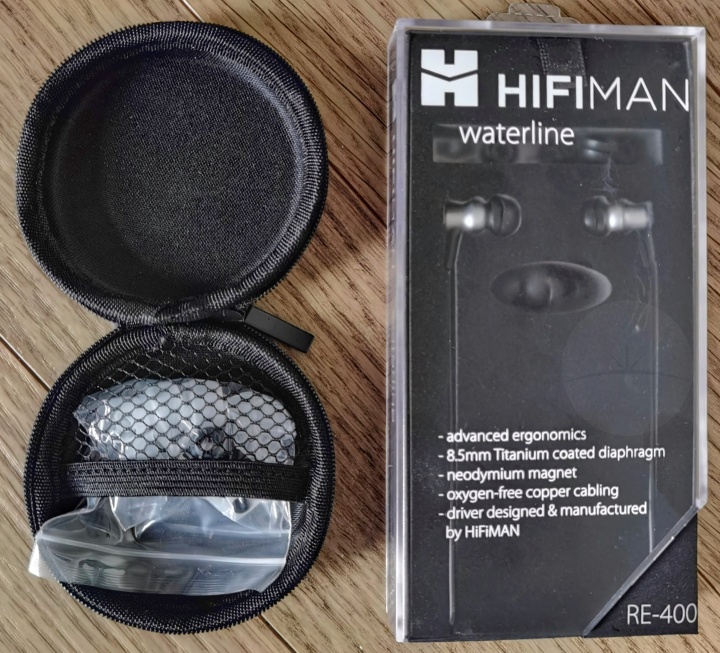 They come nicely packaged with a handy zipped carry case and a wide selection of ear-tips – single and double flanged, in sizes that ensure a great fit and a decent seal suitable for just about anyone's ear-canal.
The earpieces are very small with a nice metallic matte silver body. They have a simple rounded design compared to a lot of IEMs we see which are ergonomically shaped to match the human ear. This small, round design has the advantage of allowing them to be worn in one of two ways – with the cable running downwards, or alternatively around the back of the ear to prevent snags. We found them comfortable to wear in either configuration and we encountered no issues with microphonics. Take the time to get fitted with the right tips and RE-400 do okay in terms of sound isolation. However you will still be aware of any loud noise going on in the background.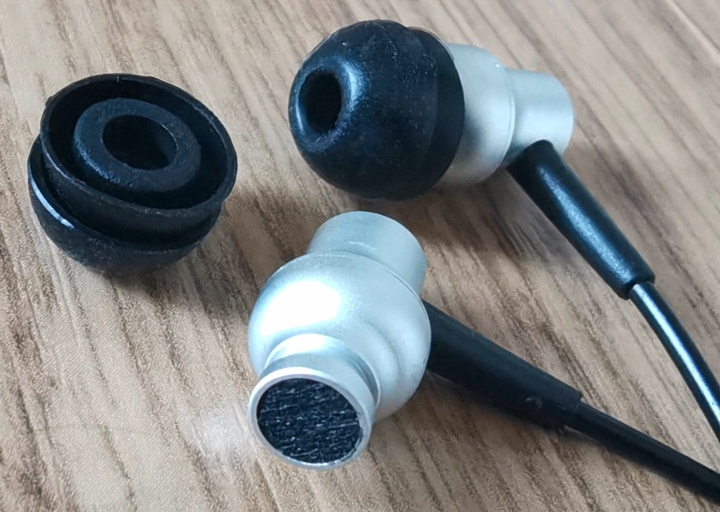 The 1.33M braided cable is a nice length and has a right angled 3.5mm connector with sturdy insulation. However the two thin cables running up from the splitter to the earpieces do seem a little flimsy and we'd expect these to be a weak-point in terms of long-term durability. There's no in-line remote in this model, but HiFiMAN do offer separate versions that include one for both Android and Apple devices.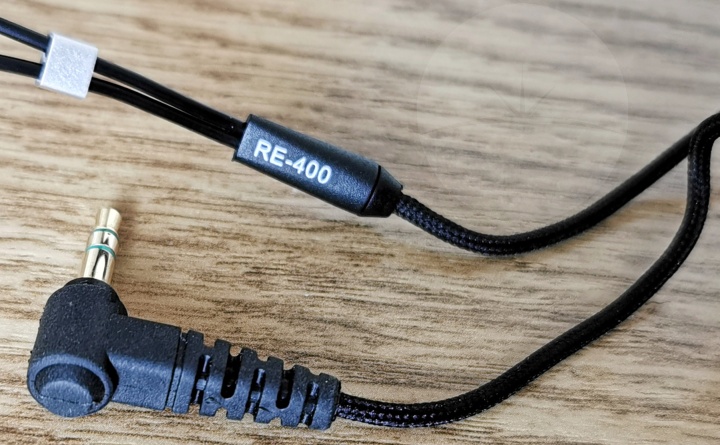 RE-400 get their "Waterline" name from their nicely balanced sound and flat response curve. The unenhanced, accurate bass combines with some fantastic mid-range clarity and a detailed, well extended treble response. We also enjoyed the distinct instrument separation offered by the wide soundstage.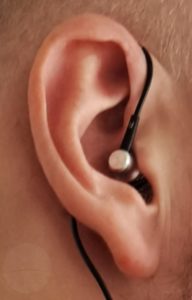 While HiFiMAN RE-400 Waterline wouldn't be best suited to bass-heads, those looking for accuracy will find the balanced sound quality a delight. The one concern we have is with build quality so we would recommend making good use of the included carry case. However overall these IEMs are definitely well worth the $29 asking price. Follow the links below for more details.