HIFIMAN TWS600 are TWS earphones that combine an ergonomic design with natural and detailed audio, IPX4 water resistance, 150M Bluetooth 5.0 reception and a total of 38.5 hours of listening time.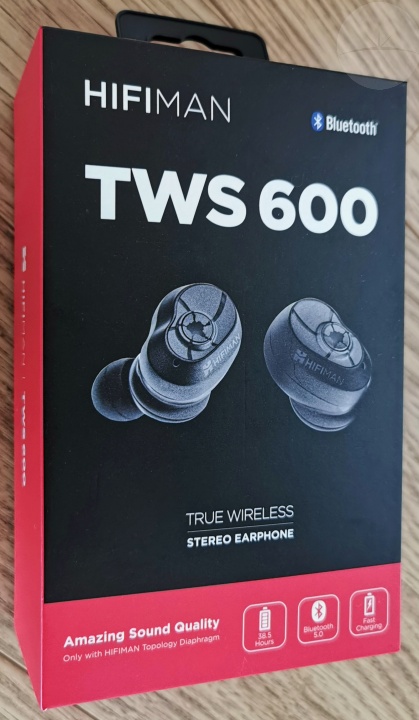 Along with the earpieces and their charging case, you get an instruction booklet, USB-C charging cable and loads of different ear-tips (including the double and triple flanged variety). These ensure you'll get a good fit, but unfortunately a few of the longer designs do raise an issue where the earpieces no longer fit inside the charging case unless you remove the tips first.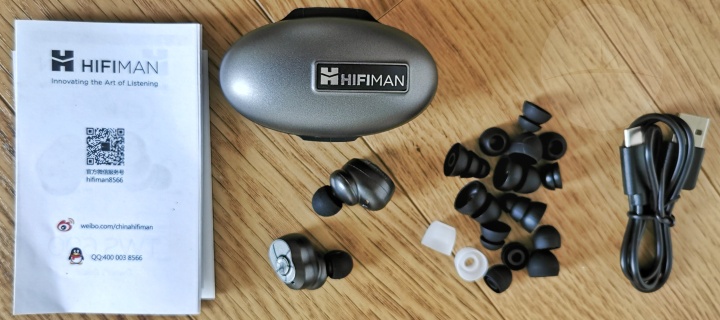 We've seen smaller charging cases, but overall this one is fairly compact and easily pocketable. The metallic plastic shell feels a little on the cheap side but we'd expect it to stand up to long-term use. The USB-C charging port is located at one side and a rubberised base prevents the case sliding around. Strong magnets hold the lid in place which require quite a bit of effort to prise apart. Inside, four orange indicator LEDs show the case's battery level. Once the earpieces are in position they also light up red to let you know they're charging.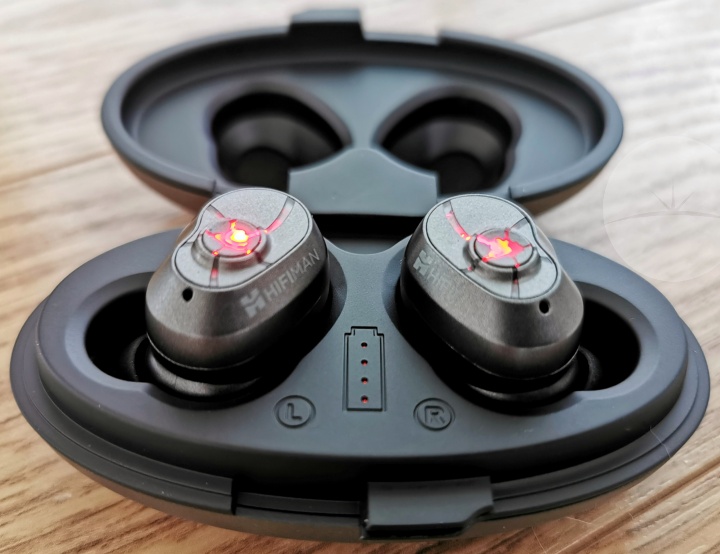 The earpieces also have a distinctive metallic plastic design and twist into the ears for a secure fit. We had no issues with them accidentally falling out and found them lightweight and comfortable to wear for prolonged periods of time. Isolation was good with the right tips, blocking out significant background noise. Tap the push button on either earpiece to answer calls or to pause/continue playback. Double-tapping adjusts volume or you can triple-tap to skip tracks.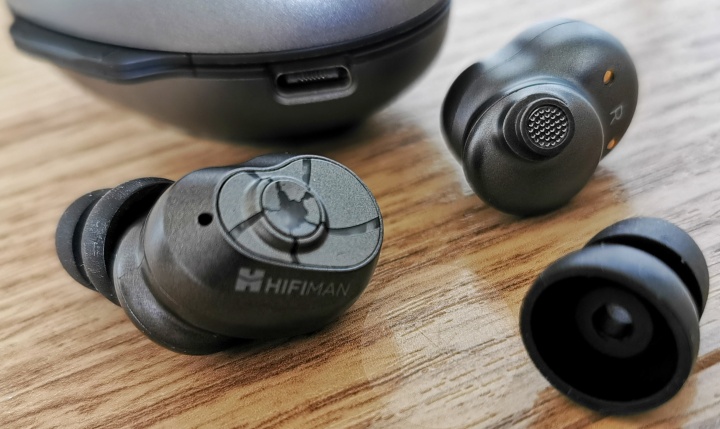 Pairing was easy, with the right earpiece automatically connecting to the left once they're removed from the case. You also have the option of using one earpiece at a time if you prefer. Bluetooth 5.0 wireless reception was excellent, allowing us to keep listening without dropouts – even through walls and far away from the phone.
Earpiece battery life is around 5.5 hours, after which they'll need to go back in the case to recharge for about an hour. The case itself charges with the USB-C cable in under 1.5 hours and this adds another 33 hours to the total listening time.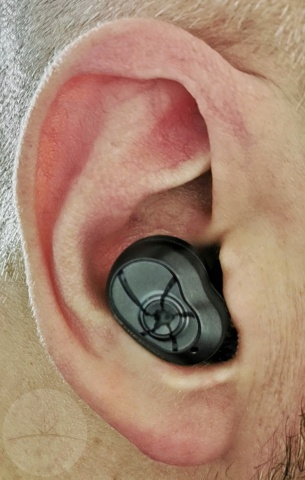 TWS600 have been tuned to deliver some exceptional clarity in the mid to high ranges while keeping the bass tightly controlled. The bass is certainly present and detailed, but lacks enough weight for you to really feel it in your socks. However those looking for a more neutral, balanced sound will love the bright, mid-forward focused sound signature – not to mention its large soundstage and distinct instrument separation. Call quality was also good, although HIFIMAN do suggest removing and talking into one of the earpieces in noisy environments.
Overall HIFIMAN TWS600 stand out from a lot of the TWS earbuds on the market – not just in looks, but also their discerning sound quality. Comfort, battery-life, Bluetooth reception and simple controls make them convenient earbuds to use on a daily basis. Bass-heads will need to look elsewhere, but those who enjoy a more natural (dare I say a more audiophile-friendly) sound should definitely give these a try for the $59 asking price. For more information follow the link below to the HIFIMAN store…