Review: HUDWAY Glass: keeps your eyes on the road while driving
Everyone wants to have a KITT style HUD on their car. To be able to see your speed and the direction you should be going in at a glance does sound really good. Not having to look down, and then around, but to have a central "hub" where you can set the information to display. More expensive newer cars have this as standard, yet at of people aren't going to just go out and buy one. You can get hubs for cars, yet these are also quite expense. So when I saw the  HUDWAY Glass at only $49, it was an incredibly tempting offer.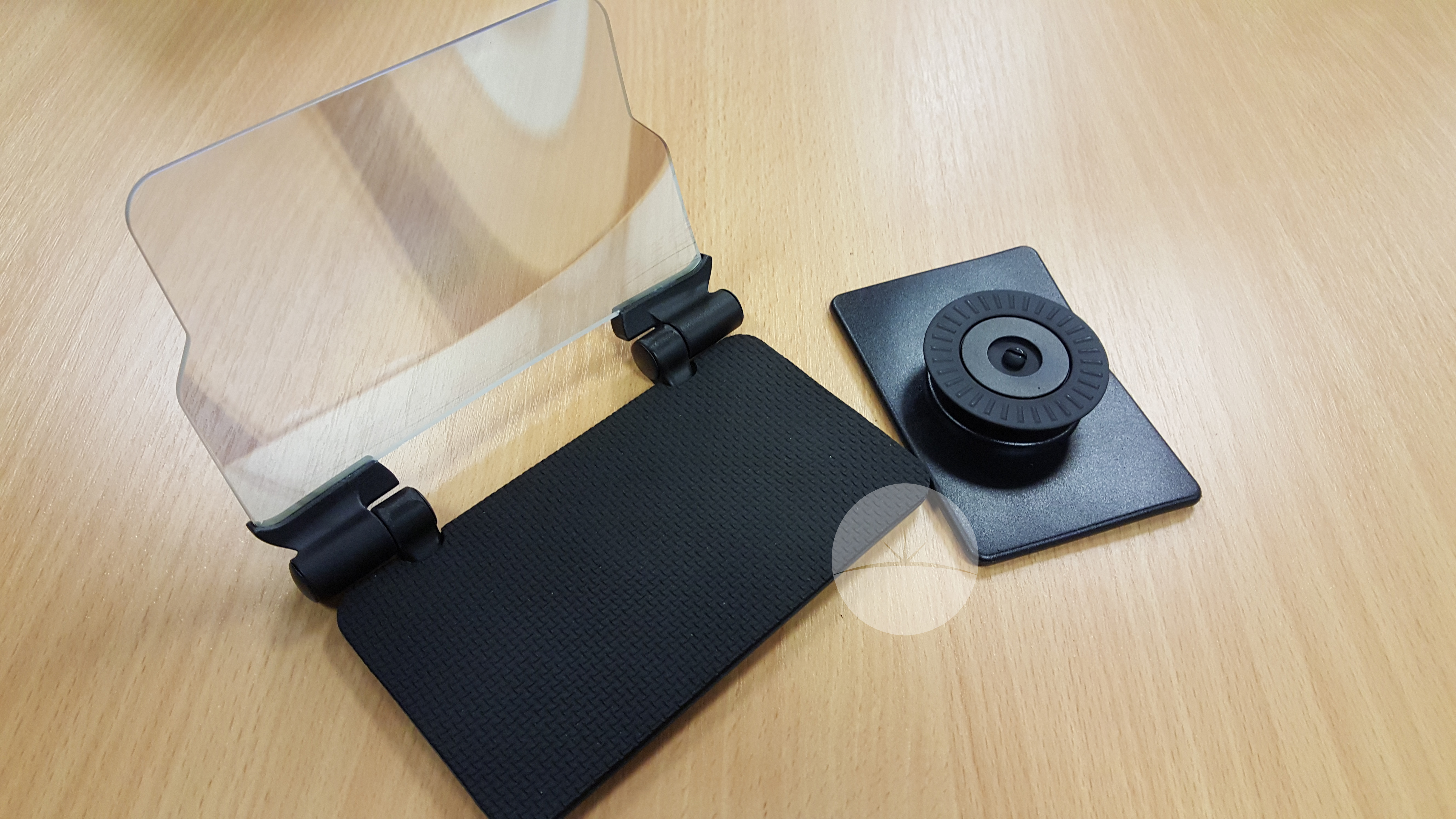 The HUDWAY Glass is such a simple idea, that I think sticks on the right side of safety when driving, compared to other devices which bombarded your eyes with lots of information. It is a phone cradle, that uses a 3M adhesive to attach to your car. The smart part comes with the lens, the HUDWAY Glass comes equipped with a transparent lens, which reflects and also enhances the screen on your phone.
This simple idea means that you are free to use, any phone with any app to display information. Hudway does offer an app themselves, but I tended to use Google Maps and more feature rich apps.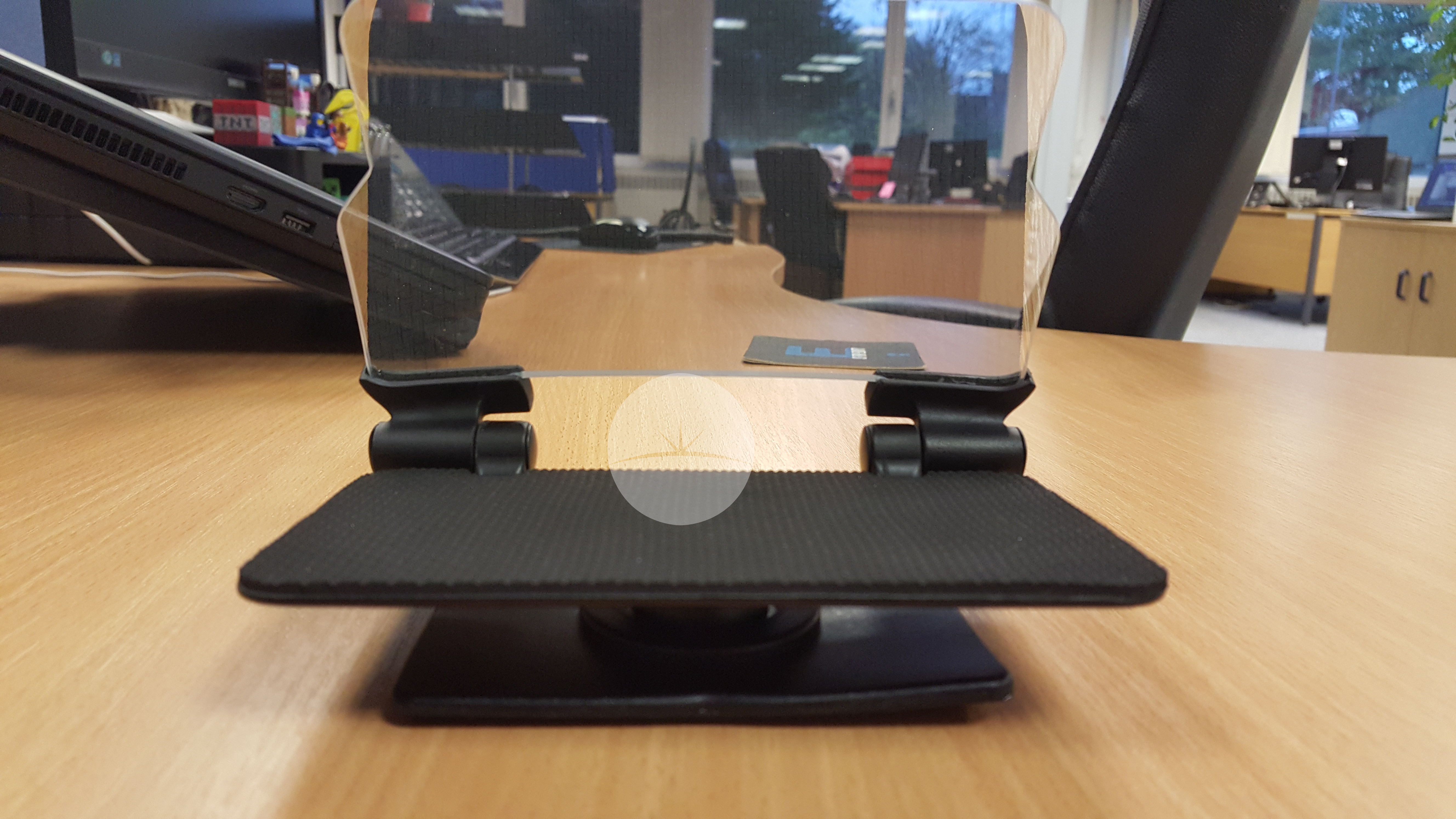 The glass lens is said to increase my phones image by 20%, though I wasn't able to measure it that accurately, the image on my phone was greatly enhanced by the glass. The GPS apps I tested were brighter and clearer to see, but without taking away the fact I could see the road through it.
The HUDWAY Glass is also protected from creating a "double image" effect, which is caused by reflecting an image on just a pane of glass. At night the HUDWAY Glass is crisp and clear, though due to it not being a powered device, in direct sunlight it was hard to read. So I tended to try apps with a black and white style interface making it a bit more clearer.
Update
This was a beta product I was reviewing and the developers have informed me a number of updates have been made, namely:
Glass

. Better visibility during bright sunlight + scratch and fingerprints resistance
Adhesives will be replaced with better ones
Silicone pad will be improved to provide better bond between the phone and the mat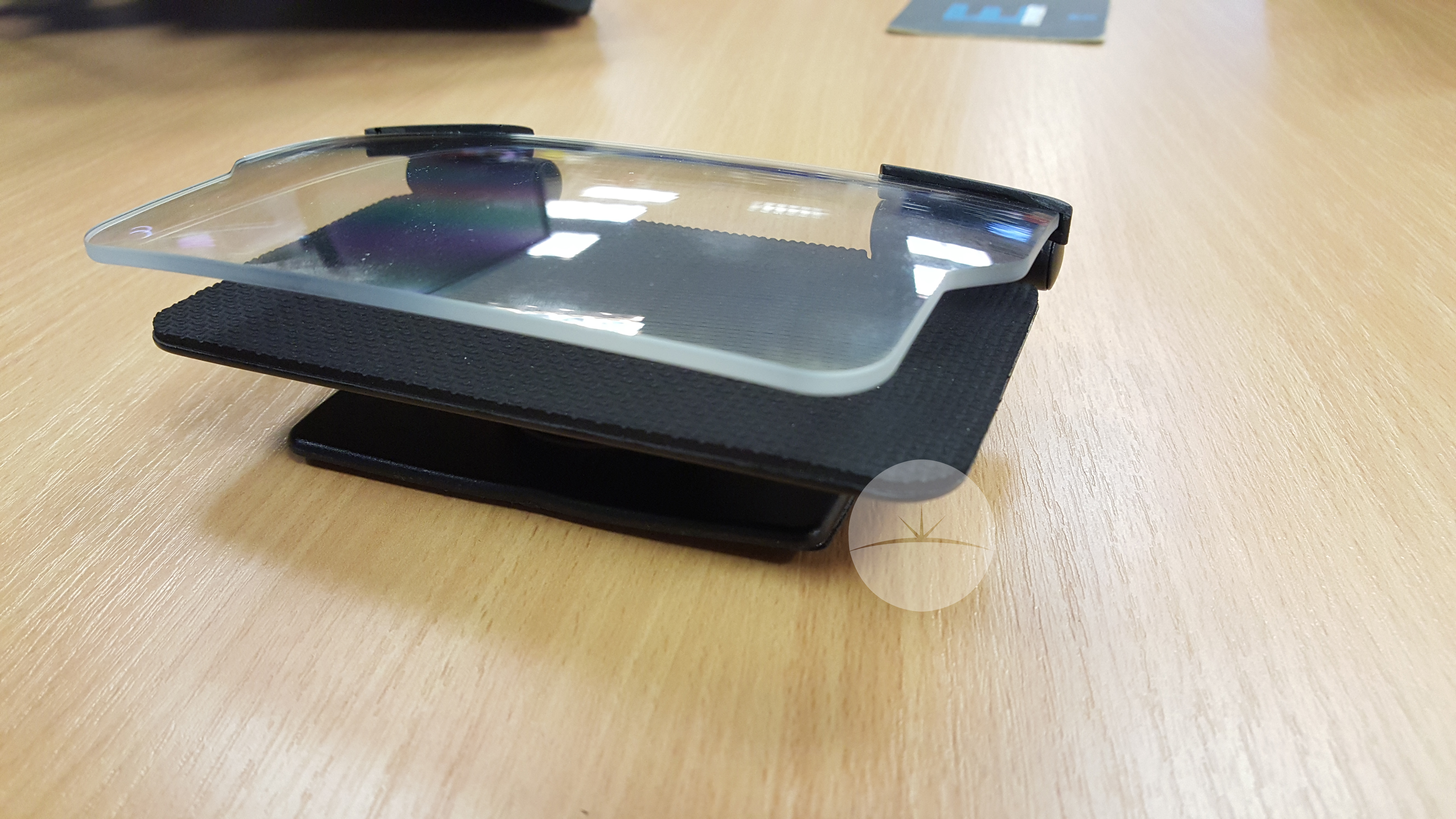 Stats for nerds:
When closed:

Height: 0.98 inches (25 mm)
Width: 5.91 inches (150 mm)
Depth: 4.33 inches (110 mm)

When opened, on a stand:

Height: 4.72 inches (120 mm)
Width: 5.91 inches (150 mm)
Depth: 3.74 inches (95 mm)

Weight: 13.76 ounces (390 grams)
Material: UV-durable hypoallergenic ABS- and PC-based plastics
Adhesives: 3М adhesive, completely removable
At only $49 this is a great little device to have in your car. Instead of having to constantly check your phone, you can dart your eyes to the HUDWAY Glass and at a glance see any information you need.